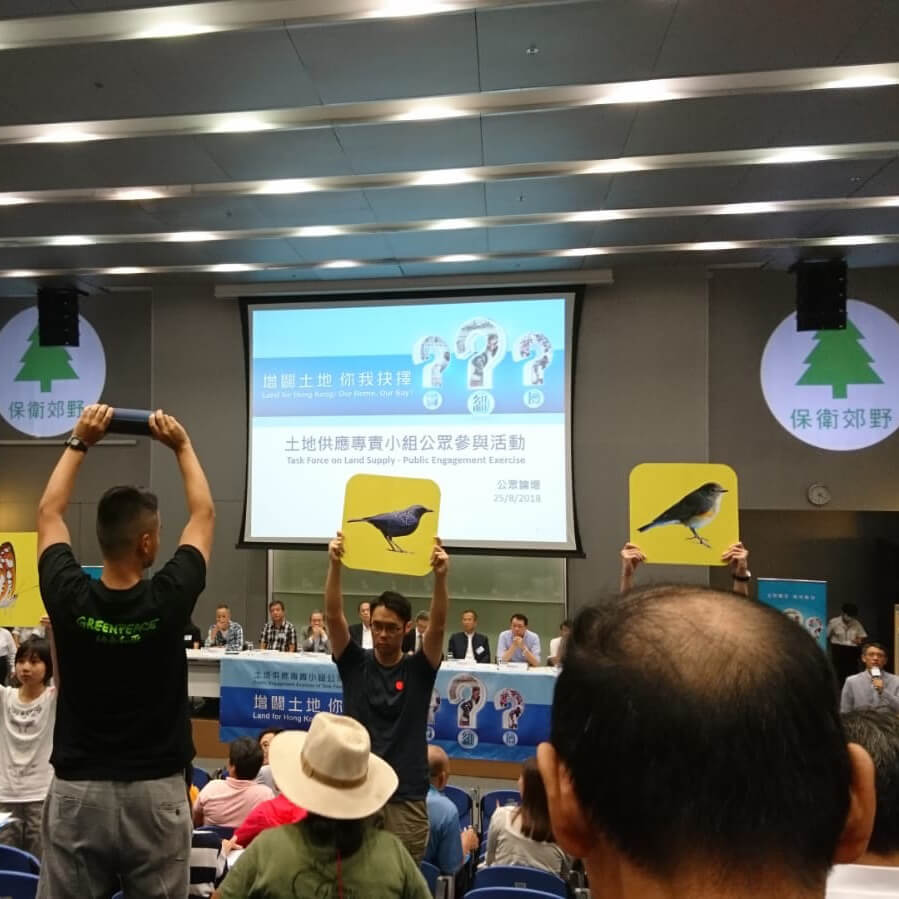 © Greenpeace

SAVING OUR COUNTRY PARKS, ONE STEP AT A TIME
© Greenpeace
It's been a real roller coaster ride for our Hong Kong Save Our Country Parks campaign. This project is so close to all our hearts because our very back garden is at stake. Not only are country parks a precious environmental resource, they are also what make Hong Kong special and they are what make Hong Kong home.
With the support of people like you and our amazing campaign team who worked exceptionally hard on this project, we achieved some incredible results: we gathered the support of more than 50,000 people, our activities received tons of media coverage, and we undertook an unprecedented amount of engagement with people on the streets and with grassroots groups.

We had such a packed campaign that I'm going to summarise it here as a list of dates so as to show the fast pace and sheer scale of our activities.
25 March 2018
Greenpeace joins 20 environmental groups to hold a Country Parks Forum discussing how to stop the government from destroying Hong Kong's precious green spaces. We now have a broad-based and like-minded action team.
26 April
On the same day the government's Task Force on Land Supply opens a five-month consultation, Greenpeace launches its Save Our Country Parks website.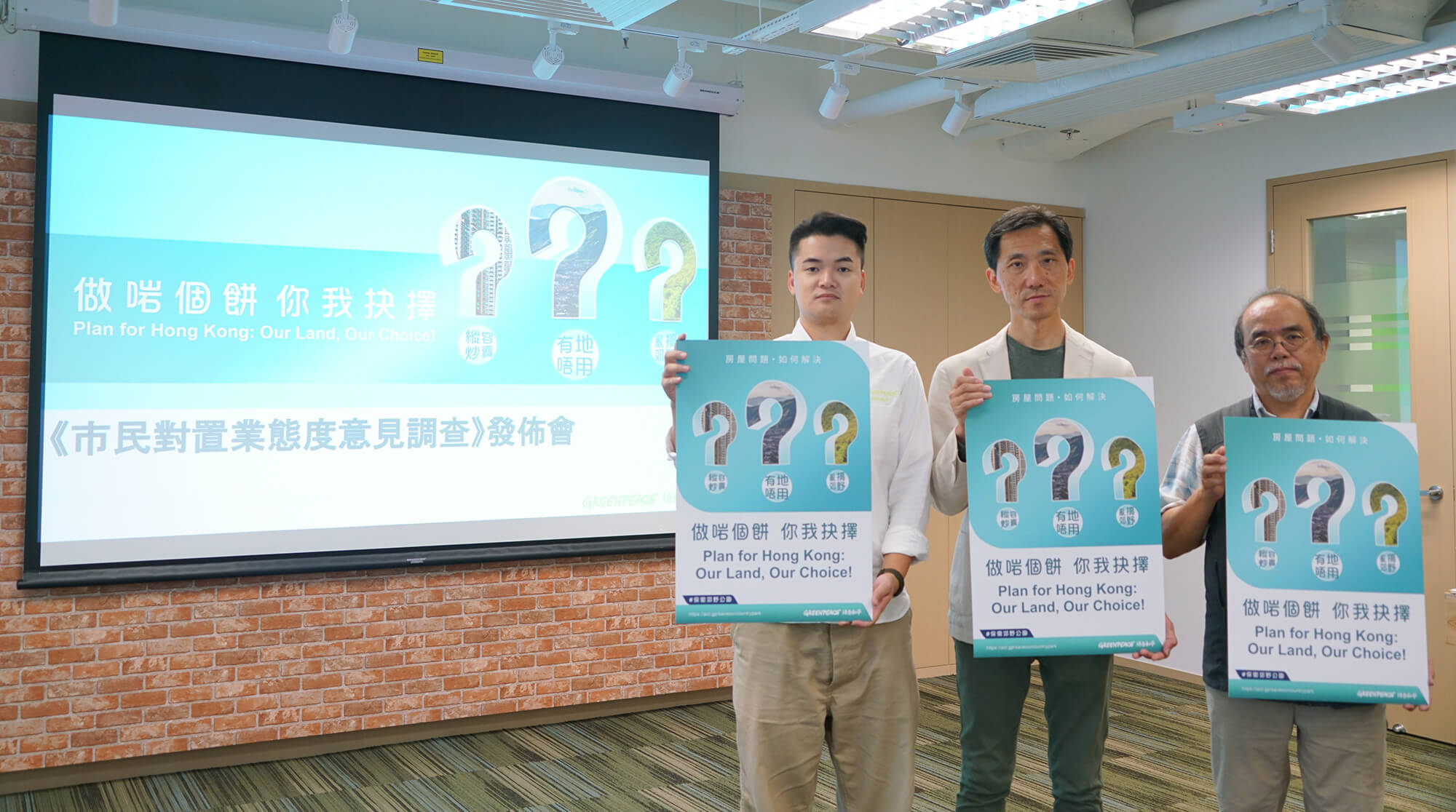 © Greenpeace
9 May
We release the results of a survey that shows most people in Hong Kong believe that house prices will still not be affordable even if the government finds more land for housing and that speculation will continue to drive up prices.
5 June
We release another survey that shows Hong Kong people overwhelmingly believe that it's important country parks are kept free from development – the average score for this statement was 8 out of 10, with 10 being "very important".
16 June
The government's Task Force holds its first public forum. Greenpeace attends and delivers a petition of 17,000 signatures representing the people in Hong Kong who want country parks protected.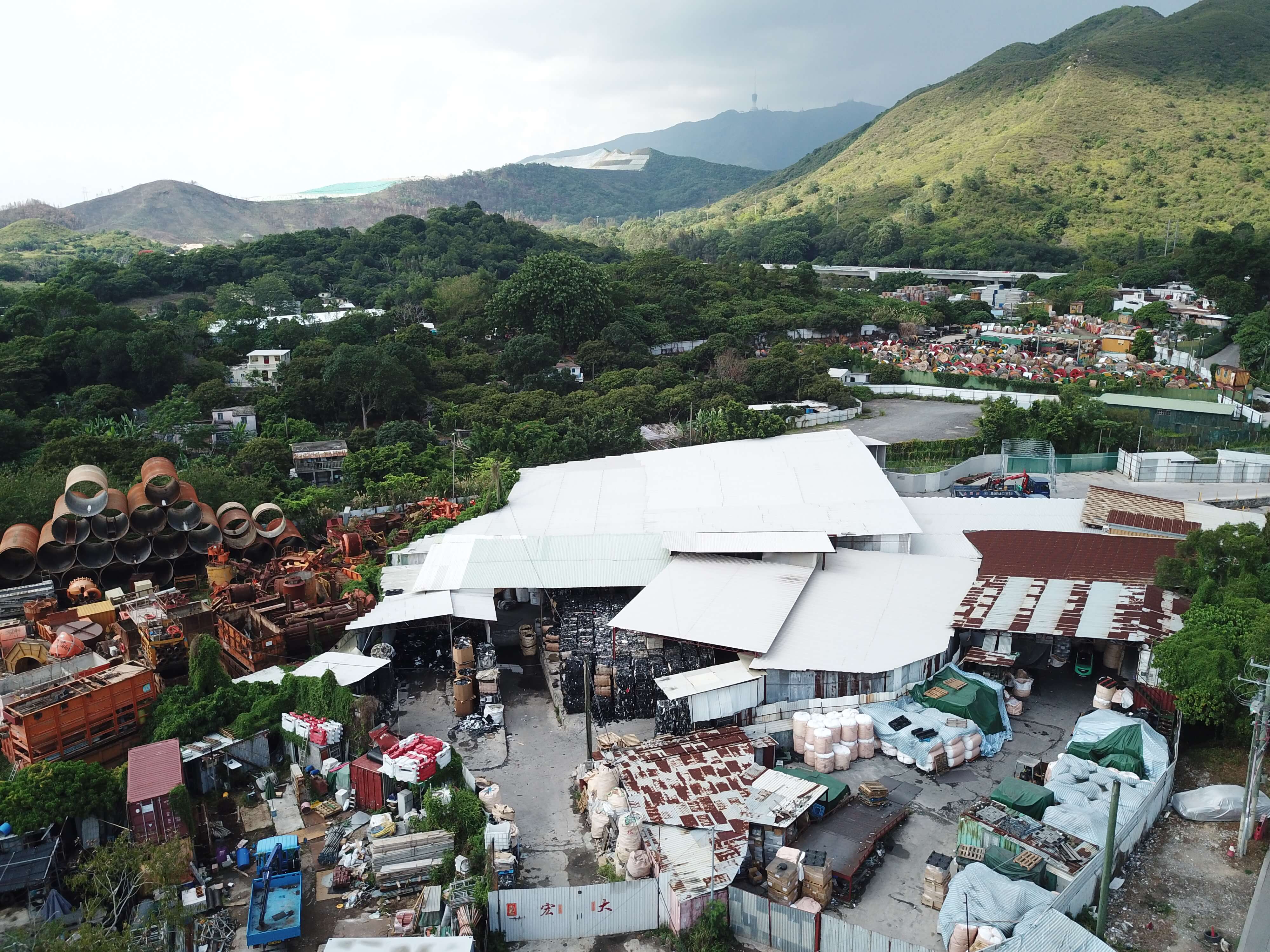 © Greenpeace
6 July
After months of investigations, Greenpeace reveals that several brownfield sites are being illegally used to store electronic waste.
16 July
26 grassroots and environmental groups (including Greenpeace) issue a joint statement arguing that solving the housing problem and nature conservation are not incompatible. We can and should do both.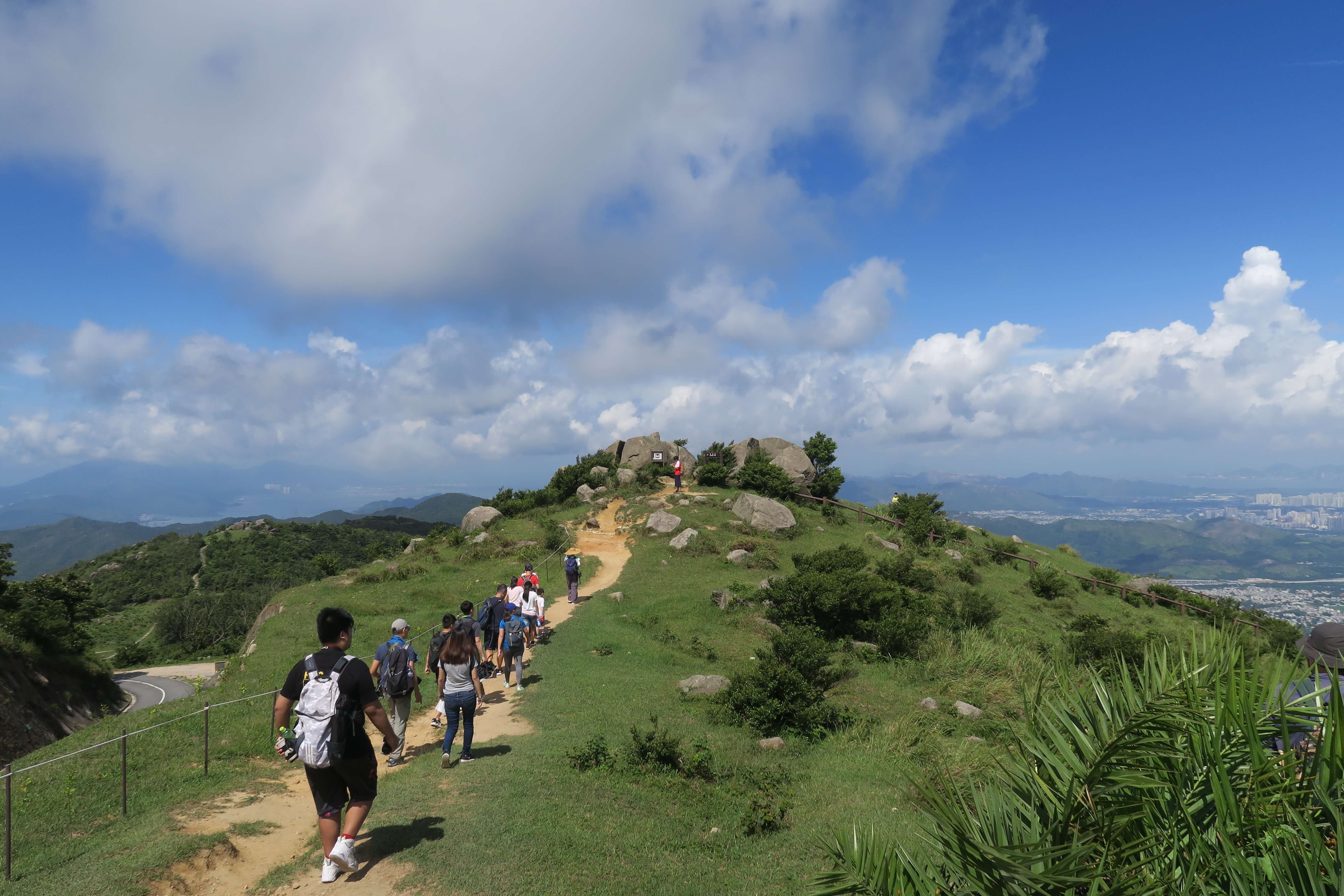 © Greenpeace
31 July
Greenpeace and grassroots organizations take 30 low-income Hongkongers to the top of Tai Mo Shan to show them that there are ample areas of usable brownfield sites despite the government's misleading line that such land is too scattered.
25 August
Greenpeace and the other grassroots and environmental groups attend the Task Force's final public forum. We present them with another petition of 30,000 signatures calling for Country Parks to be protected.
10 September
Greenpeace releases a music video remake of the classic Cantonese song—Swallowtail Butterfly—calling for our precious nature to be conserved for the sake of our children. The audience loved it. In just two weeks it received 1.6 MILLION views.
Late September
As the land supply consultation comes to an end, Greenpeace collects 53,000 signatures and voices of Hongkongers urging for our country parks to be saved.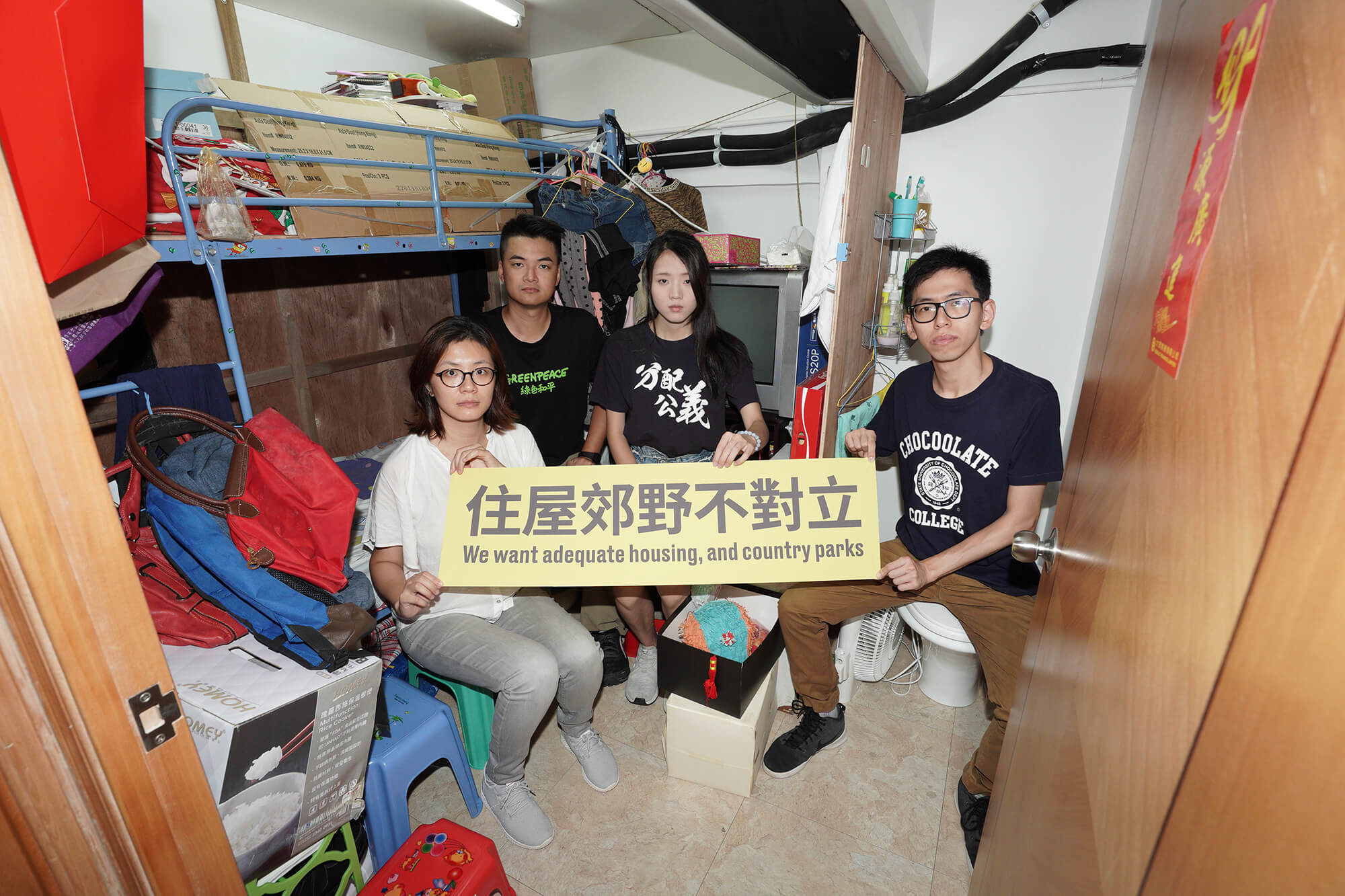 © Patrick Cho / Greenpeace
You can see what a vibrant and strategic campaign we have been running. Teaming up with like-minded grassroots organizations to extend our reach and amplify our voices; addressing the government directly, disputing their stance with science-based and research-based evidence; and appealing to the public with music and creativity. But saving our country parks was not a hard campaign to sell to people – it's what most people living in Hong Kong sincerely want.
What was the government's answer?
The government astounded many with its Lantau Tomorrow Vision plan (which was not debated in the consultation) and country park peripheries studies.

The first is a proposal to build an artificial island by reclaiming 1,700 hectares of land. The project is hugely costly, endangers marine life and fisheries and will take too long to solve the housing issue. It's a non-starter.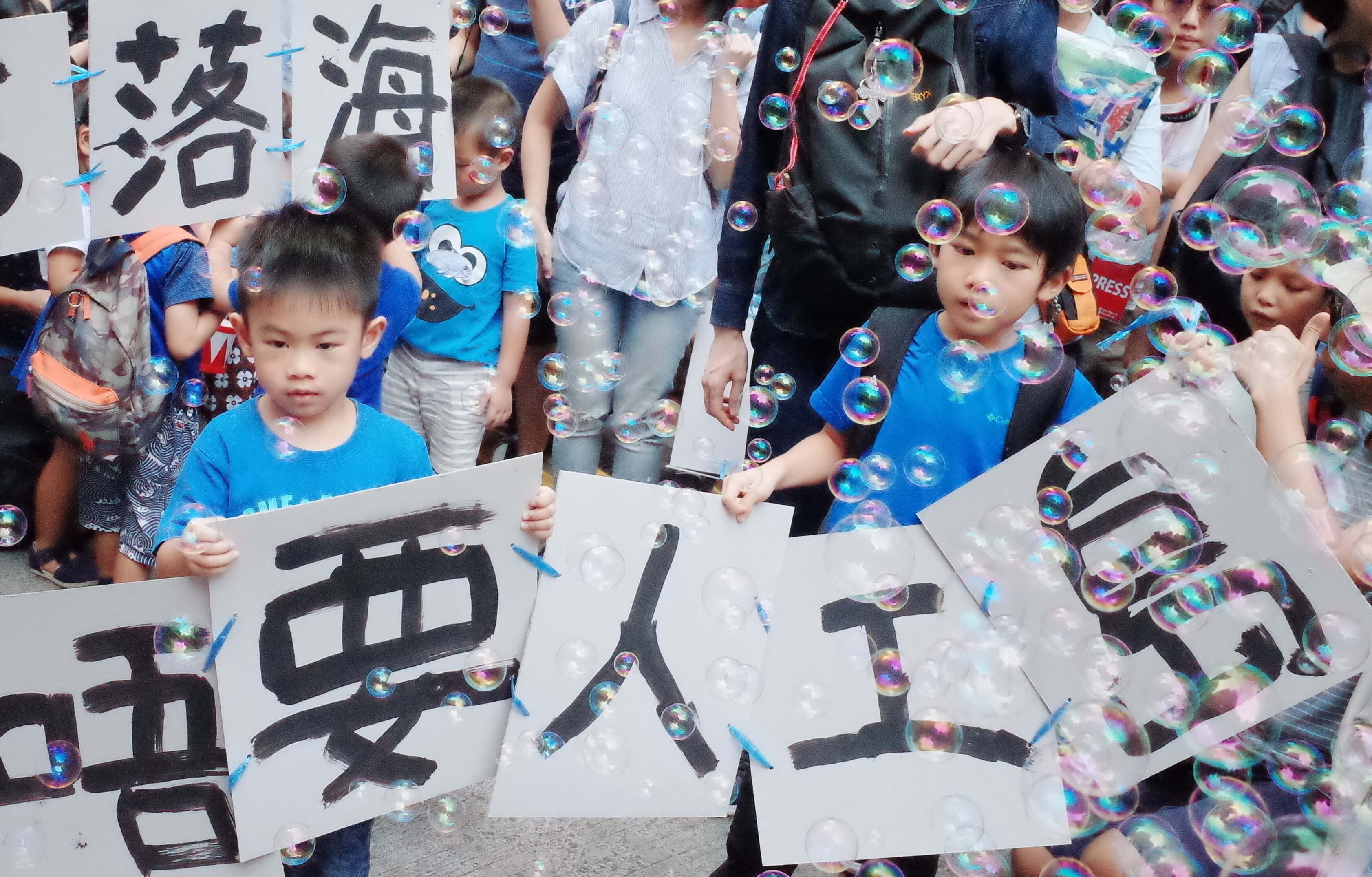 © Greenpeace
For the second, sites making up 40 hectares have been earmarked by the government on the edges of two precious country parks for possible development. It might not seem like much, but once you encroach on the land, it gets easier and easier for developers to keep taking pieces and soon the country park will be gone for good. Bulldozers will eat away at the so-called peripheries until nothing is left. Another non-starter.

It just doesn't make sense when there are more than 700 hectares of brownfield sites that are just going to waste.
What's next?
In October, thousands of protesters took to the streets in Hong Kong to demonstrate against the reclamation plan and urge the government to take back brownfields.

There will be lots to do in the coming year to put pressure on the government to listen to the people. This campaign is not over and we will continue to build on the momentum we have won this year and carry on fighting and save our country parks. We know we can do it, with you by our side.