Energy transition and Clean Air teams – Sofia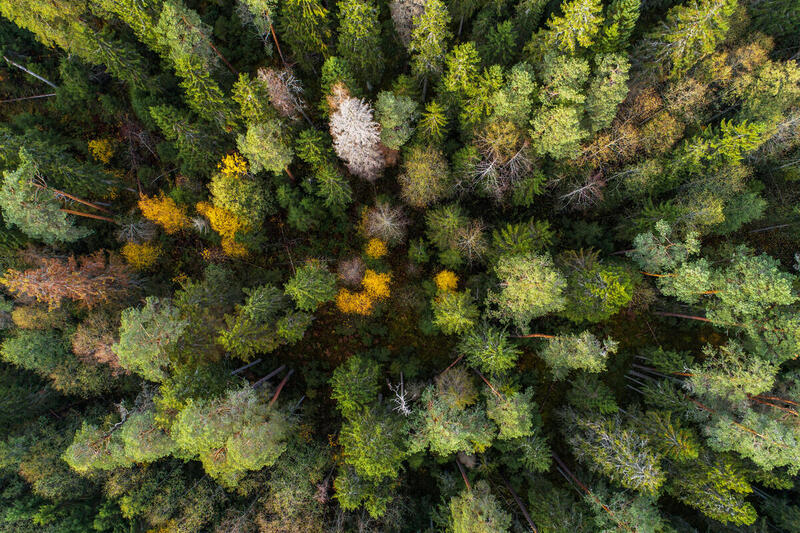 About the role
We have an exciting opportunity for a mid-level to experienced lawyer to consult our organizations working on energy and air quality issues in Bulgaria.
The Consultant will be advising the Energy transition and Air Quality teams and will provide legal capacity for our project to use legal tools to enforce environmental rules in the energy sector, protect the rights of citizens in coal-affected regions and improve air quality. The Consultant will be involved and will lead the preparation of internal briefs on various topics, legal interventions to support the energy transition of Bulgaria beyond coal, improving Bulgaria's air and carrying out advocacy of the team's recommendations to decision-makers.
About you
The successful candidate will have a demonstrated track record in law and will be ready to contribute to strategic legal thinking, advocacy, and creative problem solving in a public interest law setting. You will also have experience with litigation and strong interest in environmental law in Bulgaria, but possibly also other European countries and beyond. You will be an excellent communicator, with excellent written and verbal skills in English and Bulgarian. You are also committed to environmental issues and to social justice.
About us
Za Zemiata is an environmental non-governmental organization determined to work for sustainable lifestyles, and for responsible personal and political decisions for our planet, while combating the exploitation of people and nature.
Greenpeace is an independent global campaigning organization that acts to change attitudes and behavior, to protect and conserve the environment and to promote peace by catalyzing an energy revolution to address the number one threat facing our planet – climate change.
The Energy Transition team combines the efforts of both organizations working to achieve a systemic change in the Bulgarian power sector. We highlight the problem with burning fossil fuels but we also advocate for the just transition of coal-affected communities and present viable solutions for the future of a decarbonized energy system.
The Air team is focusing on tackling air pollution at local and national level via litigation, expert analysis, legislative and policy proposals, campaigning and advocacy. An integral part of the team is supporting active local communities fighting air pollution in their area. The team strives to achieve both strategic systemic changes and direct local changes.
Working relationships
The legal team acts as an advisor to the broader Energy Transition and Air teams of the two organisations in Bulgaria. The Energy & Clean Air Consultant will be advising the legal team led by the Supervising Lawyer in direct communication with the campaigners from Za Zemiata and Greenpeace – Bulgaria.
Responsibilities
Working with other legal experts to identify and develop cases for targeted legal intervention and prepare them for legal action (for example litigation or complaints to the European Commission);
Evaluating risks and benefits of legal action to Za Zemiata, Greenpeace – Bulgaria and other potential litigants;
Critically analyzing laws, legislative proposals and policy proposals relevant to the Energy Transition Project – these could be EU or Member State level;
Being able to conduct high-quality legal research on topics related to the work;
Developing and maintaining a robust knowledge of relevant environmental, energy and air quality legislation and the institutions and processes necessary for the effective implementation and enforcement of relevant laws;
Preparing high quality written legal interventions, for example writing complaints, legal pleadings and legislative amendments and pleading before court;
Drafting high quality written products to communicate our work to a wide range of audiences (for example legal briefings, research notes and other relevant materials);
Establishing and maintaining effective working relationships with key partners including other NGOs, lawyers, science and policy experts, journalists and politicians in Bulgaria;
Scrutiny and provision of analysis of relevant opportunities, such as policy announcements, legislative developments and stakeholder consultations;
Supporting Za Zemiata and Greenpeace – Bulgaria positions at the national and international level in respect of energy transition and air quality issues, including participating in external meetings, undertaking advocacy and engaging with other NGOs, decision-makers and governments;
Coordinating the work between the different members of the team and external experts;
Where required, engaging in fundraising support activities, including developing concepts and proposals for funders and producing activity reports;
Supporting efforts to raise public awareness about relevant issues through, for example, social media or media interviews.
This list is not exhaustive and the selected candidate will be required to undertake other relevant tasks.
Education and training
The successful candidate will:
Hold a degree in law ("магистър по право") or equivalent
Have at least 5 years of legal practice, at least two of which are as a qualified attorney-in-law in Bulgaria
Be a qualified attorney-at-law in Bulgaria
Experience and knowledge
The successful candidate will have a demonstrated track record in law and will be ready to contribute to strategic legal thinking, advocacy and creative problem solving in a public interest law setting, with litigation experience, good project management skills and a strong interest in environmental law.
Essential:
At least 5 years' experience of legal practice;
A good understanding of Bulgarian administrative law and, preferably, of Bulgarian and EU environmental law;
A good understanding of EU political and legislative processes;
A good understanding of the political and policy landscape relevant to energy and air quality issues in Bulgaria and Europe;
Excellent written and verbal communication skills, and an ability to communicate complicated messages authoritatively and clearly to different audiences, including through written materials, one-to-one meetings and presentations;
Project management skills.
Desirable:
In depth knowledge of one or more of the following practice areas is desirable: the EU Industrial Emissions Directive, the Environmental Impact Assessment Directive, Bulgarian energy law, air quality law, water law, waste law, the Aarhus Convention, public/administrative law, trade law, international environmental law;
Experience of working with civil society organizations.
Key competencies
Fluency in English and in Bulgarian;
Demonstrated legal research, analytical, advisory and advocacy skills;
The ability to identify strategic opportunities, including analyzing how the dynamic political context will impact ongoing and potentially sensitive policy work;
Critical thinking, highly creative and solutions-oriented – able to translate ideas and strategies into realistic plans and well-targeted activities;
Ability to represent Za Zemiata and Greenpeace – Bulgaria at meetings, stakeholder bodies and public events, and to adapt language, content and style to make communications on legal and ecological issues accessible to various non-expert audiences;
Demonstrated commitment to non-profit/public interest advocacy;
Ability to build relationships with external counsel, NGOs, academics or other key players in environmental law, health and governance;
Excellent organizational skills and efficient management of multiple tasks and priorities and to react positively to shifting and competing timelines resulting from internal and external developments;
Openness to learning and developing new ideas;
Confident working with and understanding complex technical, scientific, political and legal materials;
The ability to work collaboratively within a small team but also to execute work independently and take the initiative when required; Emotional intelligence, including sound interpersonal skills and self-awareness.
Location
This position is based in Sofia.
Salary
The salary for this role is paid by the days worked in a month. The payment is competitive to the Bulgarian market.
What we offer?
Part-time working hours (approximately 50-75% depending on the month) with the possibility to work from home.
3-month trial period with the possibility to extend the working relationship up to 1 year and after that.
How to apply?
Please send us your CV and a short motivation (max. 500 words) in English. The second stage of the selection process will require you to prepare a short case strategy on a hypothetical case study. For the final stage, the successful candidates will be invited for an interview.
Please include 'Energy and Air Lawyer' in the email subject line and identify the documents you are sending by including '[your name] Energy & Air Lawyer – Motivation' and '[your name] Energy & Air Lawyer – CV' in the file name.
Please address your application to:
Meglena Antonova, Programme Lead
Greenpeace – Bulgaria
E-mail: [email protected]
Recruitment is open now and you should send your application as soon as possible. We will close the process when we find the desired candidate. Please note that we will only consider candidates who have the legal right to work in the country where this post is based. If you have any questions about the roles advertised or recruitment process, please contact Meglena Antonova ([email protected]).