October marks the end of summer for the northern hemisphere. And this year was another long, painful summer, with a greater number of people and livelihoods affected by the new climate reality all around the world.
From the devastating floods in Libya where over 11,000 people lost their lives, and the evacuation of 20,000 tourists due to the forest fires in Greece's island of Rhodes to the continuing fire in Canada for 5 months straight and the heaviest rainfall in 140 years in Hong Kong, the world has been a climate mess in all parts of the world.
Extreme weather events keep repeating themselves, and the new normal is devastating and impacting us all.
This is not a comprehensive list of climate-related disasters from mid-July to October 2023 but these images are witnesses to some of the worldwide climate emergencies – flash floods, forest fires, melting icebergs, heat waves, and super typhoons. During these times when climate extreme weather events are becoming a norm, our governments and Big Oil corporations are only concerned about their profits. Future generations might look back to this time and question why we didn't do more to stop this mess from continuing.
To learn more about extreme weather events that took place in the first half of the year, check out my other blog.
Sikkim, India
In October, Cloudburst in Sikkim, India resulted in flash floods resulting in at least 33 people dying and 103 missing. Over 60,000 people are affected in different parts of Sikkim.
Canada
Wildfires have worsened in North America due to climate change affecting weather patterns. After five months of forest fire, there are still 794 active fire spots in Canada. This has impacted the air quality of many cities in the USA.
Brazil
The Amazon is facing a severe drought, which drained rivers and lakes in several cities, isolating people and killing animals. The change in the level of water in the rivers of the region occur naturally, but severe heat waves and El Niño intensified the dry season, resulting in an environmental emergency.
New York
In September, a state of emergency was declared in New York after a strong storm brought in flash floods overwhelming the transport system.
Libya
In September, over 11,300 people were killed due to flooding in the Libyan city of Derna after a record downpour led to the dam's collapse. A single-day downpour due to Storm Daniel unleashed 200 times more rain than usual.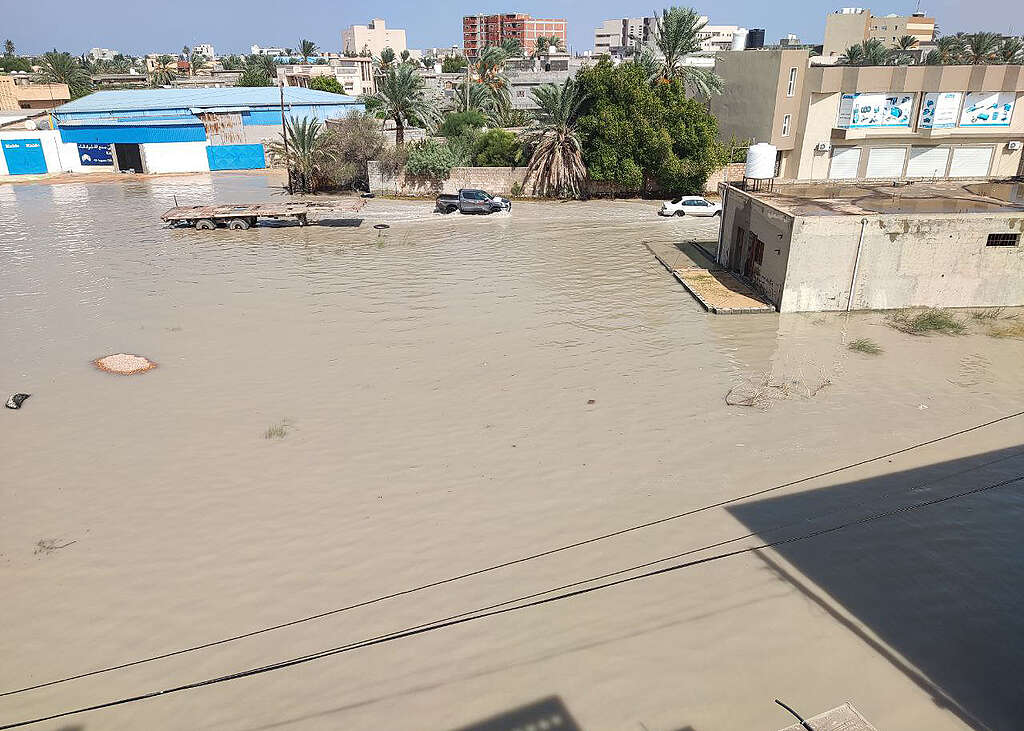 Greece / Turkey /Bulgaria
Unprecedented flash floods triggered by rainfall from the arrival of Storm Daniel affected Greece, Turkey and Bulgaria. Flooding homes and damaging road infrastructure and farms near Volos, Karditsa and Larissa. Tens of thousands of animals drowned, crops were washed away, and residents of the flooded areas struggled to recover.
Hong kong
In September, Hong Kong recorded the highest one-hour rainfall since records began in 1884 resulting in the paralysis of the city with flooding landslides across the territory.
South Korea
Typhoon Khanun slammed into South Korea, with over 15,000 people evacuated due to the extreme weather event. Over 360 cases of facility and flooding damage took place.
Philippines/Hong Kong/ Southern China
Typhoon Saola dumped heavy rains and strong winds in the Philippines, Hong Kong, and southern China. The Hong Kong Observatory issued a No 10 hurricane alert before the storm, the highest warning under the city's weather system. It was the first such warning since Typhoon Mangkhut hit Hong Kong in 2018. With maximum sustained winds of 121mph came closest to the city.
Greece
Scorching temperatures of up to 46.4ºC have turned forests into tinderboxes, prone to burst into flame regardless of the spark.​ The spread of wildfires was influenced by changes in landscapes that accumulate dry biomass, increased heat waves, and prolonged droughts helped by climate change.
Portugal
In August, over 1,000 firefighters battled a wildfire in Carrascal, Portugal as officials warned that thousands of hectares were at risk amid soaring temperatures across the country.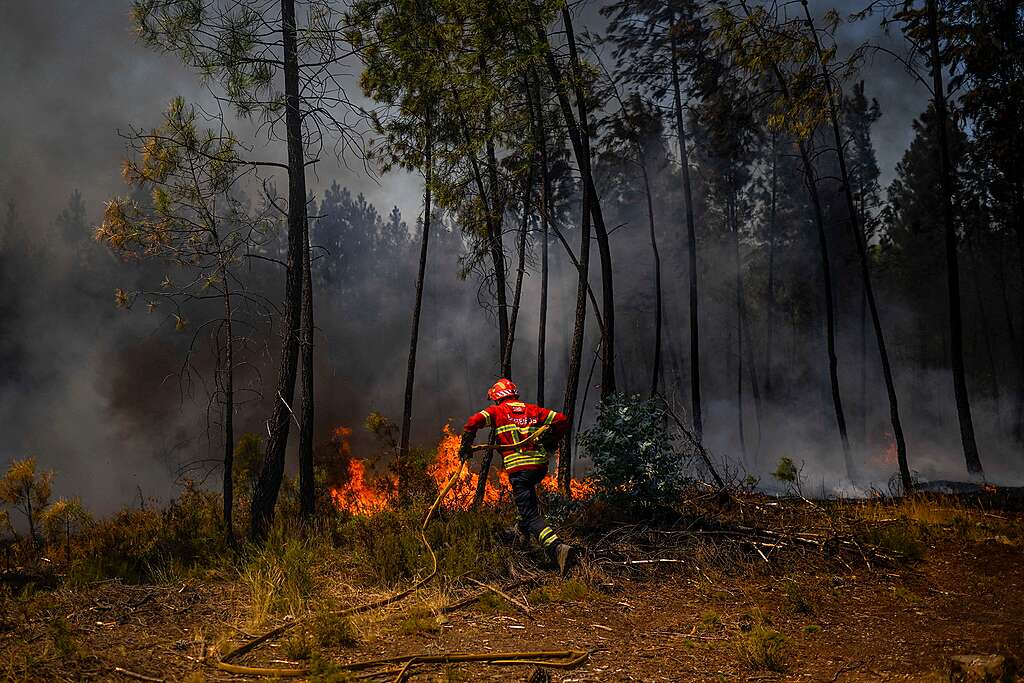 Slovenia and Austria
Heavy rains in early August caused devastating floods in a significant part of Slovenia, recording this as the country's worst-ever natural disaster, killing three people and damaging infrastructure worth 500 million euros.
Hawaii
A horrible fire in Lahaina, Hawaii, claimed the lives of 80 people in August this year. Rising temperatures and droughts aggravated the wildfire to intensify.
"Climate change doesn't usually start the fires, but it intensifies them, increasing the area they burn and making them much more dangerous," Katharine Hayhoe, the chief scientist at the Nature Conservancy.
China
In August, rescue efforts persisted in response to extensive flooding and landslides across the greater Beijing metropolitan area after days of record-breaking rainfall focused on Zhuozhou City, a smaller city with a population of over 650,000 south of Beijing. About ⅓ of Zhuozhou's jurisdiction flooded.