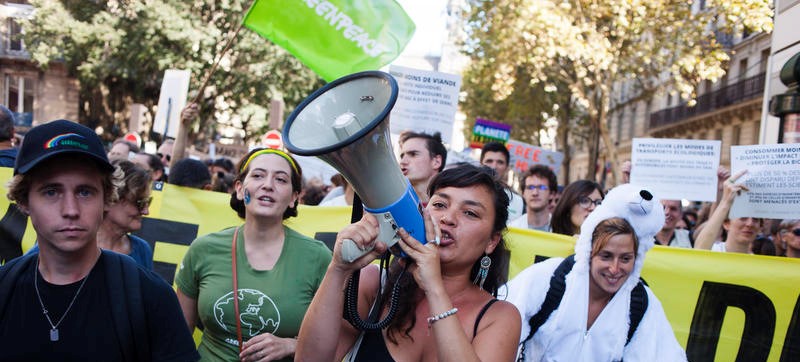 Nordic HR Business Partner to Greenpeace Nordic
You have solid experience as a HR Business Partner or from similar roles but you still crave to drive positive change not only in an organization but in the world too. If this sounds like you Greenpeace Nordic is now seeking some-one just like you!
The HR team:
You will join a diverse team consisting of a HR & Payroll Administrator, one other Nordic HRBP who is also Diversity & Inclusion officer – both based in the Stockholm office. The Nordic HR Director is based in Copenhagen.
As a team we support line managers and employees across the 4 Nordic countries – and we are flexible on whether you work from our Helsinki, Oslo, Stockholm or Copenhagen office.
The Nordic HR team is responsible for driving leadership development, a sustainable work environment, encouraging diversity and inclusion and embedding our organizational culture / values. As a team we drive the digitalization of HR processes, ensure HR related GDPR compliance, HR operational excellence and a strong employee value proposition.
The job:
As a Nordic HR Business Partner you will provide daily HR-related consultation and support to line managers and employees and work with HR process and project development and implementation.
Tasks:
Collaborate with the Nordic HR Director in developing and implementing HR-related processes and activities that support the people strategy, across the four regional offices.
Provide daily HR-related consultation and assistance to Nordic line managers and employees, and qualified HR support to Nordic line managers.
Establish positive relationships, promoting and communicating the role of HR andHR practices to integrate and align HR with the rest of the organization.
Manage employee life cycle events in all Nordic countries, such as new hires andexits.
Prepare, carry out and coordinate Learning and Development initiatives.
Continually seek to improve and develop personnel services to meet organisational needs and contribute to overall effectiveness, e.g. by identifying, researching and designing new HR initiatives and ideas for change based on annual HR data collection results.
Run and/or participate in HR related projects either regionally or as part of a global team.
Cooperate with staff- and safety representatives and Union, and prepare and carry out Union- and Staff rep negotiations.
Manage work environment-related matters related to delegation procedure, risk assessment, annual survey, and follow-up.
Stay updated on local labor law regulations and any implications they might haveon Greenpeace Nordic policies. Recommend and implement changes to ensure that processes and procedures are relevant and compliant.
Regularly ensure updates take place of the relevant areas of the Employee Handbook, Line Managers Handbook, Intranet, other policy documents, and internal HR guidelines.
Qualifications:
A relevant Masters degree.
A minimum of five years of relevant HR-related work.
Experience from working in a Nordic or multisite location environment.
Good understanding of HR processes, HR Information Systems and softwaretools.
Knowledge of Nordic labour law and experience of union negotiations.
Fluency in written and spoken English and one Nordic language.
We will prefer candidates who also offer:
HR and/or business experience related to IT, Finance and Fundraising/ Sales.
A track record of working with: Compensation and Benefits, Learning and changemanagement.
Hogan/ MBTI certification and facilitation or coaching experience.
Personal qualities:
Well-organized, self-motivated and proactive – gets things done.
Flexible, adaptive, helpful and supportive of the team and the organisation.
Reflecting in action and challenging perspectives in a constructive way.
Works well under pressure, able to multi-task and enjoys a fast-pacedenvironment.
Excellent problem solving skills.
Demonstrates high integrity and professionalism.
Great collaboration and communication skills and a good ability to establishstrong interpersonal relationships.
Sharing relevant knowledge proactively within the team and the organisation.
Inclusive and valuing diversity.
Support our commitment to working for a green and peaceful future (experienceas- or desire to be an activist is not a requirement though).
We offer opportunities to:
Join an engaged, experienced and ambitious HR team in a broad and varied HRBP rolewith possibilities to impact our direction in the new people strategy.
Be part of a trusted HR team known for good collaboration with line managers and the Senior Management Team, good dialogue with staff representatives / Union and timely support to employees.
Experience the thrill and meaningfulness of working with an exciting group of people who are passionate and highly engaged in leading the change the world needs for a greener and more peaceful future.
About Greenpeace
Greenpeace is taking action all over the world for our planet's future. Our volunteers, activists, and staff come from all corners of the globe, cover the age spectrum and come from all walks of life. What they all have in common is their commitment to working for a green and peaceful future. With creative local actions for the planet, they positively affect their communities, their countries, and ultimately, the world at large.
Greenpeace is an equal opportunity employer with a longstanding commitment of providing a work environment that respects the dignity and worth of each individual. We recognise and value the benefits and strengths that diversity brings to our employees and the whole organisation and we thrive in an environment that encourages respect and trust. We do not discriminate in employment opportunities or practices on the basis of age, ancestry, citizenship, colour, disability, ethnicity, family or marital status, gender identity or expression, national origin, political affiliation, race, religion, sex, sexual orientation, veteran status, or any other legally protected characteristic
Application
Please submit your CV and cover letter in English, no later than the 12th of August.
The recruitment process is ongoing and initial interviews may be called for before the application deadline. The start date is October 1st or sooner.
If you have any questions about the role, please do not hesitate to contact:
Vilhelm Lonsted, Nordic HR Director (27-29th of July and after 5th of August) on +4523958960 or [email protected].
In Sweden we have a collective agreement with Unionen. If you want to get in contact with the Union representative in Sweden, or the local staff representatives in the other Nordic countries, please contact Camilla Engborg ([email protected]) until 28 of July, and Uffe Laustsen-Jensen ([email protected]) from 29 of July.