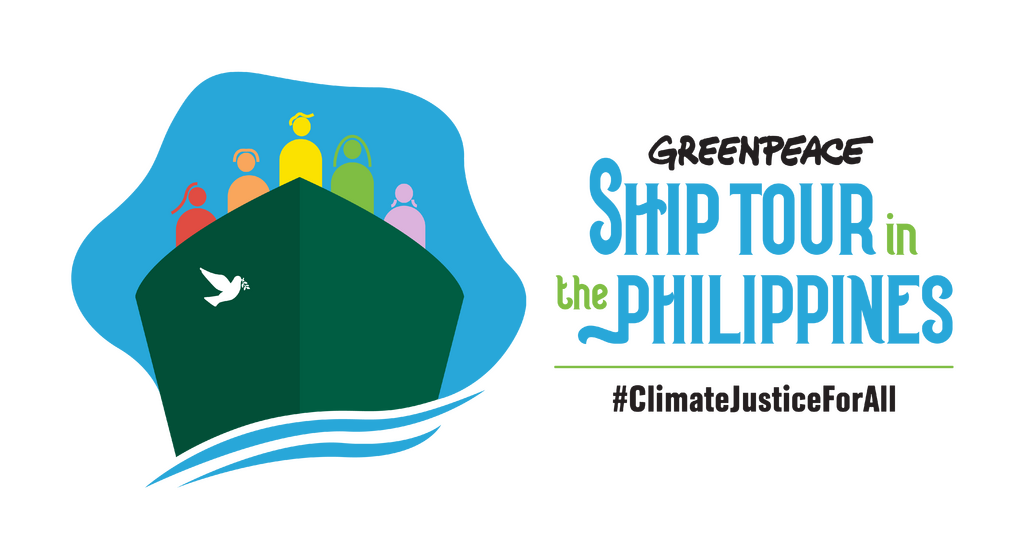 2023 GREENPEACE SHIP TOUR IN THE PHILIPPINES
This November, the ship returns to Philippine shores after four years!
The Rainbow Warrior is one of our iconic ships that travel around the world to help raise awareness on different environmental issues affecting the planet. This year, the ship will be sailing back to the Philippines in commemoration of the 10th anniversary of Super Typhoon Yolanda to bring a message of hope and solidarity among the most climate-impacted communities around the country, amplifying their voices and calls for justice and accountability against those most responsible for this climate crisis. The Rainbow Warrior will make its way from Tacloban, Bohol, and Metro Manila bearing witness to the heroism of climate survivors in calling for justice.
📍 TACLOBAN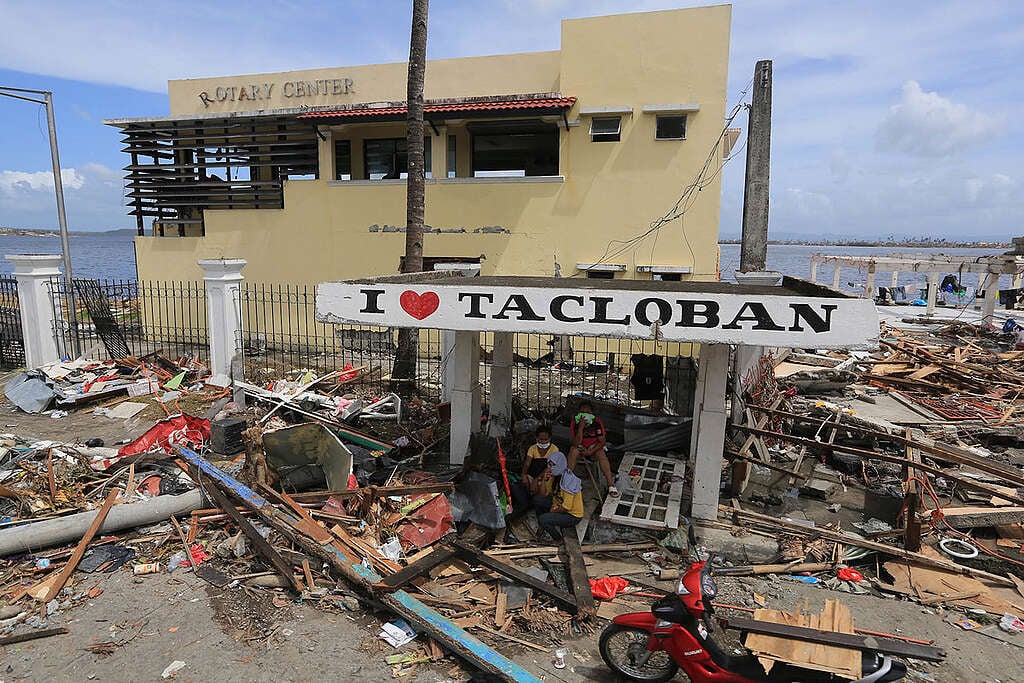 The Rainbow Warrior will join Yolanda survivors in Tacloban City and Eastern Samar as they mark ten years since the most powerful tropical cyclone ever to make landfall devastated communities in the Philippines. Yolanda affected 16 million Filipinos and killed at least 6,300 people and cost an estimated PHP 89.5 billion.
📍 BOHOL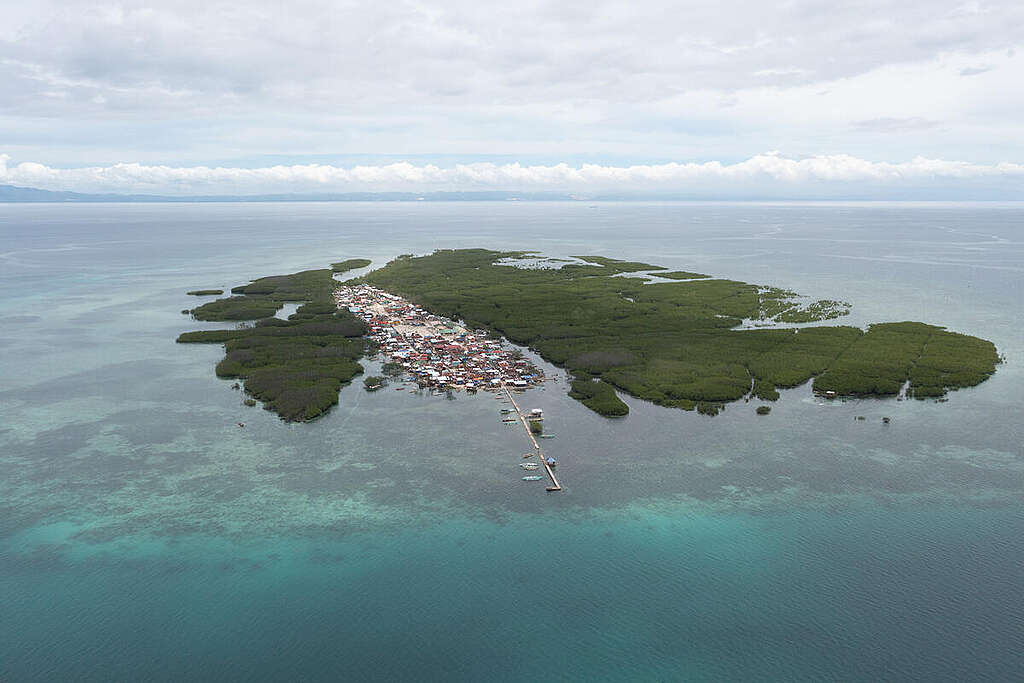 The Rainbow Warrior will visit coastal communities experiencing subsidence as well as current and imminent sea level rise. For many of these communities, the choice is just between relocating to higher ground and taking provisional adaptation measures for as long as they can, even as climate impacts escalate every year.
📍 MANILA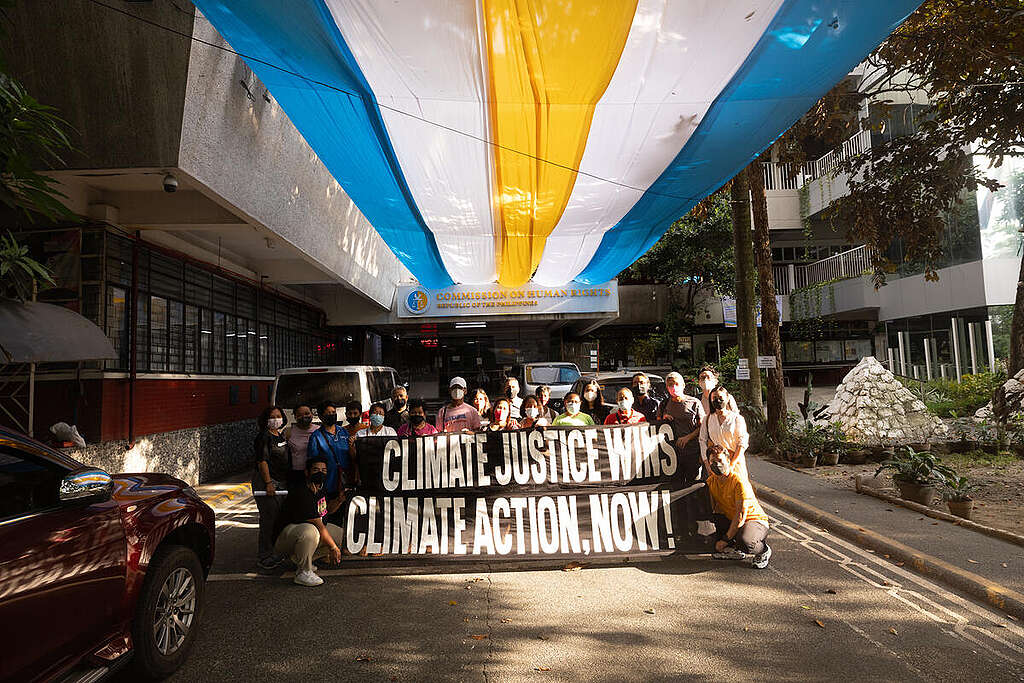 The National Inquiry on Climate Change found legal grounds to hold climate-destroying corporations accountable for the environmental impacts of their operations. Greenpeace, together with communities, will gather stakeholders from around the world to discuss concrete ways to make polluters pay for loss and damage.
CLIMATE JUSTICE FOR ALL
Communities who are least responsible for climate change are in the frontlines of the crisis, losing their lives, homes, and livelihoods from floods, storm surges, landslides, destructive winds, and intense rains brought regularly by super typhoons. Meanwhile, many coastal communities are also experiencing the threat of rising sea levels and ocean warming and acidification also brought about by climate change.
Aside from coping with death and destruction, countries like the Philippines are losing hundreds of billions of dollars from addressing multiple and compounding climate impacts that ravage communities yearly, further straining the country's limited capacity to respond to other pressing development challenges.
Meanwhile, the world's biggest and richest oil and gas companies, who are largely responsible for climate emissions, continue to expand operations, bringing in record-breaking profits as they drill for more oil, gas, and coal accelerating climate change—even while communities continue to experience ever-worsening climate impacts.

But communities are not taking this injustice sitting down. Many of them are standing up for climate justice to reclaim their future, holding fossil fuel companies to account, and calling on governments to make polluters pay.
JOIN US IN OUR SHIP TOUR ACTIVITIES
⛵ OPEN BOATS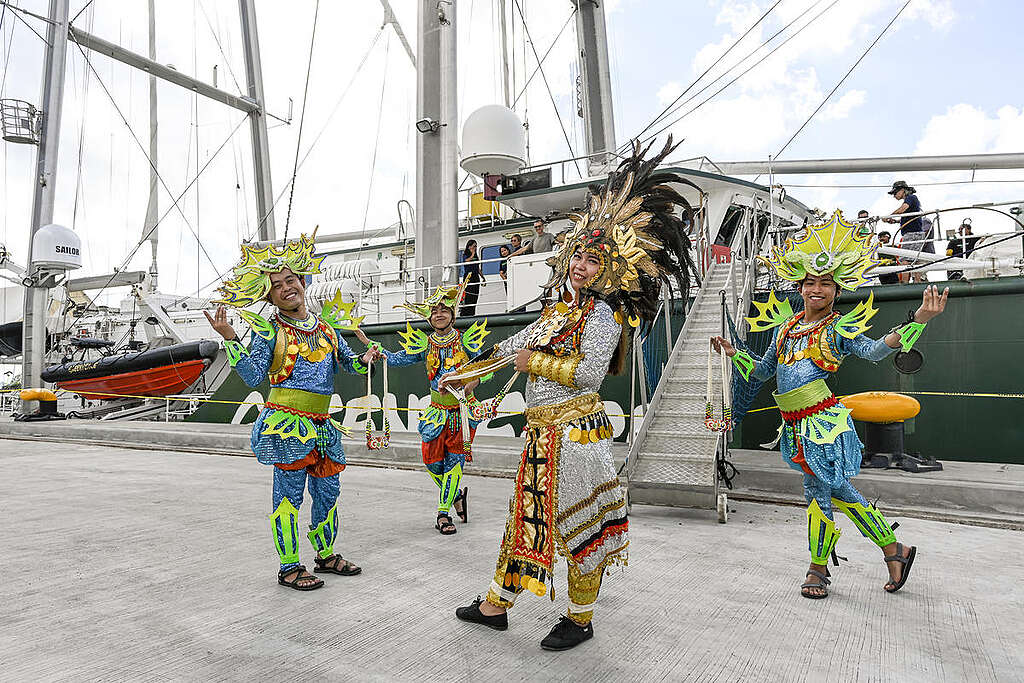 Get onboard the iconic Rainbow Warrior and have a tour of its facilities. Learn more about the ship's history, its contribution to the global environmental movement, and Greenpeace as an organization. Exciting and educational activities await onboard!
🎨 CLIMATE JUSTICE MUSEUM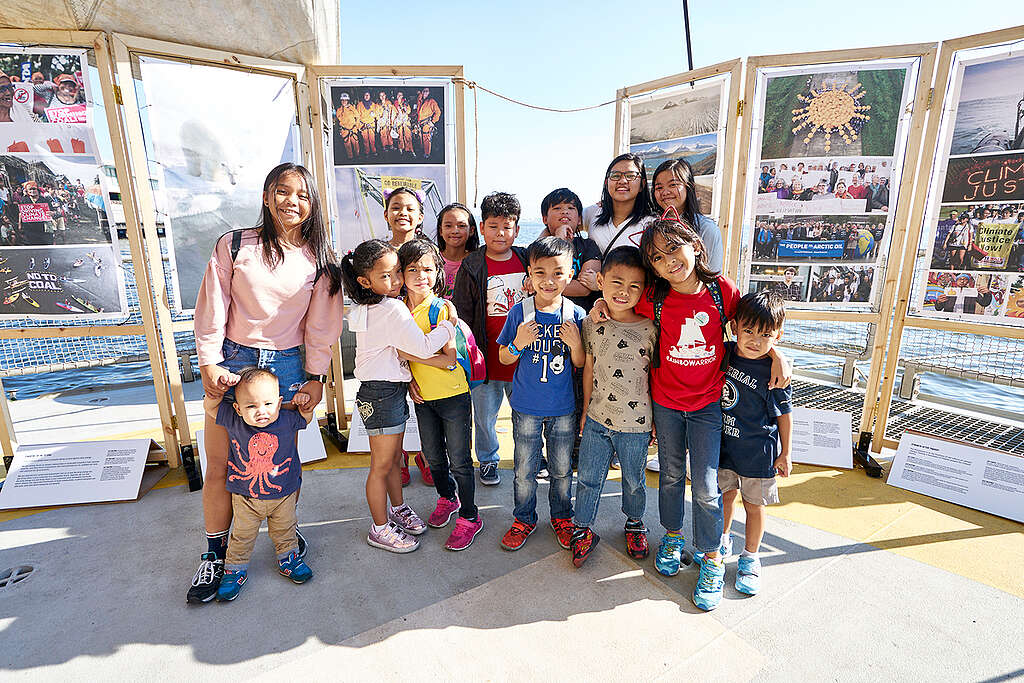 Memorializing experiences of climate impact and injustice, the People's Museum of Climate Justice is a living, growing art exhibit co-created and co-curated with climate-impacted communities across the Philippines and from other countries.
🗣 KWENTONG KLIMA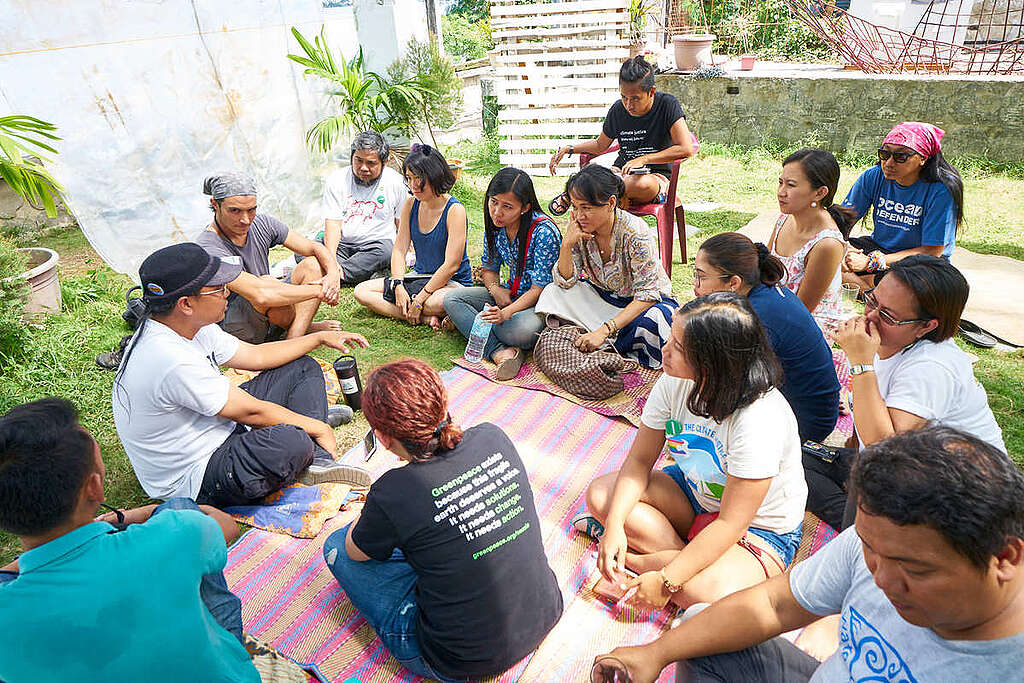 Discover stories of how climate change affects different communities in the Philippines. Read about unexplored narratives of loss, struggle, injustice, hope, and heroism in a world where climate change continues to be a defining challenge.
LET'S STAND WITH FILIPINO COMMUNITIES CALLING FOR AN END TO FOSSIL FUELS AND PAYMENT FOR CLIMATE DAMAGES
The climate crisis we are experiencing right now was brought about by the world's biggest and richest fossil fuel companies. For too long, these companies have profited from climate destruction and immense human suffering.
While they count their billions, people across the globe count the damage from the record-breaking typhoons, floods, droughts, and heatwaves that these companies are fueling. This is the stark reality of climate injustice, and we must end it!
Let's call on the Philippine government to hold these fossil fuel companies accountable and make them pay for loss and damage. Sign the petition below:
👋 VOLUNTEER WITH GREENPEACE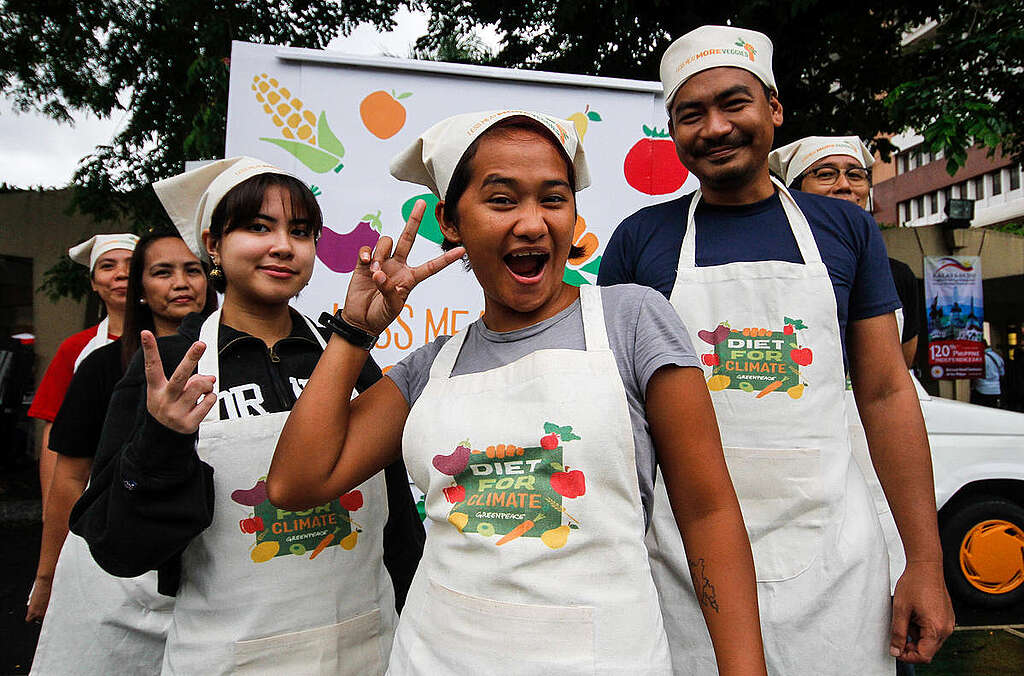 The world needs heroes like you. There is a lot to be done when protecting the planet for future generations and help is always welcome. Greenpeace volunteers help win campaigns.
Ready to take the next step?
🌏 DONATE TO GREENPEACE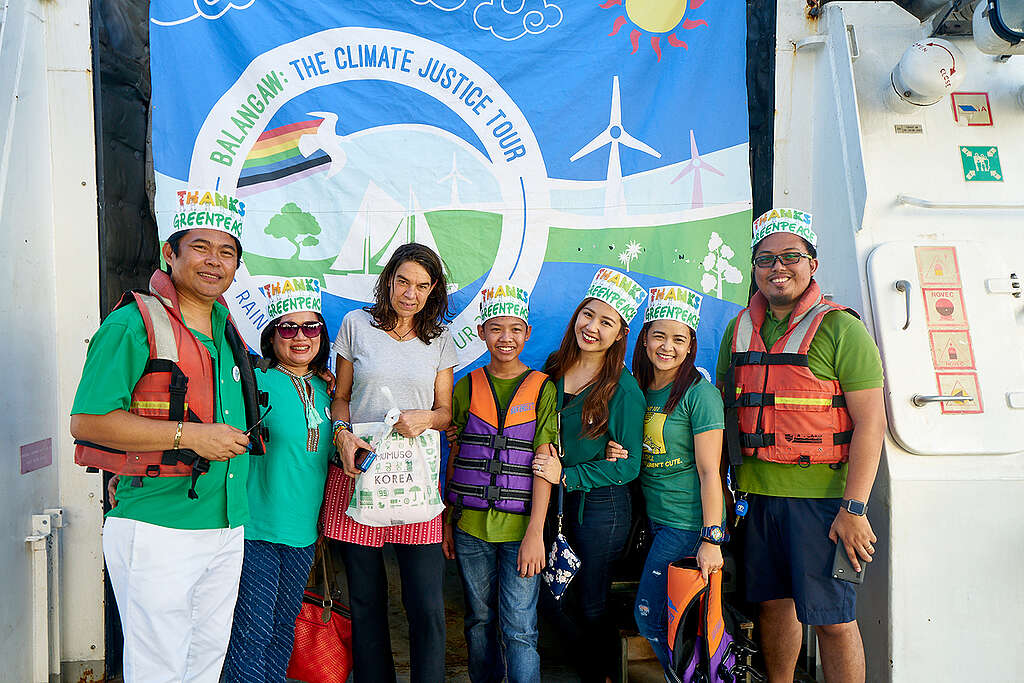 We are honored to tell you that our work in Greenpeace is almost entirely funded by donations given to us by passionate individuals, like yourself, who care about the planet and want to help us create change. Help us build a green, healthy, and just planet.
---