#Climate
#Justice
Demand climate justice
Filipinos are enduring the worst impacts of climate change, caused by greedy corporations. It's time to hold them to account!
TAKE ACTION
Greenpeace Southeast Asia (GPSEA) offers a variety of challenging opportunities for professional growth. Collaborating with talented and passionate professionals, the campaigner will address the planet's most pressing ecological issues and mobilize citizens, corporations, and governments to change.
Job Summary:

Greenpeace Southeast Asia is looking for a Senior Climate Justice Campaigner who will lead the effective implementation of the Climate Justice (CJ) work in the Philippines and will serve as Greenpeace Southeast Asia's (GPSEA) representative for climate impacts- and justice-related issues in the region, working closely with the local country program team and the global Climate Justice and Liability team.
The incumbent in this senior campaigner position is expected to take leadership in national, regional and/or global projects, be well-versed in cross-cutting social justice issues including those resulting from climate impacts, and be familiar with legal avenues relevant to social justice litigation.

This is a full-time permanent position based in Quezon City, Philippines. While the bulk of the work is within the Philippines, the Senior CJ Campaigner is also expected to work at the regional and/or global levels, as required. In certain situations, as determined by internal and external events and upon the consideration and advice from the Country Director, the campaigner is expected to support other Greenpeace's projects, whether in national, regional or global levels.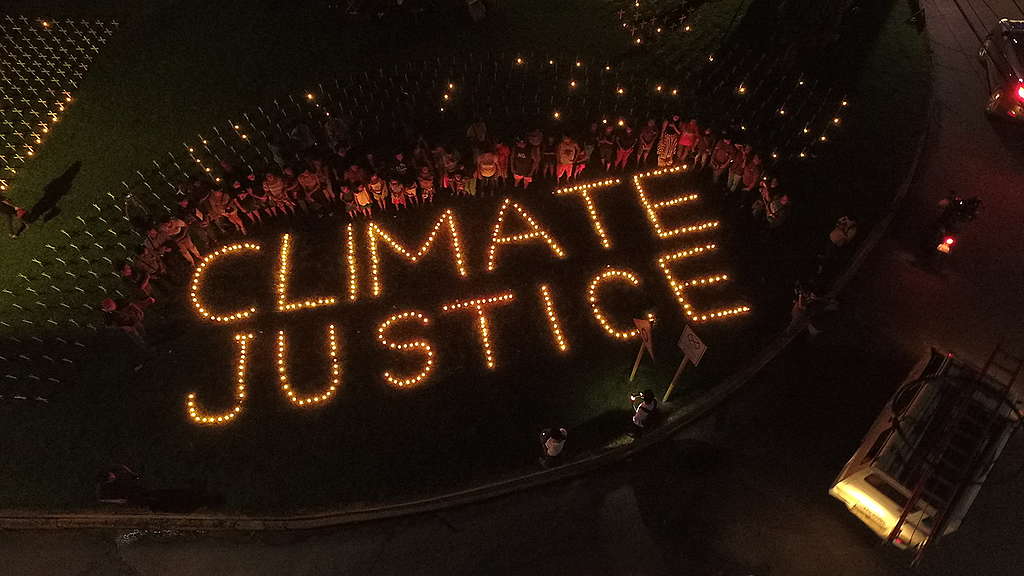 Key Duties:
In conjunction with the Country Director and coordinating with the global CJL project team, develop and implement campaigns and projects in line with both the short and long term goals of the CJL campaign based on national, regional and international objectives and including detailed strategy, activities, timelines and budgets.

Work with the country director and the country program team in designing and implementing strategies to inform, educate and mobilize various targeted constituencies/audiences about climate impacts, justice and liability issues and Greenpeace goals.

Direct, organize and participate in non-violent direct actions to support and advance campaign goals.

Respond to and engage in internal as well as pressing external challenges as determined by the program team through the line manager beyond his/her normal issue/campaign area as circumstances require.

Perform other job-related duties as requested or assigned by the line manager &/or Country Director.
Educational Background & Fundamental Qualifications:
Masters degree and/or bachelor degree with equivalent experience
Environmental sciences or social sciences preferred. Other relevant fields will also be considered.
Minimum 8 (eight) years of demonstrated experience in environmental/campaign/development/activist organizations (experience on climate or social justice issues is preferred)
Excellent networking skills with the ability to communicate and work closely with a wide range of local and international organizations as well as grassroots and local communities.
Excellent spoken and written communication skills in English and Filipino.
Specific Work Environment:
This position requires the employee to have a flexible approach and ability to adapt and work in different and challenging work and cultural environments, which may include flexible working arrangements.
Willingness to travel
The applicant must agree to review and comply with GPSEA's Code of Conduct, as well as other relevant staff policies.
Place of Work:
The office base of the successful applicant is in Quezon City, Philippines.
Application Guidelines:
Interested candidates are invited to (1) download and fill-up the attached Application Form; and (2) write a Letter of Motivation explaining why you are applying, and your qualifications for the position. Send the two documents to jobs.ph@greenpeace.org .
Deadline for applications: January 15, 2020
NOTE: Prior to application please download and completely read the Recruitment Pack below to know more about Greenpeace, the detailed key duties, competencies and skills needed, things to know before applying, and guidance in completing the Application Form.

Make a difference in the world by making a difference at Greenpeace. Learn, lead, and grow with us!