Everyone is talking about plastic these days and how we need to get – at least the disposable stuff at first — out of our lives. Viral images of strangled seabirds, giant islands of swirling trash in the Pacific Ocean, and delicate seahorses wrapped around plastic "earbuds" have made the world finally understand we are living in a global plastics crisis.
Blog Entry by Dinah Gardner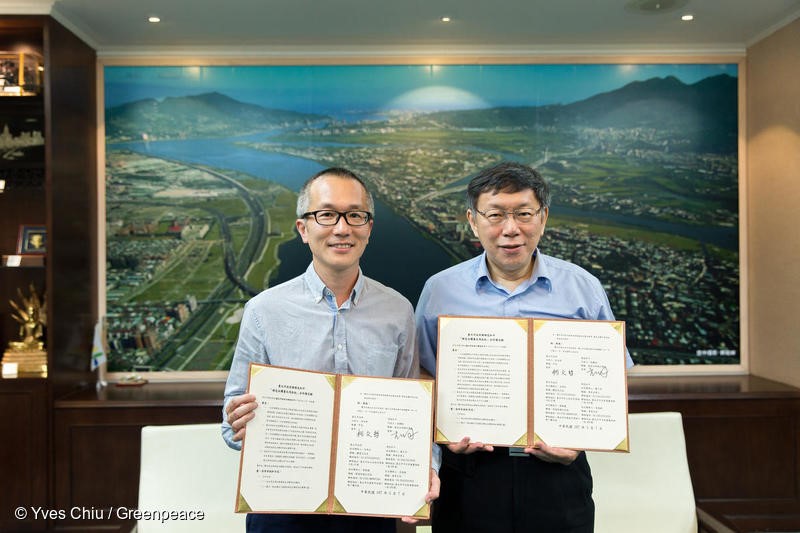 Our Taipei Greenpeace office has been campaigning flat out to make Taiwan one of the leaders in the region for ditching plastics. And in the first half of this year, we were rewarded with two great pieces of news.
First, after a long process of deliberation and debate, Taiwan declared that it would ban single-use plastics by 2030. That includes straws, bags, and eating utensils. The bans will start to unroll out next year when single-use plastic straws will be banned from restaurants and cafes. By 2025, you'll have to pay for a straw from all outlets, and by 2030, they'll be totally banned.
2030 seems a long way off, especially when Scotland says it plans to ban plastic straws by 2019, but the first step is getting people – especially in a place where bubble tea was born – used to the idea of not using straws or using alternatives. Taiwan was one of the first places to embrace recycling, so we are confident, Taiwanese people will embrace these changes too.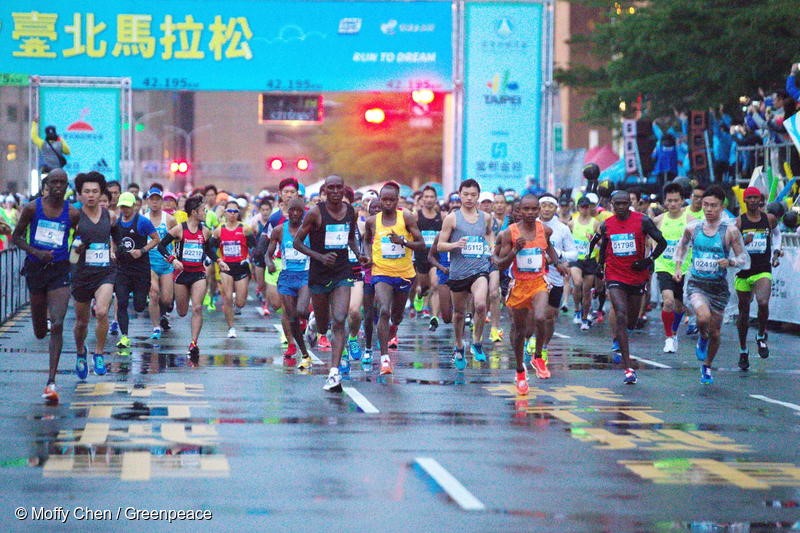 Second, Taipei's mayor signed a deal with Greenpeace – yes with us! – to massively reduce waste from marathon events, most notably the Taipei Marathon which regularly attracts about 27,000 runners every year.
Have you ever been to a marathon and seen the waste left behind – streams of disposable cups, plastic water bottles, packaging of all descriptions…
We'll be working on initiatives that will reduce plastic cups and bottles use, to encourage participants to have e-certificates rather than print outs and other measures to make the event green.
If we can run marathons, then going green should be easy!