Established in 2018, Greenpeace MENA is the newest organization of the Greenpeace network that now consists of 27 independent national and regional organizations in over 55 countries across Europe, the Americas, Africa, Asia and the Pacific, as well as its co-ordinating body, Greenpeace International.
Each organization of Greenpeace network operates in very different contexts around the world, designing its own specific approach to support positive change. Greenpeace MENA has a regional operation in the Middle East and North Africa with an ongoing continuous presence in several countries in the region.
Greenpeace MENA offers solutions to the major environmental problems in the Middle East and North African region, notably the climate emergency. We work hand in hand with diverse regional and national stakeholders, focusing our work where we have expertise and experience and where we can make the greatest impact and contribution.
Greenpeace MENA seeks to promote a greener, more sustainable and more equitable future for everyone. We believe that a better world is not only possible, but is already happening.
As Greenpeace MENA, we can't do this alone:
We value the support and collaboration of partners, allies and champions who share the vision and values we hold so dear ( – and that we seek to instill in the youth of the region who have the will, and the power to make this change a reality).
We draw on the latest scientific research to raise awareness about developing environmental problems and provide innovative solutions.
Working with thought leaders and influencers, we are highlighting the impact of the climate emergency to bring it to the front of people's minds.
Greenpeace MENA takes pride to be a financially independent organization and does not accept funding from governments, corporations or political parties. We are honored to rely on donations from generous individuals to carry out our work.
Board Structure and Organizational Governance
Greenpeace MENA is committed to maintaining the highest standards of good governance and financial management, as well as upholding the integrity of our organization. Our Supervisory Board, which normally consists of five members in addition to the Executive Director, plays a crucial role in ensuring adherence to internationally accepted governance and financial management standards.
The board is responsible for approving our budget and audited accounts, as well as appointing our Executive Director. Our board members serve voluntarily and are selected based on their expertise and demonstrated commitment to Greenpeace's mission and values within the region. Through the diligent work of our Supervisory Board, we remain a transparent and accountable organization that strives to make a positive impact in the world.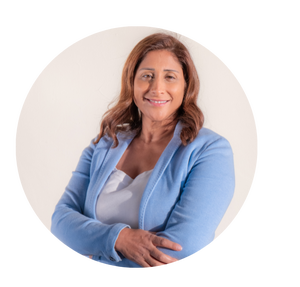 Ghiwa Nakat- Executive Director
Ghiwa has spearheaded Greenpeace's growth and expansion in the Middle East and North Africa to make it a vital part of a vibrant environmental movement that prioritizes the climate emergency and a just energy transition. She is determined to bring about real change and has built a passionate and diverse team that represents the breadth and diversity of this region.
After studying agricultural engineering at the American University in Beirut, Ghiwa obtained an MBA at the Université Paris Dauphine. As a business leader, she spent two decades providing inspiration, motivation and encouragement to help organizations develop their ambitious visions and make them a reality. In the agricultural business sector, she worked across the MENA region to apply her expertise in holistically tackling the key agricultural and environmental issues faced by farmers. As the first woman agronomist in her company, she took a fresh approach to building close relationships with growers helping them to build their ambition and innovation.
Her experience as a long-time environmentalist has taken her to the frontline of climate change, seeing the most vulnerable communities bear the brunt of the climate crisis and pollution. She is committed to help provide these communities with the support and solutions they need to adapt.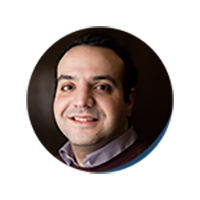 Mohammed ElKhateeb – Board Chair
Mohammed ElKhateeb holds a Master of Science degree in Environmental Governance from the University of Freiburg, Germany, focuses his research on sustainable mobility, environmental policy, and urban resilience. He authors a blog called "The SUbMonitor," which delves into sustainable mobility, policy, and planning in cities globally, with an emphasis on public transportation.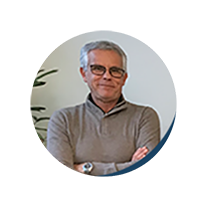 Karim Ben Mustapha – Co-Chair
A marine biologist and radical ecologist, Karim Ben Mustapha specializes in professional diving and marine sciences. As a father of three and grandfather of two, he led Greenpeace's first campaign in an Arab and African country in 1991, aimed at protecting the seagrass marine habitat off the Gulf of Hammamet in Tunis. In 2011, he co-founded "Alternatives' NGO," advocating for the inclusion of the right to sustainable development in Tunisia's 2014 constitution. He has contributed to various strategic foresight studies and campaigns to address pressing environmental issues in the region.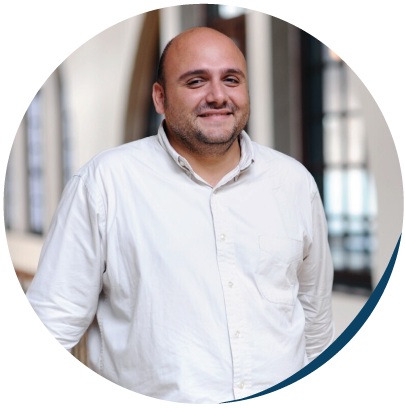 Mario Stephan – Board Member
Mario Stephan is currently the Head of Philanthropy Diversification and Impact for Doctors Without Borders/ Medecins Sans Frontieres (MSF) based out of Geneva-Switzerland.
Mario's experience encompasses a wide variety of roles, from field work to leadership and executive roles, with several international organisations. In the course of his career, Mario has lived and worked in the Democratic Republic of the Congo, Kenya, Afghanistan, Somalia, Egypt, and the UAE. Mario also held regional positions covering eastern and southern Africa, the MENA region, and the Gulf.
In the years leading to his present appointment, Mario was involved in different governance roles, namely as the board secretary of MSF Belgium and the chairman of INSO (the NGO safety organisation) He also joined two other advisory boards of Gulf universities and foundations, bridging the gap with the Aid & Relief sector.
Mario speaks Arabic, English, French and Spanish, and holds a Master's degree in Management and Business Administration from the KEDGE business school (Bordeaux, France), a professional trainer accreditation from the Chartered Institute of Environmental Health (London, United Kingdom), and Mentor accreditation at Senior Practitioner Level by the European Mentoring and Coaching Council (EMCC).
He is lastly a faculty member of the master's degree in sustainable humanitarian action at the Universidad Catolica de Murcia (Spain) in partnership with the DIHAD humanitarian college (UAE)