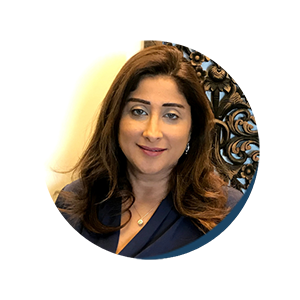 Ghiwa Nakat- Executive Director
Ghiwa Nakat has more than 15 years of holistic experience in leadership and senior management in the MENA region, helping organizations develop ambitious visions and making them a reality. She studied agricultural engineering at the American University of Beirut and holds a Masters Degree in Business Administration from Université Paris Dauphine.
Ghiwa has been leading the organisational development of Greenpeace MENA since 2018 with a particular focus on building a robust structure and resilient team that truly represents the breadth and diversity of the region we serve. Ghiwa assumed the responsibility of Executive Director (Interim) for Greenpeace Mena in November 2020.
A long-time activist and community mobilizer, Ghiwa is passionate about nature, social and environmental justice. Always an inspiration to the people around her, she strives to drive and contribute to the change she would like to see in the world and make a difference in people's lives.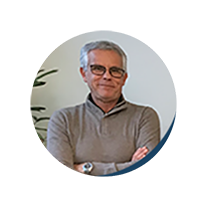 Karim Ben Mustapha – Co-Chair
Karim Ben Mustapha is a trained marine biologist and a radical ecologist. He is a professional diver specializing in marine sciences. He is also the proud father of 3 children and a grandfather of 2 beautiful grandchildren.
Back in 1991, he was assigned to pilot the first campaign of Greenpeace in an Arab and African country to protect the seagrass marine habitat off the Gulf of Hammamet in Tunis.
In 2011, he was a founding member the "Alternatives' NGO" , whose main campaign was to include the right to sustainable development in the new constitution of Tunisia in 2014.
He has collaborated on various strategic foresight studies & has been campaigning since 2014 to help putting an end to the current serious environmental crises in the region.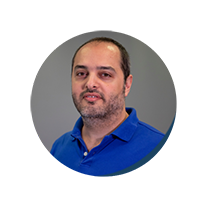 Hadi Kaassamani – Treasurer
Hadi kaassamani has about two decades of experience in accounting and finance in both the corporate and the NGOs sectors. He started as a volunteer in the office of Greenpeace in Lebanon back in 1996.
And from 2000 to 2007 he took over the responsibility of being the Finance Manager of Greenpeace Mediterranean from Beirut.

He is a professional speleologist and a member of few local Lebanese NGOs.
He previously was a board member of The Lebanese Association for Democratic Elections (LADE) and the Speleo Club du Liban (SCL).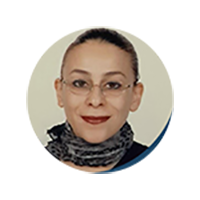 Dalia Wahdan – Board Member
Dalia Wahdan is an anthropologist who has been teaching, training, and researching urbanization in India, Egypt, and Saudi Arabia since 1989, with particular focus on urban planning, vulnerability, urban subjectivities, and spatial inequities. She is the founder of Amaruna for Urban Studies, a micro-enterprise to study spatial inequities in Egypt and the MENA region.
Dalia was faculty at the school for Global Affairs and Public Policy of the American University in Cairo, the Architecture and Urban Design Program, School of Engineering and Applied Sciences at Nile University and Department of International Studies of the Foundation for Liberal and Management Education at FLAME University in India. She was also an independent advisor to the Minister of Economy and Planning, Kingdom of Saudi Arabia, and a trainer of trainers for public and non-governmental organizations in the MENA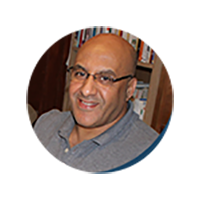 Hassan Kamil – Board Member
Hassan Kamil holds a PhD in socio-anthropology, a Master's degree in geography, Master's of Science in Rural Development, Agronomist. He is currently Professor in Socio-Anthropology at Cadi Ayyad University in Marrakech-Morocco. Kamil has served as a consultant in local and rural development in more than a dozen countries in Africa working with local, regional and international development organisations such as the Africa Programs of Agronomists and Veterinarians Without Borders.
Kamil is the author of several publications on developmental anthropology researching topics in Morocco and West Africa as well as pastoralism anthropology in Morocco, Chad and Mali.