This summer, the Middle East has been hit with a wave of unprecedented heat and forest fires. We have witnessed nearly double the average number of forest fires in the region, as well as an increase in their intensity and destruction. These extreme weather events have led to huge losses in human lives, biodiversity (especially forests), and forced migrations, not to mention worsening of air quality in the midst of a global pandemic. But how are these catastrophes linked to climate change?
Algeria has seen more than 100 forest fires in one month (August), causing more damage than all the fires in the past 12 years, killing 90 people and destroying more than 10,000 hectares of land and forest. In Tunisia, fires ravaged the country in June, destroying more than 5000 hectares of forest. Fires also started in Lebanon, in the north, destroying 7500 hectares of land, and quickly moved to the southwest of Syria.
Some countries, including Algeria, claim the fires were instigated by conflict. Although forest fires are usually instigated by anthropogenic causes, and other times natural causes, it is now widely agreed amongst the scientific community that climate change exacerbates the number, intensity and likelihood of occurrence of this natural disaster. Climate change is affecting the region through drier conditions, which lead to drought and desertification, and less rainfall – all of which are conducive to fires.
Wildfires are fueled by global heating, which is caused by the emissions of greenhouse gases into the atmosphere, and the main culprit is the burning of fossil fuels.
Ironically, the forest fires of Algeria started on the same day the sixth assessment report of the Intergovernmental Panel on Climate Change (IPCC) was made publicly available. Some researchers believe that this is the last IPCC report that can make a difference in curbing the effects of climate change if it is taken seriously by governments and immediately implemented in policies, putting much pressure on the results of COP26, which will be held this November in Glasgow.
The main takeaways from the 6th IPCC report are twofold:
Switching to renewable sources of energy, and significantly cutting down global emissions and dependency on fossil fuels
In regions facing extreme heat conditions, like the Middle East, switching our reliance on renewable energy is crucial to ensure access to water and electricity to mitigate such crises as we are seeing today, such as the energy crisis in Lebanon and the water crisis in Iraq and Syria. On a global scale, the longer it takes us to reduce emissions, the greater we will be faced with extreme climate conditions that will be increasingly difficult to come back from. Countries around the world, especially top emitting countries, need to take responsibility for their emissions and contribution to a global climate crisis.
The need to adapt to extreme weather conditions caused and exacerbated by climate change
Up to today, none of the countries who have been faced with extreme climate conditions have been prepared for them. Developing countries tend to lack the resources, funding, data, or political will necessary to mitigate extreme weather conditions that now have become the norm… The MENA region is already faced with environmental stressors such as water scarcity, land depletion, air pollution, poor waste management, biodiversity loss, decreasing marine resources, and coastal ecosystems loss. We are already seeing the effects of climate risks on food and water security in the region, and the ensuing conflicts that arise.
With the current economic and political unrest in many of the MENA countries, we need to remind ourselves that some countries may not always have the luxury of prioritizing the climate crisis. But we should also be reminded that unfortunately, it is the already marginalized communities who are and will continue paying the price.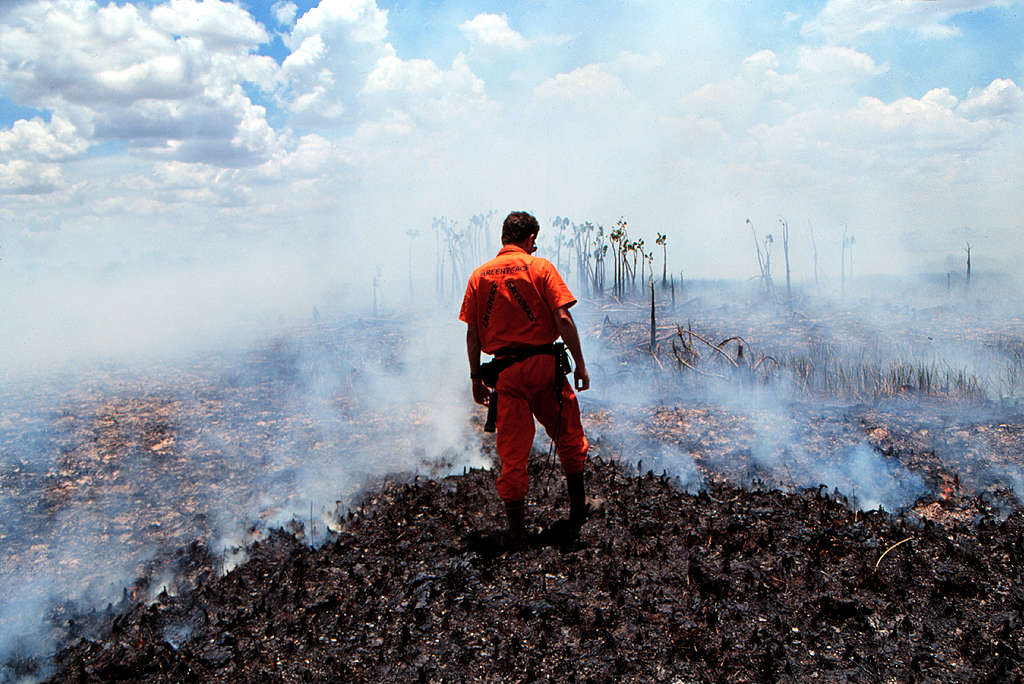 Fight Climate Change!
Climate change is happening. Those who have contributed the least to the climate crisis are the most at risk. That's why a growing number of communities are taking legal action: to hold governments and fossil fuel companies accountable and to secure their rights to a stable climate and healthy environment.
Join Us