It was the end of the day and I was on my final email. I was working from home in my apartment in a suburban area east of Beirut -Greenpeace MENA staff have been quarantined for weeks due to a second wave of Covid-19 that is worse than the first. All of a sudden I heard a distant explosion, followed by a massive blast that shook my apartment and my windows, with luckily no damage. We are all too familiar with this sound but the sight of that giant orange cloud was new to us. I was in shock. I had just moved house from Achrafieh, an area at the heart of the capital, so I luckily wasn't in the impact zone.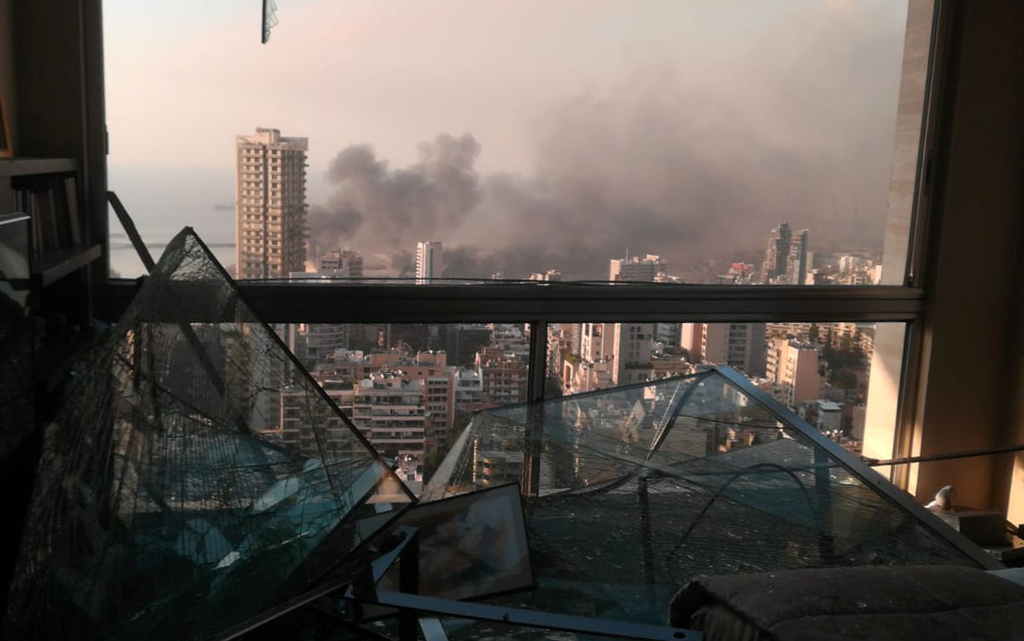 a picture of the blast site from an Ashrafieh apartment
I immediately started receiving messages from friends and colleagues with all kinds of speculation about what was hit. Was it the presidential palace? Or the house of a prominent politician? No, it was the port of Beirut. Specifically, hangar 12, which had 2750 tons of ammonium nitrate that exploded after it caught fire. At that time I did not realise the magnitude of this incident. I turned on my TV, and watched the damage and the death toll increase exponentially. More than 150 deaths and 5000 injured and still counting. I began to realise that this was an explosion like no other, and quickly made phone calls to check that all my loved ones were safe. Thankfully they were staying in the mountains that day.
We immediately formed a crisis team at the office. First we checked on all our staff and volunteers and were relieved to find that they were all safe. After understanding the nature of the explosion we immediately reached out to the Greenpeace Science Unit based in Exeter, UK to help us understand the risks of the explosion. We used this information to develop guidelines, to help Lebanese people to protect their health and safety in this newly toxic environment. When ammonium nitrate explodes it releases huge amounts of Nitrogen Dioxide which creates the orange fume that covered the city and started moving North and inland to the East with the winds. This toxic gas has damaging effects on the respiratory system and can also react in the atmosphere to create another harmful pollutant: Ozone.
At GP MENA we are all too familiar with these gases, having led air pollution campaigns against the Lebanese energy sector that relies on heavy fuel oil – one of the dirtiest fossil fuels in the world. NO2 pollution regularly forms a thick stagnant bronze layer above Beirut, but nothing close to what was released on that day. Alongside the immediate impact of this blast, there is still also a risk of contracting Covid 19 – with people displaced from their destroyed homes or rushing to offer help to those affected, there is a risk of a spike in infections that could impact an overwhelmed hospital system to breaking point.
Later that evening my partner and I decided to go to the center of Beirut to collect her sister from what was left of her now uninhabitable apartment. It wasn't until I reached our completely blackened capital, and saw all these people panicking on the street, that I fully realised the true magnitude of the blast. I felt as if I was in a cataclysmic scene of a Hollywood movie. Buildings were literally destroyed, or stripped off of their facades and glass. Cars were impaled by fallen trees and steel posts. People were running around left and right. It was such a disturbing scene, I wished it was just a nightmare. We had to park our car far away, due to the huge amount of traffic, and reach the apartment by foot. We took only the essentials and returned safely back to the suburbs.
Today, as we still recover from our wounds and face what could have been our death, our spirits are lifted by watching the amazing solidarity and comradery of the Lebanese people after that terrible night. People have come from all corners of the country to help clean up the streets and devastated homes. International donations are flooding in from Lebanese expats and foreigners. People are offering their homes to host the 300,000 homeless Beirutis.
Our role as Greenpeace is to make sure people have the information they need to avoid being exposed to the toxic dust that covers the capital and their house floors. We are also investigating, via satellite images, to provide crucially missing information on the type of pollutants and the amount of pollution that has been emitted by this explosion. Lebanon does not have an operating network of ground monitoring stations for air quality. The public still does not know what has exploded and burned besides ammonium nitrate. We cannot assess the real impact of this catastrophe, and guide people's recovery, until we shed light on all this missing information. So that is something we are determined to do.
To help in saving lives after Beirut blast, you can donate to the Lebanese Red cross on: WWW.SupportLRC.app
Julien Jreissati
GP MENA Programme Manager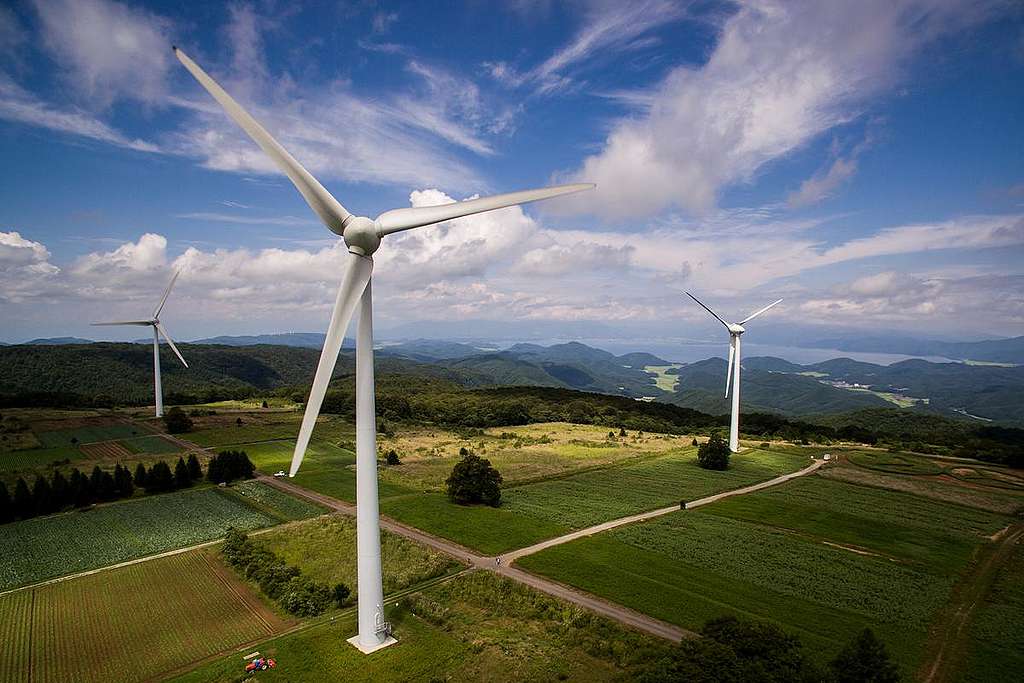 For a healthy and clean air
More than 90% of the world's population suffers from toxic outdoor air. Air pollution is estimated to cause more than 7 million premature deaths worldwide each year.
Join Us