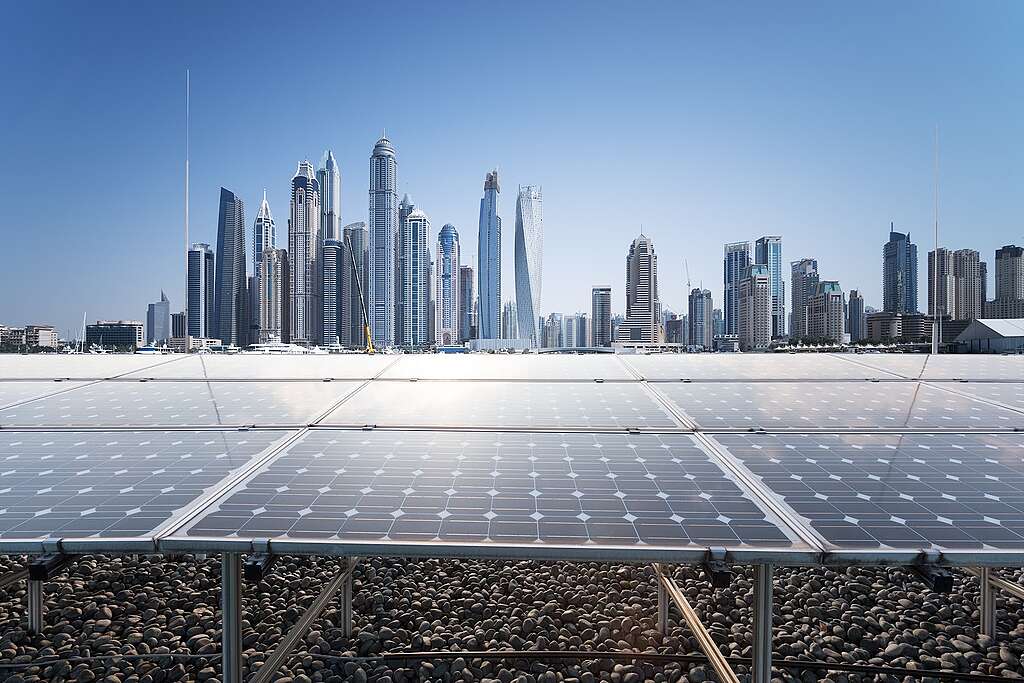 We are excited to announce the call for submissions for "the Alternative Futures – UAE" project. This visionary initiative invites researchers, academics, professionals, and young visionaries to contribute innovative already established research papers outlining alternative future scenarios addressing the challenges and opportunities in UAE's sustainable development journey.
Eligibility:
This call for submissions is open to everyone, but we specifically encourage students and independent researchers affiliated with the UAE organizations, including both undergraduate and graduate students. We welcome their valuable contributions to the Alternative Futures – UAE project, where innovative research papers outlining alternative future scenarios addressing the challenges and opportunities in the UAE's sustainable development journey are sought.
Context:
UAE, as the host country for COP and a regional model, offers a unique setting to explore alternative pathways for a sustainable future. The Alternative Futures – UAE project emphasizes sustainable development practices and aims to engage stakeholders in envisioning a prosperous, inclusive, and resilient country.
Theme:
The Alternative Futures – UAE project recognizes the importance of the Wellbeing Economy and Economies of Care as cross cutting themes. These concepts redefine well-being and economic systems beyond GDP, focusing on holistic development. The Wellbeing Economy prioritizes overall well-being, social inclusivity, environmental sustainability, and equitable resource distribution. Economies of Care highlight the significance of healthcare, education, social services, and community support systems in fostering social cohesion and sustainability.
While we welcome both applied and theoretical research submissions for the Alternative Futures – UAE project, we particularly encourage papers based on applied research that are grounded in secondary data or build upon already established research papers. We believe that applied research, utilizing existing data and practical insights, can offer valuable solutions to address real-time challenges. These papers will be instrumental in informing and providing policy makers with actionable and timely recommendations during COP28.
Whether you prefer working individually or in groups, we encourage all of you to participate. Your innovative ideas and insights can make a significant impact on the sustainable development journey of the UAE.
| Thematic Area | Description |
| --- | --- |
| Future of Economies | Redefine well-being and economic systems beyond GDP, focusing on holistic development |
| Future of Energy | Transitioning to renewable energy sources, energy efficiency, and sustainable energy systems to mitigate climate change in the UAE. |
These thematic areas provide a framework for participants to focus their submissions on specific aspects of UAE's sustainable development journey.
Submission Guidelines:
Prepare detailed paper submissions (900-1200 words) written in accessible language appealing to the general public and experts.
Include a concise, relevant title that captures the essence of your submission.
The summary (around 150 words) should highlight the problem addressed, its relevance, and key points of your alternative future scenario.
Structure your submissions logically, with clear paragraphs focusing on single ideas or aspects of the scenario.
Support your submissions with key data, evidence, and compelling arguments.
Use APA format for citations and include a list of references for further reading.
Submission Process:
Submit your paper in PDF format to [email protected] by 15th of October, 2023. Include your name, affiliation, contact information, and a brief bio (not exceeding 150 words). Indicate the thematic area(s) your submission addresses.
Review and Recognition:
Submitted papers will undergo rigorous review by esteemed experts. Selected alternative future scenarios demonstrating vision and innovation will be recognized. Distinguished ideas will be showcased at the Greenpeace MENA Alternative Future Award ceremony at ICASF event during COP. Exceptional submissions may be featured in relevant publications and exhibitions, providing wider recognition for your contributions.
Award:
The award offered for submissions will be non-monetary in nature, aimed at recognizing and acknowledging the efforts of researchers.The award covers the travel costs associated with attending COP28, ensuring that researchers can fully participate in these significant events without any financial burden. By providing this support, the award aims to create opportunities for researchers to showcase their work, connect with experts in their field, and forge valuable professional relationships.
Selection Panel and Evaluation Methodology
The evaluation process for the Call for Submissions of the Alternative Futures – UAE project will be conducted in two phases, with distinct criteria and evaluators involved.
Phase 1: Selection by the Alternative Future Team from Greenpeace MENA
During this phase, the submissions will be reviewed by the Alternative Future Team from Greenpeace MENA. The evaluation will focus on the following key factors:
Overall Quality: The clarity of ideas, coherence of arguments, and depth of analysis presented in the submissions will be assessed to determine their overall quality.
Innovation: The level of originality, creativity, and novelty demonstrated by the paper's submitted will be evaluated to identify innovative concepts.
Likelihood of Implementation: The feasibility and practicality of the proposed solutions will be considered, including resource requirements and potential obstacles that may affect implementation.
Relevance to the Call: The alignment of the submissions with the project's objectives, and thematic areas.
Each of these factors will carry an equal weight of 25% in the overall evaluation process. The Alternative Future Team from Greenpeace MENA will ensure a thorough and comprehensive assessment of the submissions, bringing their expertise and perspectives to the selection process.
Phase 2: Selection by the Rest of the Evaluation Panel
In the second phase, the submissions that have passed the initial evaluation by the Alternative Future Team will undergo further assessment by an evaluation panel. Their diverse range of perspectives and expertise will contribute to a comprehensive evaluation.
Timeline:
Call for Submissions: September 8th, 2023
Submission Deadline: October 15th, 2023
Stage One: Shortlisted Candidates: October 15th, 2023
Stage Two: Announcing Accepted Submission: November 15th, 2023
Greenpeace MENA Alternative Future Award Ceremony during COP: December 2nd, 2023
Strategic Partners:
Abu Dhabi University:
Abu Dhabi University is a renowned academic institution dedicated to excellence in education, research, and innovation. As a leading university in the UAE, it places significant emphasis on sustainability and actively promotes interdisciplinary collaboration to address complex global challenges. Abu Dhabi University serves as a valuable partner in this initiative, bringing diverse perspectives and expertise to the table.
ICASF:
The International Conference on Advancing Sustainable Futures (ICASF) is a prestigious event that gathers experts, scholars, professionals, and policymakers from around the world to discuss and explore innovative solutions for a sustainable future. The conference provides a platform for interdisciplinary dialogue, knowledge sharing, and collaboration to address pressing environmental challenges. ICASF serves as a catalyst for change, inspiring individuals and organizations to advance sustainable practices and make a positive impact on the global stage.