Saudi Arabia records the highest levels of emissions in the region followed by Kuwait, UAE, Iraq and Morocco
Emission hotspots' proximity to population centers increase public health risks
Beirut – 7 December 2020: The Centre for Research on Energy and Clean Air- CREA and Greenpeace India released their report about Ranking the World's Sulphur Dioxide Emissions Hotspots 2019-2020, which revealed the emissions of this toxic gas resulting annually from anthropogenic activities in the energy, oil, gas and smelting sectors.
Despite the general decrease in SO2 emissions around the world, the Middle East is still one of the worst polluted regions, specifically emissions around the Gulf region which did not witness any significant change between 2018 and 2019.
Ahmad El Droubi, Senior Campaigner in Greenpeace MENA said: "We issue this kind of report as we believe that the measurement and tracking of air quality should be a priority. Sulfur dioxide is a colourless air pollutant that is invisible to the human eye, widespread and hazardous to human health. Breathing SO2 increases the risk of health conditions including stroke, heart disease, asthma, lung cancer and premature death."
For this CREA/Greenpeace report, researchers used satellite data and a global catalogue of SO2 emissions sources from the United States National Aeronautics and Space Administration (NASA) to detect emissions hotspots. The data was analysed to identify source industries and emissions trends.
"Despite the global drop in emissions by 47.25% since 2005, the Middle East and North Africa region recorded a decrease of only 8.5% in the same period. And the report did not find any sigificant change between the years 2018 and 2019, and that the Gulf remains one of the most polluted regions with SO2 and is a major hotspot of global emissions."
The report revealed that Saudi Arabia recorded the highest levels of sulfur dioxide emissions in the Middle East and North Africa in 2019, followed by Kuwait, the UAE, Iraq and Morocco. The UAE and Iraq witnessed a decrease in the emissions levels between the years 2018 and 2019, however this change was within the range of annual variability. The levels of emissions of this gas in Saudi Arabia and Kuwait did not record any significant change in the same period. Morocco recorded an increase of 15% in the levels of emissions of sulfur dioxide between 2018 and 2019.
The Norilsk smelter site in Russia was the biggest source of anthropogenic SO2 emissions in the world in 2019, the Rabigh oil and gas hotspot in Saudi Arabia ranked second.
Table: The countries in the region that are among the 25 countries that emitted the greatest amount of anthropogenic SO2 (kt/yr) in 2018 and 2019, estimated by NASA, See Table A1 and Table A2 in report for uncertainty ranges and wording scheme. Data source: NASA MEaSUREs.
| | | | | | | |
| --- | --- | --- | --- | --- | --- | --- |
| Global Ranking | Country / Region | 2018 | 2019 | Relative change | Direction of change | Confidence in direction of change |
| – | worldwide | 30,604 | 28,704 | -6% | down | virtually certain |
| 4 | Saudi Arabia | 1,861 | 1,910 | 3% | up | uncertain |
| 16 | Kuwait | 394 | 396 | 1% | up | uncertain |
| 19 | United Arab Emirates | 419 | 271 | -35% | down | virtually certain |
| 23 | Iraq | 370 | 223 | -40% | down | virtually certain |
| 24 | Morocco | 171 | 197 | 15% | up | likely |
Table: The top anthropogenic SO2 emission hotspots in the region ranked within the top 20 worldwide. Data source: NASA MEaSUREs (partially renamed and/or reclassified, as described in report).

Rank
Hotspot
Country / Region
Source type
Emissions 2019 (kt)(95%-confidence interval)
best estimate
low estimate
high estimate
2
Rabigh
Saudi Arabia
Oil & Gas
652
569
735
10
Al Doha
Kuwait
Oil & Gas
351
307
395
13
Shaiba
Saudi Arabia
Oil & Gas
301
260
342
15
Fereidoon
Saudi Arabia
Oil & Gas
291
243
339
18
Das Island
United Arab Emirates
Oil & Gas
271
229
312
20
Jeddah
Saudi Arabia
Oil & Gas
233
197
268
Anthropogenic SO2 emissions fell by approximately 6% worldwide in 2019. For only the second time on record, anthropogenic SO2 emissions decreased in all of the top three emitter countries: India, Russia and China. India's toxic SO2 emissions fell in 2019 for the first time in four years as coal use decreased in the country.
"Burning fossil fuels, including coal, oil and gas, is considered the biggest source of sulfur dioxide emissions," added El Droubi. "The data reveals increased amounts of SO2 close to power plants, oil refineries and industrial areas and the health impacts from this are likely to be felt over huge areas."
These emissions tracked by satellites are affecting the health of millions of people, many who have had their lives cut short or their health compromised, showing the urgency of implementing stronger emissions regulations and transitioning to clean energy sources.
"Greenpeace calls on all governments to stop investing in fossil fuels and to transition to safer and more sustainable energy sources such as solar and wind power," concluded El Droubi. "There is also an urgent need to enhance emissions standards and implement flue gas pollution control technology in power plants, smelters, the oil sector, and other industrial SO2 emitters."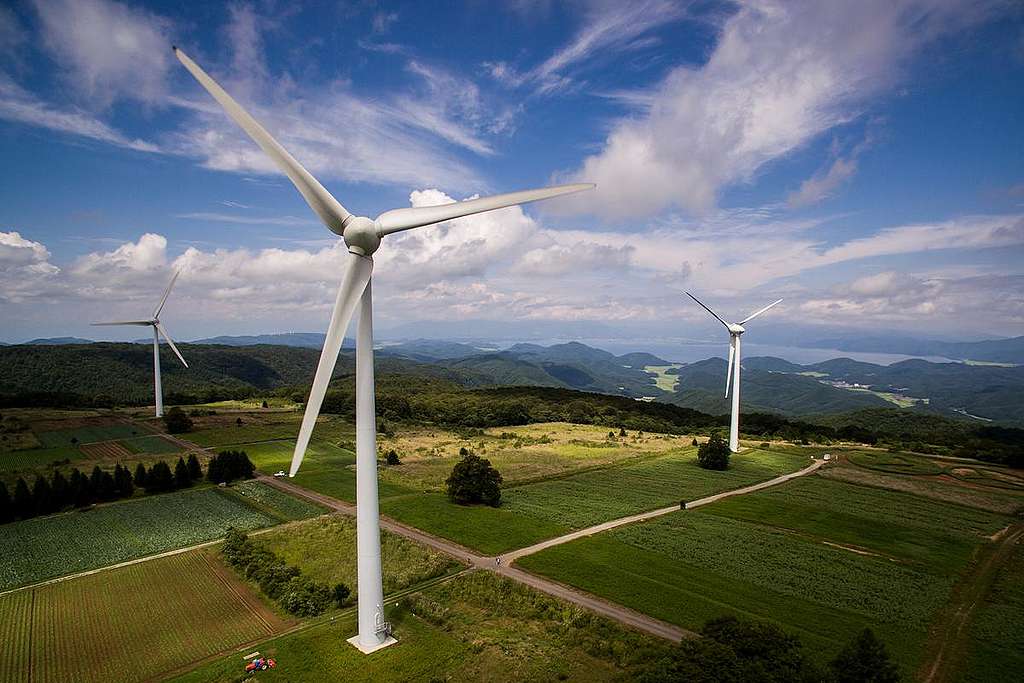 For a healthy and clean air
More than 90% of the world's population suffers from toxic outdoor air. Air pollution is estimated to cause more than 7 million premature deaths worldwide each year.
Join Us