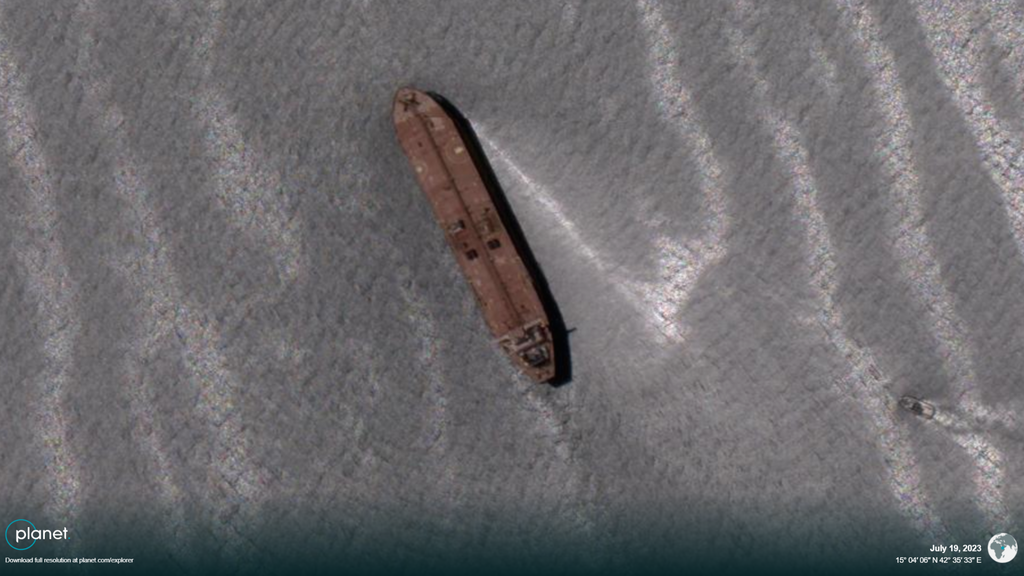 The hazardous operation to remove more than a million barrels of oil from the decaying FSO SAFER supertanker off Yemen's coast has commenced after years of delay.
The replacement oil tanker Nautica, now renamed YEMEN, arrived overnight alongside the SAFER to start the United Nations-coordinated operation that should bring to an end to the almost decade long saga triggered by the outbreak of war in Yemen.
Ghiwa Nakat, Executive Director for Greenpeace MENA, said: "The neglected FSO Safer supertanker and its 1.1 million barrels of oil cargo has been a ticking time bomb since 2015 threatening a humanitarian, environmental and economic catastrophe, it is only the heroic efforts of a small skeleton crew and a great deal of luck that disaster has not happened. While the salvage operation has its risks, these are less than doing nothing.[1] We hope that the rescue operation marks the final chapter in this terrifying story caused by oil companies."
The United Nations has been desperately raising funds to pay for the operation, even organising a crowdfunding campaign. More finance is needed for the next stages but the amount represents only a tiny fraction of the profits amassed by oil companies and major polluters in recent years.[2] Oil giants such as TotalEnergies, Exxon, OMV and Occidental have used the SAFER for decades and yet have not lifted a finger to help prevent a potentially massive oil spill in the Red Sea.
The risk of an oil spill or explosion has been a sword of Damocles hanging over the heads of millions of people living in the region. Such a catastrophe could inflict irreparable damage on the ecosystems of the Red Sea and the livelihoods of the region's coastal communities, both of which are already threatened by the ongoing war and humanitarian crisis in Yemen and the impacts of the ongoing climate crisis. The threat cannot be averted until the oil is completely and safely removed.
Nakat added: "The rescue mission stands as a testament to the power of global cooperation, as the UN and the international community have stepped up, but it is we the people that are footing the bill and not the polluters."
ENDS