We have officially launched our first office in Kuala Lumpur on Friday, 28th  July 2017. Our office in Malaysia is the fourth office in South-East Asia after Phillipines,Thailand and Indonesia.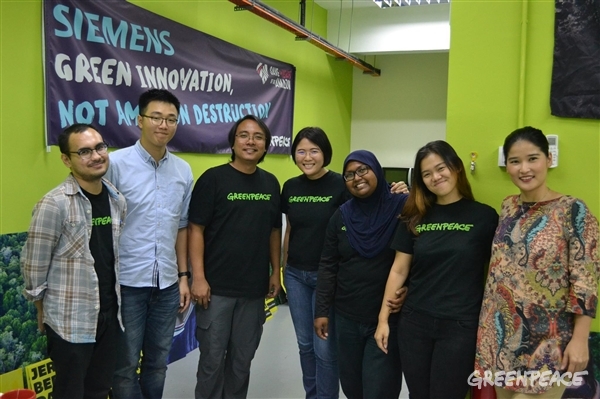 Our executive director Naderev 'Yeb' Saño, said that the Malaysian office is an important milestone in championing serious environmental issues in the region namely climate change, deforestation, energy issues and systemic problems like consumerism and corruption.
He quoted that "Southeast Asia is a key battleground for us to win our environmental goals, it is a place where many battles cannot afford to lose,"
During the launch, we welcomed more than 60 guests, NGO partners, volunteers and allies to the new space and thanked them for their support. Chief operating officer John Loh quoted that the process of setting up the office took three years.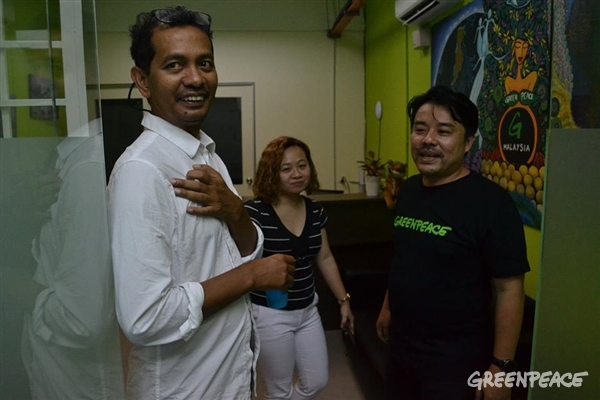 Greenpeace has been working in Malaysia on volunteer-led projects focussed on ending haze caused by burning peatlands in the region, and ensuring zero deforestation. In 2014, we launched a report in coalition with local organisations to 'Stop Lynas'. In September 2016, Greenpeace activists blocked transportation and unloading operations of Malaysian palm oil company IOI Group at the Rotterdam Port, accusing it of forest destruction and child labour.
It is indeed vital for us to work with the Malaysian community in realising the dream of a healthy and prosperous Southeast Asia. We would want to see change and a transformed  world where nature serves to the benefit of the people.
Greenpeace is to be seen as a great help to the community to change the destructive mindset and bigotry in order to achieve the goal of making the world a better place to live in.
Dharshini Sivapatham is the Digital Fundraising Officer at Greenpeace Southeast Asia,Malaysia Office.