Our vision is an Africa where people live in harmony with nature in a peaceful state of environmental and social justice. Greenpeace has always been more than an organisation. We have been, and are today, a movement. A diverse, multinational, multicultural movement of ordinary individuals determined to bring about extraordinary changes necessary to realise a greener, more peaceful future.

Our commitment to peace
Greenpeace is a global environmental organisation that is politically and financially independent from business, political parties and governments. In line with the Greenpeace global policy on peace, Greenpeace Africa does not take sides in conflicts and wars on the African continent. We campaign for peace and always stand for non-violence and the defence of human rights.

Meet the Greenpeace Africa Senior Management team here
Our Board of Directors
Oury Traoré – Board Chairperson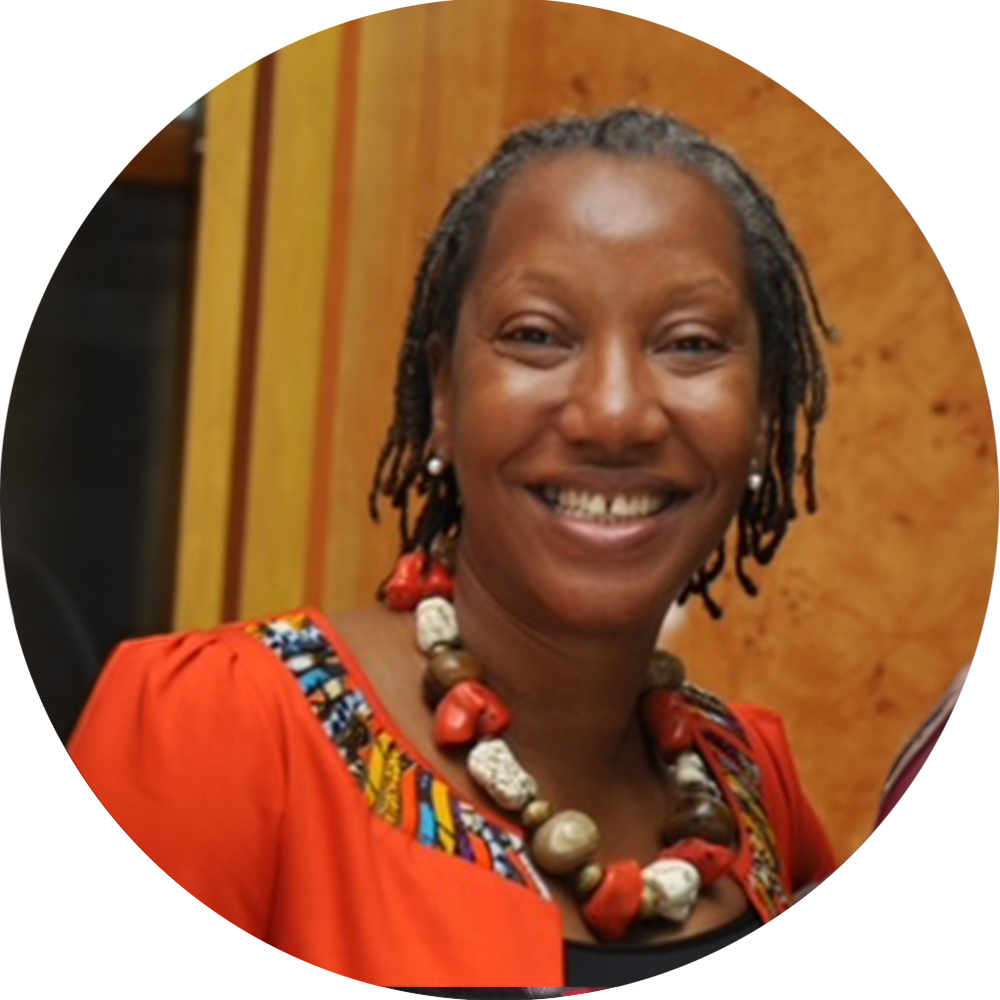 Ms. Oury Traoré, is an International Senior Consultant in Peace and Security, and an Advisor for CMI – Martti Ahtisaari Peace Foundation, based in Helsinki, Finland. Her primary skills include: peacekeeping, peacemaking and peacebuilding. Her core competencies are in leadership, evaluation, Dialogue & Mediation; Gender; Gestalt Organizational & System Development (OD), Change Management. Ms. Traoré works extensively in coaching; moderation & facilitation of high-level meetings, workshops & training; public speaking.
Ms. Traoré has provided consultancy services for the African Union (AU), the Economic Community of West African States (ECOWAS) and other Regional Economic Communities (RECs) in Africa, the European Union (EU), the United Nations (UN), Peace Support Operations (PSOs) Training Institutions in Africa, the African Center for Strategic Studies (ACSS), GIZ (The German Development Cooperation), the Swedish Development Cooperation (Sida), Finnish MFA, the Human Security Division (HSD) of Switzerland Federal Department of Foreign Affairs other major Development Partners, the Mandela Washington Fellowship for Young African Leaders, the African Centre for the Constructive Resolution of Disputes (ACCORD), and other International NGOs, African CSOs, etc.
Ms. Traoré served for a short period as the Executive Director of Partners West Africa; the Regional Program Manager of the West Africa Network for Peacebuilding (WANEP – Regional); the Senior Program Officer for the Institute of Human Rights and Development in Africa (IHRDA – Gambia); and the Program Associate for the Women's Rights Program of Global Rights formerly known as International Human Rights Law Group (IHRLG) – (Washington DC). She worked mainly in post-conflict countries in Africa as well as with global institutions and CSOs all over Africa, in the USA, Afghanistan, Bosnia and Herzegovina, Kosovo, Yemen, etc.
She holds an M.A. in Sustainable International Development (SID) from the Heller School of Social Policy at Brandeis University (MA, USA); a second M.A. in Human Rights and Democratization from the European Inter-University (EUIC) Italy and Austria; and a B.A. in Sociology from Berea College (KY, USA).
Jackiline Athieno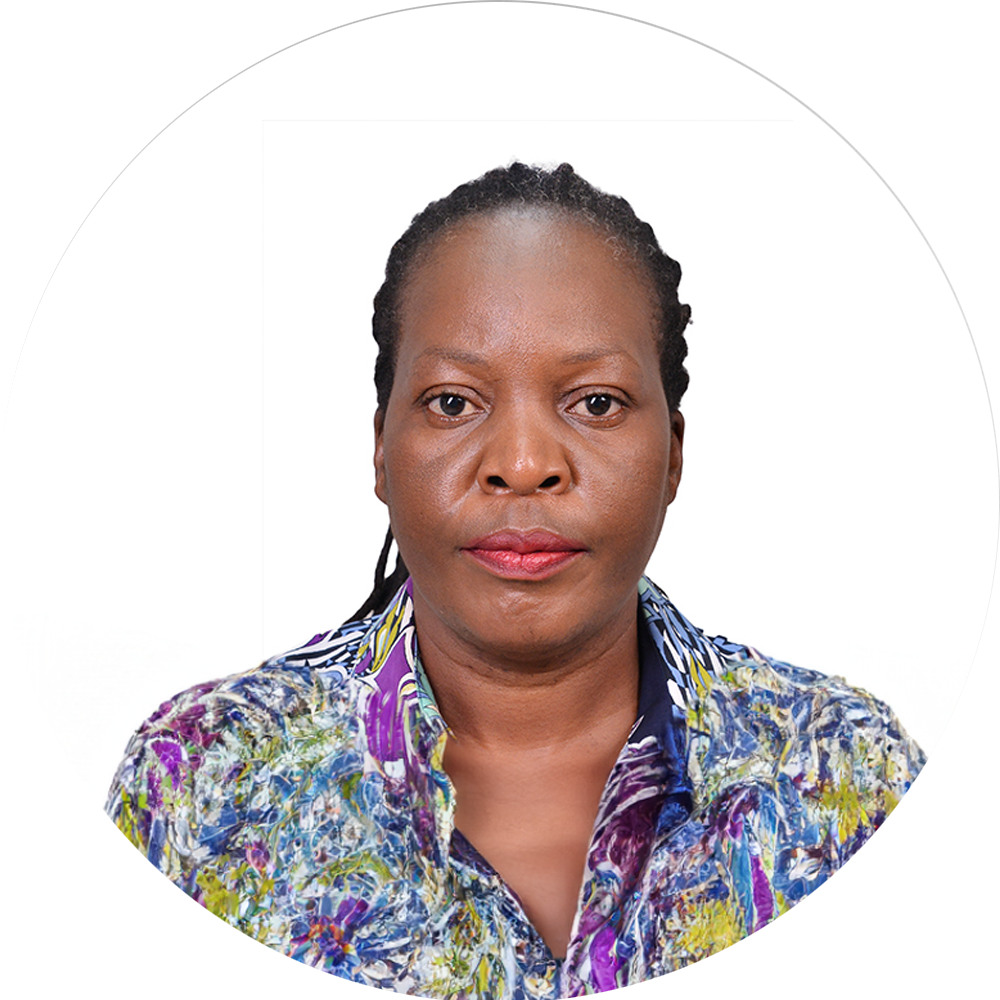 Jacqueline is a Human Resources professional with over 18 years' experience in the International Development and Humanitarian sector. She has solid HR experience in System Development and Strengthening, Risk Management and Compliance, HR Information Systems and Management, Compensation and Benefits, Organization Development and Change Management among other strategic HR functions.
Jacqueline holds a Bachelor's degree in Human Resources Management, a Masters in Project Planning and Management from the University of Nairobi, post graduate Diploma from Institute of HRM – Kenya and a certified Senior HR professional(SCP)by SHRM – USA.
Edmore Nyanhongo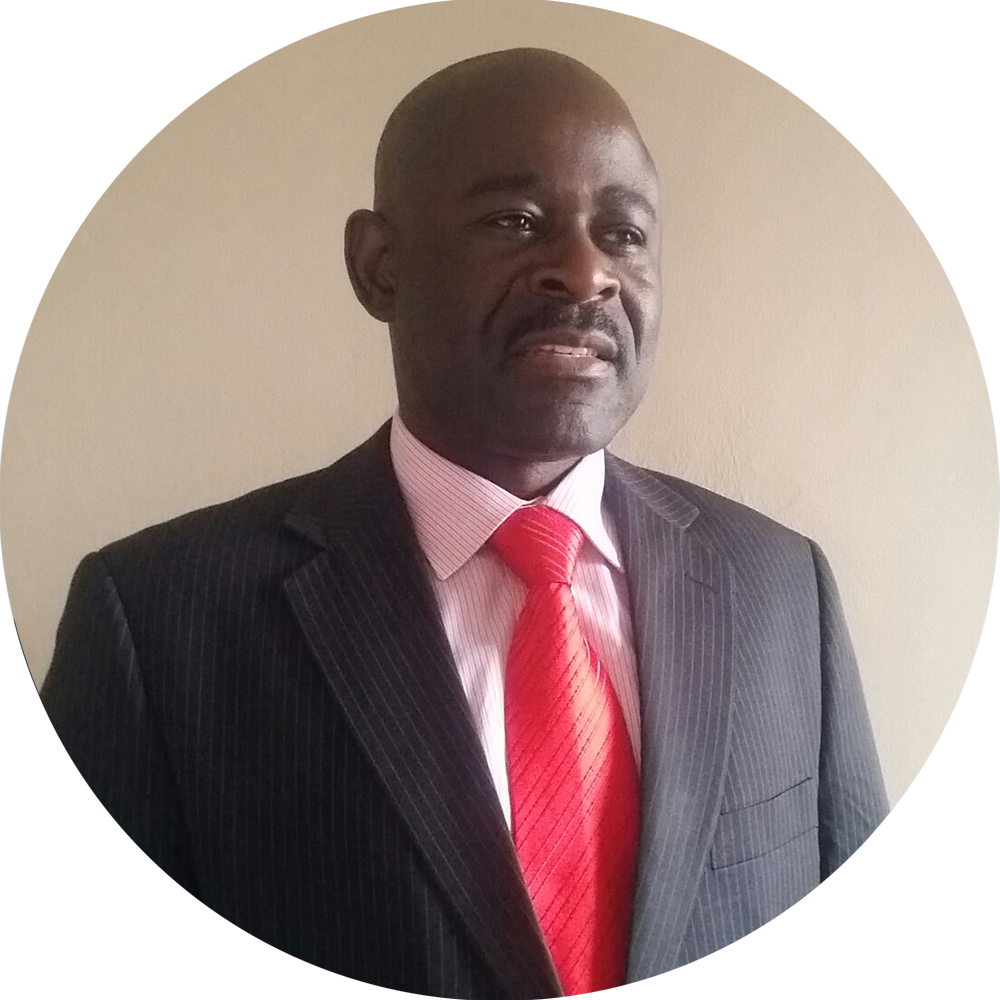 Edmore's employment history spans multiple industries and disciplines such as broadcast, agricultural finance, and electricity, in addition to his experience working with international and regional NGOs. He has occupied a range of senior management positions in his career and currently works for an economic research institution based in Pretoria, South Africa. Edmore is currently studying towards a Doctorate in Business Administration (DUT, SA), and he holds an MBA from the Management College of Southern Africa.
---
Annual reports, and financial statements
To view our annual and financial reports please visit this page.
---