Fundraising Director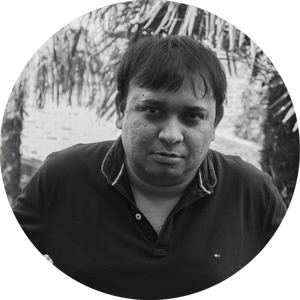 Bodhisattvaha Gupta is the Fundraising Director of Greenpeace Africa
Bodhisattvahas Gupta devoted the past 15 years to the environment, working with Greenpeace. He strongly believes in environmental activism and, above all, environmental awareness for sustainable change. Bodhisattva started off as a frontline fundraiser in the streets of Kolkata, India. His work for Greenpeace India took him across the country and afforded him a decade of thorough fundraising experience. He is currently heading the fundraising operation in South Africa, and is responsible for the strategy and implementation of Pan-African fundraising.
Finance Director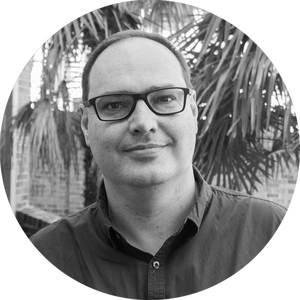 Gerhard Combrink is the Finance Director of Greenpeace Africa
Gerhard Combrink is a South African Chartered Accountant based at the Greenpeace Africa Johannesburg Office. He has international experience managing finance, administrative and strategic planning, and development functions. His extensive experience in working for large international organisations ranges across a variety of professional settings; including corporations, government, as well as non-governmental and relief agencies.
Programme Director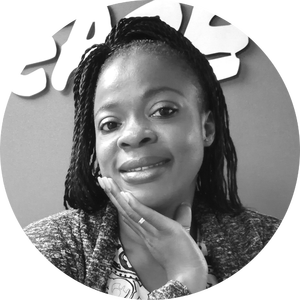 Lindlyn Moma is the Programme Director of Greenpeace Africa
Lindlyn's vast experience in delivering environmental justice programmes across Africa stems from her legal background in human rights law with a focus on the environment. Prior to joining Greenpeace, she served as Regional Advocacy and Policy Manager with WaterAid and as Climate Change Coordinator for South Africa with ActionAid. She fought for the rights of the communities affected by mining in Ghana and Mali, and for access to clean affordable water in Malawi, Swaziland and Zambia.
Lindlyn's heart and career has been built on the protection and conservation of the environment for the development of our people. She shares a passion for organic farming with her family and operates a vegetable farm along with her husband on the outskirts of Johannesburg.
Human Resources Director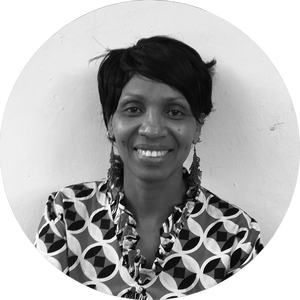 Sarah Mulwa is the Human Resources Director of Greenpeace Africa.
Sarah Mulwa has in excess of 17 years' senior-level experience managing Human Resources. She also has a wealth of people management expertise and skills at a strategic and operational level in the private sector and predominantly from non-governmental organisations. Sarah holds an MBA and a Post Graduate Diploma in Human Resources Management, as well as a Bachelors in Education. She is a Certified Human Resources Professional and a member of several human resources bodies including IHRM, SHRM and CIPD.
Engagement Director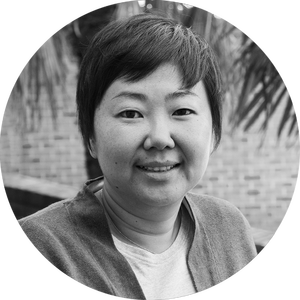 Toko Tomita is the Engagement Director of Greenpeace Africa.
Toko Tomita stepped right into a career of human rights activism, after completing her education in 2000. She led campaigns on child labour and education in India and in Togo; played a key role in building civil society coalitions in Japan; and initiated youth-led right to food campaigns. Toko joined Greenpeace Africa as the Engagement Director in October 2016. She is originally from Japan and lives in Johannesburg with her family.