Our Mission
Our goal is to ensure the ability of the earth to nurture life in all its diversity.
That means we want to:
protect biodiversity in all its forms
prevent pollution and abuse of the earth's ocean, land, air and fresh water
end all nuclear threats
promote peace, global disarmament and non-violence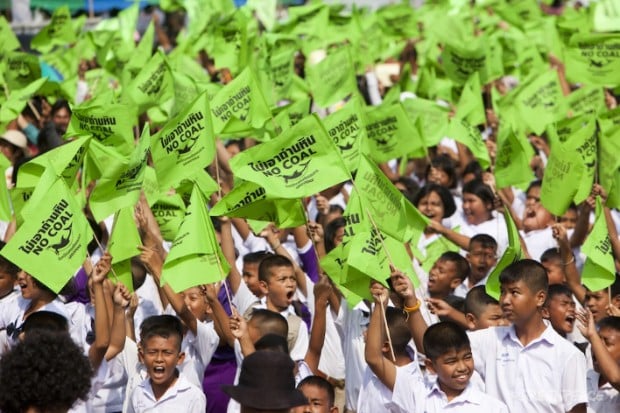 Our Core Values
Personal responsibility and nonviolence. We take action based on conscience. This means we are accountable for our actions and take personal responsibility. We are committed to peacefulness; everyone on a Greenpeace action is trained in nonviolence.
Independence. We do not accept money from governments, corporations or political parties. Individual contributions, together with grants from foundations, are the only source of our funding.
Greenpeace has no permanent friends or foes. If your government or company is willing to change, we will work with you to achieve your aims. Reverse course, and we will be back. What matters isn't words, but actions.
Promoting solutions. It's not enough for us to point the finger; we develop, research and promote concrete steps towards a green and peaceful future for all of us.
Transparency and Accountability
Greenpeace works actively to ensure transparency and public accountability in its campaigning, fundraising and financial management practices.
Annually, Greenpeace International reports publicly on our economic, environmental and social performance. Learn more about our work on our Annual Reports page here.
Justice, Equity, Diversity*, Inclusion and Safety (JEDIS)
Justice, Equity, Diversity*, Inclusion and Safety (JEDIS) are more than just words for us. They are more than aspirations, they are the path to a greener, fairer, safer world. They are principles that guide us in everything we do including how we build our teams and cultivate leaders.
We believe that an equitable, diverse and inclusive Greenpeace is essential to delivering effective campaigns, sparking a billion acts of courage, and achieving our mission. We plan to become a leader in building and supporting a workforce that more accurately reflects the diversity of the global community Greenpeace serves as well as the values the organisation has.
We are always improving our knowledge on how to be more inclusive, accessible, and understand that this is necessary to allow everyone to thrive.
We aim to continuously foster awareness and promote cultural change through various learning and development opportunities around equity, diversity and inclusion. Our dedicated JEDIS team organises regular community calls, which offer a safe space for discussion and peer to peer knowledge sharing on related topics.
Our hope is to create an organisational culture where everyone feels included, engaged and safe at work.
*Diversity (includes, but is not limited to) age, gender, marital or civil partnership status, disability, race or ethnicity, religion or belief, socioeconomic status, pregnancy or maternity, or sexual orientation.
Integrity System
"Our mission to protect the planet must not blind us to the reality of the work we have to keep doing to build and maintain our own organisation as a safe space for creative, collaborative activism. There can be no peace without equity and no sustainability without peace." – Jennifer Morgan, Greenpeace International Executive Director.
As Greenpeace our success depends on building a movement of people with the courage and conviction to help build a better world. The strength of this movement as well as the integrity and reputation of Greenpeace depends on the ability of its people to uphold and promote the highest standards of ethical and professional conduct.
The responsibility for upholding this integrity is shared and upheld by each staff member, in each NRO, and every country that we operate in as they work with communities to promote a green and peaceful future for us all.
This means we must have a strong framework to ensure our commitment to creating a working environment where people are not exposed to harassment, abuse, or discrimination.
Read more about the Greenpeace Southeast Asia's Summary of Code of Conduct