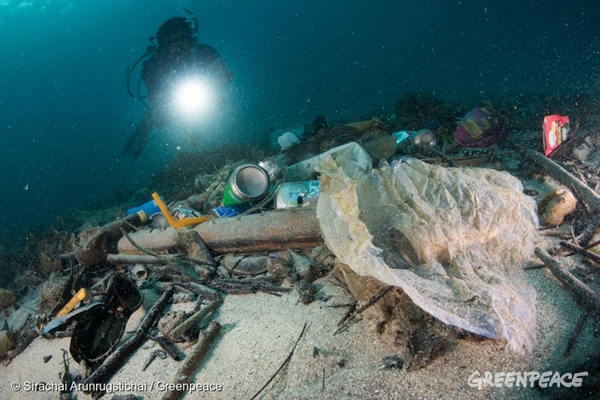 A report from Science Magazine in 2015 showed that Thailand is now among world's biggest contributors of ocean waste. A shocking eight million tons of plastic enters the ocean every year, with a few countries, including Thailand, responsible for 60% of the amount. This causes environmental damage on a global scale and poses a serious threat to wildlife. An increasing number of marine animals are found either entangled in plastic debris, or with plastic trash ingested in their stomachs. Our very own Department of Marine and Coastal Resources say that almost half of Thailand's ocean waste is plastic. This is not news, and despite concerns for the impact it has on the country's tourism, have we done enough to address the issue?The easiest solution is to the prevent the problem- by not creating waste in the first place. Another key factor is waste separation from the source. Both of these solutions require not only supervision from municipalities, but more importantly, cooperation from the public.
The most practical approach to this issue, one which the Thai government will have to consider, is the ban of single-use plastics. Not only will this lead to "extended producer responsibility"- where producers of products are held more accountable and given more responsibility for the treatment or disposal of their consumer products, but will enable consumers to use their rights to demand for more environmentally-friendly products.
Aside from the rules and regulations that the Thai government and people would have to embrace, the most crucial step in solving this plastic crisis is to change the industry mindset, as well as people's consumption patterns.
Thailand's plastic waste situation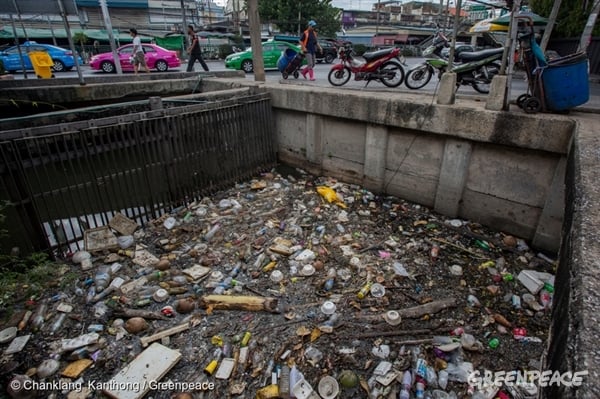 According to the Plastic Waste Management Plan 2017-2021, Thailand produced up to 2.33 million tons of plastic in 2015. Despite claims that around 1.57 million tons was reused by communities and industries, there still remains a substantial amount of waste that is disposed both correctly and incorrectly. This stands as no surprise, as over the past decade, plastic waste has increased by 12%, or about two million tons every year.
There are 2,490 waste management centers around the country and only 466 of them manage waste accordingly, using proper waste containment to prevent air and water contamination, as well as proper control over external factors such as preventing surface water from entering landfills. At least 200 rai of land is required for landfill management, costing up to 4,000-5,000 million baht per year just in Bangkok alone. In 2011, Thailand spent about 12,000 million baht annually to manage 15 million tons of garbage. Imagine how much 26 million tons would cost.
In 2015, Prime Minister Prayut Chan-Ocha has declared a waste management budget of 20,000 million baht. This included an annual budget of 3,000 million baht, with 373 million baht for waste management, 153 million baht for the construction of treatment plants, and 9 million baht towards promotion and broadcast for public involvement. This plan also called for a 220 baht service fee from each household.
While the drafted plan presents a number of obstacles that the government has pinpointed, it  completely lacks specific, measurable objectives that directly address plastic reduction. Concerns mentioned include the design and production of plastic products (unindicated plastic type, missing recycle sign, absence of plastic substitutes, etc.) and consumption patterns (single usage, lack of waste separation, lack of information on recycling, etc.), the problem all comes down to policies not being put to serious use. As long as no laws are strictly imposed upon plastic use, there is no doubt the problem will persist.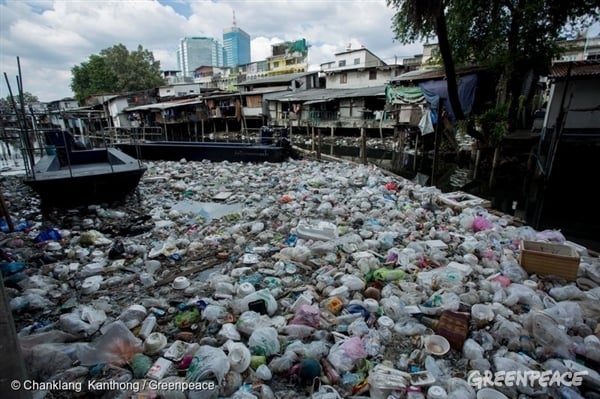 Thailand must take heed and act with urgency to tackle its plastic waste pollution. This year, the government has finally proposed a new waste management plan, consisting of the 20-Year Pollution Management Strategy, Pollution Management Plan 2017-2021, Master Plan on Waste Management 2016-2021, and Plastic Debris Management Plan.
The strategy  aims to develop plastic management tools, promoting and encourage eco-packaging design and substitutes for plastic, implement the 3Rs (Reuse, Reduce, Recycle), and promote education on the issue. Meanwhile, immediate actions include removing marine litters, developing plastic waste reduction methods, conducting research on the situation and impact of plastic debris in marine environment, and establishing a national database of marine debris. Over the next few years, we can expect to see whether the commitment that the Thai government has promised will prove true and effective.
If we don't take action on these environmental issues, they will continue to impact our daily lives,  whether consuming seafood that ingested plastics, to drinking contaminated water , to experiencing floods due to clogged drainage. If this doesn't make you think about the impact that all of us have on the issue, I don't know what will.
Meanwhile, a call raised by Greenpeace has already rounded up almost 60,000 people who have promised to engage in thoughtful consumption to tackle plastic waste pollution. Will you join us to reclaim our environment?
Nanticha Ocharoenchai is a Greenpeace Volunteer from Thailand.