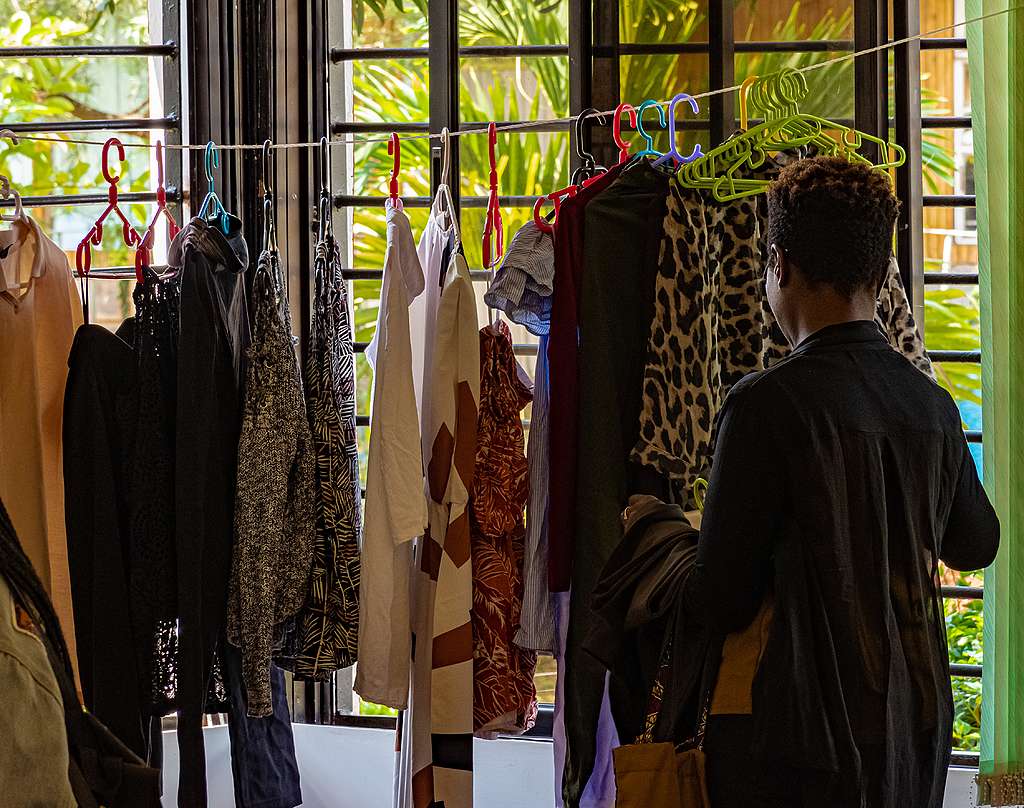 It's November! Hold on to your carts makers, because we're going loud on responsible consumerism. It's also that time of the month where everywhere you turn, Black Friday deals keep screaming at your face. So, what is Black Friday and why should we care? This is a popular American shopping day which traditionally marks the beginning of Christmas shopping that has progressively become very popular across the globe; including Kenya. It is characterized by huge discounts of huge sales which promotes overconsumption and generates huge volumes of waste.
MAKE SMTHNG is an international series of fun, hands-on events that celebrate creativity and use a positive message to challenge consumerism and its impact on the climate. It serves to counteract Black Friday, and we do this the last week of November. Planet-One Ubunifu Hub will be marking this year's festival from 22nd to 26th November; filled with fun and interactive activities all week long starting with a Twitter Storm and Twitter Space on Responsible Consumerism, and we'll wrap up the week with a hands on workshop and display- which we refer to as Ubunifu Day.
Sharing this maker space encourages and empowers consumers by teaching new skills or improving them. We learn how to upcycle used items, repair, mend, fix electronics and create innovative things by repurposing what we already have. Having an opportunity to make something that would otherwise end up as waste makes you have a conscious approach to consumerism and presents ways you can care for and repair what you have which helps to limit the impacts of over consumerism on our planet. When I was growing up, we would always mend our clothes when they were torn, or add buttons if any were missing or fell off. And the clothes we outgrew we would hand over to our aunties and so on.
Clothing production has doubled between 2000 and 2014 which means we are buying 60 percent more clothing, and we wear them for half as long. The problem with this is that we're not buying durability or quality; rather we are driven by an insatiable desire to consume more. Making clothes last also means caring for them by repairing, and swapping them when they don't fit anymore or donating them to initiatives that make use of used textiles like Africa Collect Textiles.
MAKE SMTNHG is a culture that reminds us of what it means to always carry conscious consumerism. It's so easy to get swept away by the attractive discounts and we ignore the monster that comes along with them; a never ending mountain of mostly single use waste.
How can you get involved?
DIY! Most of us practice Do-It-Yourself through growing your own food, making cleaning products, mending clothes, fixing electronics, building toys, and upcycling. The MAKE SMTHNG movement needs all of us to share our skills, knowledge and experiences with each other and discover and practice new ones!
Join the MAKE SMTHNG community! We love growing together because after all; we share one planet! We are an intentional community of people practicing zero waste living, slow fashion, making and repairing and so much more.
Join a MAKE SMTHNG WEEK event or organize your own! You can participate physically or show your support by engaging online and sharing these maker spaces and inspire responsible consumerism within your country and around the world.
Ditch single-use plastics and be part of the #reuserevolution! We are buying too much stuff that we throw away in a sec. Making mindful changes like carrying your own reusable bag when shopping and your own bottle of water are all small actions but which go a long way in creating change- and even inspiring a ripple effect.
Other responsible changes you can make include adopting a vegan or vegetarian lifestyle whenever you can by reducing your meat consumption
There is joy in making; art and craft helps reduce stress and anxiety. By taking time to be involved- away from consuming especially through social media; it gives us an opportunity to take a step back and reflect, and creates a sense of new found purpose. Making helps us relax and this creates a positive impact on our mental wellbeing.
Let's make change together! Come MAKE SMTHNG with us!
Chemitei Janet
Planet One Ubunifu Hub Community Trainer
Threading Change, Africa Regional Coordinator