This Friday, January 20th, Donald Trump will be sworn in as the 45th President of the United States, after a year when the politics of hate, fear and division blossomed around the world.
We at Greenpeace are rejecting the message that there is more that divides us than unites us. The small things each of us do every day to build green, peaceful and just communities — those billion acts of courage — tell a very different story. We are joining
allies
and supporters all around the world to send messages affirming our commitment to build solidarity
Let's make sure that that story wins out. Join us here
From all over the continent, we hope that voices will rise to support
#BridgesNotWalls
.
"Big agricultural companies such as Bayer, Monsanto, DuPont, Dow and Syngenta are already given too much power in East Africa to do what they wish with little regard for human rights or ecological laws. Now more than ever silence can mean complacency. We must speak out. We must take action, we must build #bridgesnotwalls." – 
Fredrick Njehu, Greenpeace Political Advisor, Food For Life Campaign, Kenya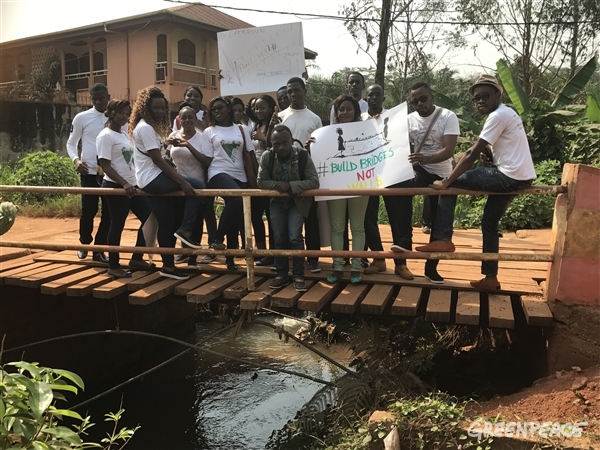 "As we engage in #Bridgesnotwalls to send a strong signal to US President elect Donald Trump, it's an opportunity to be reflective as Cameroonians. Our diversity is a strength to build the future and leave the world a better place." – Nchemty Metimi Ozongashu, Greenpeace Communications Officer, Forest Campaign, Cameroon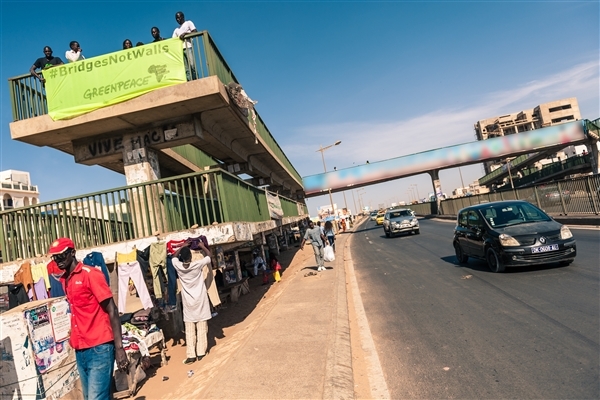 "#Bridgesnotwalls is about standing in solidarity with people all over the World who are already dealing with the devastating impacts of climate change and are rising up to resist the hateful, extremist ideologies of corporations and politicians that are polluting our democracies to drive their own agendas." – Penny-Jane Cooke, Greenpeace Senior Climate and Energy Campaign manager, South Africa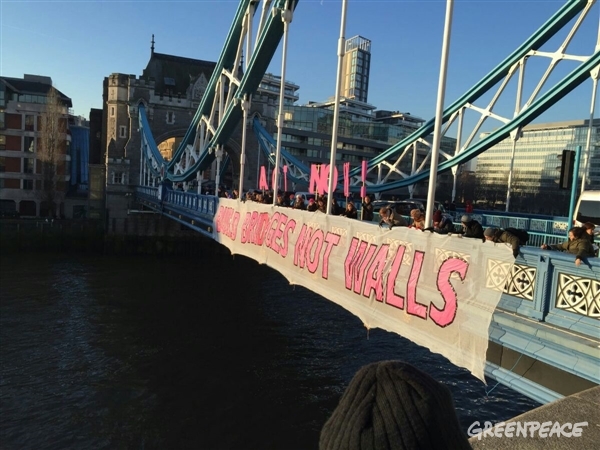 " The challenge lies in maintaining US policy towards the continent during the last three administrations with a consensus based on the idea that Africa offers attractive opportunities for US. It is time to remind the new administration that the oceans are only one indivisible ecosystem and need to be protected." – Ibrahima Cissé, Greenpeace Senior oceans campaign manager, Senegal
Build bridges now !
Greenpeace Africa was on the Nelson Mandela Bridge in Johannesburg, South Africa; local volunteers in Emana Yaounde, Cameroon and in Dakar, Senegal banded together on the 19th January 2017.  You can also get involved by sharing your picture on a bridge, on Greenwire and your social media pages with the #bridgesnotwalls and tag your location. You can also donate a tweet by joining the international Thunderclap.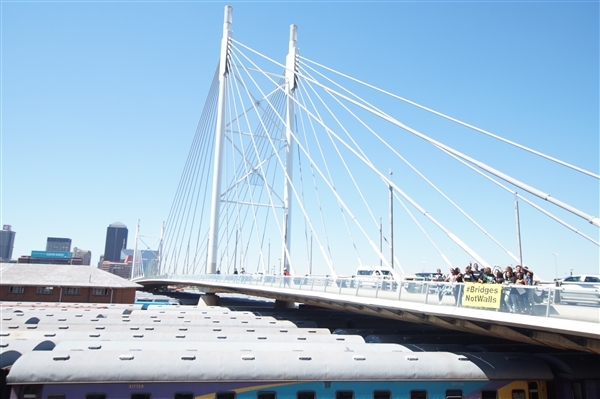 Let's build a green, peaceful and just future – together.