Palangkaraya, Indonesia— Greenpeace together with CIMTROP and SOB today took bold direct action showing the way towards a future grounded in rainforest and peatland restoration, tackling the causes of this year's disastrous fires, which for a period made Indonesia the world's biggest daily greenhouse gas emitter. [1]
Greenpeace activists are working side by side with residents, volunteers and local organisations Save our Borneo and the Center for International Cooperation in Sustainable Management of Tropical Peatland (CIMTROP) of Palangkaraya University to begin construction of one of the largest ever community dams to restore peatland.  The dam will close a peatland drainage canal in Central Kalimantan, [2] the epicentre of last month's forest fires disaster zone.
Greenpeace Indonesia forest campaigner Rusmadya Maharuddin said:
"By taking up tools to build this dam, we are setting an example based on the instruction to protect peatlands issued by President Joko Widodo ahead of next week's climate change talks. Damming this canal will restore natural peatland water levels. Forest and peatland destruction, mainly for plantations, is both a major cause of forest fires and the source of Indonesia's largest contribution to climate change.
"We need to see President Jokowi make good on his promise to issue a regulation requiring companies to dam canals and permanently protect peatlands. He must codify zero deforestation in law, by strengthening the existing moratorium on forest and peatland development to include secondary forests and forests inside existing concessions."
Save our Borneo's Nordin said:
"Peatland restoration must begin now before next year's fires come again – we are here to show how urgently everyone must act. Today's action marks exactly a year since President Jokowi dammed a canal draining a peat island at Sungai Tohor off the coast of Sumatra. That area was largely spared this year's devastating fires. However because the move was not backed up with binding regulations, the president's example was largely ignored."
Despite the Indonesian government's signature of last year's New York Declaration on Forests, and a slew of corporate forest protection policies over the past several years, a new Greenpeace report [3] shows the plantation industry continues to drive the fire crisis through forest and peatland destruction. Indonesia's deforestation rate is still rising, clearing for palm oil being the main driver, while worldwide deforestation is responsible for about a sixth of greenhouse gas emissions.
Prof. Suwido H. Limin from CIMTROP at the University of Palangkaraya said:
"Blocking this canal is our way of realising the instructions by President Joko Widodo, [4] which reflect what has been urged since 1998 by CIMTROP and international peatland experts. Degraded peatland is a priority for restoration, by returning water levels and planting with local species which do not require dry soils, so that peat does not need to be drained, removing the risk of fires."
Rusmadya added:
"This community action is just a first step to end the annual forest fires. We are calling on the plantation sector – and the global companies it supplies – to work together to ban trade with any company that continues to drain peatlands and destroy forests."
Notes to the editor:
[1] photos available here: http://photo.greenpeace.org/shoot/27MZIFJ6BRI94
[2] The damming is of a canal situated on one of Central Kalimantan largest peat domes. The Sebangau Peat Landscape lies between Sebangau River and Kahayan River. It is near Paduran Sebangau Village, Sebangau Sub District, Pulang Pisau District, Central Kalimantan Province, Indonesia
[3] The report is available here: http://www.greenpeace.org/international/en/publications/Campaign-reports/Forests-Reports/Under-Fire/
[4] Govt regulation No. 71/2014 On Peatland Protection and Management, and Ministry of Environment and Forestry circular No. S.661/Menlhk-Setjen/Rokum/2015 5 November 2015, re:  Instructions on Peatland Management.

Media contacts:
Rusmadya Maharuddin, Greenpeace Indonesia Forests Campaigner, mob: +6281365422373 email: [email protected]
Sol Gosetti, International Communications Coordinator, Indonesia Forest Campaign, E: [email protected], M: +447380845754
Prof. DR. Suwido H. Limin, CIMTROP. Mob: 0811521481, 081346801133, Landline: +62-536-3236880
Nordin, Save Our Borneo, Telp : 0536 3245196, mob 0813-527-527-75 : [email protected]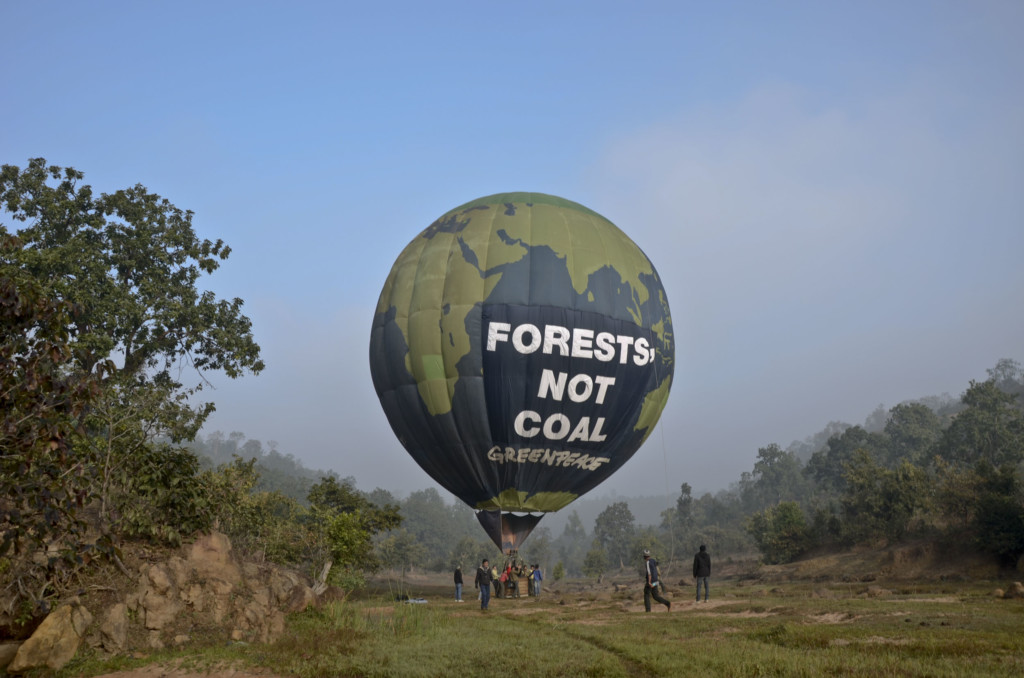 Save Forests
Indonesia's irreplaceable rainforests and carbon-rich peatlands are now being destroyed, join the fight to protect our forests!
Get Involved