To develop and implement campaign work through projects that align with short and long term goals for Urban and Energy Transition campaigns

As part of the Energy Transition work in Greenpeace Thailand, you will drive national energy transition initiatives through specific projects in Thailand. You will be the source of expertise on energy transition, contributing to projects to realize campaign goals and drive audience engagement.
This position is based in Bangkok on an initial 1-year contract with a possibility of extension.

Application deadline is on Thursday, April 15, 2021.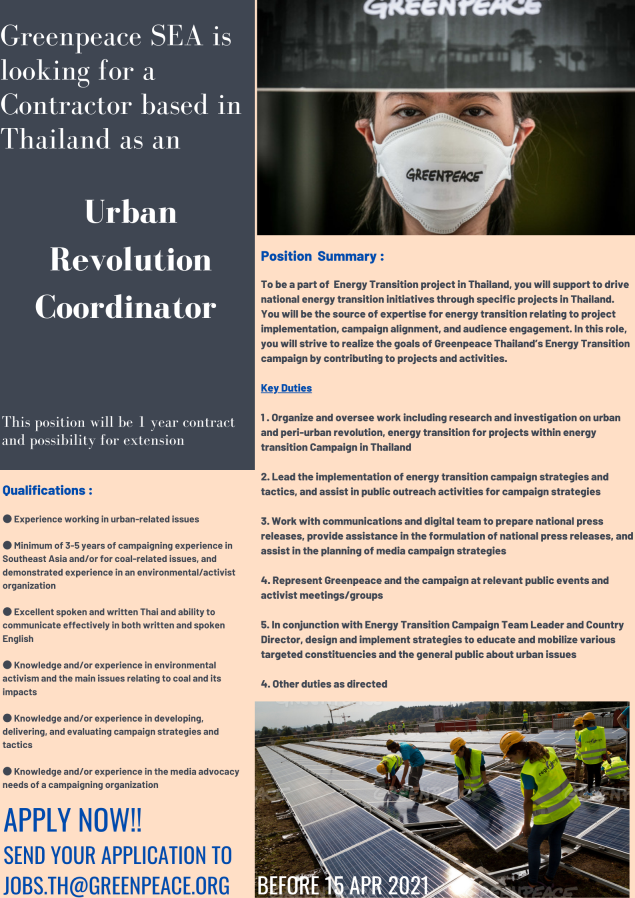 To apply:
Read the Recruitment Pack
Download the Application Form
Interested candidates are invited to write a Letter of Introduction explaining why you are qualified for the position and why you want to work for Greenpeace. Fill-up the attached Application Form and email to [email protected] no later than Thursday, April 15, 2021.