In 2019 we witnessed the power of people to make change in the face of the climate emergency that continues to threaten Southeast Asia's communities and biodiversity.
We welcomed a world-first in climate litigation and the fight for climate justice in the Philippines, where Greenpeace stands shoulder to shoulder with local communities.
We took great hope from the thousands of young people who marched on the streets across this region to demand climate action from their leaders.
We remain as committed as ever to delivering faster and deeper change, to live our principles and to achieve our goals of justice, equity and peace for people and the planet.
We are proud to report on the progress in our work in the region in 2019 undertaken by this community of dedicated individuals.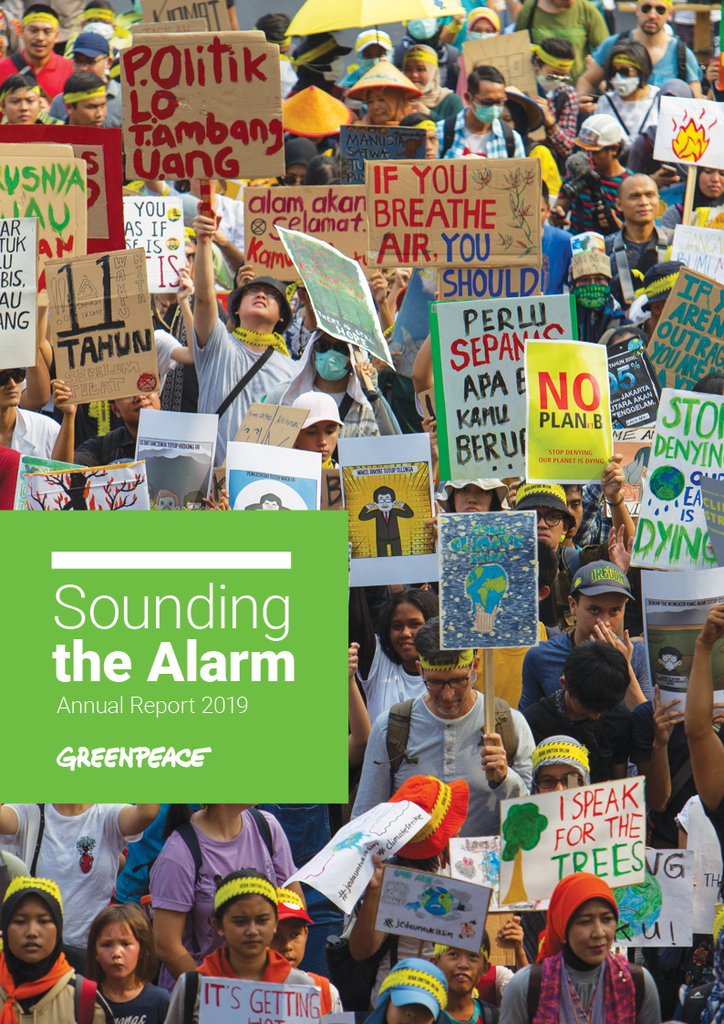 Read GPSEA 2019 Annual report HERE