Indonesia's irreplaceable rainforests and carbon-rich peatlands are now being destroyed, join the fight to protect our forests!
Get Involved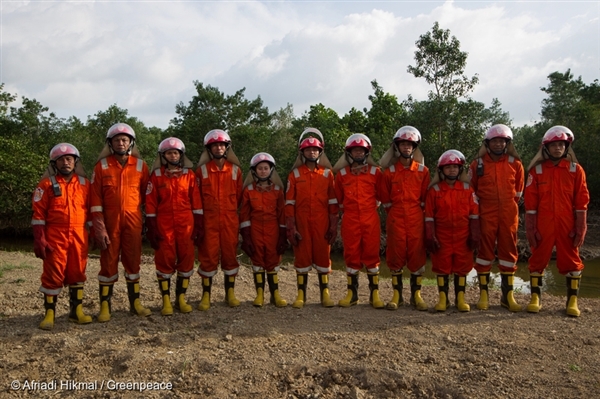 I've recently journeyed to Ketapang, in West Kalimantan, Indonesia to see the Greenpeace Tim Cegah Api (TCA), or the Forest Fire Prevention Team, in action. Why? Because I wanted to see how forest fires happen and how it can be prevented. I also wanted to meet the individuals and groups putting their lives at risk to save Southeast Asia's fragile forests and the wildlife that inhabit it.
This special team is composed of 7 males and 4 females- very much your everyday folk but with a strong desire to save the forests they also call home. I stayed with the ladies and got to know all of them during my 8-day trip.
Rocking orange jumpsuits, Ratih, Sola, Jane, and Lara are all fearless females with big big hearts. They volunteered their time, sweat, blood, and tears to be a part of Greenpeace Tim Cegah Api (TCA).
Their bravery is enviable. For a little over a week, we bonded with a desire to put a stop to the environmental devastation caused by the burning of peatlands and plantations.
All of them went through an intensive one-week training with the trainers from Greenpeace and local fire fighters. They took on heavy tasks just like the other team members and learned invaluable skills that they can pass on to their respective local groups, to equip communities and protect friends and family.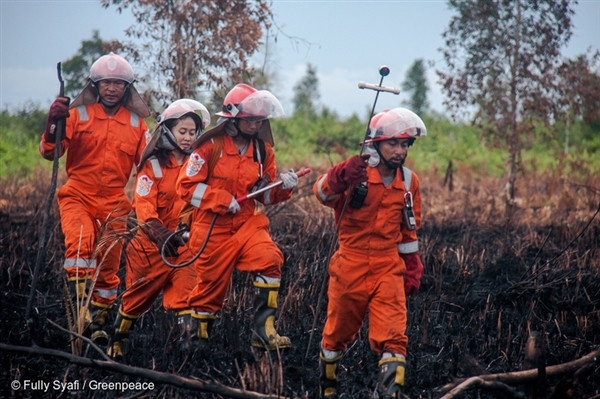 Sola Gratia Sihaloho is a bubbly 20 year-old. Mature beyond her years, she lived through hell that was the 2015 haze. The experience made her want to volunteer and join this year's Tim Cegah Api. Sola comes from a big family and she has a strong instinct to protect her loved ones, especially her younger siblings from the health hazards of haze. I could relate to her in that way as I have a younger sister. Never underestimate the power of sibling love.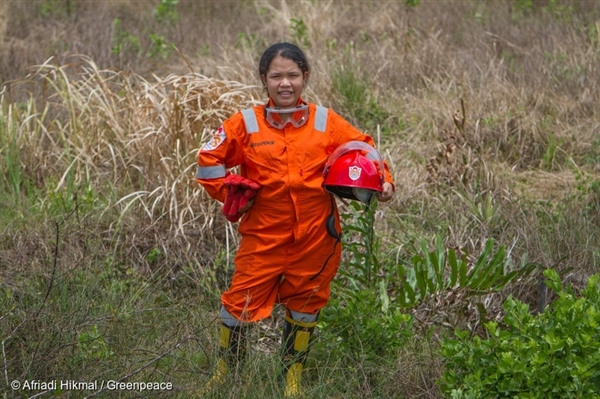 Jane Yolanda, 19 years old, is someone who feels deeply for those around her. She's fighting the fires to prevent the same catastrophic conditions of 2015 to happen again. Jane never thought that someone could die from the haze, but it happened to a friend who died in 2015 from upper respiratory tract infection. This led her to join Tim Cegah Api to prevent more people from dying, especially her parents who are highly at risk. Unlike most teens at her age, Jane wants to keep on living in Ketapang despite the worsening conditions, to help her hometown. I can't say for sure if I would do the same thing.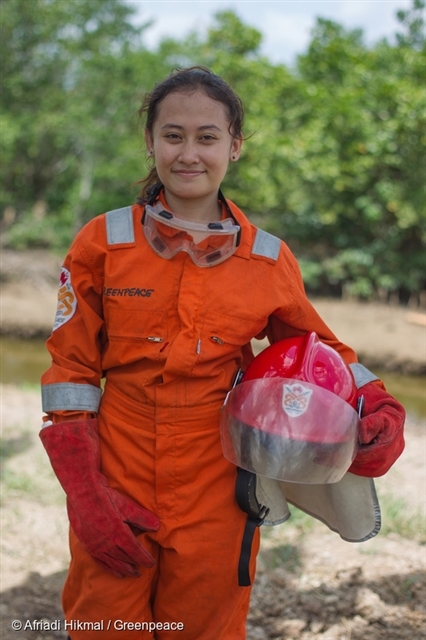 Margareta Ratih is a 22 years old university student, studying Information Technology. She's the latest addition to the group, after finding out about Greenpeace and Tim Cegah Api activities from Nilus Kasmi, one of Grenpeace TCA senior members. Like the others, she's been living in the frontlines and is directly affected by the fire and haze. But Margareta used to put out fires even before she joined Tim Cegah Api, using traditional method which proved to be slow and ineffective to suppress fires and also ignores the importance of fire prevention to protect forests and peatlands. With her new knowledge, she's properly equipped and now ready to face the fires. One of her biggest challenges is carrying the weight of the equipment, especially the boots. However, she knows very well the importance of the gears especially since they protect the team when they're out there in the elements.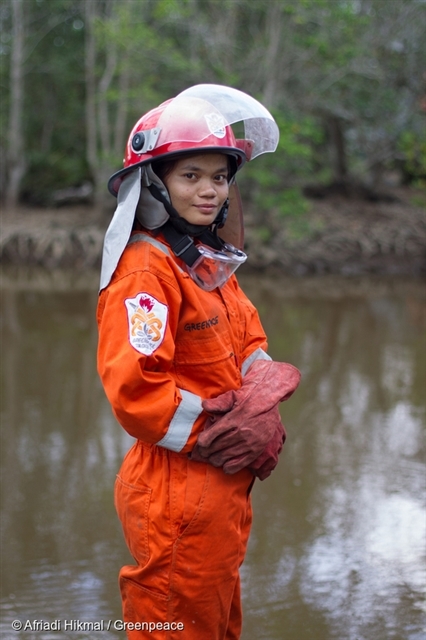 Larasati Wido Mathovanie, 25 years old, has been a part of Tim Cegah Api longer than the rest of the girls. She loves travelling all over and wishes to see the natural beauty of Indonesia preserved instead of being eroded year by year. Larasati hails from Riau, Sumatera and has come a long way to help the people of Ketapang. In 2015 and 2016, Tim Cegah Api was in Riau, putting out the fires there. Lara sustained injuries and was in a lot of pain but despite that, was determined to continue with the grueling task of fighting fires.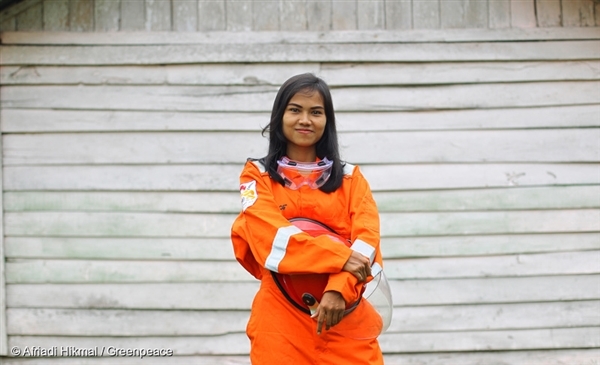 Living with them, sleeping in the same room, they made me feel like I'm family. I could only admire their bravery and the sacrifice they've done to ensure a better future for their families and communities. These girls are so inspiring, they make you want to be better and do more for people and the environment. Let's continue to support them and Tim Cegah Api in their brave endeavors. Don't you think we need more of them in this world? Don't you want to be just like them?
Nur Sakeenah Binti Omar is an active volunteer for Greenpeace Malaysia.
---