The best time to be part of a movement and take action is right now! Have a look at how our supporters and staff members have done and continue to do just that! The future is bright when you use #YourPower wisely.
---
Paul Ngugi, Director of People and Culture for Greenpeace Africa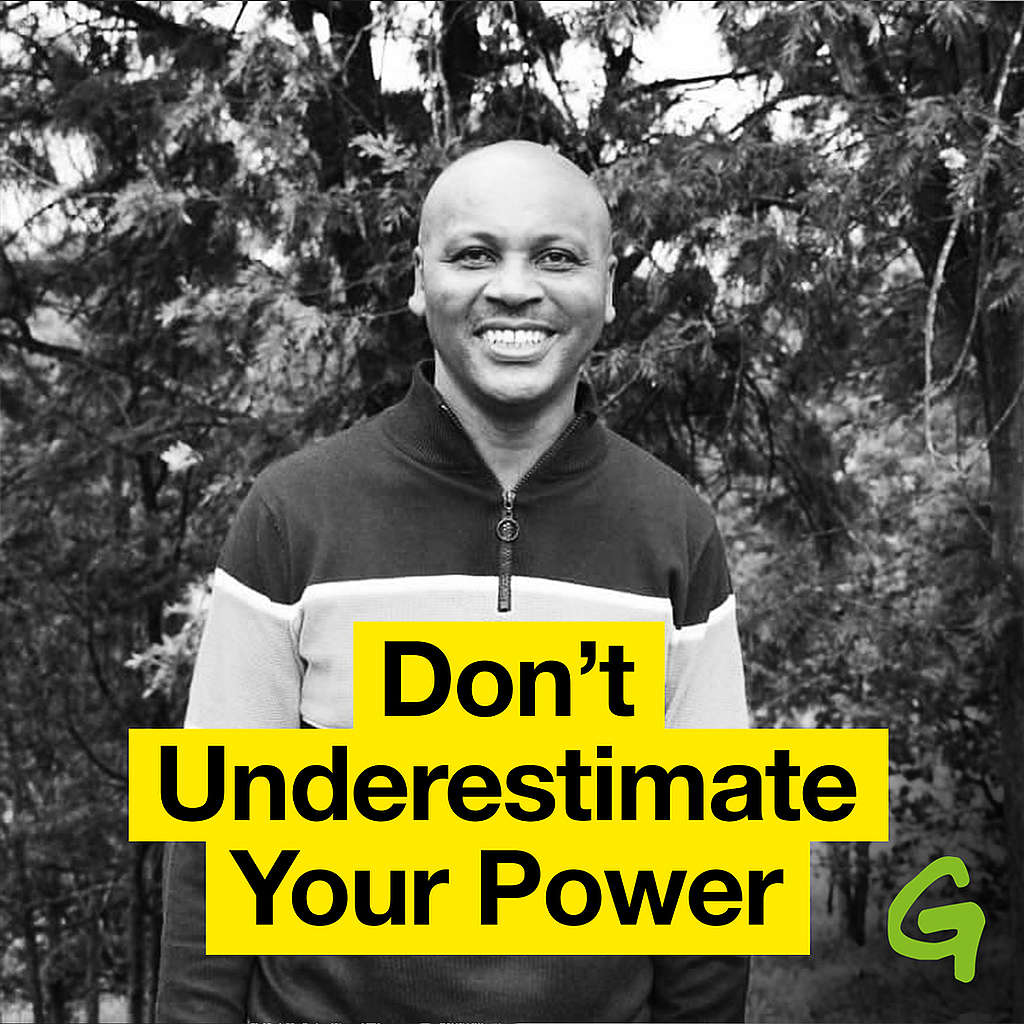 Greenpeace Africa holds a powerful space in my heart. I joined an organisation that makes a difference in the world. An organisation that has courageously fought against environment injustices and advocates for protection of the environment on every platform. I have signed petitions against harm to our planet. This includes a string of victories; the recent big win against Shell in South Africa, the fight against harmful chemical pesticides and commitment to end the plastics pollution crisis.
Greenpeace Africa's spirit influenced me to mobilise my own community by volunteering in a greening Oloitokitok initiative in Kenya to protect their environment by starting tree nurseries and planting trees
Don't underestimate your power. We can and we will change the world. That is the authentic power and inspiration of Greenpeace Africa
---
Philippe Ahodekon, Mobilisation Officer for Greenpeace Africa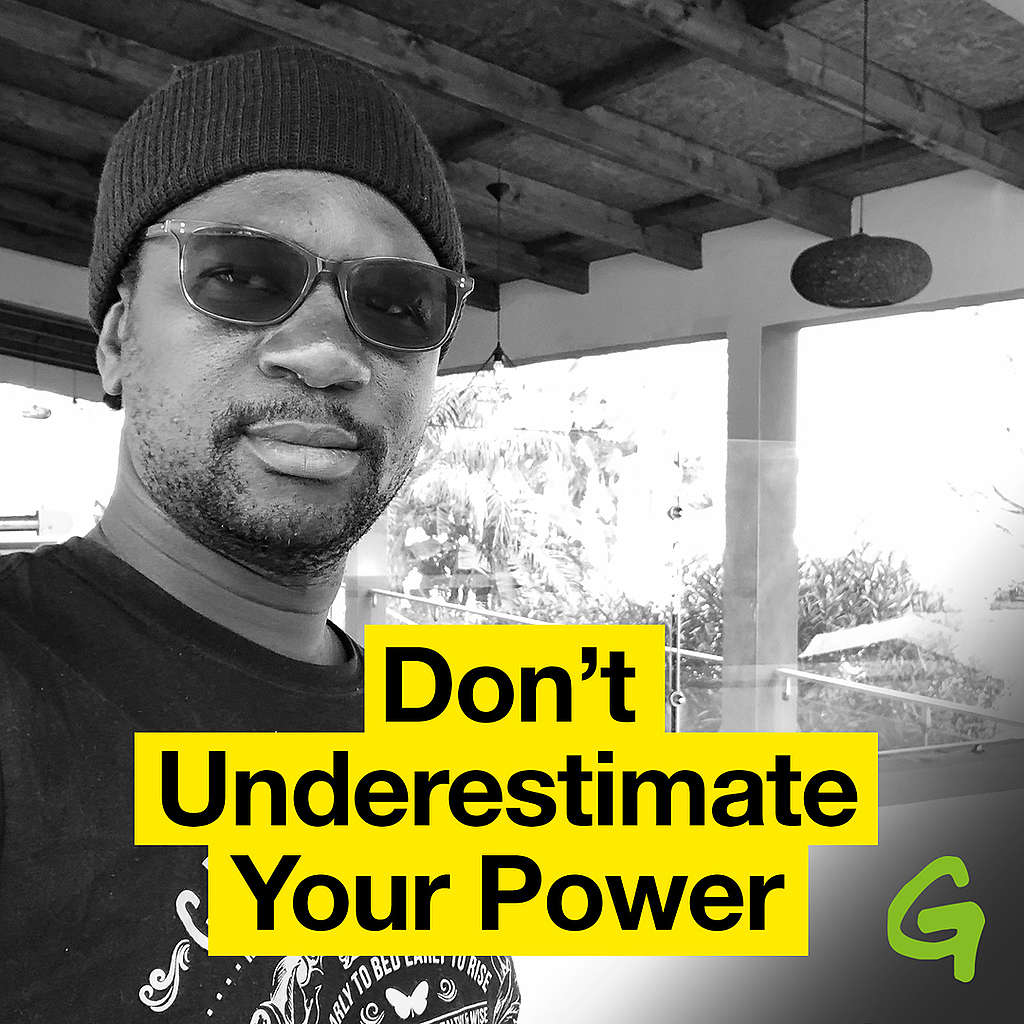 One of the great ideas was to celebrate World Ocean Day by taking inspiration from the actuality of the moment: the wearing of masks…red masks moreover! For the occasion, 10,000 masks were made with a clear message: "No to illegal fishing licences".
While all the fishing communities, women processors, retired fishermen, active fishermen and trades evolving around fishing joined the national movement to say No and No to the 52 fishing licences requested by the Chinese and Turkish fleet. The next day, in the media, we received news from the Senegalese authorities: "The State is closing its waters to foreign boats".
This news is timely and gives all the actors already active in the field one more reason to transform their cry of distress into a cry of joy in the immediate future and with a remarkable identity. "Victory, victory" could be heard here and there in the fishing docks… A reason to dance and to greet the decision of the authorities who listened to the call of 10.000 red masks.
---
Bantu Kgaje, Multimedia Designer for Greenpeace Africa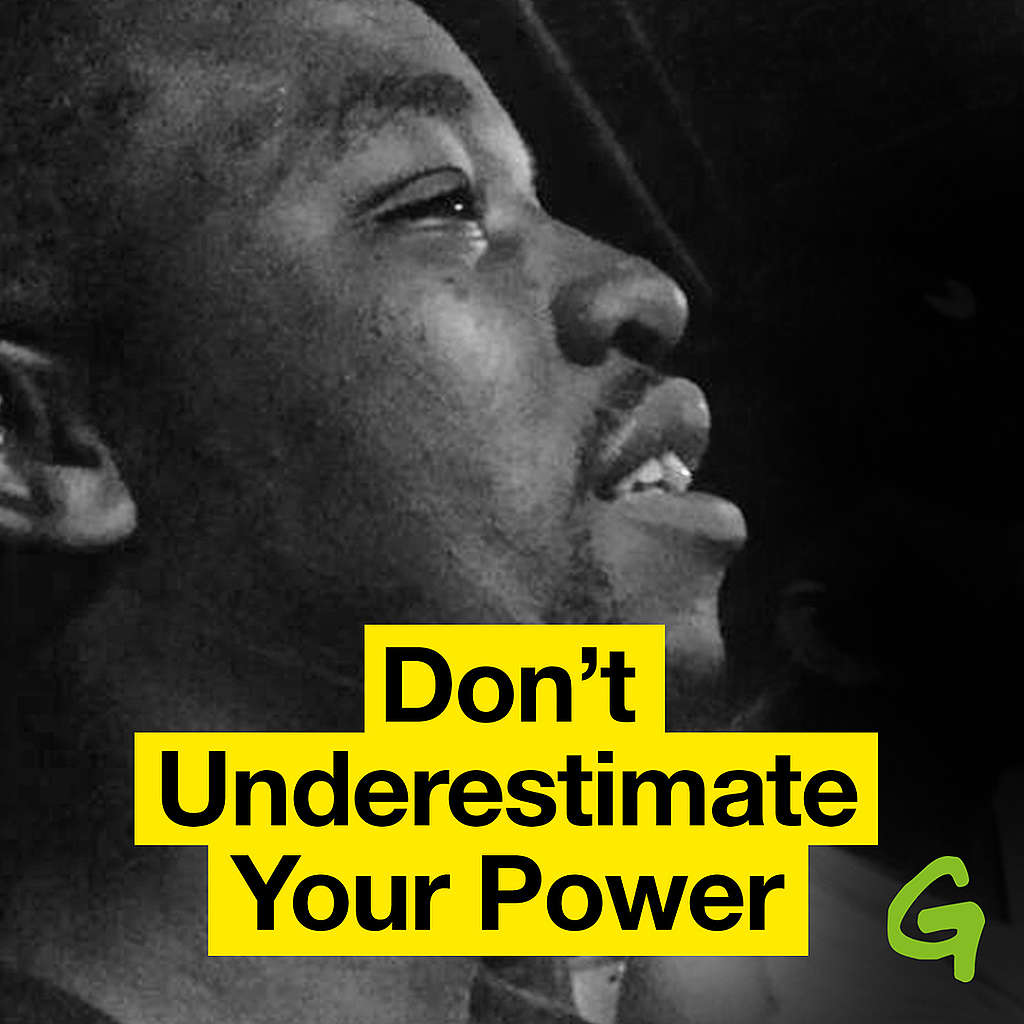 I remember the first interview I shot for Greenpeace; it was with people who live in Lephalale near the Eskom power station, whose health was affected by the extreme pollution from the coal burning on the station's site. For months we had been campaigning to get clean air and now I could put a face to the people we are campaigning for. What we do is real and it matters to the people in affected areas.
Do not underestimate your power, one person standing up to injustice can change a whole community
---
Amrita Ranjit, Social Media Content Editor for Greenpeace Africa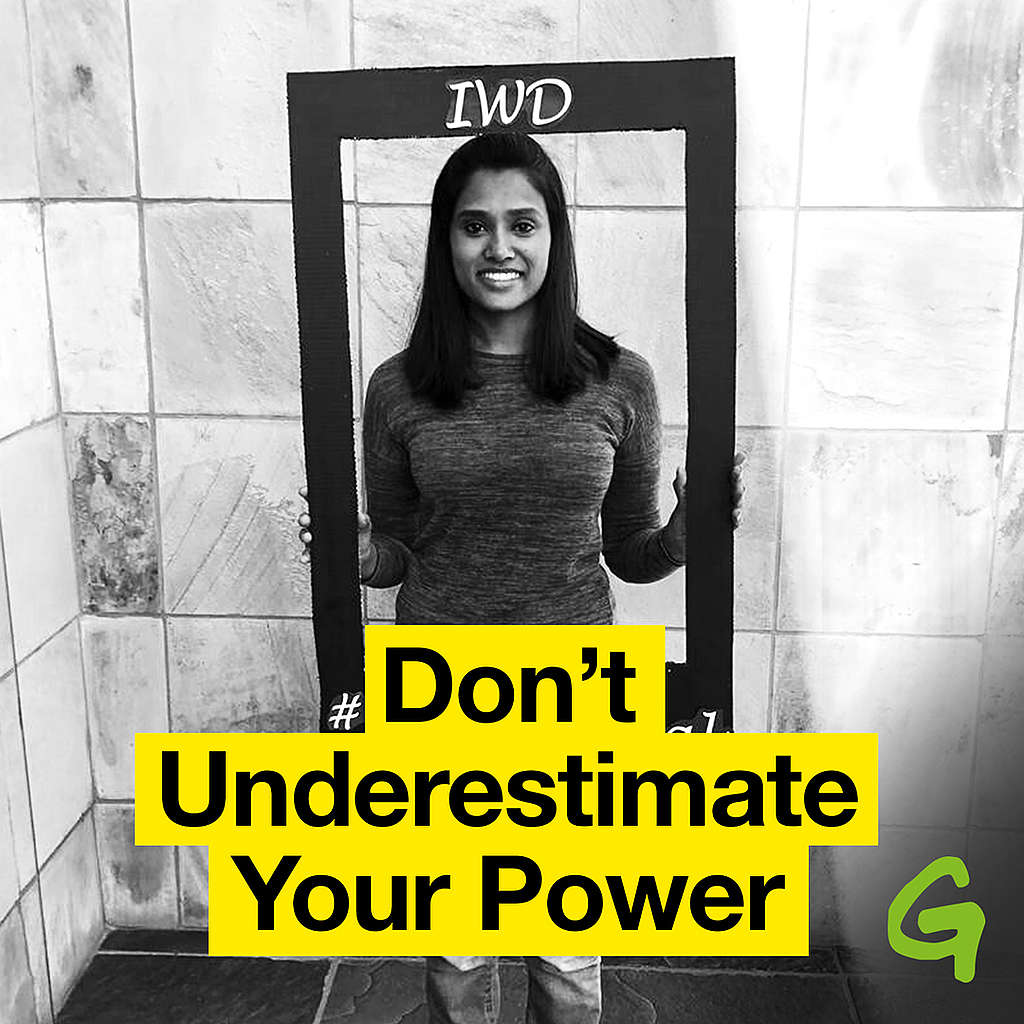 One of my first actions as a Greenpeace volunteer was one against the air pollution crisis within South Africa. We peacefully and silently protested against the use of fossil fuels and for a #JustTransition within South Africa to #RenewableEnergy. What an exhilarating feeling to be a part of a movement of people who truly care!
As a biology teacher, my mother made us aware of our carbon footprint at an early age and both my parents were nature lovers – so caring for Mother Earth and her resources came naturally to me and growing up we always implemented the refuse, reduce, reuse, repurpose methodology. It was however very difficult for me to connect with people in this area and it wasn't until I joined Greenpeace, initially as a volunteer and now an employee, that I realised how much people truly care and are making a difference in the world! Not for their selfish interests, but for the wellbeing of you, me and future generations! We all have a common cause and reason to keep pushing forward. People from all walks of life have come together and continue to raise their voices against social and environmental injustices. Imagine if 7.9 billion people unite against the atrocities of our world!
All it takes is one individual at a time. Don't underestimate #YourPower!
---
Kaossara Sani, Community manager for Greenpeace Africa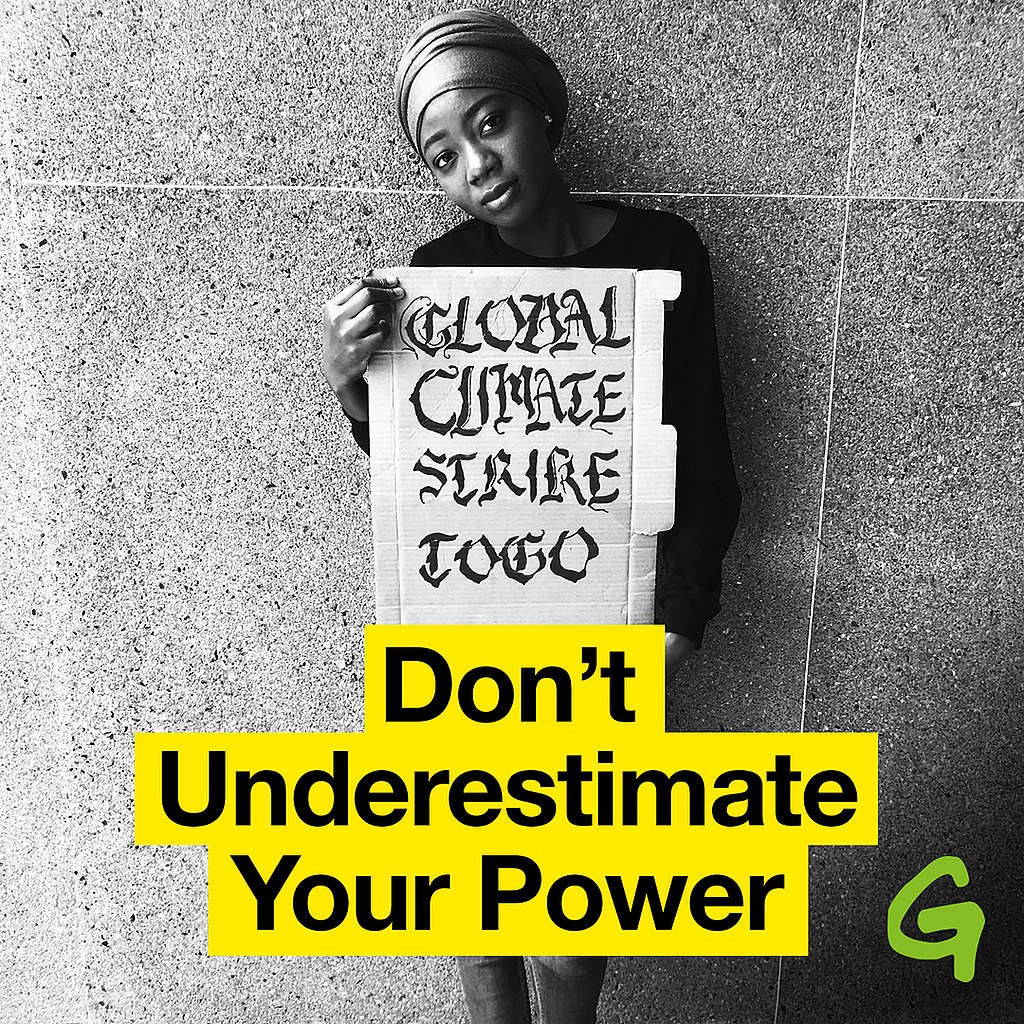 Being aware that the ruling class will not take action on climate change and stop their addiction to fossil fuels is a fact that hurts and makes it harder to fight for a better and green world for all. But the amazing fact is that every person impacted to change and challenge the ecological and climate breakdown is a victory; we may not see our impact but we are winning everyday we are reaching more people. My victory is in every person, my fight for climate justice is impacting every day.
---
Claire Nasike, Food Campaigner for Greenpeace Africa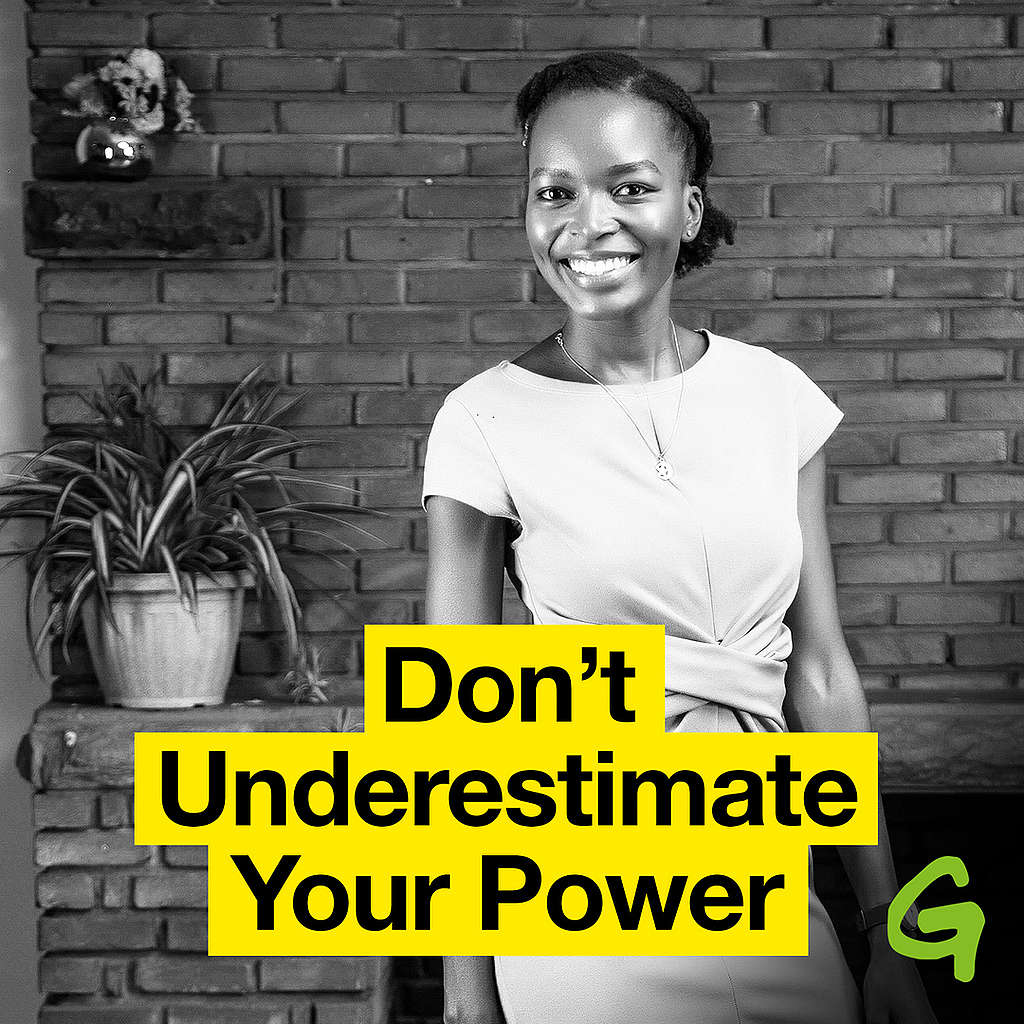 Campaigning against the use of toxic pesticides in Kenya, has been nerve-racking because of the involvement of big multinational corporations. However, the involvement of the public through collection of petition signatures to Hon. Shollei proved that the voice of the people is key in important decisions made by the government.
What's more heart warming was witnessing more people create their own petitions to support the withdrawal of these toxic pesticides. A great representation of bringing change through our collective effort.
---
Omondi Bill, Greenpeace Africa Activist, based in Nairobi Kenya.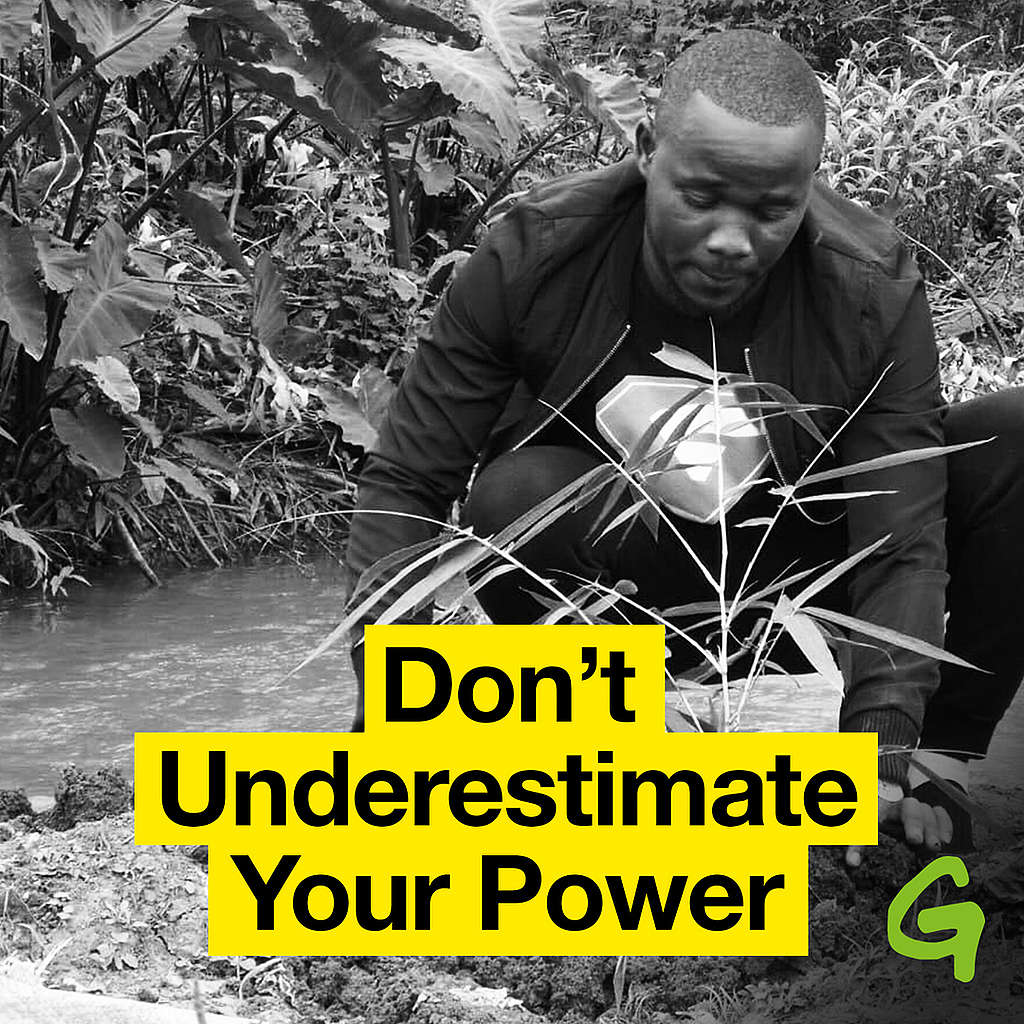 As an environmental and climate justice activist, one of my greatest victories with Greenpeace Africa was taking part in the restoration of the Gatharaine River.
Actively fighting against encroachment of the land bordering the river, advocating against plastic pollution, taking part in clean up activities, planting bamboo seedlings along the river banks and signing of petitions against illegal activities along the river banks to the eventual reclamation and registration of River Gatharaine under *Water Resource Users Association* (WRUA). Greenpeace Africa has taught me the importance of nonviolent direct action and boosted my knowledge on ecological restoration.
Witnessing the transformation of Gatharaine River from a polluted, crime infested space to a beautiful recreational and conservational park is the most fulfilling achievement I truly appreciate as a Greenpeace Africa activist.
---
Lucy Mofokeng, Community Manager for Greenpeace Africa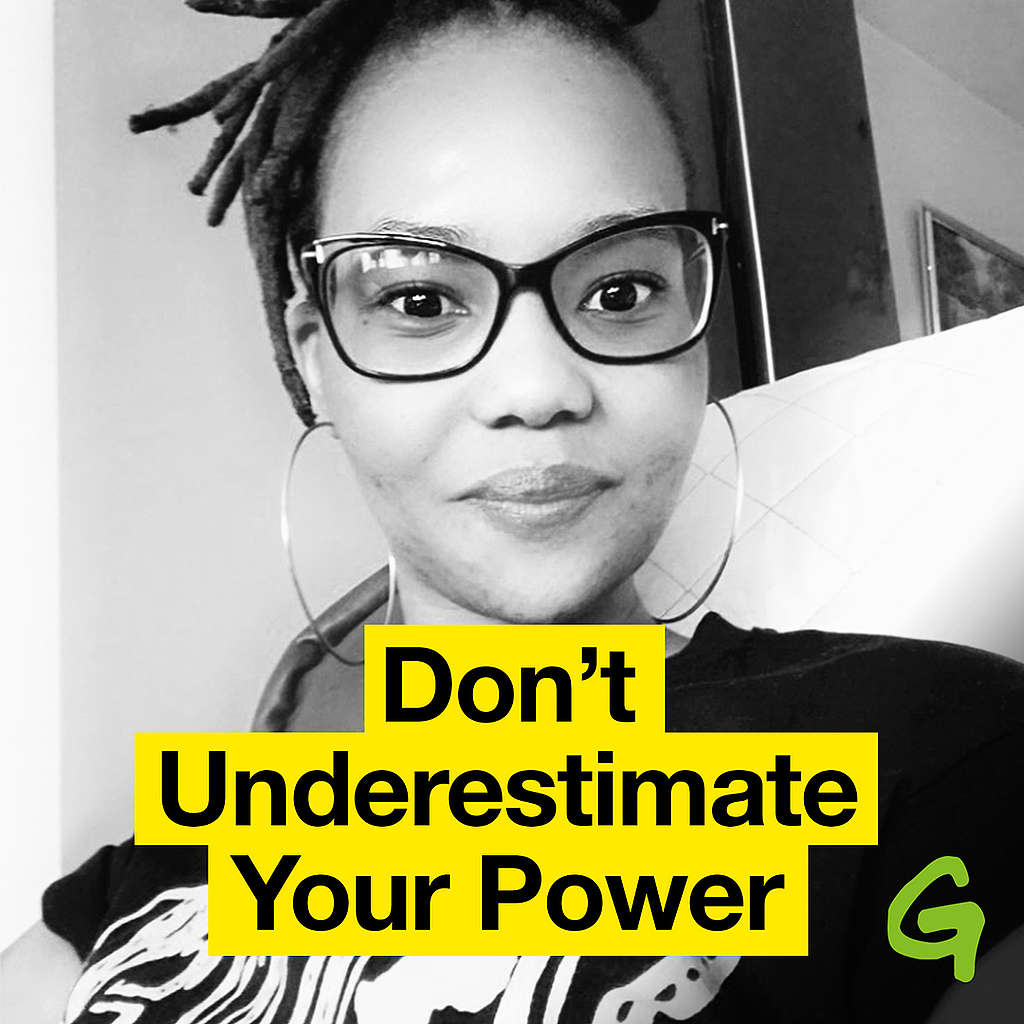 My ancestors believed in a divine connection between all living things under the sun. This was embodied in me from an early age to take care of the environment to take care of me. The Shell victory through working together as one with my fellow South Africans demonstrated the true spirit of Ubuntu and unity. We have picked up from where our ancestors left, protecting our fragile environment for the next generation to enjoy and to have a healthy and safe planet to live on.
---
Kahaso Dena, Communications and Story Manager for Greenpeace Africa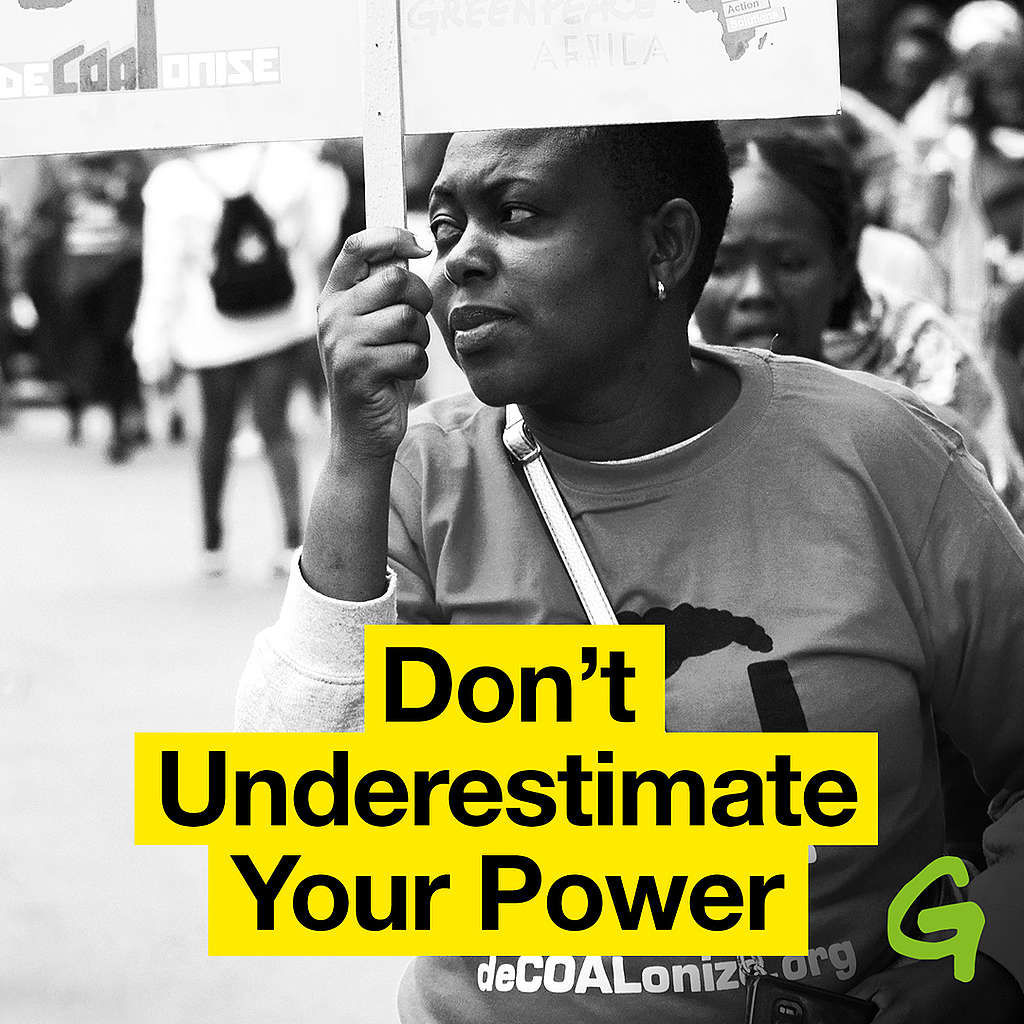 The cancellation of the Lamu Coal plant licence is a beacon of hope to the people of Lamu and Kenya as a whole. Although the battle has not been won yet; these are positive steps towards Kenyans achieving a cleaner energy future. We cannot sit back and allow a few greedy individuals to pollute our environment and health.
---
Tiara Sookdeo, Greenpeace Africa Volunteer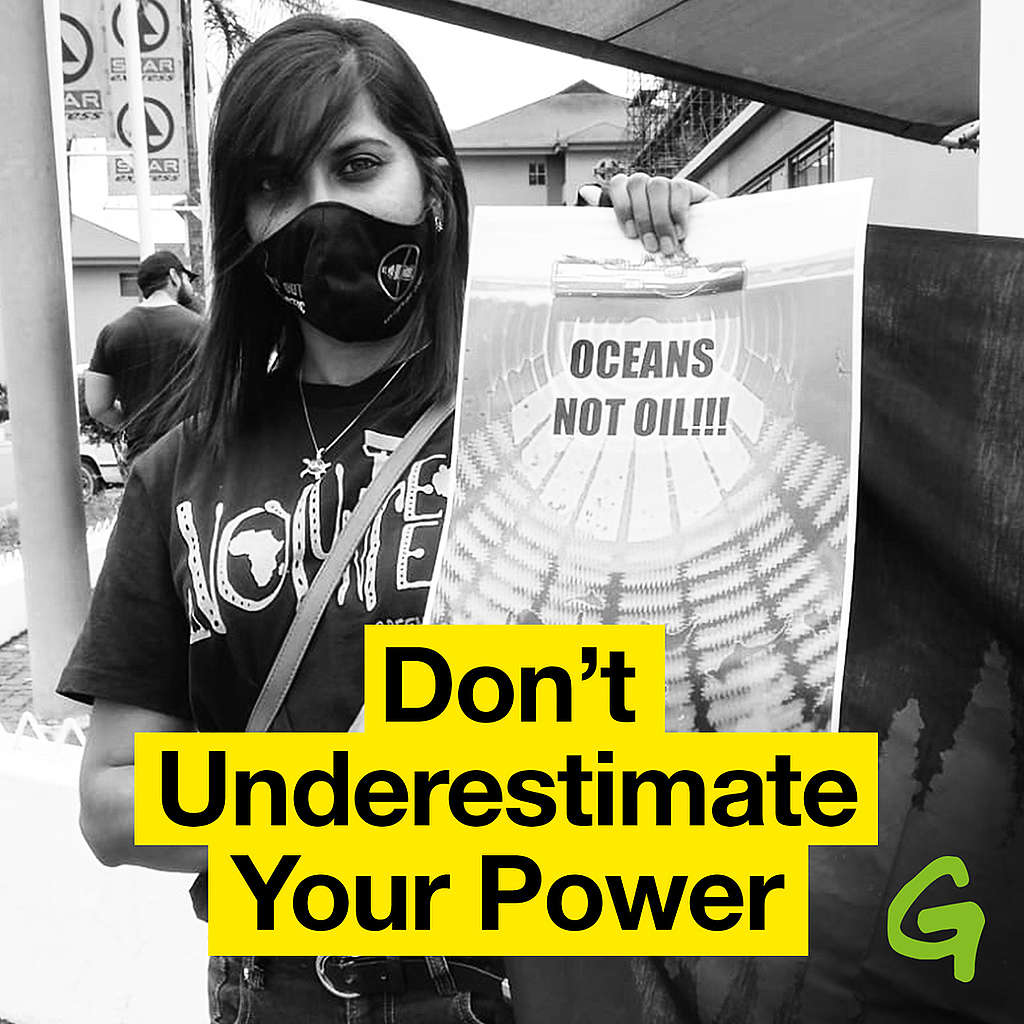 The ocean has always been close to my heart. The win against Shell – to immediately cease its seismic blasting along SA's Wild Coast, has been truly remarkable! This was my very first win with Greenpeace Africa and I am so stoked to have been part of such an amazing cause.
This victory has impacted my life on so many levels. I am more determined and driven to continue fighting to protect this beautiful planet. I have always wanted to be a part of something bigger than myself and I am forever grateful for the opportunity that Greenpeace Africa has given me, and I know there will be many more victories like this!!!
Thank you for being here with us for the long haul! Our work sometimes takes months, and even years to achieve. Your valued and continued support is what has helped us get to where we are!! We are guided by our values of ubuntu and courage and together with #YourPower we can create yet another great decade of victories!