Coal Kills
Since 2017, Greenpeace Africa has taken on Eskom and Sasol, through varied campaigns, to highlight South Africa's coal addiction. We have petitioned, marched, lobbied and even staged non-violent protests against Eskom, Sasol, the Department of Mineral Resources and Energy (DMRE) and the Department of Forestry, Fisheries, and the Environment (DFFE) to demand a transition to renewable energy.
With partner organisations, Greenpeace Africa reached out to affected communities to educate and mobilise support and to highlight the toxic impacts of coal on people and the environment. Communities situated closer to power stations operated by Eskom and operations by Sasol are directly affected in more ways than any other communities elsewhere in South Africa.
Reports released by Greenpeace in 2018, 2019 and 2020 were meant exactly to prove the point that our air quality is compromised and is in need of stronger regulations, and stricter enforcement of those standards.
We have counted our many victories along the way: our collective pressure on the government via the relevant and responsible departments is producing results: for example, the DFFE taking Eskom to task for failures to act on air quality standards.
Improved Global Air Quality Standards
Through collaborative efforts with our global colleagues in the air quality campaign, we saw the World Health Organisation, after 16 years, review and come up with more stringent air quality guidelines. A science-based approach continues to guide improvements towards better air quality policies and regulations that countries like South Africa can and should follow to make life better for people.
National Air Quality Officer Finally Makes Sense
On 30 October 2021, the National Air Quality Officer (of the DFFE) sensibly came to the conclusion that "the minimum emissions standards were first published in 2010 and Eskom has made minimal effort to comply with the standards". This statement marked a definitive outcome of all the hard work that Greenpeace Africa put in pressuring DFFE to uphold regulations and laws to improve South Africa's air quality standards.
Had we not kept up the pressure on the government, our story would be told differently. Thanks to your support and acts of courage, we continue to make progress in holding the likes of Eskom, Sasol, and the government accountable. This means that our cause is righteous and just in protecting our people and the environment.
The Air We Breathe
Greenpeace Africa has come to learn that there is no easy path to victory. However, through persistence, proper planning and the application of various strategies and tools, we continue to make headway.
As a solutions-based organisation, our approaches are steeped in research and scientific evidence; partnerships and coalitions help us to be stronger together; we have learned how to carry the word wide and far on social media; we have marched with partners and supporters to make sure that every voice is heard; through opinion pieces and blogs, we reached out to the media to amplify our cause; we launched petitions to rally people and supporters behind a campaign; and, we have used the power of advocacy and lobbying to sway positive change.
Through our campaign work on air quality, we have stood up to the two biggest polluters in the country – Eskom and Sasol – by carrying out daring and impactful campaigns and showing that the air we breathe is more valuable than any executive's profits.
Sources / Resources / Pictures
Articles
Greenpeace activists block the entrance of Eskom's Megawatt Park headquarters (Johannesburg, Gauteng).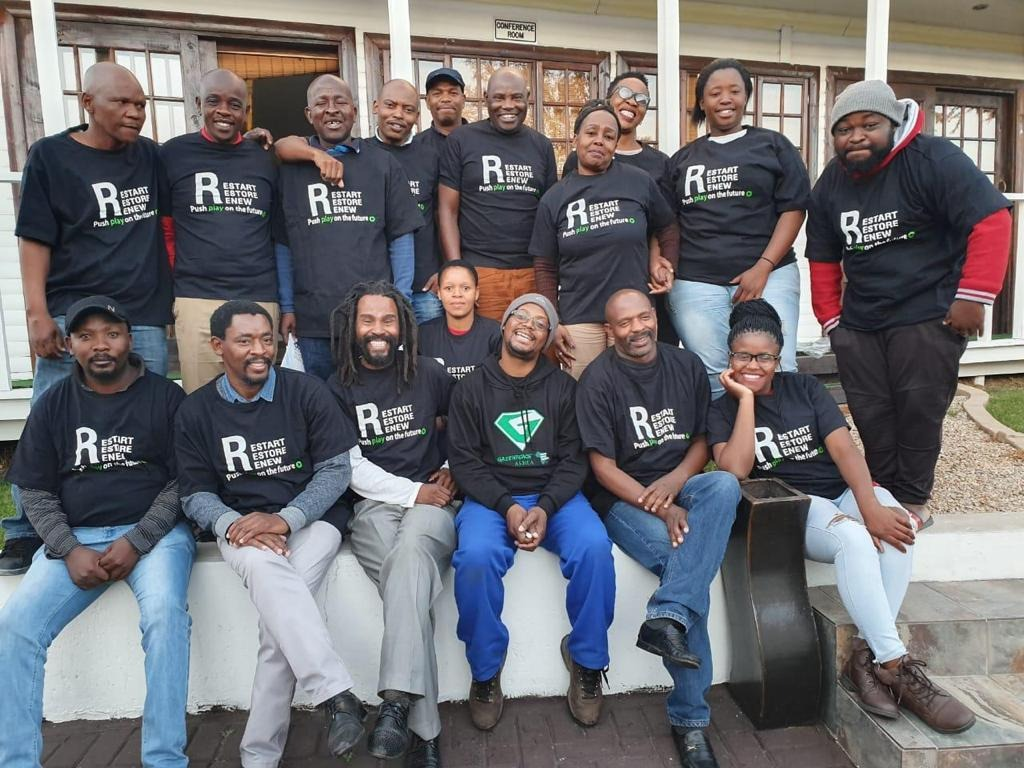 Greenpeace Africa convened a workshop to mobilise and work with activists in Secunda-Embalenhle (Mpumalanga) to challenge air pollution resulting from Sasol's operations (Secunda – July 2019).
Working with partners (groundWork and VEJA) in Middleburg (Mpumalanga) to workshop community activists to challenge air quality standards in Mpumalanga (September 2019).
Supporting Earthlife Africa Johannesburg and partners in a march (in Johannesburg) to demand banks to stop financing fossil fuels and for Eskom to comply with air quality standards (September 2019).
Greenpeace Africa with its staff and supporters, participated in a march organised by Earthlife Africa Johannesburg calling on the big four banks to stop funding fossil fuels and Eskom to respect air quality standards (September 2019).
Marching at the Human Rights Festival of 2019 to highlight our air quality campaign based on an air quality report released in 2019 that showed that Kriel is a hot-spot of NO2 and SO2 (March 2019).
Working with Earthlife Africa Johannesburg, in Lephalale (Limpopo), on an NVDA training in preparation for a picket at Medupi and Matimba to highlight the harmful impact of air pollution on the frontline and vulnerable communities (November 2018).
Photo-op at Dhuva coal power station highlighting the impacts of coal on the environment (October 2018).
C&E team showcasing alternative solutions at Ted Talk 2017 in Pretoria, Gauteng (November 2017).