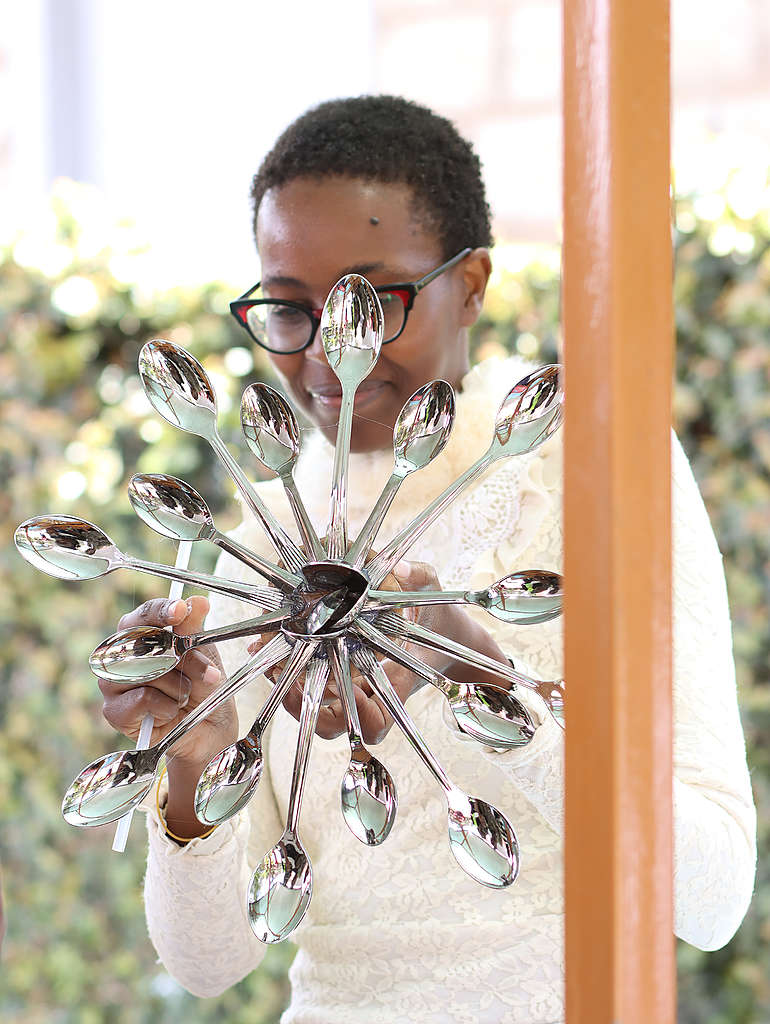 Deep in ourselves there is a talent that needs to be identified, ignited and nurtured into something unique and amazing; that's what Make Smthng week was all about at Ubunifu Hub.
The event ran from 25th to 26th of November 2022, its main objective was to raise awareness and encourage the young people to be mindful of their environment and the way they consume products.
As we do this, we are guided by one single thought that in the process of making something we will instill into our participants' minds and hearts an environmental attitude of being a conscious consumer.
Materialistic worldview has brought about an unbridled consumerist mentality which has consequently led to a throw-away-culture. In other words, a good number of people tend to use and dump the 'left over' of every product; maybe what they don't know is that that 'left over' is an unrefined gold they are throwing off.
To change this perception, and indeed to overcome it progressively, Ubunifu Hub saw it fit to bring it to light to the young people on the need to make out their hands some useful stuff from what they considered waste.
Also, the youth were enlightened on how to use the resources sustainably and more so the importance of becoming a creative thinker and thus recycling and reusing products. so, they turned cotton threads, through crocheting, into mats, flowers, hair bands, etc.
The essence of making something useful from the used products; proving that nothing is actually waste is the mission we had and committed to make it resound far and wide. Many consumers of wine throw away the bottle without a second thought of how they are participating in environmental degradation after using.
Nonetheless, the young people are braced and determined in changing the way things are done in matters of environment and products use.
Seeing this, some participants, one of the youth group,  had a mind blowing idea whereby they used waste pharmaceutical plastic bottles picked from River Nairobi, to make a dustbin. It is worth noting that these youth cleaned a river saving the marine life and then made an item to be sold thus making money.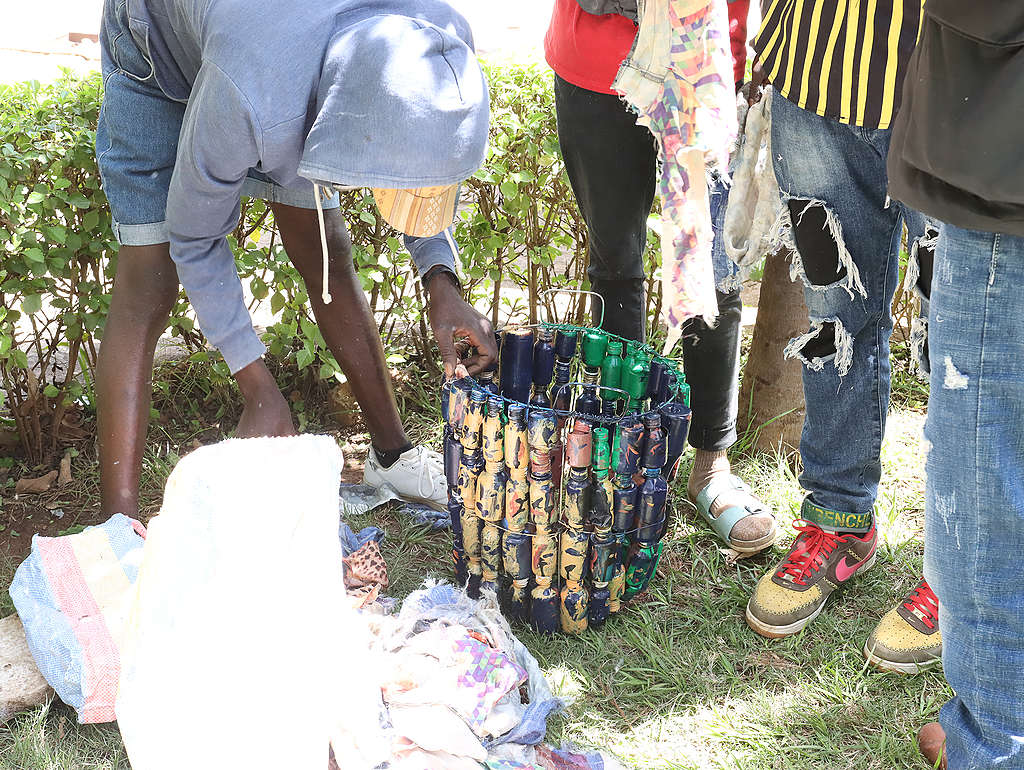 Again, we saw how the young people are creative by making sandals from old and thrown away vehicles' tires.
With such an event, we are convinced that we are building a movement of young people who are environmental activists and advocates. On the other hand, courageous young people that will push for the implementation of green agendas on the tables of the decision makers especially the political leaders and the State actors.
Ours, at Ubunifu Hub, is to create an indomitable green army that will continuously fight for green laws and policies as well as educate others on the urgency and necessity of being a conscious consumer.
To make it fun, we had some entertainment from local artists.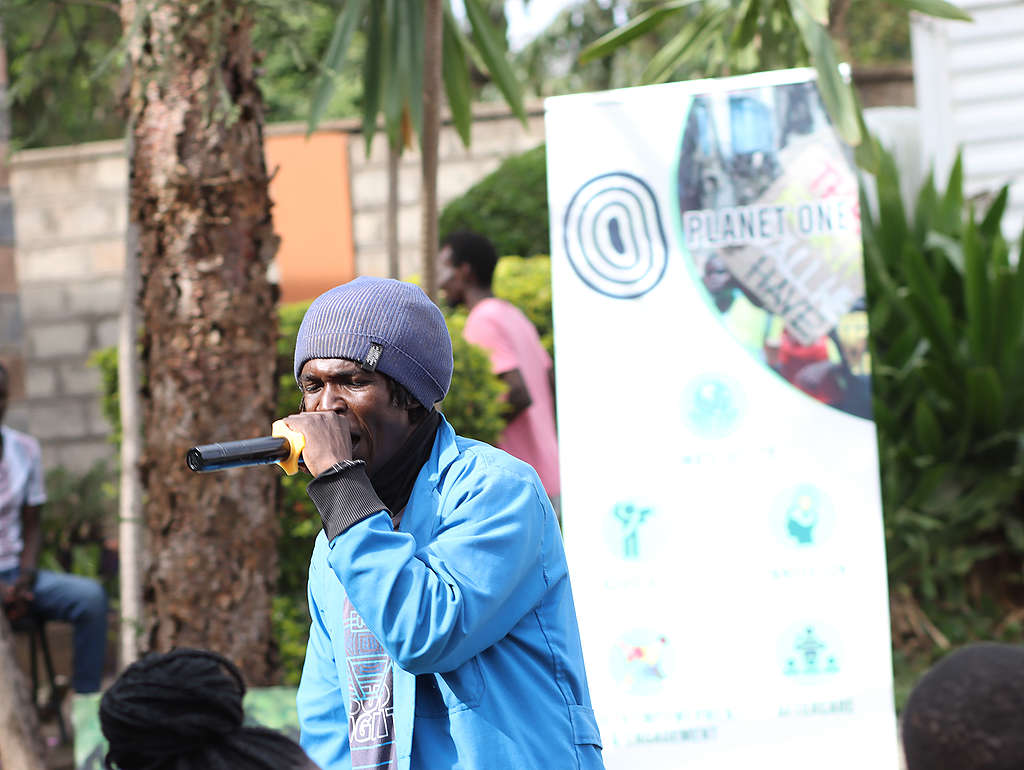 Furthermore, we are assured of having a people who believe, in theory and practice, the value of sustainable use of natural resources, hence will all be guaranteed of continuous conservation of our environmental dignity and at the end we shall be ready to safely hand over a green and clean environment to the next generation.
On the whole, the participants, each with his or her uniqueness, showed that it is possible and achievable to be a conscious consumer, being a creative maker of something beautiful from waste products and in truth they turned trash into treasure. So, nothing is a waste!
Blog by:
Ben Njuiri
Planet One Ubunifu Hub,
Community Trainer; Climate Justice