Back in July, Greenpeace East Asia ranked 30 global companies to see how they measured in terms of their commitment to phasing out microbeads – the tiny terrors that are often found in shower gels and facial scrubs, and are known to wreak havoc on our ecosystems and marine life.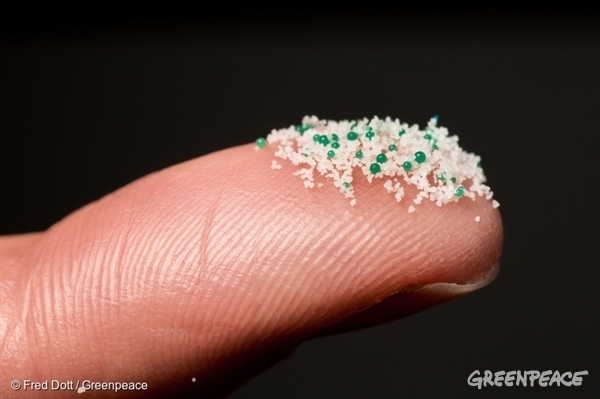 About 0.5mm or smaller in size, these tiny beads really pack a punch, running scot-free into our oceans and impacting marine life. Among the major companies, such as Estee Lauder, Chanel and Amway we found that a majority of major brands have failed to remove microplastics from their products, despite promises; whilst others simply refused to publicly acknowledge the environmental impact of microbeads.
So what's happened since Greenpeace East Asia released the microbeads ranking? Here's what some have said:
1. Proctor and Gamble
The American company, which owns products such as Pantene, Oral-B, and Olay have said their "goal is to remove plastic microbeads from all our cleansers and toothpastes by 2017."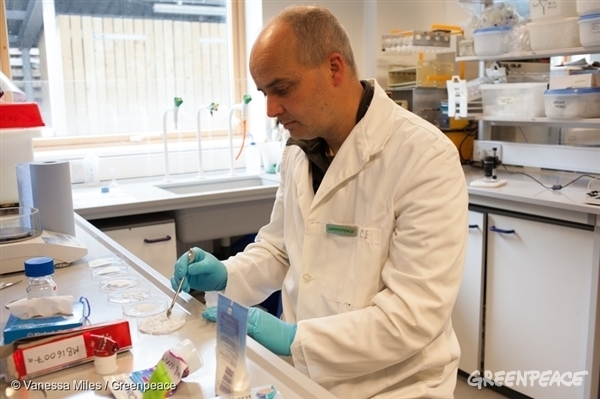 Dr David Santillo from the Greenpeace Science Lab filters various products for microbeads, which are widely used in cosmetics and in personal care products such as toothpaste.
2. Shiseido
The Japanese company that owns hair and makeup brands like Nars, Tsubaki and Bare Minerals have since made a public commitment saying that they will globally replace products containing microbeads "no later than 2018 depending on the characteristics of the products", as they "recognize the need due to environmental risks and such." Previously, Shiseido did not publicly disclose any commitment to phasing out microbeads.
3. Amway
Its Artistry Essentials Polishing Scrub, which is currently the only product that contains polyethylene microbeads, will be replaced with jojoba and natural ingredients, however information has only been disclosed to its members.
4. LG Household and Healthcare
After the Greenpeace East Asia report was released that ranked LG H&H weak on transparency, it immediately announced:
"LG H&H agrees to opinions of global NGOs and the United Nations Environment Programme (UNEP) that marine pollution, caused by microbeads, may destroy marine ecosystem and also potentially affect human beings."
They have committed to "stop using [microbeads] in facial scrubs and other personal washing products in domestic and overseas markets by the end of 2016."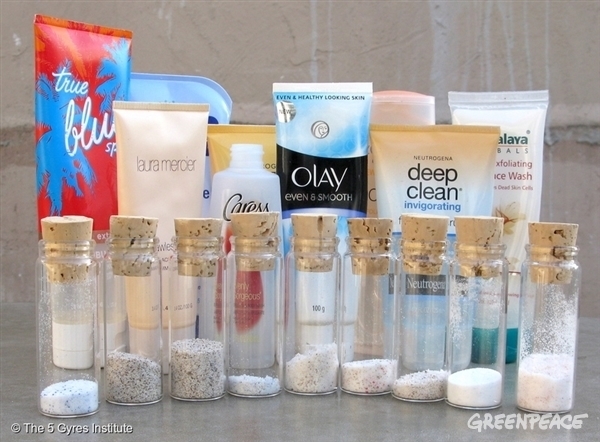 Products containing microbeads
5. KOSE
The Japanese company that has a large presence around Asia has committed to phase out microbeads in wash products by June 2018 at the latest. A statement on their website, which appeared after the release of the ranking, says that since 2014 they have made "the switch to plant derived materials with less negative environmental impact."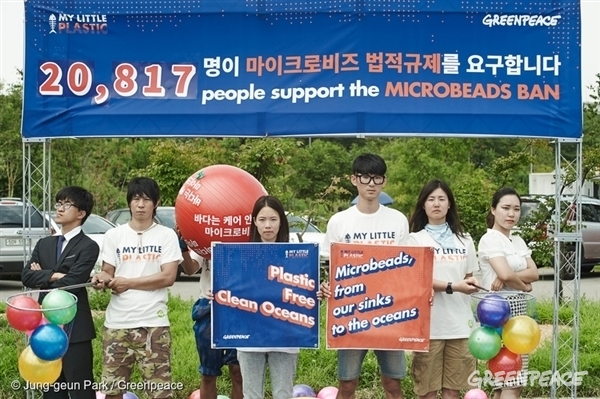 Korean activists in the streets of Seoul showing public support for the ban of microbeads. Korea ranks very high for cosmetic use, however the Korean government has not shown the initiative in regulating the wide use of microbeads.
6. Estee Lauder
The company has "committed to voluntarily remove microbeads …by the end of our Fiscal Year 2017."
Previously, Estee Lauder had not released a global statement and said that removal only applied to certain cleaning products.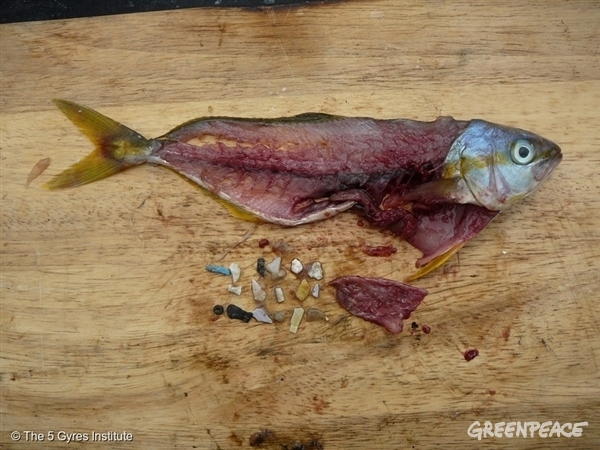 Microplastics found in fish. These are often mistaken as food for marine life.
So what next?
Whilst it's great that companies are listening and widening their commitment, they need to move faster. Plastic pollution is getting out of control and the evidence is clear – according to the World Economic Forum (WEF), by 2050 the world's oceans will contain more plastic than fish; microbeads are often mistaken as food for marine life; and researchers have recently shown that microplastics are capable of leaching and releasing toxic chemicals into the seafood we eat.
Greenpeace will continue to monitor the world's biggest cosmetics and personal care product companies to track their microbead pledges, but we can't do it alone! We need governments to outlaw microbeads like they have done in the United States, with other governments such as the UK (due 2017), Taiwan, India, Australia, and Canada – which has officially declared it as "toxic" – following suit.
Together we can work towards healthy oceans AND smooth skin by putting a major stop on the microbead.
Taehyun Park is an Oceans Campaigner at Greenpeace East Asia
What you can do to ban the bead
Check the list of ingredients before purchasing! If you see polyethylene, polypropylene or polystyrene (also sometimes labelled as PE, PP, PET or nylon) then save your money for something else.
Download the Beat the Microbead app to check if a product contains microbeads simply by scanning the barcode with your smartphone camera.
At the cosmetics counter ask whether any of their products contain any plastic.
Rifle through your cosmetics drawer and send back any product that contains microbeads back to the company
Start a petition or contact your government to ban microbeads
Support Greenpeace's campaign to say NO to plastic pollution