The scenes are now all too common. Millions forced to flee their homes as flash floods create rivers that surge along city streets in Japan; the vulnerable rushed to the hospital with heatstroke amid Korea's scorching summer temperatures, and the air thick with acrid smoke as forests burn under the pressure of extended droughts and extreme heat in Siberia.  
This is just the first half of 2021. And these are just a few examples from one corner of the planet — Asia. These scenes are being repeated over and over again all over the world.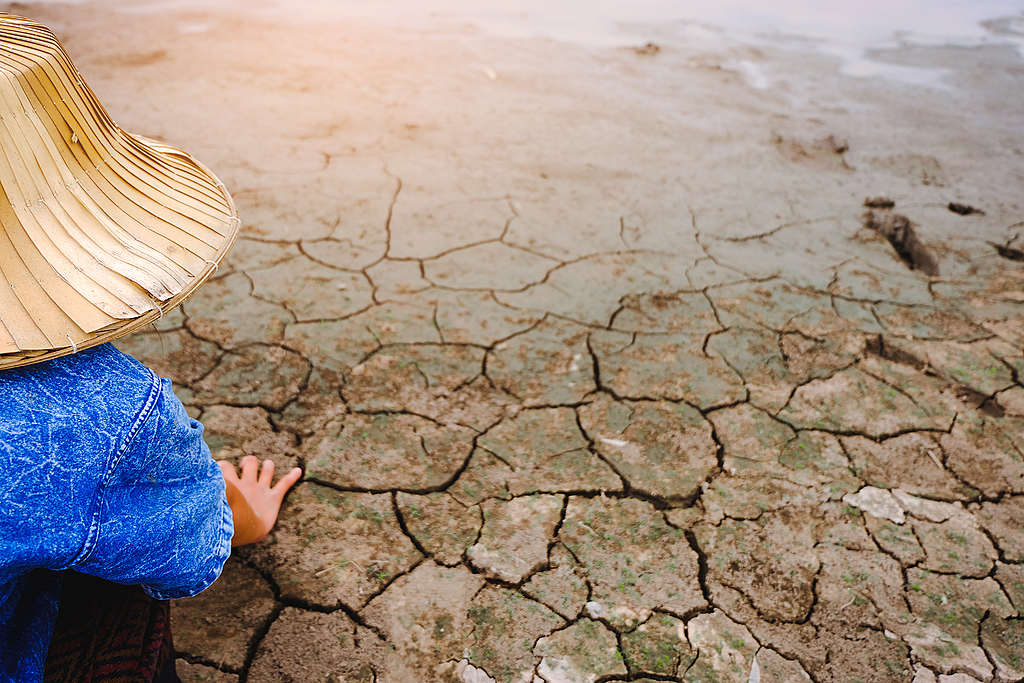 A report with a difference
The world's best climate scientists have been tracking in detail what is happening to our planet, and we can read their latest research that has just been published here. Called The Sixth Assessment Report and published by the IPCC, it describes the climate crisis as impacting just about everywhere — the land, the oceans, the ice, and our atmosphere. Some of these changes are now irreversible, but others are not.  One thing that is certain is that there is worse to come if we don't drastically cut carbon emissions in the next decade. The remaining carbon budget for 1.5°C would be eaten up by 2030 if countries only maintained their current 2030 climate targets.
Nothing new, I hear you say. But the reason why this report is different — they come out with one roughly every seven years — is that it's the culmination of three decades of the very best science. We now know more about the climate crisis than we've ever known before. It is also released as we are experiencing the devastating impacts of climate change all around us. The climate crisis is no longer a future prediction, it is a reality today. Now, with the authority of the IPCC report and the evidence of our eyes, we, the people, have the power to hold governments and the fossil fuel industry to account.
So you don't have to read the whole report (it's almost 4,000 pages long!). We have picked out five ways that the climate crisis is changing Asia, backed by evidence from the "IPCC, 2021: Regional fact sheet – Asia. In: Climate Change 2021: The Physical Science Basis". They all carry the same urgent message loud and clear — the world must take big steps to save our climate now.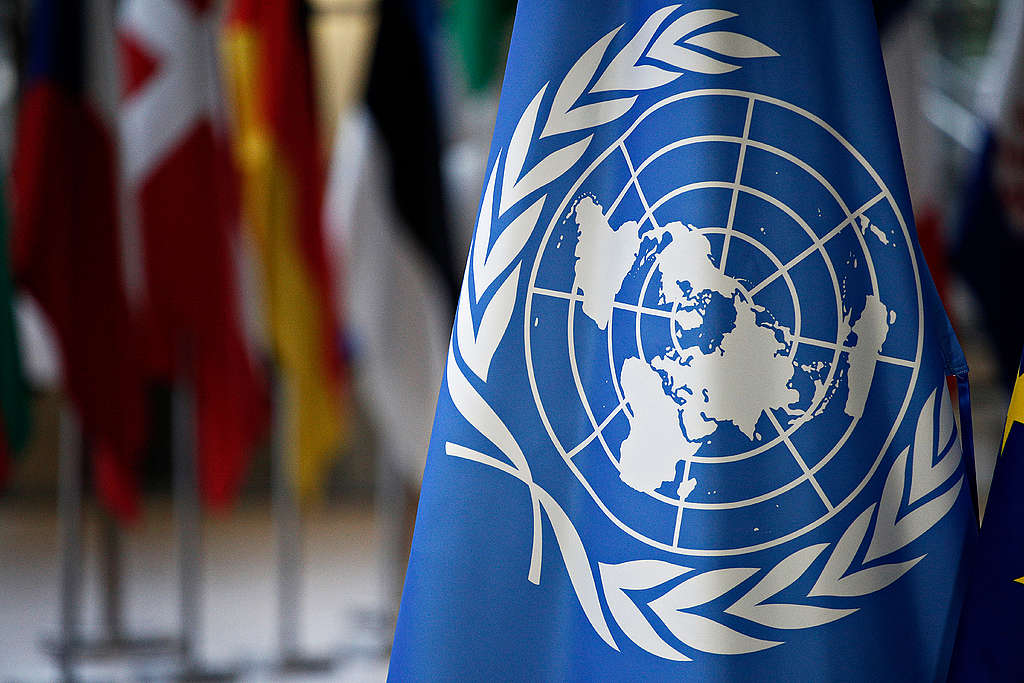 1. Asia is getting hotter
Fact: temperatures will increase in the region
"Heat extremes have increased while cold extremes have decreased, and these trends will continue over the coming decades (high confidence)." (IPCC, 2021: Regional fact sheet – Asia. In: Climate Change 2021: The Physical Science Basis.)
We recently saw scorching temperatures at the Tokyo Olympics, which were the hottest Games on record, with multiple athletes collapsing from heatstroke. Greenpeace also just released a report that crunched decades of temperature data for 57 cities across China Mainland, Korea, and Japan and found that hot weather in the region is arriving earlier and becoming more frequent. This has enormous implications for people's health, the production of food, the viability of ecosystems, and our economies. Scenes from this summer of livestock dying, power outages shuttering factories, and people hospitalized from heat waves that struck the region will become commonplace. Extreme heat also ramps up the threat of forest and bush fires — especially in North Asia — and these have their own devastating outcomes. Man-made climate change is literally burning parts of our planet.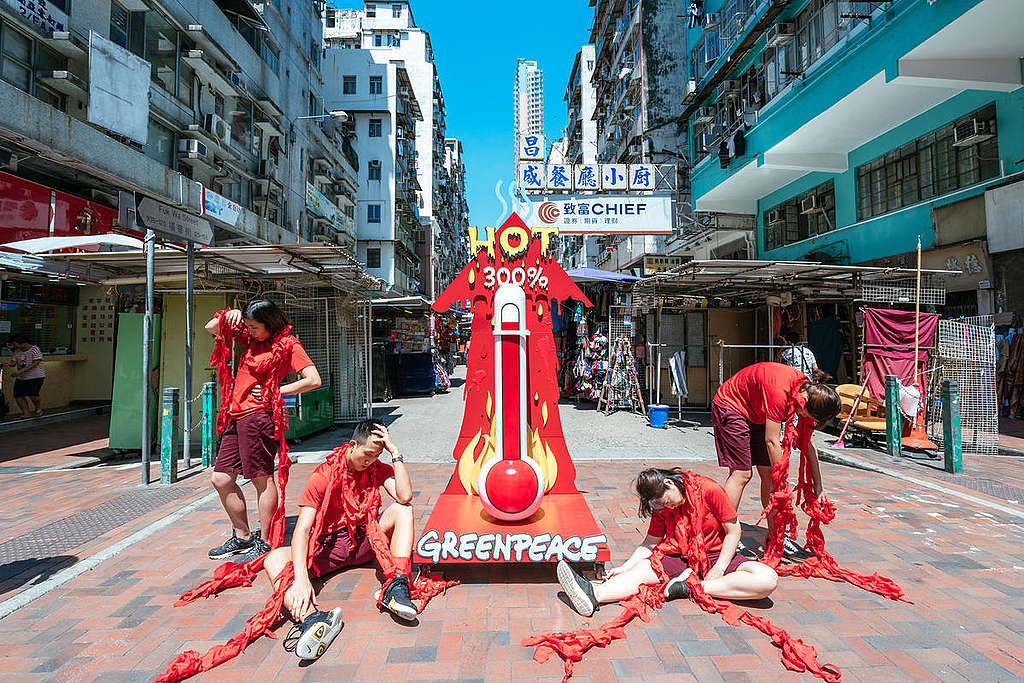 2. Asia is getting dryer
Fact: the region will suffer more often from droughts.
"Droughts have become more frequent in much of continental East Asia (medium confidence)." (IPCC, 2021: Regional fact sheet – Asia. In: Climate Change 2021: The Physical Science Basis.)
East Asia's most headline-grabbing drought took place in Taiwan this year, partly because of the island's importance in the global supply of microchips. An historical lack of rainfall subjected Taiwan — otherwise famous for its endless rainy days — to its worst drought in 56 years. Semiconductor factories, reliant on ample water supply, were forced to truck in emergency supplies from elsewhere on the island. Huge reservoirs and lakes almost ran dry — images of the cracked bed of Sun Moon Lake, a tourist hotspot, looked like photos snapped on the moon. They are a chilling glimpse of what the climate crisis may bring if we continue business as usual.
A major reason cited for the drought was the lack of typhoons that dump important water reserves on the island over the past few years. Changes in typhoon patterns are linked to the climate crisis and scientists predict that by 2100, the number of typhoons hitting Taiwan could halve.  As heatwaves become more extreme and more frequent across continental East Asia, droughts will also become much more common in the coming decades, threatening key industries, food production and disrupting life, sometimes fatally, for everyday citizens.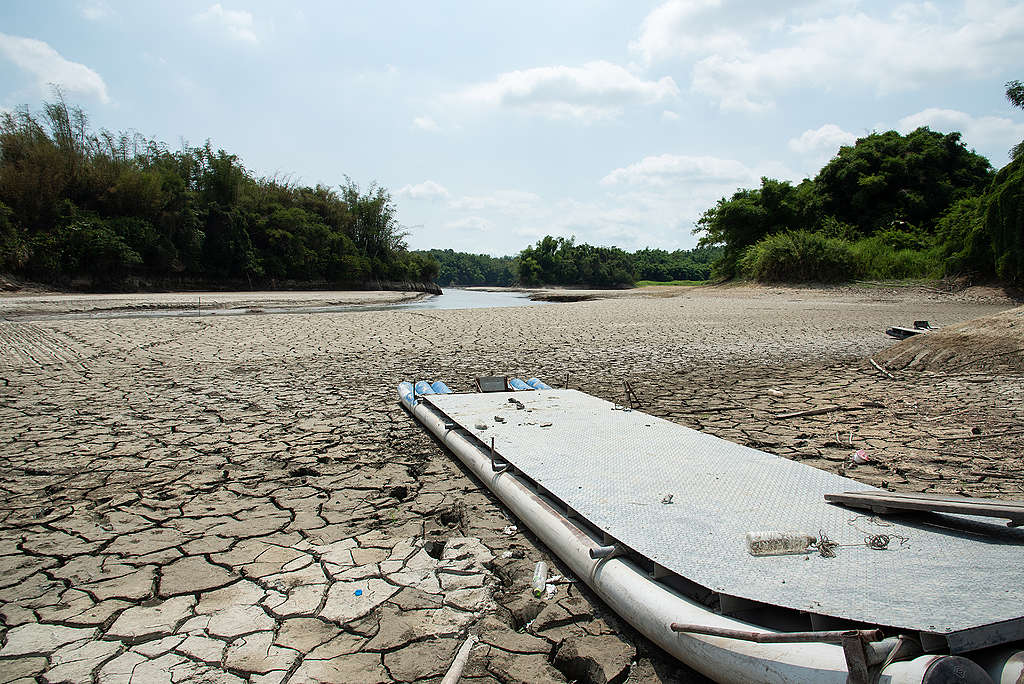 3. Sea levels in Asia keep on rising 
Fact: sea levels will keep rising in the region.
"Relative sea level around Asia has increased faster than the global average, with coastal area loss and shoreline retreat. Regional-mean sea level will continue to rise (high confidence)." (IPCC, 2021: Regional fact sheet – Asia. In: Climate Change 2021: The Physical Science Basis.) 
The implications of rising sea levels for Asia are serious, with cities like Jakarta and Manila sinking at record rates and low-lying areas of Tokyo home to huge populations. Rising seas swallow up low-lying lands and eat into shorelines. With the climate crisis also fuelling extreme weather events, storm surges will become fiercer and more frequent, and with compromised coastlines and rising sea levels, this could spell disaster with severe flooding of coastal cities putting homes, lives and economies in danger. 
This summer, Greenpeace published a report that was the first of its kind to use high spatial resolution data to look at the potential risk from storm surge flooding and rising seas. That study found that up to 15 million people could be impacted by sea-level rise in just seven major Asian cities in 2030 with USD724 billion at risk if we don't take urgent action.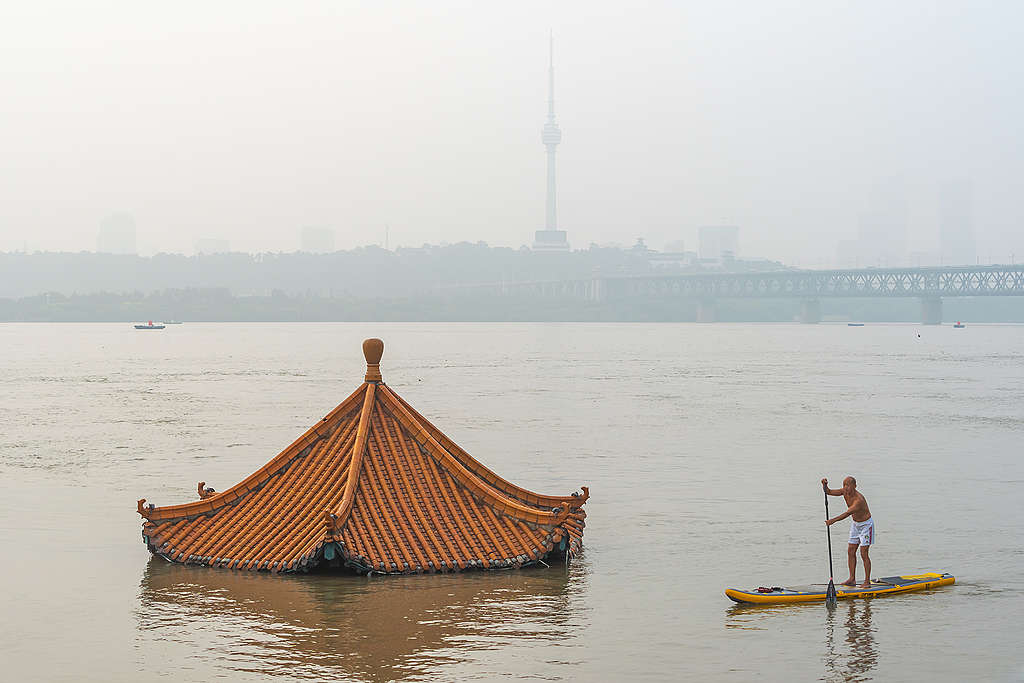 4. Asia will get wetter
Fact: There will be more intense flooding and landslides in the region.
"Heavy precipitation will increase in frequency and intensity (high confidence), leading to more frequent landslides in some mountain areas." (IPCC, 2021: Regional fact sheet – Asia. In: Climate Change 2021: The Physical Science Basis.) 
Extreme torrential rains are already causing misery. Just a few weeks ago, the Chinese province of Henan was struck by tragedy. Hundreds of people perished in record downpours — in just three days, the inland province got a year's worth of rainfall, described as a "once in a thousand years" event. Without strong action on climate change, rains like this could become a "once in a few years" event. Over the past week, torrential rains have pounded North Korea and Japan, washing away roads, houses, bridges, and farms, triggering deadly mudslides, and causing fatalities. Extreme weather events, such as devastating rains, will become more severe and more commonplace as the climate crisis progresses, and Asia is right in the firing line.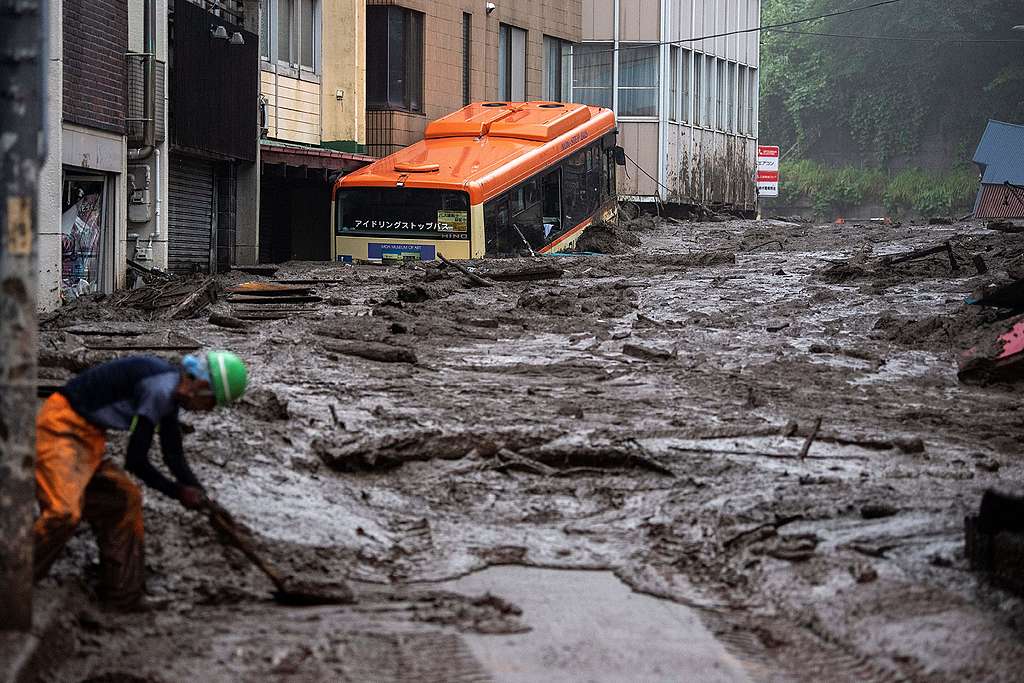 5. Glaciers will keep shrinking
Fact: Seasonal snow duration and glacial mass will decline further
"Glacier runoff in the Asian high mountains will increase up to mid-21st century (medium confidence), and subsequently runoff may decrease due to the loss of glacier storage." (IPCC, 2021: Regional fact sheet – Asia. In: Climate Change 2021: The Physical Science Basis.) 
High Mountain Asia is home to the third-largest concentration of snow and ice in the world.  Western China is home to more than 46,000 glaciers. The climate crisis is driving up temperatures here at a rate that is twice the global average. When glaciers melt faster they form lakes dammed by ice or rock. When the natural dam breaks through,  the meltwater cascades downwards bringing deadly floodwater and tumbling debris to the people living below. Indeed, whole villages have been washed away in the past. Initially, glacial runoff will increase, but as these glaciers dry up, this will subside again, radically affecting how much water is carried by some rivers fed from glaciers in this region. Clearly, that has massive implications for millions of people's livelihoods and lives downstream.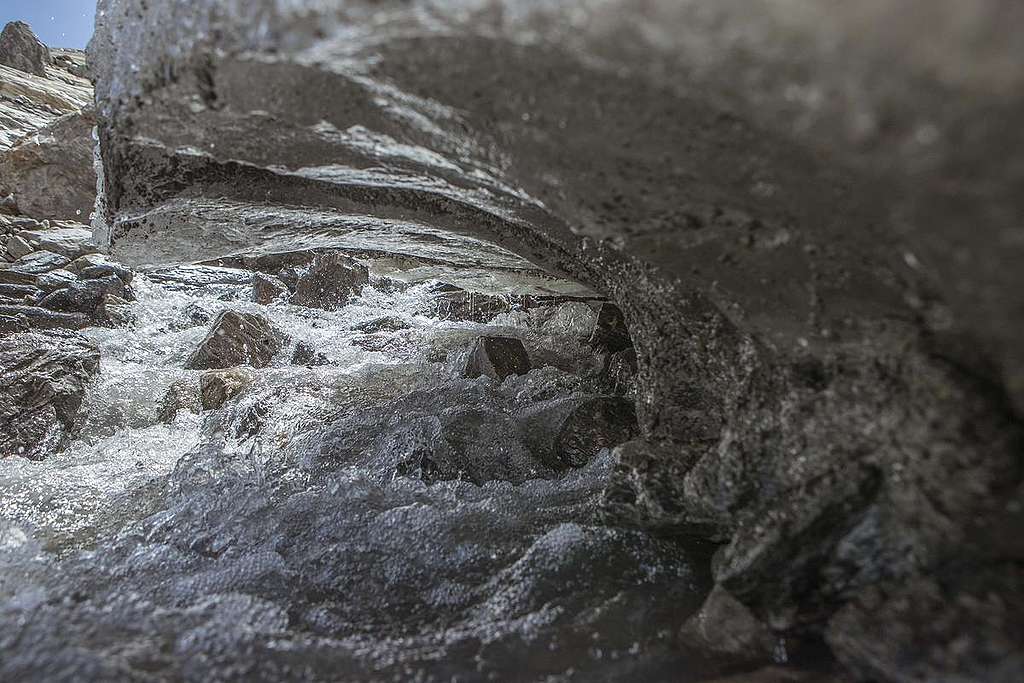 The clock is ticking,
That IPCC report made stark reading, but its conclusions are actually inspiring and hopeful.
It confirms that if we can meet the Paris Agreement goal of limiting mean temperature rise to 1.5°C, we would escape from the worst impacts and massively lower the risk of crossing key tipping points from which we could not return. That goal is still within reach, the report is careful to point out, but it will require rapid cuts to bring carbon emissions to net-zero. Many of the world's governments have already promised to do this, but what we need now is for them to beef up these pledges and start taking real action on them today.
The clock is ticking. We only have the next decade to fix this. We have the technology and the knowledge to save our climate; now all we need is ambitious global action. We're already living with the climate crisis, but it will get a lot worse if we don't respond now.
We invite you to work together and call on your governments to act today by singing a petition. Now is the time to raise your voice. In November, nations will meet in Scotland for the COP26 climate conference and we need governments to present bold plans to cut greenhouse gases. We must speed up and we must scale up and that's why we need you to be part of the public pressure to make it happen.
What matters now, is what we do next.