The European Union is a major consumer and financier of products from global forest and ecosystem destruction. The conversion and degradation of forests and other natural ecosystems in Brazil, Indonesia, many African countries, but also 'at home' in Europe, accelerate climate breakdown, worsen the biodiversity emergency, and put us at greater risk of future pandemics. For over a decade, and in spite of the Paris climate agreement, most national governments and the EU have refused to accept their responsibility for forest and ecosystem destruction. Now, the EU's flagship package of environmental plans, the European Green Deal, may spur the EU into action, turning the bloc from a participant in destruction and related human rights violations into a global champion of forest and ecosystem protection.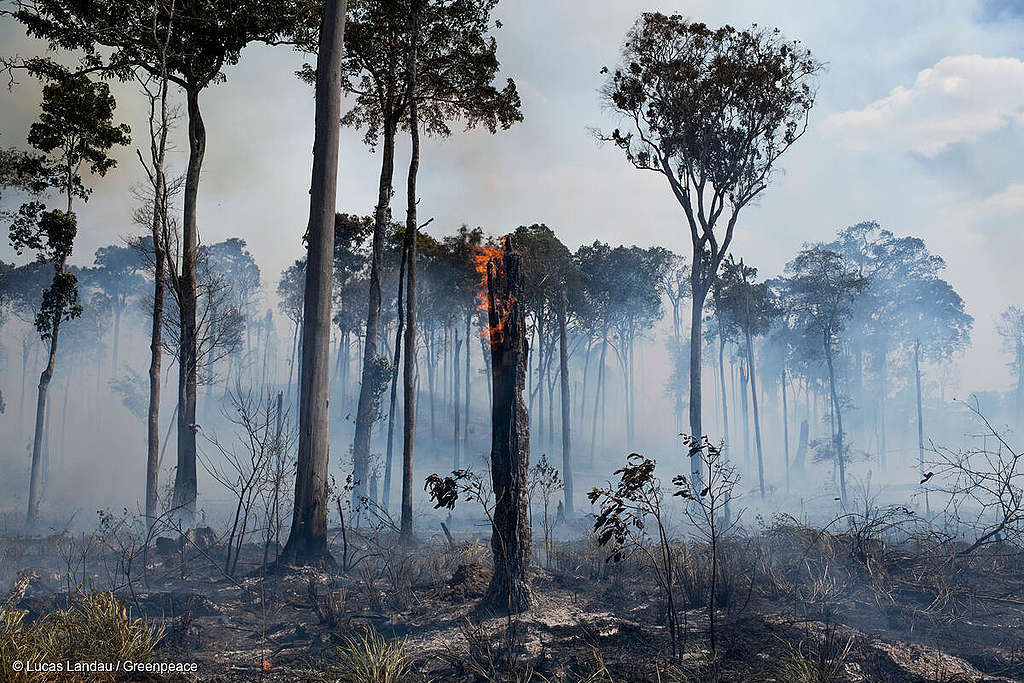 An EU law to protect the world's forests and ecosystems from the impact of European consumption cannot come soon enough. In 2020, over 1.2 million people told the EU they want strong legislation during an EU public consultation on the new law, making it the largest public consultation on environmental issues in the history of the EU. People in Europe want to be sure that the products they buy containing for example meat, palm oil, wood, soy or rubber – or their savings in the bank – will not make them complicit in ecosystem destruction.
However, many industries and companies that are producing and trading in these products are trying their best to ensure that they can carry on doing business as usual, and want any EU law to have minimal impact on their operations. Many companies profiting from products of forest destruction are already using voluntary and market-based certification schemes, but their commitments and certification labels have not protected forests and other ecosystems. Too many empty corporate promises and certification schemes have just allowed the companies to continue profiting from ecosystem destruction and human rights abuses, while pretending to clean up their supply chains.