The Climate Change & Human Rights Inquiry was groundbreaking in many ways, from its birth, as the first-ever human rights complaint filed against the world's largest coal, oil, gas, and cement producers ("Carbon Majors"), to its peak in 2018, as the world's first investigation into corporate responsibility for the climate crisis.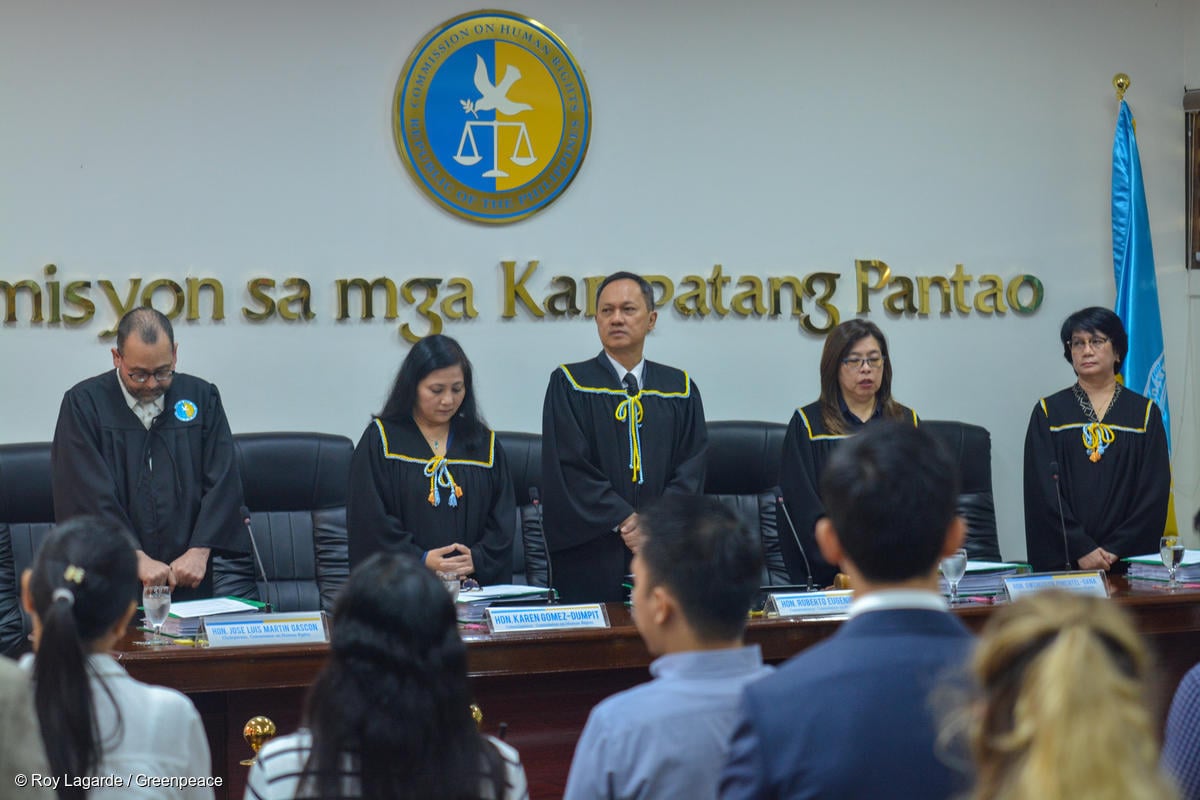 A series of public inquiry hearings took place in Manila, New York, and London, which yielded THOUSANDS of pages of documentary and testimonial evidence presented by Filipino and international science, policy, and legal experts, and narratives of civilians whose lives have been hugely affected by climate change.
Besides being another first, that in itself is already a victory for us, considering how early on, the fossil fuel companies fought to get the investigation dismissed. Now, these companies can no longer bury the truth, much less hold the people back from achieving the justice they deserve.
Here are 9 truths made rock-solid by testimonies of individuals who bravely went on record in support of communities demanding justice:
1. Climate change is a human rights issue, as it affects people's lives, livelihoods, health, cultural identities, and beyond
Filipinos from various walks of life and parts of the country–farmers, fisherfolk, transport workers, students, community leaders, Indigenous Peoples–took to the stand and shared their experiences of super typhoons and slow-onset climate impacts. They narrated how these have caused them and their loved ones more suffering on a daily basis. Their testimonies also show how climate change compounds existing social issues, and increases the risks for the most vulnerable sectors.
2. Climate change knows no geographic boundaries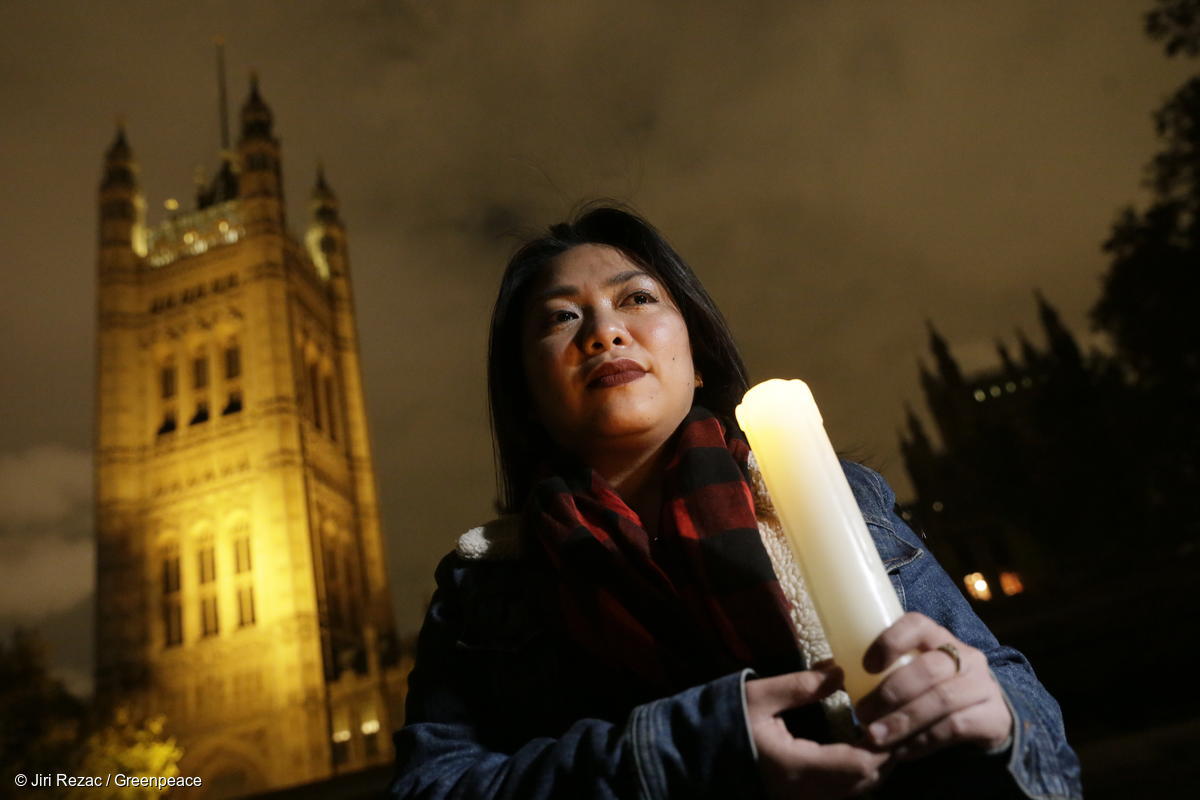 Even Filipinos living abroad are not spared from the impacts of climate change–a strong message from the testimonies of Cristina Cocadiz and Candice Sering, who lived through Hurricane Sandy.
Marielle Trixie Bacason, a Filipino nurse now based in London who experienced Super Typhoon Haiyan, talked about how it took their family years to recover from the emotional and psychological trauma. She also related the challenges and anxiety being felt by OFWs whenever a typhoon is forecast to hit the country, and they are away from their loved ones helplessly following the news.
3. Climate change is impacting our biodiversity and natural resources at an alarming rate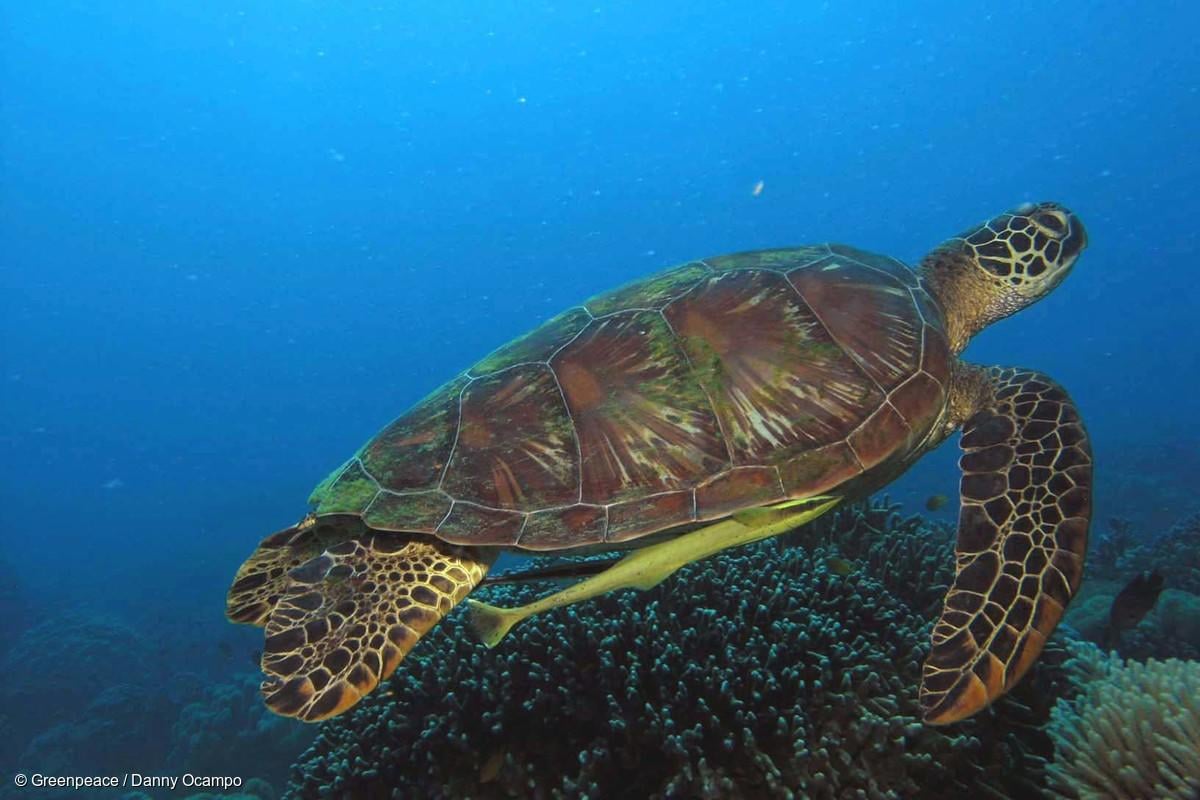 Local experts described how climate change is putting a strain on the Philippines' precious marine and coastal habitats, and showed startling statistics of native species at the threshold of extinction.
4. Fossil fuel companies are largely responsible for carbon emissions resulting in climate change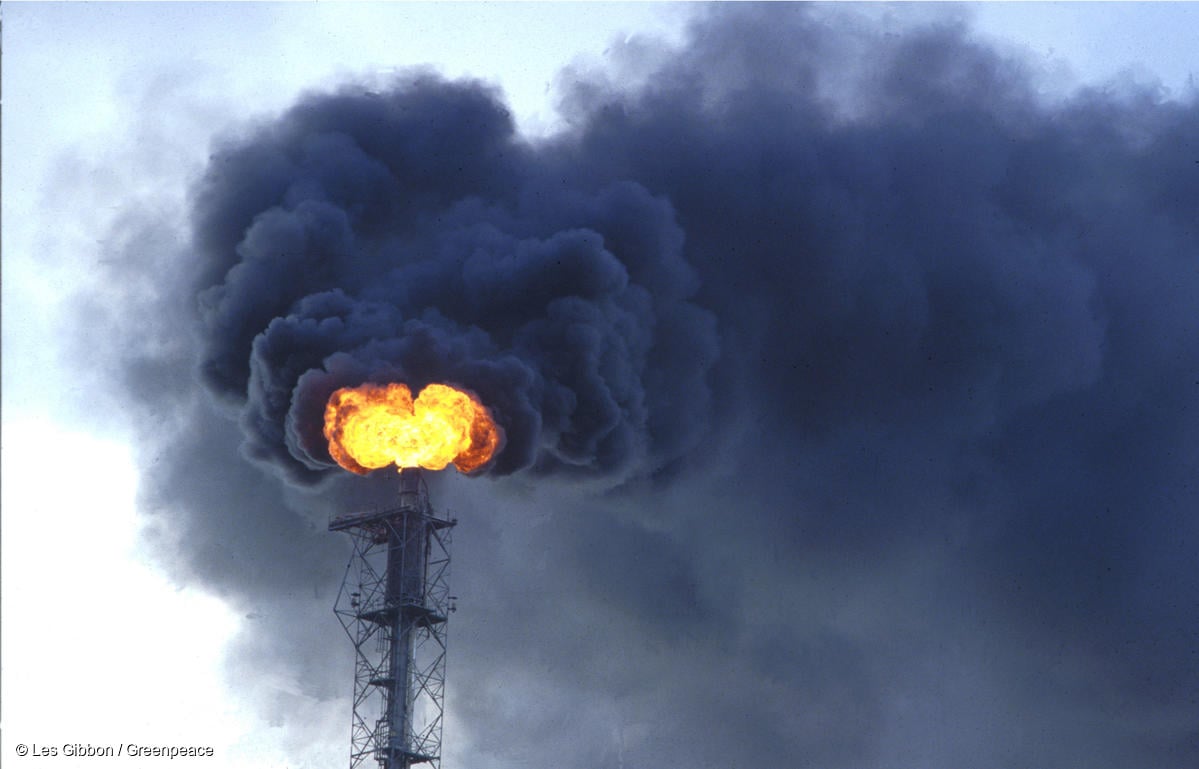 Scientific and academic experts from different well-respected organizations and universities, such as Richard Heede's Climate Accountability Institute and the Union of Concerned Scientists, presented peer-reviewed research tracing industrial carbon emissions in the atmosphere to fossil fuel and cement companies.
5. Fossil fuel companies knew about climate change decades ago, and have tried several times to deceive the public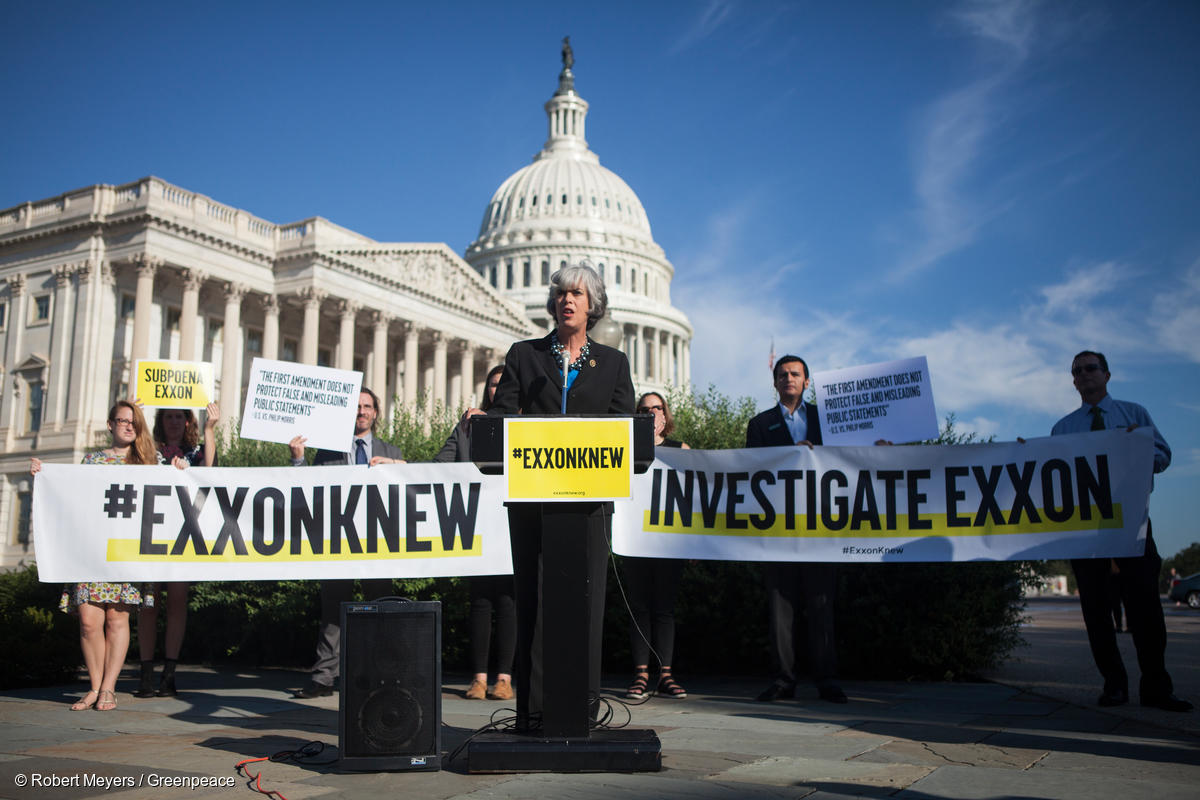 Legal and academic experts from various institutions showed evidence that since the 1960s, fossil fuel companies like Shell and ExxonMobil had the knowledge and expertise to understand both the threat of climate change, and the impact that continued production, marketing, and sale of fossil fuel products would have on the climate. By the 1980s, the entire fossil fuel industry knew there was a scientific consensus that climate change was real, caused by the use of their fossil fuel products, and would have significant impacts on the environment and people.
Worse, instead of acting on this information to reverse or limit the harmful impacts of their operations, there is evidence that certain companies used the information to support and maintain their harmful business model. They even funded climate denial organizations to peddle false information to the public!
6. Fossil fuel companies have tried to derail climate policy and action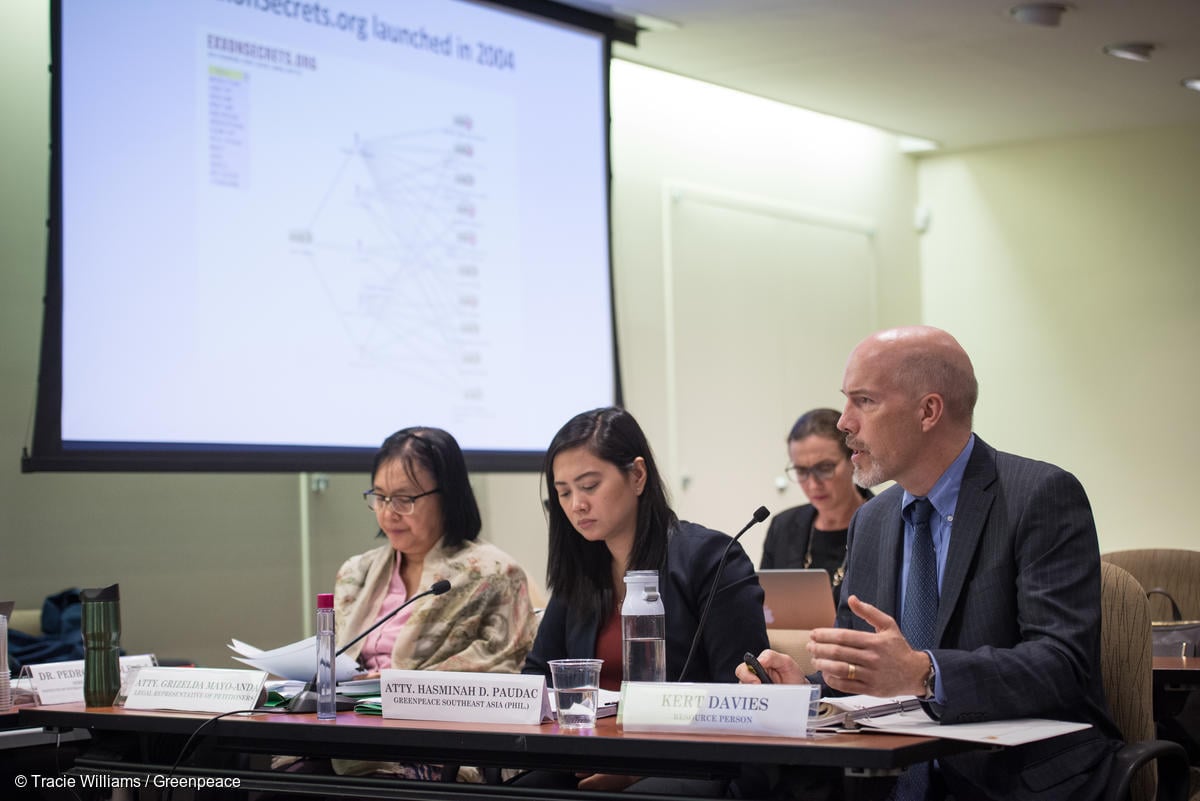 Expert witnesses exposed corporate efforts to stall the climate policy process through creation of front groups and campaigns discrediting climate science, destabilizing international agreements to reduce carbon emissions, and influencing national climate policies.
7. As long as greenhouse gas concentrations rise, we can expect extreme weather events to get worse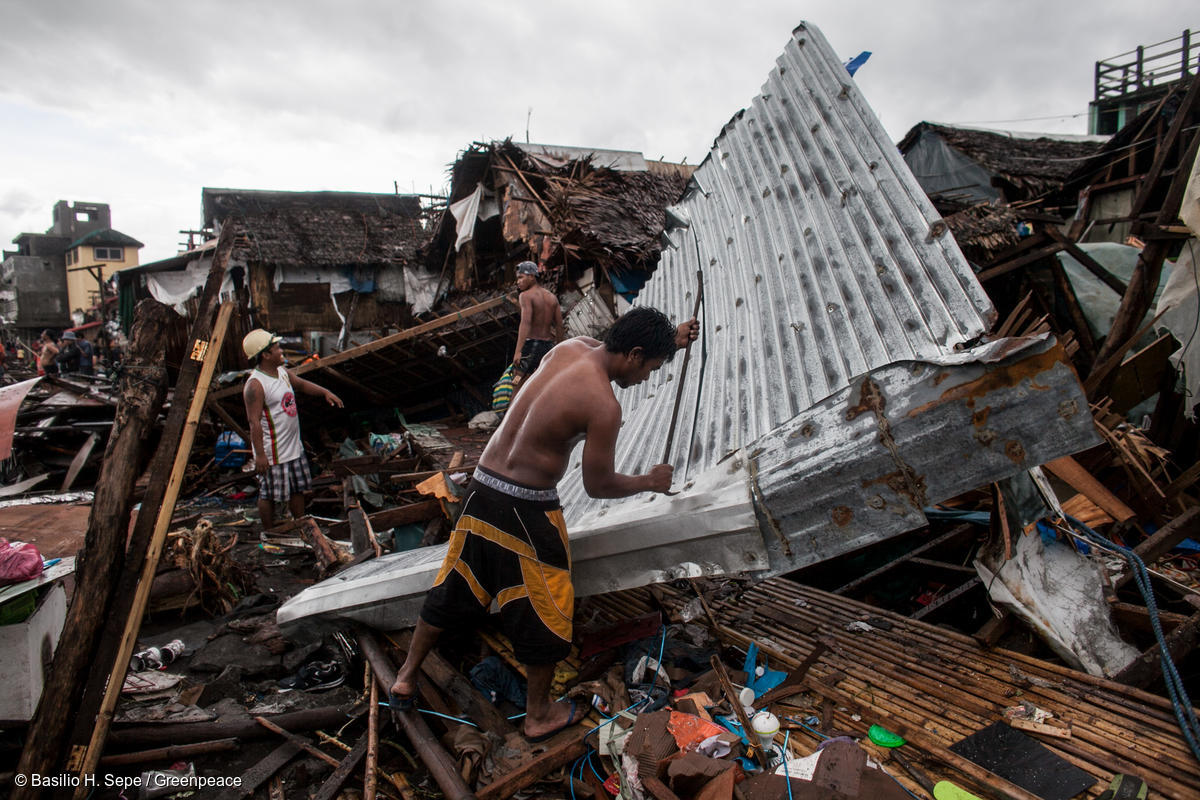 Scientists cited the consistency of recent extreme weather events with climate change predictions, underscoring the urgent need to curb greenhouse gas emissions.
8. There are numerous paths, tools, and references available to hold fossil fuel companies morally and legally responsible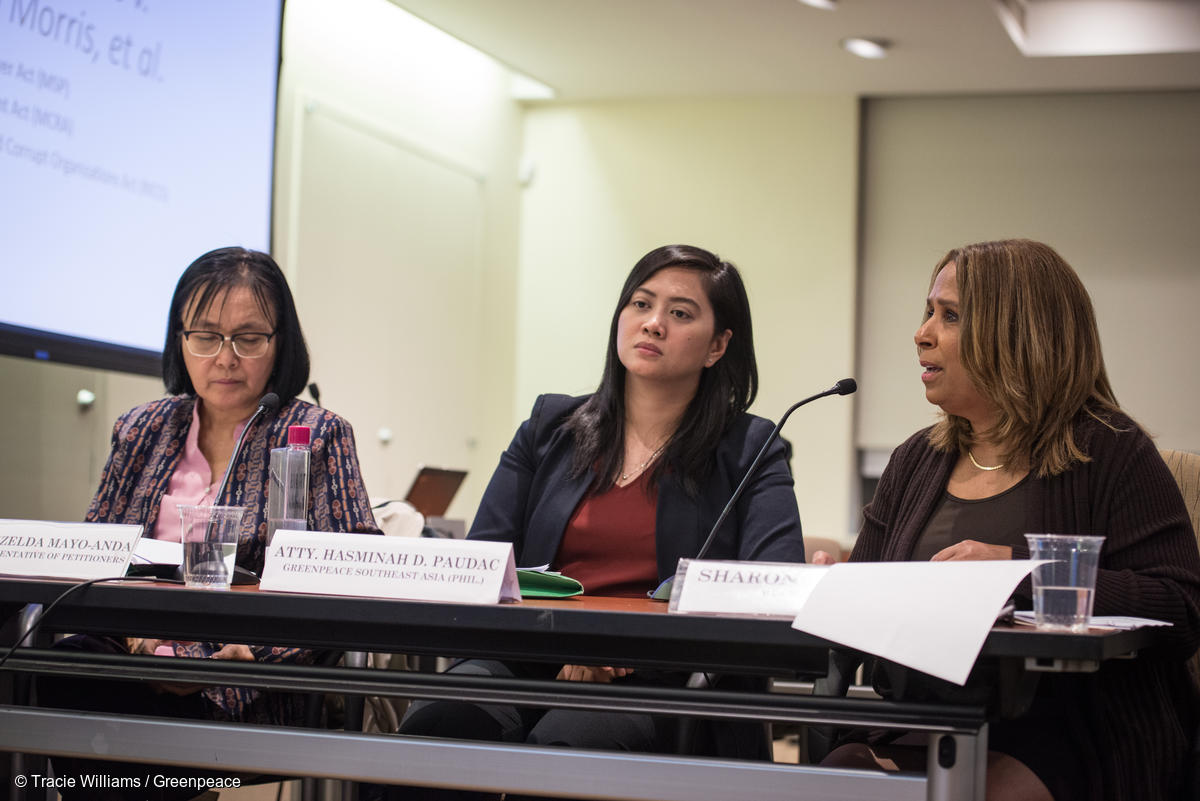 Event attribution science, international human rights law, and case studies from around the world, among others, can serve as the foundation for current and future legislations, policies, and litigations that would obligate fossil fuel companies to face the adequate consequences of their actions. These can be the key to make them change their businesses which are wrecking the climate.
9. We can still limit the worst effects of climate change, and the solutions would benefit everyone–even the Carbon Majors.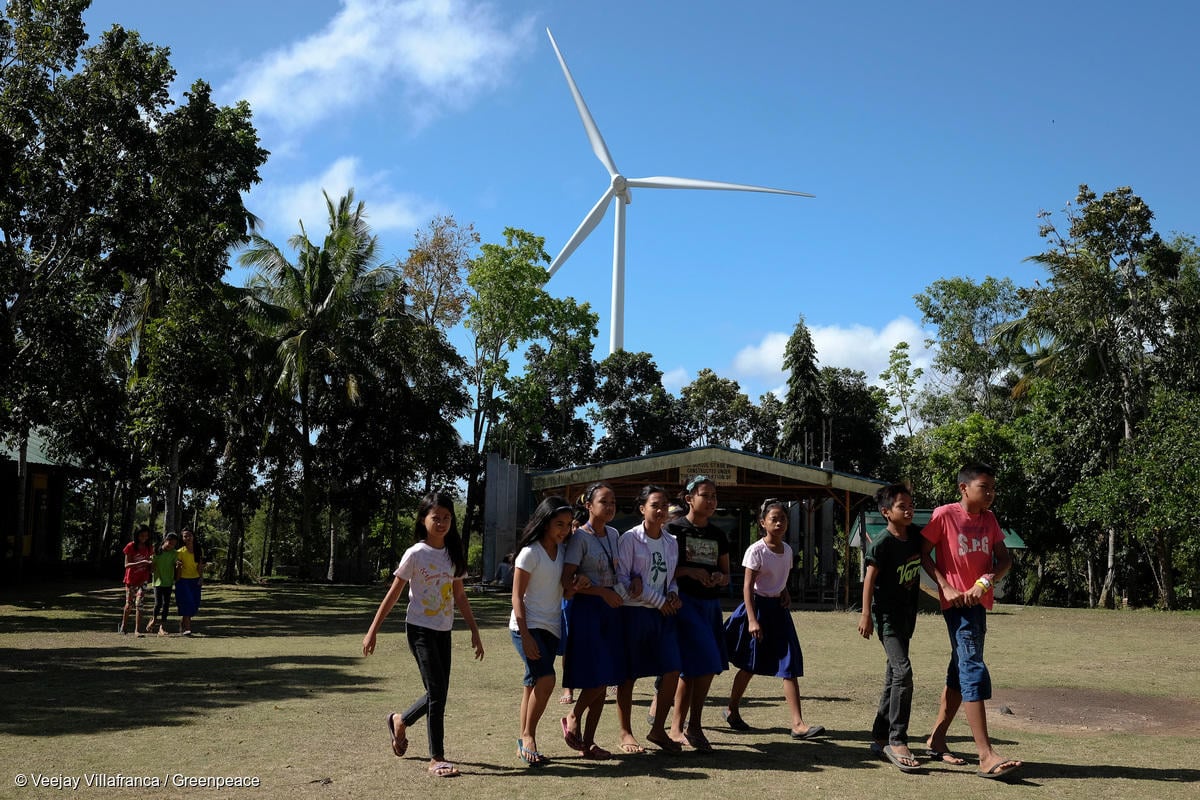 Testimonies showed that climate mitigation and adaptation efforts are crucial now more than ever, just as local governments and communities around the world are already taking big steps.
Witnesses also made clear that climate change threatens fossil fuel companies' own businesses, thus, good carbon reduction policy and action would benefit them, too, while protecting human rights and the lives of many people and those yet to be born. Truly, putting people and planet over profit is the only business model that makes sense.