Greenpeace calls for a green and just recovery for Thailand
Bangkok, Thailand – To speed up the country's green and just recovery post COVID-19, Greenpeace Thailand launched an ambitious "one million solar rooftop" plan of action to be part of the country's transformative recovery package- with significant funding and radical policy changes to promote renewable energy systems. Such a proposal can lead to the creation of green jobs , reduce power inequality, and improve Thai's quality of life.
In a new report, "Rooftop Revolution : 1 Million Solar Rooftops for a Green and Just Recovery in Thailand", Greenpeace Thailand calls on the government to invest in solar rooftop systems to electrify one million households, 8,170 government hospitals, and 31,021 schools nationwide with an investment of 90,273 million THB in three years (2021-2023).
Although Thailand is a leader in solar development in Southeast Asia, more than 90% of solar power installations in the country are large-scale solar farms instead of solar rooftops on households.
Chariya Senpong, Greenpeace Thailand's energy transition team leader said: 
"To make a 1 million rooftop revolution a reality, Thailand must allow  net metering systems to allow  households with installed solar rooftop systems to be producers and consumers of electricity at the same time".
Decharut Sukkamneod, Economics and Energy Policy Expert said:
"The implementation of this plan comes with social and environmental benefits. We can help millions of households and institutions with their energy costs, with savings of about 17,139 million THB per year. At the same time, RE systems will help mitigate climate impacts by reducing 4.52 million ton/year of greenhouse gases emission as well as 10,098 ton/year of toxic Nitrogen Oxide".
Dr.Chalie Charoenlarpnopparut, Associate Professor at Sirindhorn International Institute of Technology Thammasat University said:
"A one-million rooftop plan is also taking into account how we ensure stabilization of the electricity grid both large-scale and area-based in three years. Key measures include managing the existing power plants that are flexible to be more efficient, adjust the electricity rates as per the Time of Use (TOU), managing electric vehicles in such a way as to respond to electricity grid stability, and matching the demands between solar rooftop producers and daytime electricity users such as shopping malls, convenience stores, community malls, hospitals, schools. By implementing these approaches, it will enable more efficient management of the power fluctuations generated by solar and other renewable energy. In the long run, it will help maintain the stability and security of the electricity grid in the transition towards a 100% renewable energy system."
Medical Doctor Supat Hasuwannakit, the Director of Chana Hospital in Songkhla said:
"With the success of 2019's solar roof programs in 7 hospitals across Thailand under Thailand Solar Fund, I firmly believe that we can make 'rooftop revolution' a part of a green and just recovery for Thailand. For Thai government, priority must be given to public policies that will strengthen the well-being of Thais and make our society more resilient and not policies that only serve vested interests that contribute to environmental destruction".
Note:
[1] Report "Solar Rooftop Revolution : A Green and Just Recovery for Thailand 2021-2023" create by Greenpeace Thailand, Thailand Solar Fund, Sirindhorn International Institute of Technology Thammasat University and Healthy Public Policy Foundation www.greenpeace.org/thailand/publication/16988/climate-netmetering-solar-rooftop-revolution-a-green-and-just-recovery-for-thailand-2021-2023
Contact:
Somrudee Panasudtha, Media Campaigner, Greenpeace Thailand
E: [email protected] M: +66 81 929 5747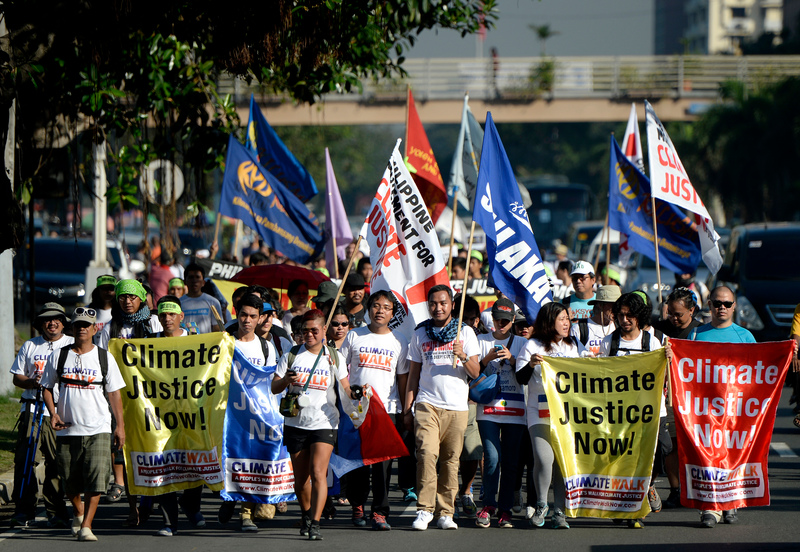 Call for Climate Justice!
Climate change is happening. Those who have contributed the least to the climate crisis are the most at risk. That's why a growing number of communities worldwide are taking legal action: to hold governments and fossil fuel companies accountable and to secure their rights to a stable climate and healthy environment.
Get Involved