Manila, Philippines— A new report from Global Witness shows that the Philippines ranks as the deadliest country in Asia for environmental and land defenders in 2020, and the third deadliest in the world. Greenpeace Philippines Country Director Lea Guerrero said:
"Greenpeace Philippines echoes the recommendations of the Global Witness report that companies and governments must be held accountable for the violence and persecution of land and environmental defenders. The continued killings and persecution of environmental activists, even during the time of pandemic shows distorted priorities that put profit and the gain of a few over the welfare of communities and the environment we depend on.
"Greenpeace believes that the work of environmental defenders is even more crucial now: we need to ensure a green, inclusive, and just recovery post COVID. We need to prevent government and businesses from pursuing misguided policies and projects that are destructive to the environment and climate.
"We demand justice and peace for activists of all causes, and call for urgent and effective protection mechanisms, and an enabling environment, for those who are peacefully defending people and the planet."
Media contact:
Angeli Cantillana
Communications Campaigner, Greenpeace Southeast Asia – Philippines 
[email protected] | +63 998 595 973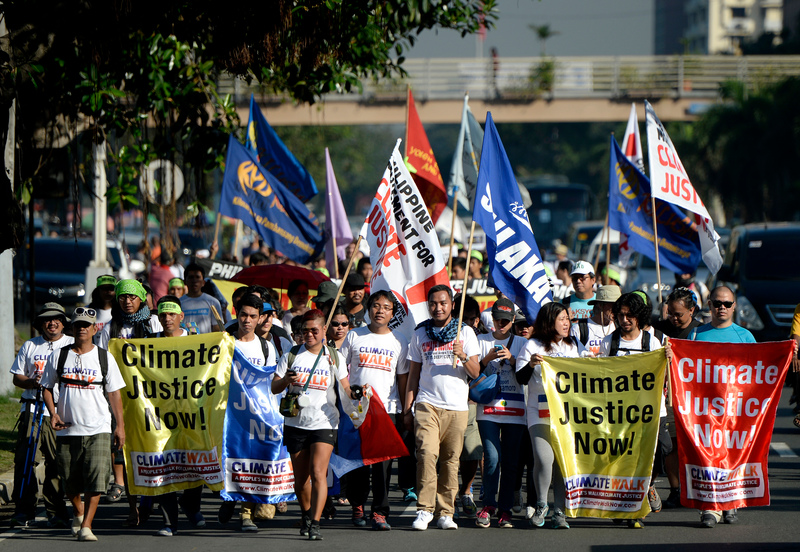 Call for Climate Justice!
Climate change is happening. Those who have contributed the least to the climate crisis are the most at risk. That's why a growing number of communities worldwide are taking legal action: to hold governments and fossil fuel companies accountable and to secure their rights to a stable climate and healthy environment.
Get Involved