10 years ago, companies committed to eliminate deforestation from their products by 2020 and yet they are no where near to keeping that promise.
Get Involved
Catastrophic wildfires, fueled by climate change, swept the world in 2019. In Indonesia, Greenpeace volunteer firefighters spent 3 month on the frontier fighting extremely harmful for the climate peat fires. This was one of the longest ground operations in the history of Greenpeace. How was this suffocating battle? Find out from the photo flashbacks and memories of Ratri Kusumohartono, Forest Campaigner at Greenpeace South-East Asia.
This year fires started earlier than we expected. Instead of launching the deployment in the beginning of September as planned, we had to be on the field already in early August. As we were about to land in Palangkaraya, from the window of the airplane we could see smoke coming from the ground. This is when we realized that predictions for this year catastrophic fires are right.
PHOTO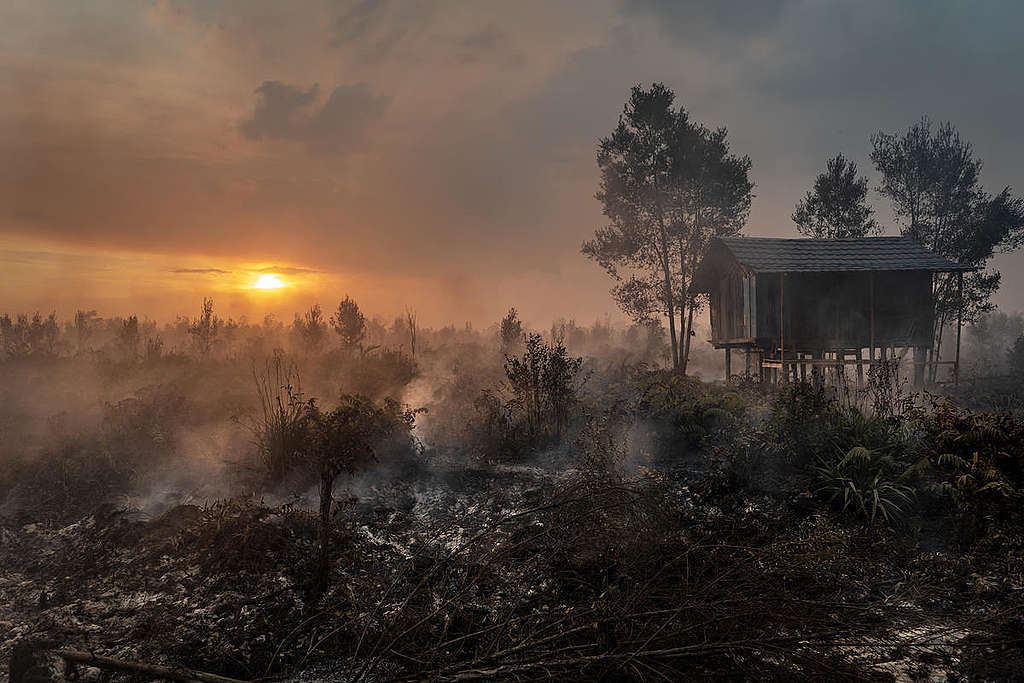 Travelling deeper into the Pulang Pisau district, we could not recognize the area that we visited just a couple of months ago: instead of green forest and full swamps with freshwater fish we saw dry burned land. After 3 days of preparation and building the basecamp our volunteers started their fight with fire.
PHOTO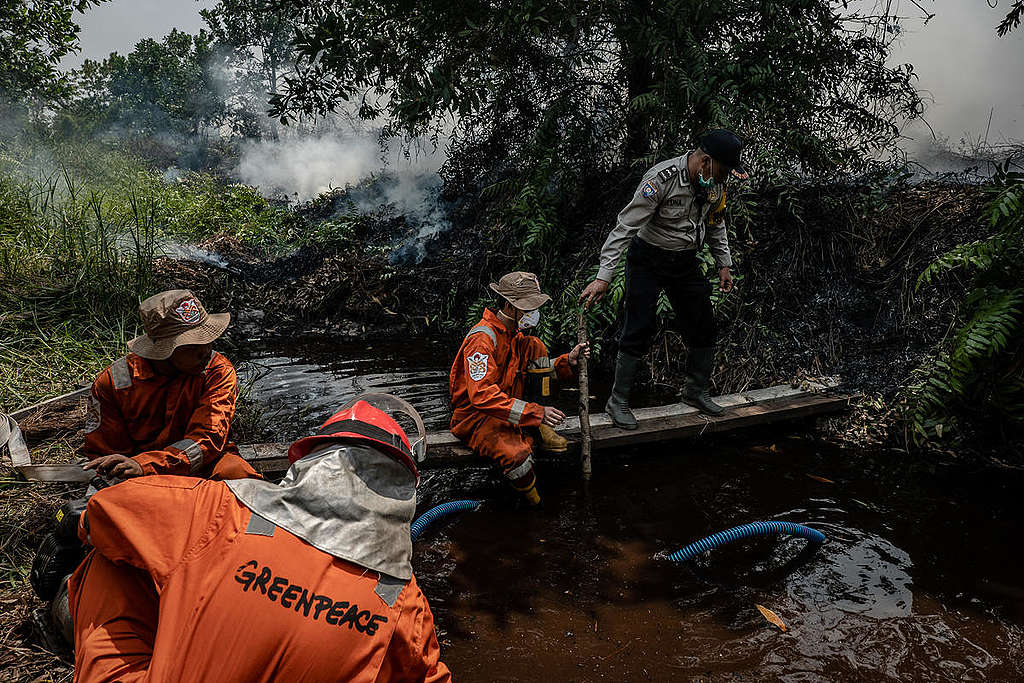 Three months passed like one day. We worked together with local communities, firefighters and government authorities on peat fires. Fire suppressions were conducted 3 to 4 days in a row with 2 days break in between. Everyday we were taking turns in suppressing fires, two of us always stayed in the basecamp for emergencies. All volunteers went for medical check ups once every four weeks.
PHOTO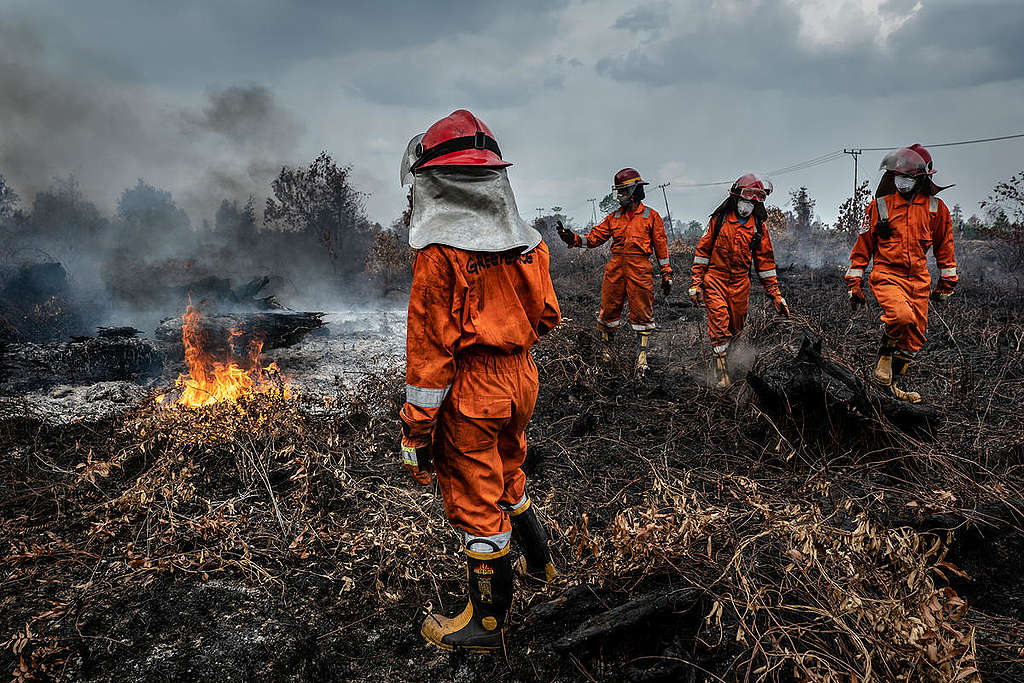 In August local hospitals could not cope with all the respiratory patients, with children and babies crying non-stop. As the haze got worse, maskers and oxygen cans become rare items. We visited schools and hospitals to distribute masks, that were transported from Jakarta and South Kalimantan.

PHOTO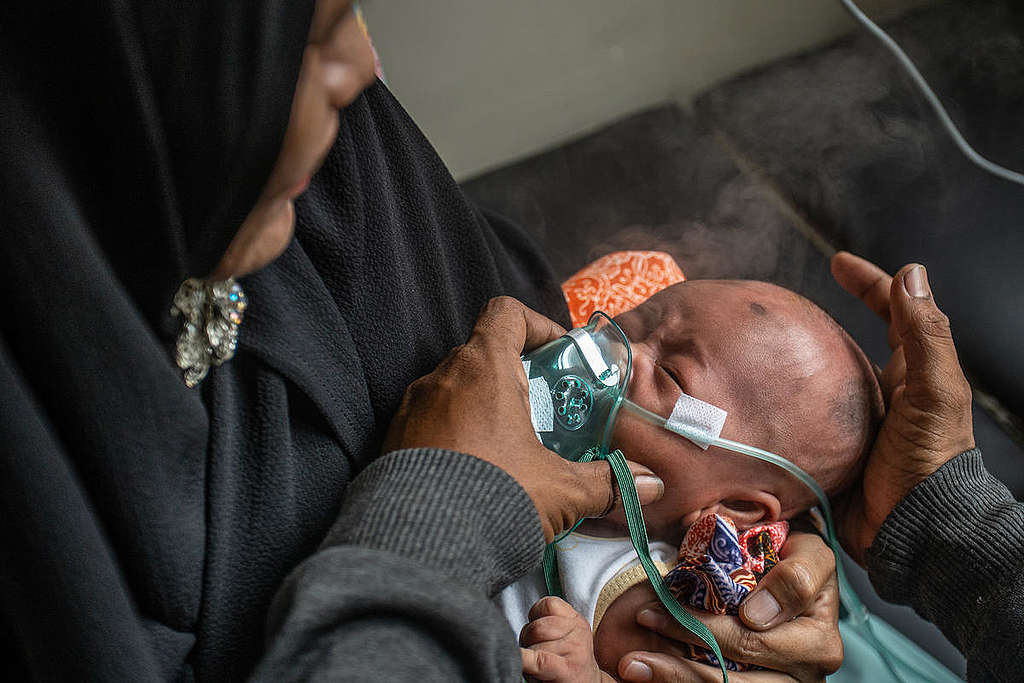 In September, when haze started crossing over to Malaysia and Singapore, I joined the documentation team to document fires in an oil palm plantation that belongs to a Malaysian group and pulp and paper plantation that belongs to Singapore group. We travelled to the site by small boats through peat swamps. As the boat got closer to the fire location, the smell of the smoke grew stronger. It was not a long walk from where the boat landed that we found massive fires. No one from the company was there to put it out.
PHOTO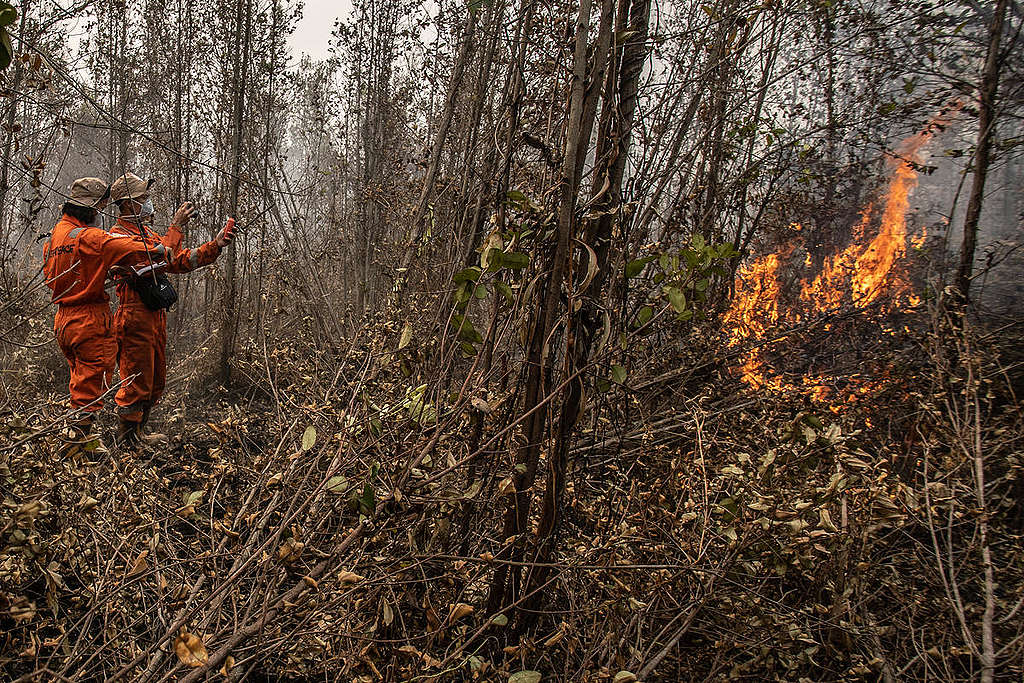 Next point was Jambi where we went to document fires inside PT Wirakarya Sakti, a pulp and paper plantation belongs a Singapore group. I have been to many places affected by wildfires, but this is the worst I've seen. The city of Jambi was suffocating, due to haze the visibility on roads was around 150-200 meters. The sky was orange, locals told us that they have not seen the sun over 2 weeks. Our photographer felt he was in a scene from a Marvel movie. All these fires inside concessions are happening because the government is still failing to enforce existing laws against plantation companies.
PHOTO

Surviving haze became the main challenge for Indonesians in the end of September. We decided to coordinate with other NGOs and local authorities to start building safe houses for haze victims. Greenpeace Indonesia fundraising department worked together with kitabisa.com to set up a crowdfunding platform to build safe houses which would provide oxygen therapy, medical kits and air purifier for locals. We've managed to work with local schools to build safehouses in Jambi, Riau, South Sumatra and Central Kalimantan.
Wildfires in Indonesia and across the globe are emitting dangerous levels of CO2 and are a huge contributor to climate change. According to Copernicus Atmosphere Monitoring Service (CAMS), this year Indonesian fires were one of the most intense in nearly two decades, unleashing 708 million tons of greenhouse gases into the atmosphere. It is time for the government to make a more concrete pledge to stop forest fires and peat destruction. Ignoring wildfire emissions is ignoring the fight to staying below 1.5°C. 2019 was a horror but if Indonesian government and private sector continue burning our forests and peats, the worst is yet to come.