Your predecessors have legitimized a form of illegal unreported and unregulated fishing (IUU), by allowing fishing companies to underreport the gross tonnage of their industrial vessels for more than thirty years in Senegal. They have enabled these vessels to access fishing zones that would have been inaccessible to them. By ignoring this unacceptable fraud, previous ministers have also legitimized unfair competition between small pirogues and industrial vessels. In addition to sharing their ressources, artisanal fishermen are exposed to more risks of accidents at sea as industrial vessels access their fishing grounds, and, in some cases, destruction of their fishing gears.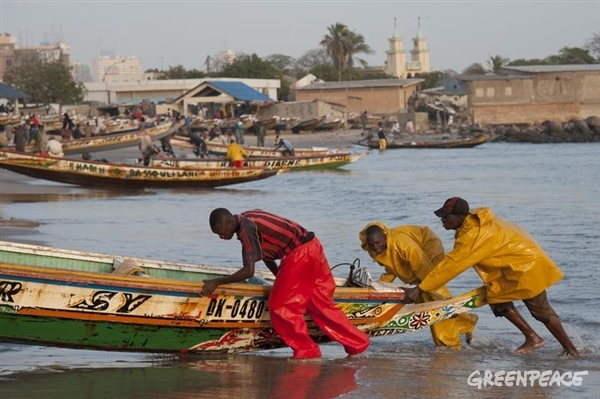 Tonnage fraud is a form of cheating that also allows vessels owners to pay smaller license fees to the Senegalese governments.  These funds could have been useful in key sectors such as health and education.
Honorable Minister, today, you have the opportunity to solve this issue and put an end to a practice that has remained unpunished for a long time. Since the renewal process for fishing licenses in Senegal is ongoing, you can make a difference and  put the record straight. You have the power and just need to show political will.
Say "NO" to all these cheating vessels who want access to Senegalese waters with false gross tonnage data. Tell them "NO" because the years of impunity are over and this will not happen anymore under your mandate.
Access to resources in the Senegalese Economic Exclusive Zone must be reserved for those whose fishing activities with the least impact on the marine environment and with major social positive impacts (job creation, food security, among others). It is also important to give access to fishing operators who comply with local and international legislation. Gross tonnage cheating is a very serious offense which must be severely punished and not lead to open access to our fishing areas.
Honorable, sort this out and demand that all fishing companies, without exception, that want their vessels to access Senegalese waters to provide international tonnage certificates delivered by accredited experts. This screening is more than necessary, both for the health of our oceans and the well-being of people who depend on fisheries resources for their food security and livelihoods.
Fishmongers, women processors, fishermen, sailors, civil society and all Senegalese people are really watching and hoping that, 2016, is the year when you will put an end to this injustice that only benefits a very small group.
Your decision will be welcomed and contribute to more transparency in the fisheries sector as demanded by President Sall during a recent Ministerial council.
Honorable Minister, take action now!
ACT NOW:
Tweet this letter (in French) to the Fisheries minister and the Senegal presidency.
Sign our petition (in French) to ask a strong action from the government NOW.
Share this blog on Facebook.