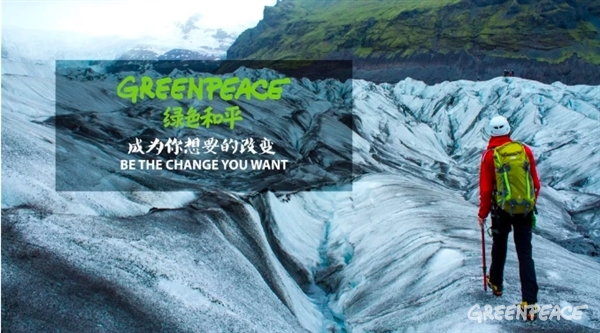 The past decade has been one of the most important for our environment. From apocalyptic air pollution, to a new era of climate and environmental ambition, China is on a trajectory of monumental change.
No one knows this better than Li Yan. Working in the environmental field since 2004, Yan has borne witness to this seismic shift, the searing highs and crushing lows of China's journey towards environmental protection.
12 years since she first joined Greenpeace as a climate and energy campaigner, Yan is now taking on a new and critical role, strengthening and guiding Greenpeace's crucial work in China to shape a new era of green action, as Greenpeace China's Chief Representative.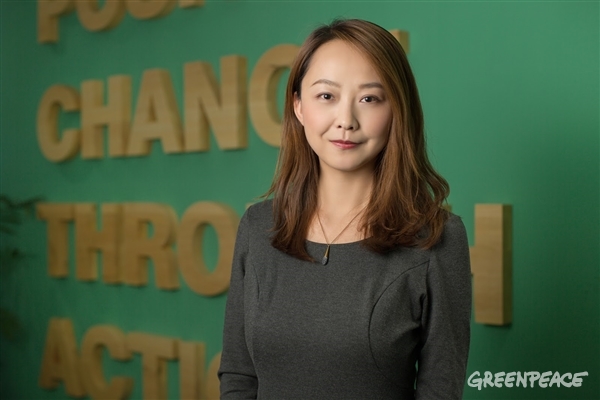 Li Yan was appointed Chief Representative of Greenpeace East Asia's Beijing office on July 30 2018
Originally hailing from China's northwestern Gansu Province, Yan has been on the front lines of environmental action for over 14 years. Yan joined Greenpeace soon after graduating from Peking University with a Bachelor in Environmental Science and a Masters in Ecology, after a two year stint in Beijing's Environmental Protection Bureau.
Her first contact with Greenpeace came while she was still a student, attending a lecture by Greenpeace's then International Executive Director, Gerd Leopard, and two founding members of Greenpeace's first operations in China.
"I couldn't believe that the Greenpeace I'd seen on television blocking whaling ships and making a bold stand for our planet earth actually had an office here in China. It planted a seed somewhere in my young mind, that would soon grow into the realization that creating change in environmental protection can come from civil society, from all of us."
This experience, along with her studies of Environmental Science and Ecology, removed any doubts she had about throwing herself into a lifelong career of fighting for environmental protection, in China and for our planet.
Bearing witness on the roof of the world.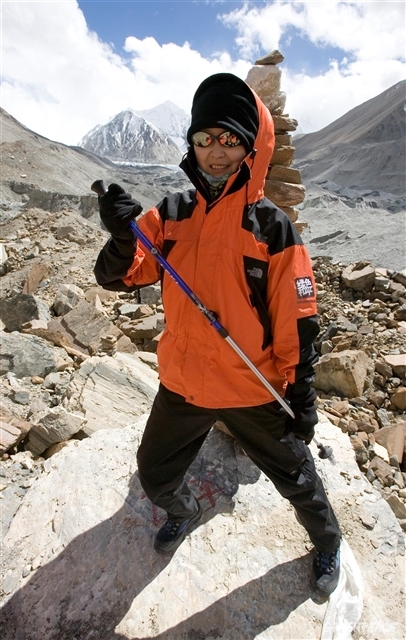 One of Yan's earliest missions for Greenpeace took her to the slopes of Mount Everest, leading a groundbreaking 40-year comparison study on the impacts of climate change on glaciers in 2006 and 2007.
5600 meters above sea level, she witnessed first hand the devastating effects of climate change on our physical landscape, and spoke and worked with local people who had a deep dependence and spiritual connection to the mountain.
"Being there and witnessing first hand what climate change is and how it affects communities meant something different from all that I had learned and read in university. It was at that moment that my commitment to environmental protection became so much more than an intellectual pursuit.
"I also realised at that moment that this is Greenpeace. A unique spirit and methodology that is a part of the organisation's DNA: witnessing, recording and sharing, raising awareness and making change happen" said Yan.
The ensuing report and images of the expedition were shared globally and endorsed by then UN Secretary General Ban-Ki-Moon. But what struck Yan most was the power of imagery and human connection in the work.
"The emotional touch conveyed through experience is so much more potent than cold, dry reports. As environmentalists we have a responsibility to pass on this feeling to more people."
From Copenhagen to Paris and beyond


2007 brought more new challenges and opportunities as Li Yan entered the world of multilateral climate negotiations, attending the UNFCCC climate negotiations as part of Greenpeace's global delegation.
From 2007-2012, she attended every UNFCCC Conference of the Parties (COP), including the Copenhagen meeting of 2009, which went down in history as an extraordinary failure.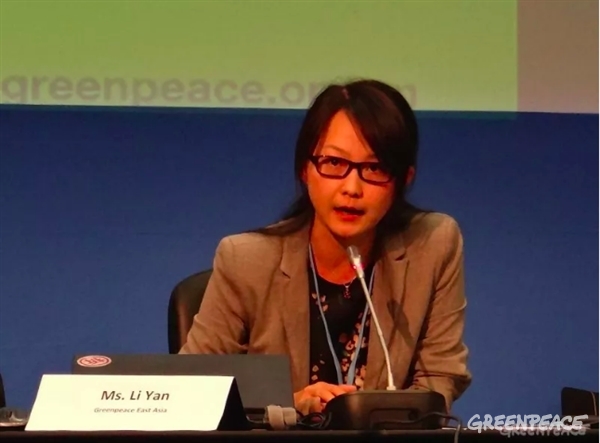 Coming off the tail of a yearlong campaign to 'Count Down to Copenhagen', Yan and her peers had entered the proceedings with high hopes, only to have them dashed.
"When the meeting ended, the emotional blow was unimaginable."
Before she departed Copenhagen, she captured her thoughts and impressions from the meeting in a blog post and sent off to be shared Greenpeace's platforms. By the time she got back to Beijing, the post had gone viral across China's social media platforms, with shares and views climbing into the millions.
As bitter as the disappointment was, Yan could see there was strong public appetite for change and this spurred her forward to continue the fight.
Six years later that hope for change was realized as Yan took part in another historic moment when 195 countries came together to adopt the Paris Agreement, a landmark climate treaty, in December 2015.
"The will of the public and the actions of the world's leaders were finally moving in the same direction," Li Yan reflects.
Looking forward
Since then, China has continued to change and develop. China's renewables industry has grown into the largest in the world, while coal consumption is in the process of flattening and eventually going into decline. Meanwhile, vitally important issues of pollution and ecological protection are gaining traction on the national stage.
Moving forward in her new role, Li Yan will guide Greenpeace's legal operations, registration and project management in China, working with research institutes, other NGOs, government departments and the community, to steer China in the direction of vital change.
Talking about the future work and location of Greenpeace in China, Li Yan says:
"As one of the most influential environmental organizations in the world, with a successful 16 year history of campaigning in Mainland China, I hope to lead the Greenpeace China team to make profound positive change. Together we will protect the green mountains and clear waters, accelerate the pace of sustainable development, and support China to become a genuine global ecological and climate leader. Now let's get back to work!"