We are delighted to announce the expansion of the program to more districts and to more than 30 independent and chain coffee shops.

Find more details here

& experience the zero-waste takeaway journey!
---
Would you join us in giving the troubled Earth a coffee break? We could replace single-use plastic and paper cups with reusable coffee cups. Let's give the Earth a time out from the overwhelming plastic pollution problem.
In collaboration with a local start-up, Greenpeace launched the Sheung Wan Borrow and Return Cup Program in July 2022. Reusable cup ware is introduced to the Hong Kong community through a mobile app. In the first phase, 6 coffee shops offer returnable cup services, showcasing a feasible approach to plastic reduction. Download the app below and give the Earth a break from plastics.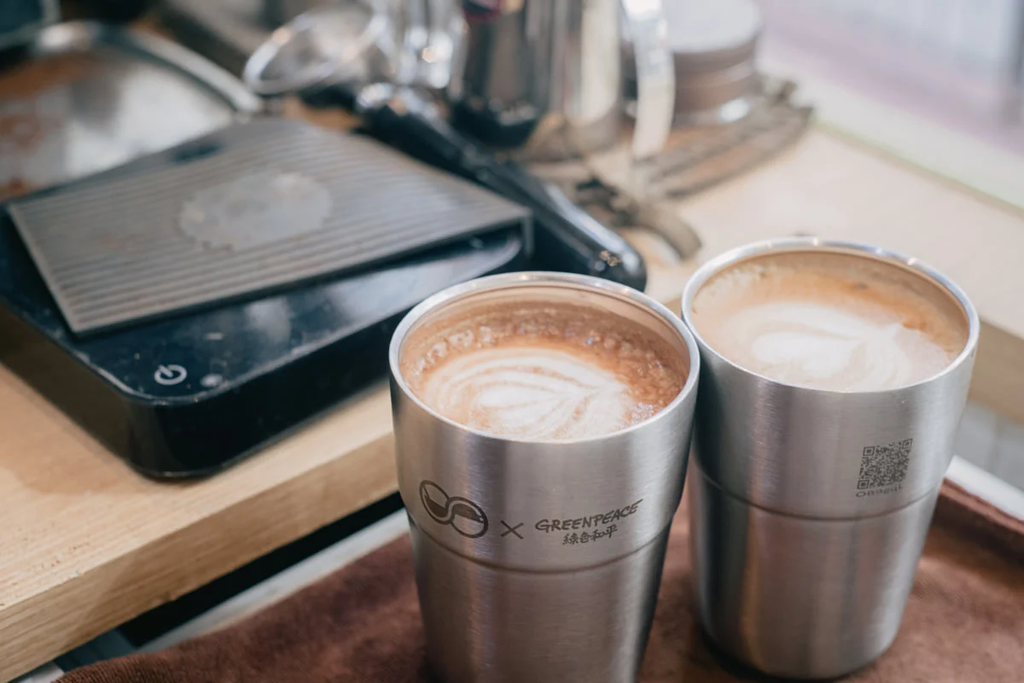 Instant change in a coffee break time
Perhaps most Hong Kong people are too exhausted. Tossing away wastes is meant to say bye-bye to troubles. Yet keeping them away from sight doesn't mean the wastes vanish in the air. Instead, they accumulate on the Earth day by day, till we can no longer afford the consequences.
Over 400 million takeaway coffee cups are consumed in Hong Kong every year. In 2020, a record of over 266 tonnes of single-use tableware was tossed, among which about half of them were disposable cups and boxes. The Earth needs a break from the tremendous amount of plastic waste produced. Would you spare a coffee break time and kick off an instant change to help relieve the plastic pollution problem?
We deserve a coffee break, and so does the Earth
The lately launched Sheung Wan Borrow and Return Cup Program is backed with a mobile app #ch00ze. It aims to replace single-use disposable cups with a convenient, feasible and user-friendly reusable cup borrow-and-return system. With a click, you'd be able to borrow returnable cups at the 6 participating coffee shops in Sheung Wan.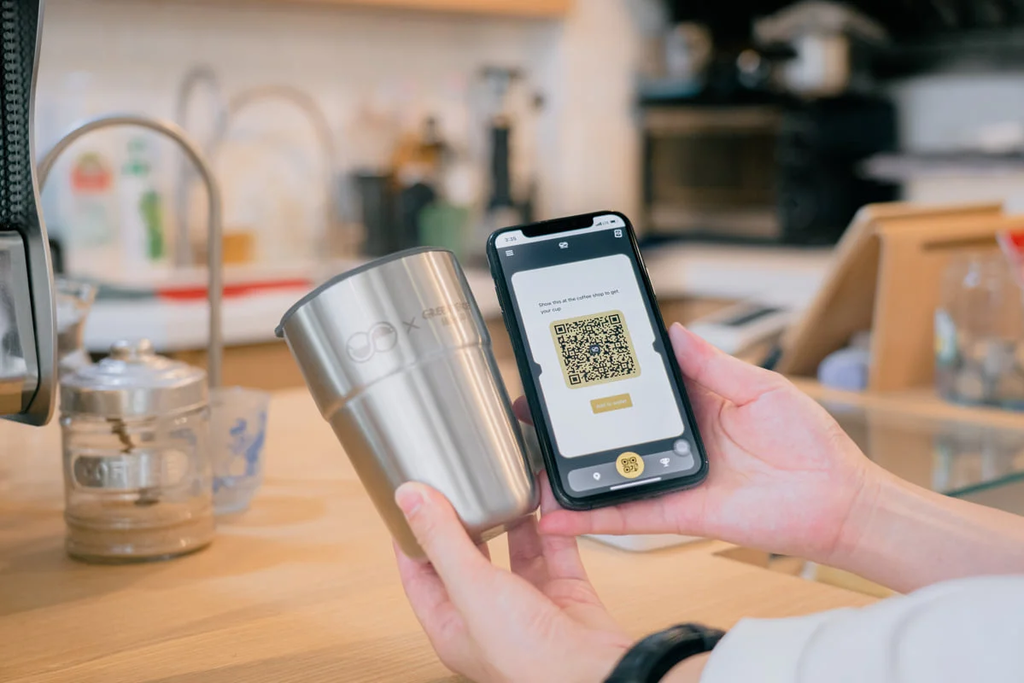 Four Simple Steps to Borrow and Return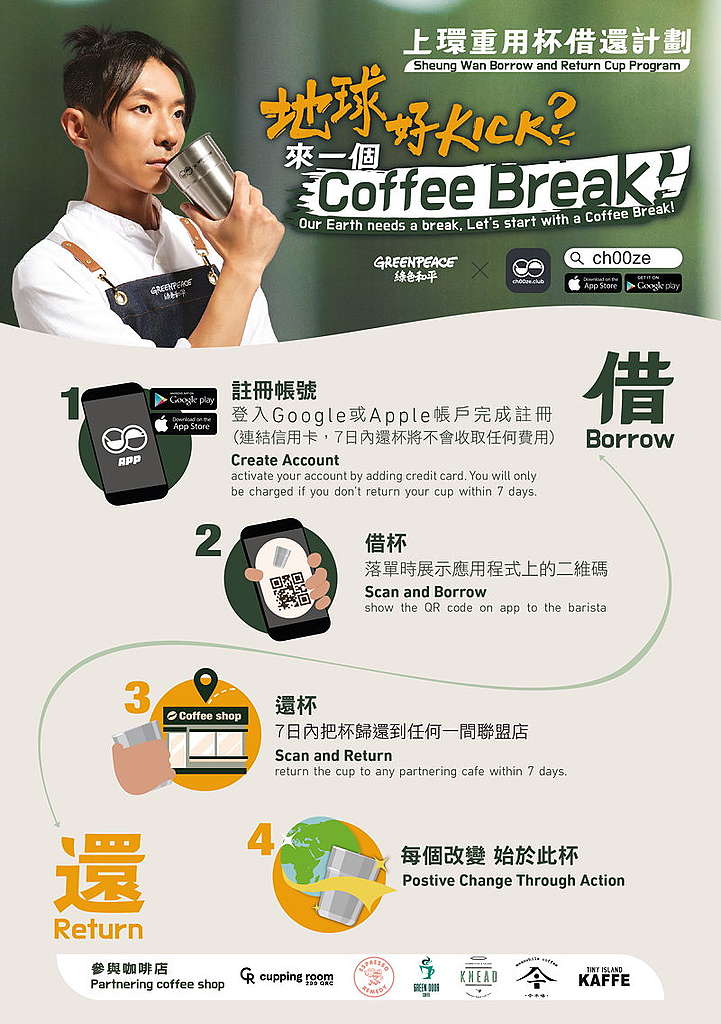 Download App #ch00ze(Support iOS and Android )
For new users, register with your email account (the credit card link is used for cup borrow deposit to be charged for late returns)
At any of the 6 participating coffee shops, show your QR code in the App. The takeaway drink will be served in a reusable cup for you.
Return the used cup to any of the 6 coffee shops in 7 days. The cup will be cleaned for the next user. Community resource sharing can be achieved as simple as this!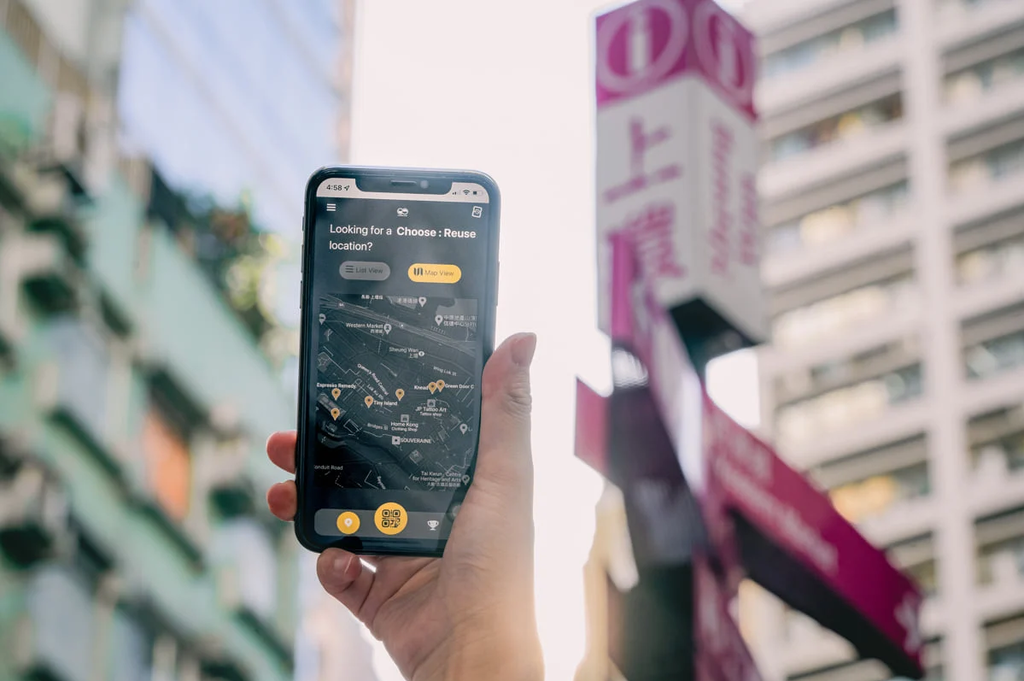 Sheung Wan Borrow and Return Cup Program – The six cafes
Cupping Room
Address:299 Queens Road Central
Instagram
Espresso Remedy
Address:22-24A Tai Ping Shan Street
Instagram
Green Door Coffee
Address: G/F, 197A Queen's Road Central
Instagram
Knead
Address:G/F, 28 Jervois Stret
Instagram
Meanwhile
Address: Shop F2, LG/F, 33 Hillier Street
Instagram
The Tiny Island
Address:15 Square Street
Instagram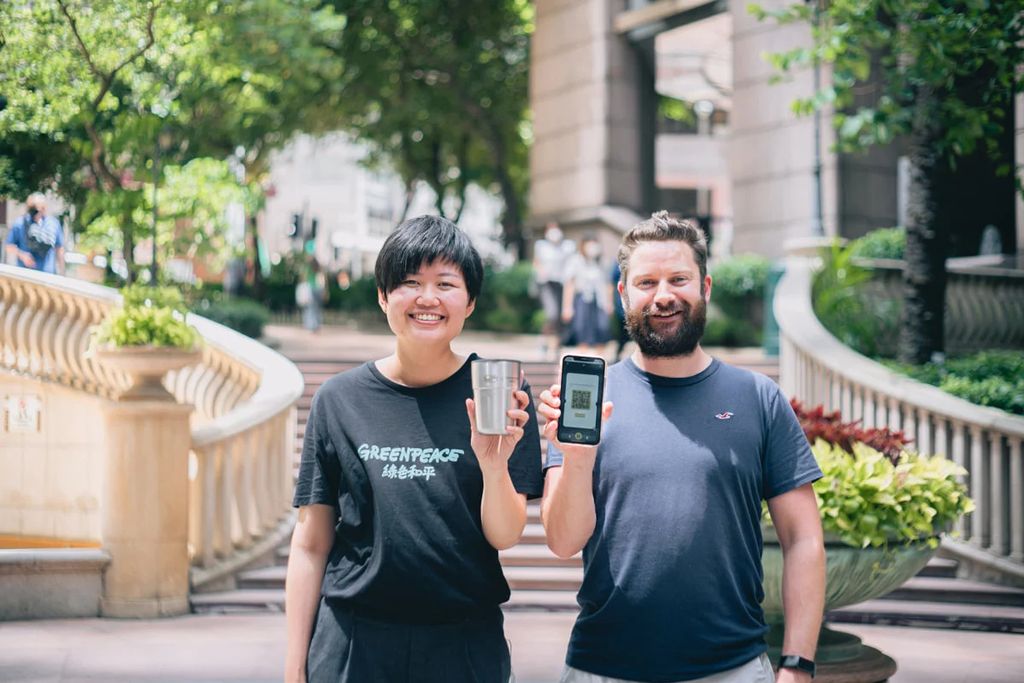 Systematizing the Reusable Tableware Borrow-and-Return Program, In Hong Kong, We Can!
In the good old days, people in Hong Kong used to return glass bottles of soft drinks in stores and were compensated in pennies, naming this a return of the bottle deposit fees covered at their purchase. Reusable containers are not new to the city. In recent decades, resources of the community are shared through rentals of bicycles and chargers. The whole process has become digitalized nowadays and we enjoy convenience as part of our daily life. Why can't borrowing and returning reusable tableware be carried out?
On behalf of Greenpeace, the Hong Kong Public Opinion Research Institute interviewed 1,005 adults by phone last month. Some key findings [1] from the survey include:
on average, Hongkongers consume 400 million single-use coffee cups per year
54% of the interviewees said they were willing to try to borrow reusable utensils for takeaway service
The responsibility for plastic reduction is not restricted to consumers. Greenpeace advocates the feasibility of a reusable container system to the Hong Kong Government and enterprises, taking reference from our experience with the neighbour community: Greenpeace Taipei office has been advocating the reusable cup borrow-and-return system for 3 years. As of now, 400 stores of FamilyMart Convenience Stores have taken part in the program [2].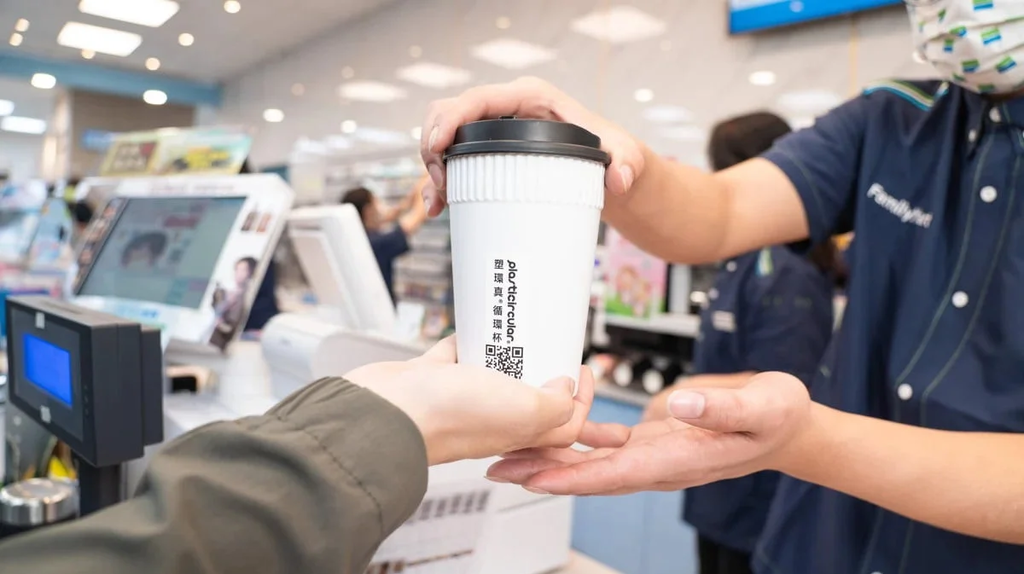 Endy Chow Supports the Reusable Cup Program: Every Small Good Deed Matters
Greenpeace is glad to have invited Hong Kong singer-songwriter, Endy Chow, as the Ambassador of the Sheung Wan Borrow and Return Cup Program. Well known as a coffeeholic, Endy told Greenpeace he has been bringing along his own mug to coffee shops for years, prior to his capacity as the program Ambassador.
In a Greenpeace video, he demonstrates how a barista prepares a take-away coffee and serves it in a reusable cup. He sees the importance of helping relieve the troubled Earth from plastic wastes and upholds his principle in challenging times, "every small good deed matters. Never look down upon any small steps, together they will make a difference."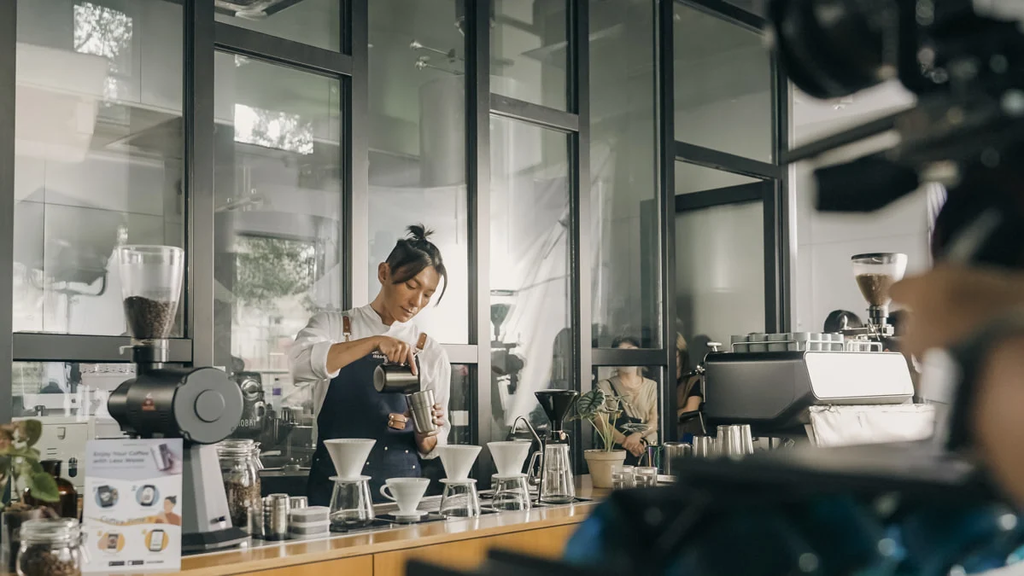 Download #ch00ze Now to Borrow a Reusable Cup
Notes:
[1] Hong Kong Free Press, Jul 19 2022