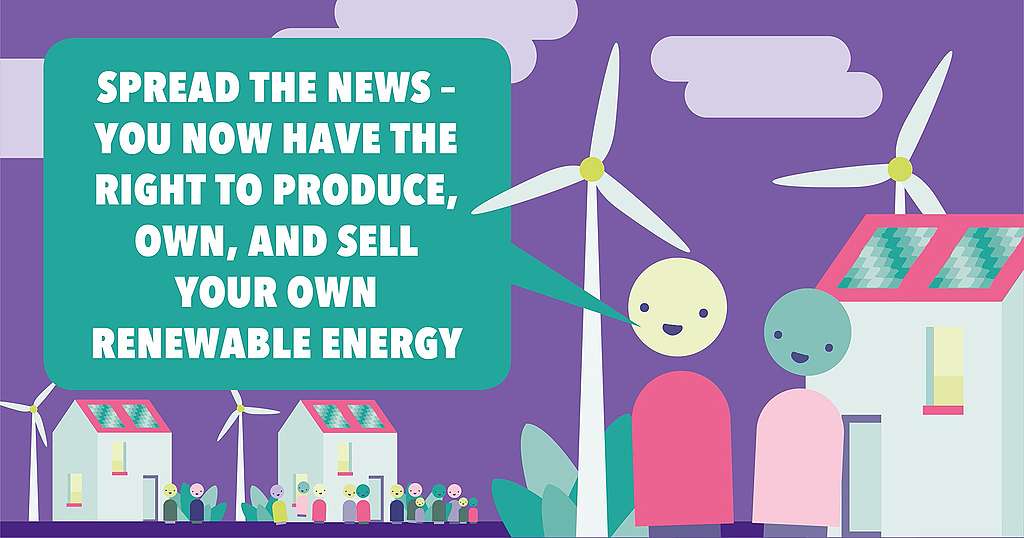 This booklet explains how new EU renewable energy legislation could be used to unleash a wave of fossil-free community-owned energy across Europe.
Bringing examples from across Europe, it shows how the new EU renewable energy laws – which give new rights to communities, local authorities and citizens to generate and sell their own energy – can help to remove barriers to community-own renewable energy. It gives practical steps and resources for action.
It is produced in conjunction with Friends of the Earth, REScoop.eu, and Energy Cities.