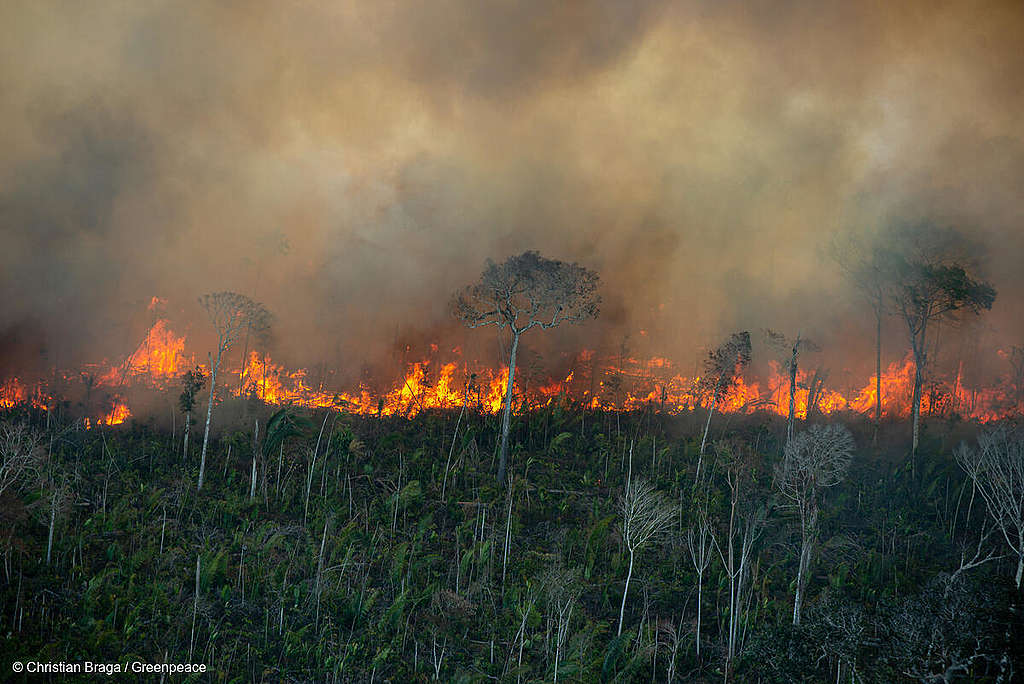 Brussels – A European Commission draft law, published today, to cut deforestation out of the EU's supply chains is a tentative first step towards protecting the world's forests, but still has major gaps, warned Greenpeace.
The draft law would for the first time require companies selling certain products on the EU market to trace their origin and show that they are not linked to forest destruction or forest degradation. However, ecosystems other than forests, like savannahs and wetlands which are of major importance to climate action and biodiversity, would not be afforded protection. Also, the Commission's proposal would only control a limited number of products, ignoring many with major links to forest and ecosystem destruction – such as pork, poultry, rubber and maize.
Greenpeace EU agriculture and forest campaigner Sini Eräjää said: "For the first time there is a glimmer of hope that the EU – one of the world's biggest markets – could curb its destructive impact on the world's forests. But the European Commission has still left serious gaps in the new law that would leave vital ecosystems in many parts of the world vulnerable. EU governments and the European Parliament must tighten up the law so people can be sure that what's in their shopping basket isn't linked to the destruction of nature or human rights abuse."
The Commissions' proposal does not require companies trading in commodities and products to observe international laws protecting the rights of Indigenous People and local communities, leaving them exposed to abuses, Greenpeace warned. The proposal also fails to address the impact of investments by the European finance sector on the world's ecosystems.
Next steps
Negotiations in the European Parliament and between national ministers are expected to start in earnest in the first half of 2022. In the European Parliament, MEPs in the environment committee are expected to take the lead on the file. Members of the environment committee produced a report last year detailing what successful legislation should look like to curb the impact of the EU's consumption and investments on the world's forests, other ecosystems and human rights.
Contacts:
Sini Eräjää, Greenpeace EU agriculture and forest campaigner: +32 476 975 960, [email protected]
Greenpeace EU press desk: +32 (0)2 274 1911, [email protected]
For breaking news and comment on EU affairs: www.twitter.com/GreenpeaceEU
Greenpeace is an independent global campaigning network that acts to change attitudes and behaviour, to protect and conserve the environment and to promote peace. We do not accept donations from governments, the EU, businesses or political parties. Greenpeace has over three million supporters, and 26 independent national and regional organisations with offices in more than 55 countries.
EU Transparency Register: 9832909575-41