On 17 November 2021, the European Commission published a draft law to address the EU's contribution to global deforestation and forest degradation. In recent decades, forests have been cleared and degraded at an accelerating rate mainly due to agricultural expansion, illegal or unsustainable logging, and other activities like mining. Between 1990 and 2020, some 420 million hectares of forest have disappeared, an area larger than the European Union. A recent study estimates that European consumption is responsible for 16% of tropical deforestation. linked to internationally traded commodities like meat, palm oil or soy. Faced with increased logging, often only for short-lived wood products and for wood to burn as fuel, the EU's own forests are also suffering as they are losing diversity of habitats and species. In addition, the destruction of ecosystems in order to access natural resources, grow crops and graze animals often comes hand-in-hand with the violation of Indigenous Peoples' rights or other human rights abuses.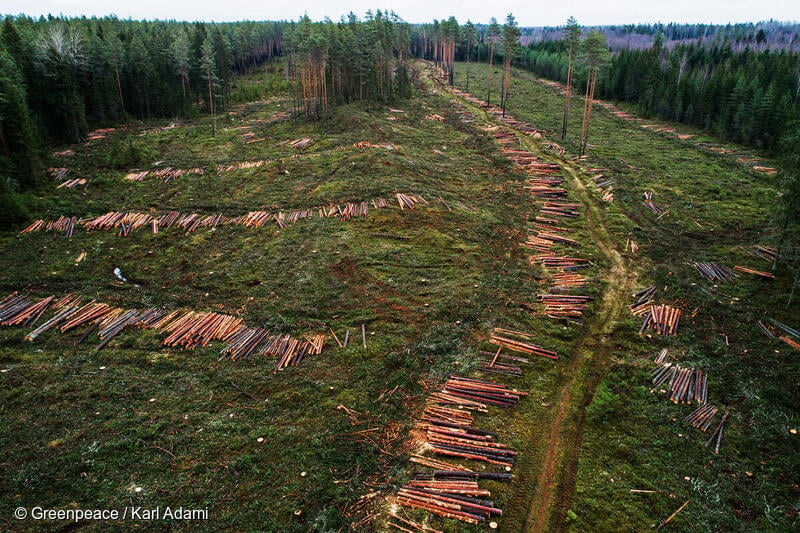 Many industries and corporations are attacking the draft law to introduce loopholes. The proposed traceability and transparency rules are particularly under attack, with companies
unwilling to tell authorities exactly where their products come from, or resistant to separating products that are 'clean' from destruction from those that do not meet the
requirements of the law.
This briefing provides practical examples of how traceability of many commodities is already done, and – contrary to the claims of industry lobbyists – is completely feasible. It highlights examples from global chocolate producers to small-scale palm oil producers and European wood markets, explaining how traceability works in practice. Clear legal requirements would give an incentive to companies to finally live up to the zero-deforestation commitments they have been making for more than a decade.