The year 2020 ground to a halt as the world dealt with the Covid-19 pandemic; all the while the flood of plastic pollution kept rising. The never before seen global health crisis impacted our lives in so many ways, some of which were immediate while others remain to be seen. Full lockdowns imposed by governments pushed a new normal on us, changing our daily routines and forcing us to adapt to new habits. Unfortunately one of the side-effects of that change is an increase in throwaway plastic usage, which soared with the necessary use of facemasks and surge in single-use plastic packaging for food and other items arriving at our doorsteps from online deliveries.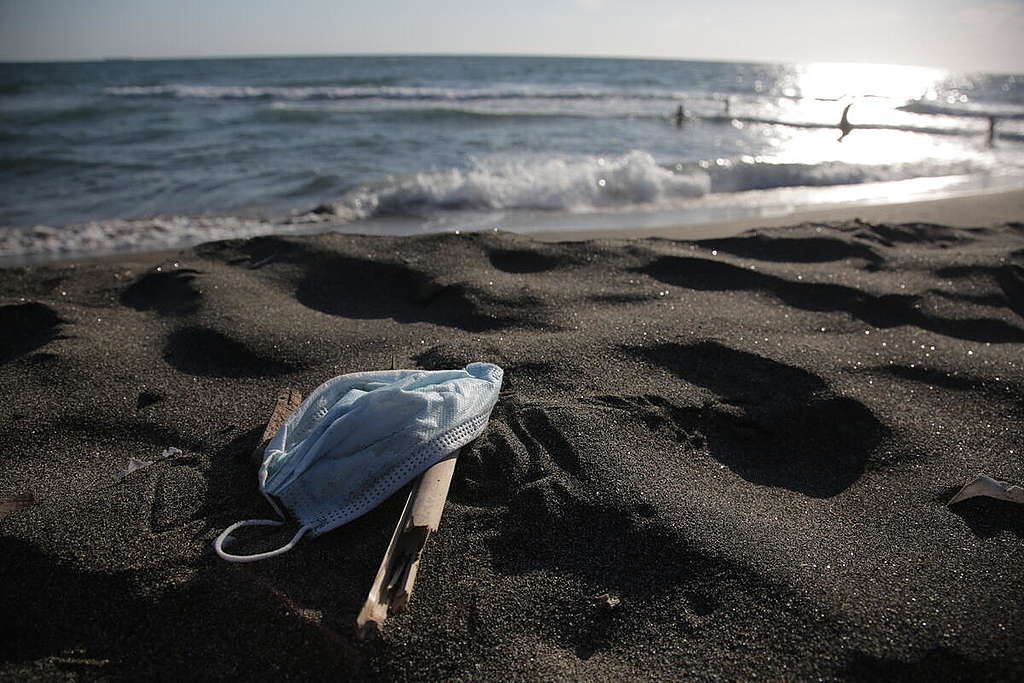 According to a case study Malaysians used about 7.04 million face masks daily during the pandemic in 2020. However most single-use or disposable face masks contain plastic; and as face masks became an essential item to the average person, the widespread use of single-use facemasks also effectively increased PPE waste and therefore plastic waste. This is because single-use face masks are designed to be worn once and are not recyclable or reusable. 
In addition to face masks, online platforms for food and retail, known for its usage of plastic containers and plastic for packaging, shipping and packing (e.g. bubble wrap), has also increased during the pandemic. A report by Rakuten Insight noted that 58% of Malaysians believed they utilised food delivery services more frequently during the COVID-19 pandemic by June 2020. This could be due to the fact that people were now forced to work from home while also having to manage family life such as online schooling and household chores. Fears of contracting the virus as well as panic buying and long lines at grocery stores resulting from lockdowns led to an increase in online purchasing.
Besides the increase of food deliveries, Covid-19 also accelerated the shift towards digital purchasing. For example Malaysia recorded the highest percentage of digital consumers in Southeast Asia, with 83% of its population (15 years old and above) counted as digital consumers in 2020 according to a joint study from Bain & Company and Facebook. The study also noted that Malaysians are not just spending more money through online shopping compared to 2019, but they are also spending more on different categories from essentials to retail therapy due to the movement restrictions and closure of physical stores.
What do these numbers have to do with us? It tells us a story about how our lifestyles have changed since the start of the pandemic. It is crucial we understand how each purchase we make plays a huge role in how much we contribute to plastic waste. Plastics will continue to accumulate and congest our landfills and oceans if we are not careful or refuse to take early action.
None of us are experts at living with zero environmental impact and we are all learning at different stages but we can start by taking small steps. We probably would not get it right on the first try, but the point is that we keep trying and learn through our experiences. Small acts of change can make a big difference as we move on with life in this pandemic. This new normal may not end anytime soon, so why don't we take two steps forward and create a #betternormal instead. Remember, what we do in our lives can make a difference in how we create a sustainable future. However, it is important that we understand that the burden of reduction is not ours as consumers because the larger responsibility lies with corporations and their continued use and production of items wrapped in single-use plastic packaging. Here's how to start.