Hi my name is Delwyn Pillay, I completed my Bachelor of Arts in Environmental Management, in 2009 at The University of South Africa. I'm a well known full time volunteer activist for Greenpeace Africa, based in Durban, Kwa-Zulu Natal, South Africa.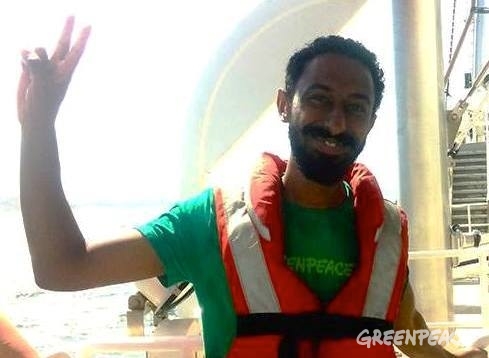 My passion for volunteer work, stems from my Grandmother. My fondest memories from my childhood were helping my Grandmother in the soup kitchen. My job was to help collect all the discarded fruit & vegetables from the supermarkets. For me it was like a treasure hunt, I could not believe how much good food got wasted. And from all the discarded fruit & vegetables that we collected, we managed to feed so many people. I felt like a superhero, it was the best feeling in the world.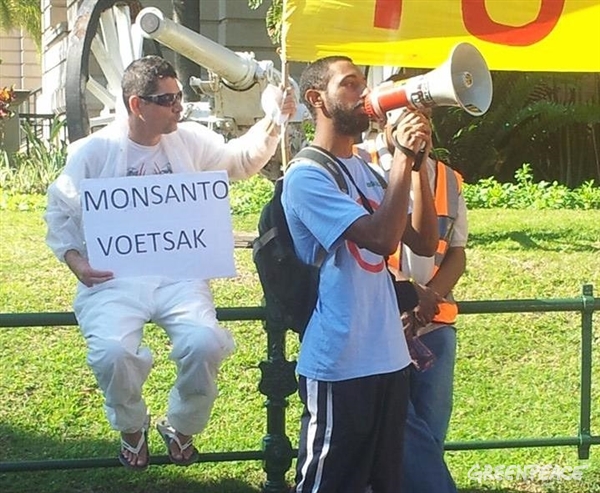 The main reason why I choose to volunteer for Greenpeace, is because like Greenpeace: I believe that our fragile Earth deserves a voice. It needs solutions. It needs change. It needs action! Greenpeace provides me with a platform to do just that and also because Greenpeace has such a rich history of activism and has always been at the forefront environment protection.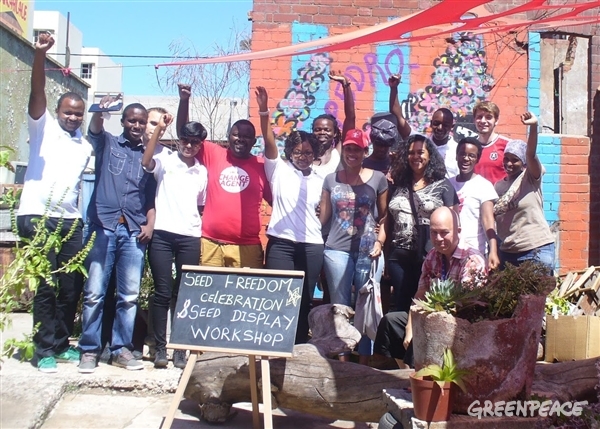 In my role as one of the core team members coordinating for the local Durban group, I try and effect real change by tackling issues of environmental sustainability, both on the streets by being active in local communities as well as online via social media.
I'll like to mention that I advocate for environmental and social justice issues, as the interests of people and the planet are bound together and depend on each other. I'm involved with several projects supporting local communities in terms of building self-sufficiency and resilience. One of those community projects, is the Green Camp Seed Bank, which was initiated as a result of a Community Seed Bank Workshop, which I facilitated. The primary function of the community seed bank is to maintain varieties of seeds for use in growing systems for the direct benefit of a community.
Our community seed bank's resolve and commitment is aligned to that of the 'Global Movement for Seed Freedom".
The Global Movement for Seed Freedom is a network of individuals and organisations committed to align our thoughts and actions with the laws of Gaia, Pachamama, Vasundhara, Mother Earth… We protect the biodiversity of the planet by defending of the freedom of the seed to evolve in integrity, self-organisation, and diversity.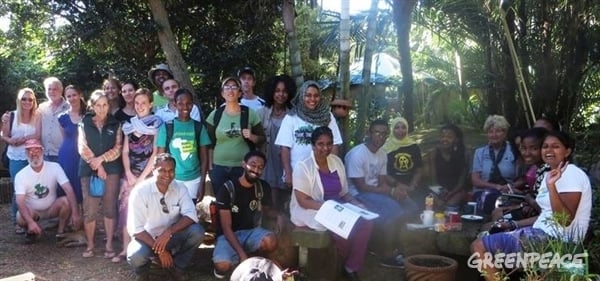 My experience and expertise has led me to a number of volunteer opportunities and community leadership roles but my greatest accomplishment is been part of the Greenpeace Africa family.
Viva! Greenpeace Africa Viva!
Would you like to get involved as well? Join a volunteer group in your area!