CitizenClimate is an on-going series about global citizens taking action, big and small, for the sake of a healthier planet for us all.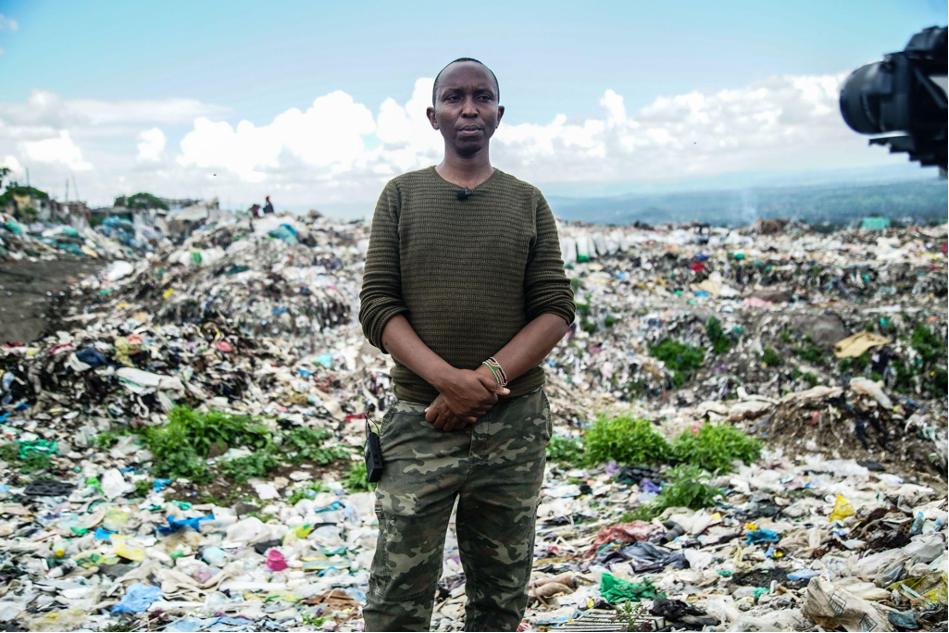 The Citizen: James Wakibia, a photojournalist and environmental activist based in Kenya.
The Action: James is in the forefront of the battle line against plastic menace in rivers in Kenya. James actively tries to educate his 24 thousand followers on twitter on the dangers of plastic to the environment and how even by cleaning it up from the rivers like he does (Twitter embed) is only a temporary solution to the crisis. Single use plastics must be banned.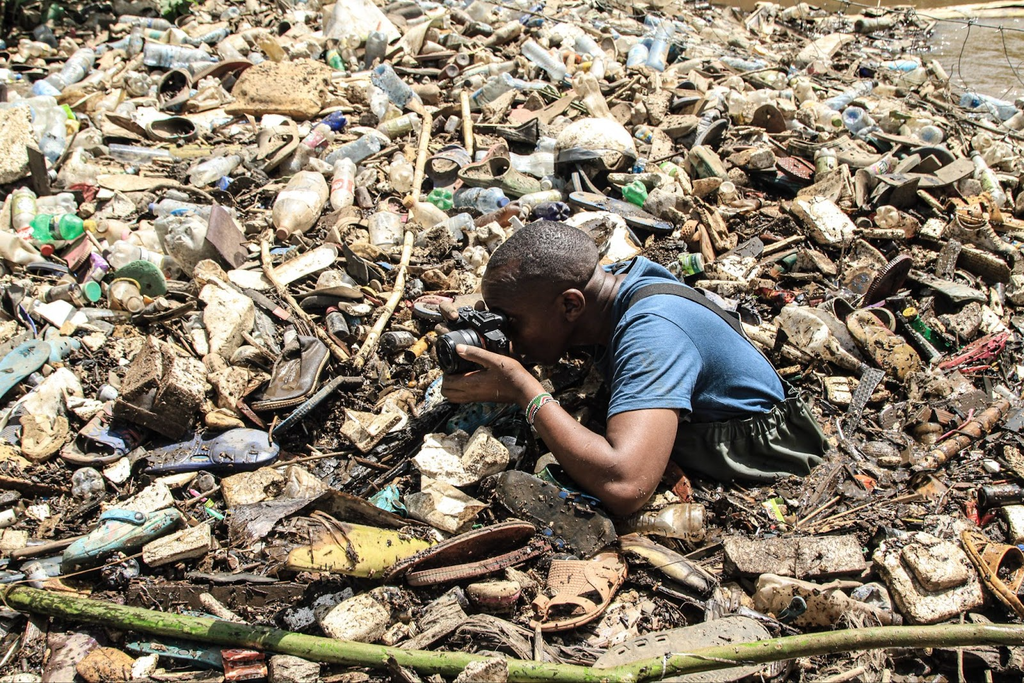 With the second round of negotiations for the Global Plastics Treaty underway in Paris, France, it is a once-in-a-lifetime opportunity to call for a strong global plastics treaty that will keep oil and gas used to produce plastic in the ground and stop big polluters with their relentless plastic production. A strong plastics treaty will deliver a cleaner, safer planet for us and for future generations.
The future Global Plastic treaty has a huge potential to put the world on a path towards a plastic-free future but it will be up to us to make sure that it delivers on its promises. From Kenya's parks to its rivers, plastic pollution is everywhere, eaten by livestock, harming animals like turtles and seabirds, it's in the air we breathe and the food we eat. Plastic isn't just destroying our natural world, It is driving the planet further into the climate crisis, over 99% of plastic is made from dirty fossil fuels, and we keep making more.
I spoke to James Wakibia, a plastic waste advocate who uses his social media platforms to mobilize netizens on the devastating impact of plastic pollution in Kenya.
How did you get your start in plastic waste advocacy?
The road I used daily to and from school was heavily polluted – it was a mess, filled with garbage and mostly plastic flying out. I started plastic waste advocacy because I was unhappy seeing my environment so polluted with plastic; I thought my efforts would bring some change; The pollution I witnessed irked me so much that I became an activist.
I saw your social media advocacy on the anti-plastic campaign, Why is the movement important to you?
I want to live in a clean environment, just like everybody else and plastic waste keeps accumulating and making once clean places look awful. The movement is important to first raise awareness and to make people see the impact of plastic in the environment, secondly, is pushing for policy change to address these issues. With a more aware citizenry, it is easier for society to change. Sometimes the local leadership enacts punitive laws without first making people aware of the reasons for those laws. It's critical that we create awareness of the effects of plastics and then enact laws.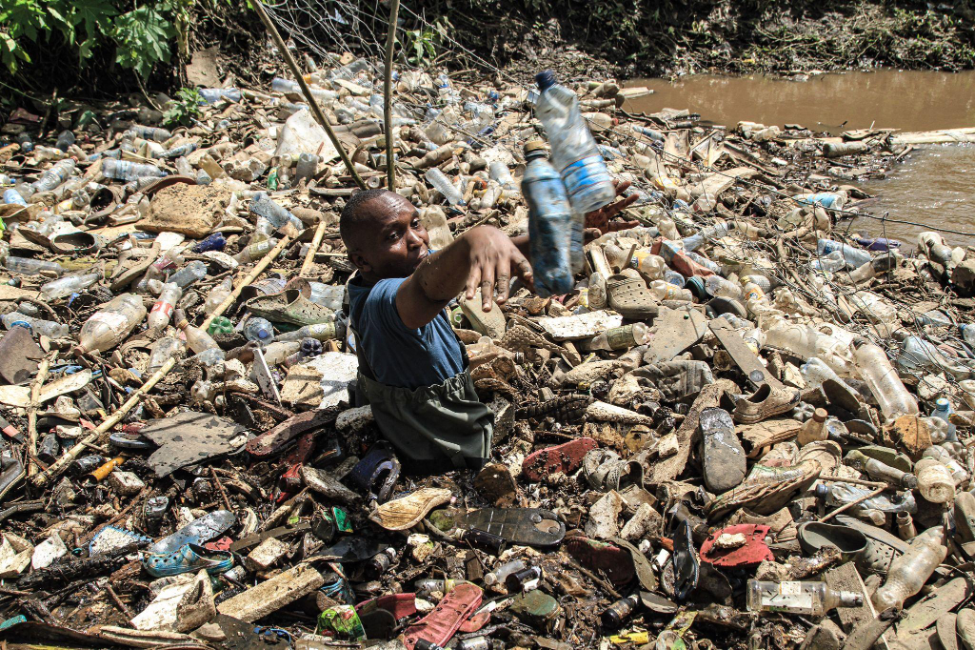 What is the value of youth advocacy in the climate movement? What unique perspectives do you feel the youth can bring to the campaign?
The youth are at an advantageous place in the climate movement due to their connectivity and subsequently easy to mobilize for the cause. They have the ability to bring in the energy, creativity and innovation to address climate change. They can also, in a big way, use technology to not only communicate climate messages but also practically live with advocacy and activism in their day to day life.
What are the unique challenges of being an activist in the Kenyan community? How can the international community help?
I think finances is the biggest challenge most activists have, so they end up using personal finances which are not sustainable. Without resources it's hard to implement or accomplish some projects. Another frustration I have experienced is always writing to apply for grants that never come through; people get tired, and ultimately they scale down on activities. We can do a lot to influence and bring change but we are short of resources to do that. It's something we need to be supported with.
What do you think are the local solutions to the problems in the climate and biodiversity crisis?
We need to support those already impacted by climate change; those driven out of their homes by flood waters like at Lake Nakuru, those who lost jobs after their workplaces got submerged, and those that cannot grow food on their pieces of land anymore because of severe drought brought by extreme weather conditions.
We need to help our communities understand ways they can adapt to these changes, by moving to climate smart agriculture or doing fishing or other economic activities to keep them going. Most importantly, public awareness needs to be increased so that people know what climate change means and how they will likely be impacted wherever they are in Kenya.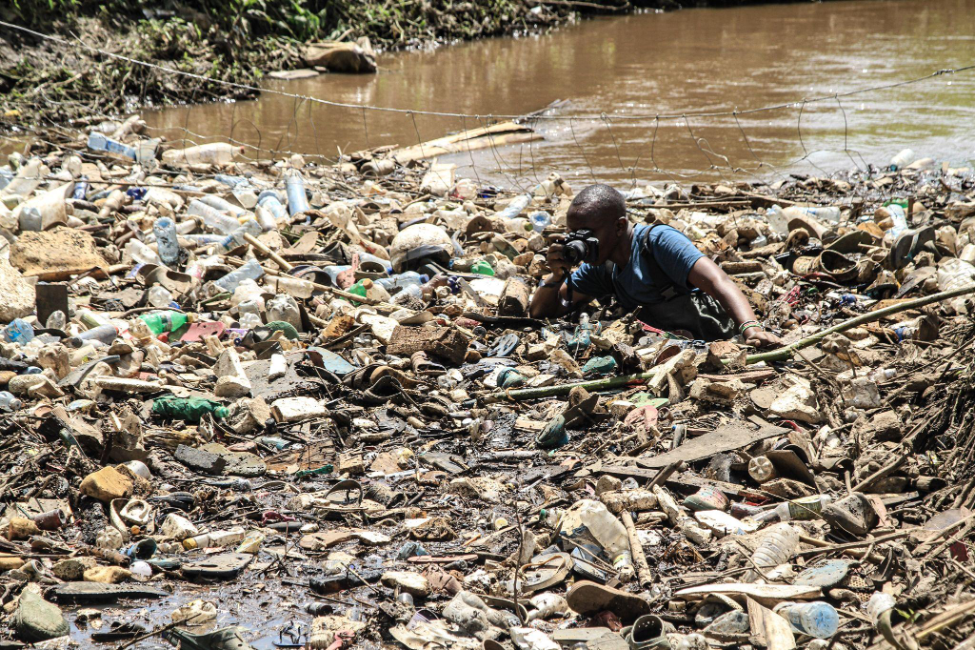 Any parting shot?
Yes. Less Plastic is Fantastic!
Let's end the age of plastic! – Sign the petition https://www.greenpeace.org/international/act/lets-end-the-age-of-plastic/