Yaoundé, 11 June 2020 – A request for massive tax reduction made two weeks ago by the loggers' association GFBC was not included in the revision of the finance law by the Government of Cameroon.
''The logging industry has never provided the good jobs and prosperity it had promised anywhere where timber is exploited", says Ranèce Jovial Ndjeudja, Forest Campaign Manager for Greenpeace Africa in Cameroon. "Instead, forest concessions became globally known for rampant human rights violations and their global contribution to forest destruction, including the spread of diseases like COVID-19 by destroying natural habitats [1]. It's important GFBC didn't get the tax breaks it wanted and for Cameroon's government to stand strong against such demands in the future", Ndjeudja added.
The Presidential Ordinance revising the 2020 finance law was published one day after Greenpeace Africa called on Cameroon's government to reject the request by GFBC for a shift in the payment of the Annual Forest Royalty, a tax break of nearly 50% reduction of customs duties on processed woods (5.6% instead of the 10% prescribed by the 2020 Finance Law) and the reduction of the Taxe d'Abattage to the 2018 financial law level (reduction to 2.5% from 4% as stated in the 2020 finance law). Analysis shows that the reduction was indeed not included in the revision of the finance law, though logging companies are still expected to benefit from the Taxe à l'Essieu (Article 15, line 3 of the 2020 ordinance), a benefit to vehicle owners more broadly and in any case less substantial than the tax breaks that GFBC pursue.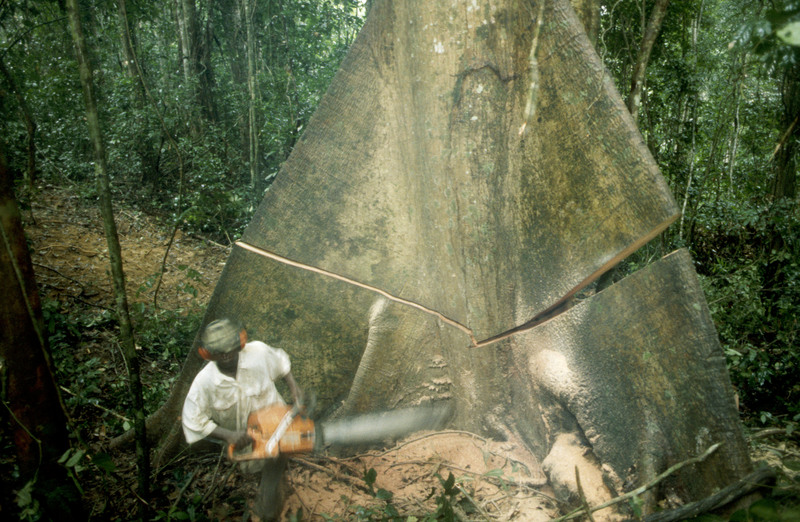 "Not giving in to the lobby of logging companies, especially in the midst of COVID 19, means more public funding available to our health system and infrastructure", Ndjeudja noted. "We call on the government to use this crisis to strategically shift away from logging and towards truly sustainable sectors such as renewable energy and ecological agriculture. We expect the 2021 finance law, to be voted in parliament in November, to lay the foundations of an economy that does not exacerbate the climate emergency, endanger biodiversity or threaten our health", concludes Ranèce Ndjeudja.
Notes:
[1] See Razgour, O; White, R (2020). Emerging zoonotic diseases originating in mammals: a systematic review of effects of anthropogenic land-use change https://ore.exeter.ac.uk/repository/handle/10871/120649 ; Destroyed Habitat Creates the Perfect Conditions for Coronavirus to Emerge:
www.scientificamerican.com/article/destroyed-habitat-creates-the-perfect-conditions-for-coronavirus-to-emerge/?amp
Contact:
Eddy Mbuyi, Regional Comms and Story Manager for Congo Basin, [email protected], +243-997414104
Tal Harris, International Communications Coordinator, [email protected], +221-774643195