Nairobi, 11 October 2022 – In a suprise turn of events, president Ruto has committed to  building a natural gas pipeline from Tanzania's main city Dar es Salaam, to Kenya's coastal city of Mombasa and later to the capital Nairobi. 
Responding to these developments, Greenpeace Africa's Campaigner Claire Nasike has said:
"The announcement by the Kenyan and Tanzanian presidents to continue investing limited public resources in building a gas pipeline makes no sense. Beyond accelerating the already run-away climate crisis, investing in gas infrastructure such as this pipeline risks leaving African economies with stranded assets and debts to repay.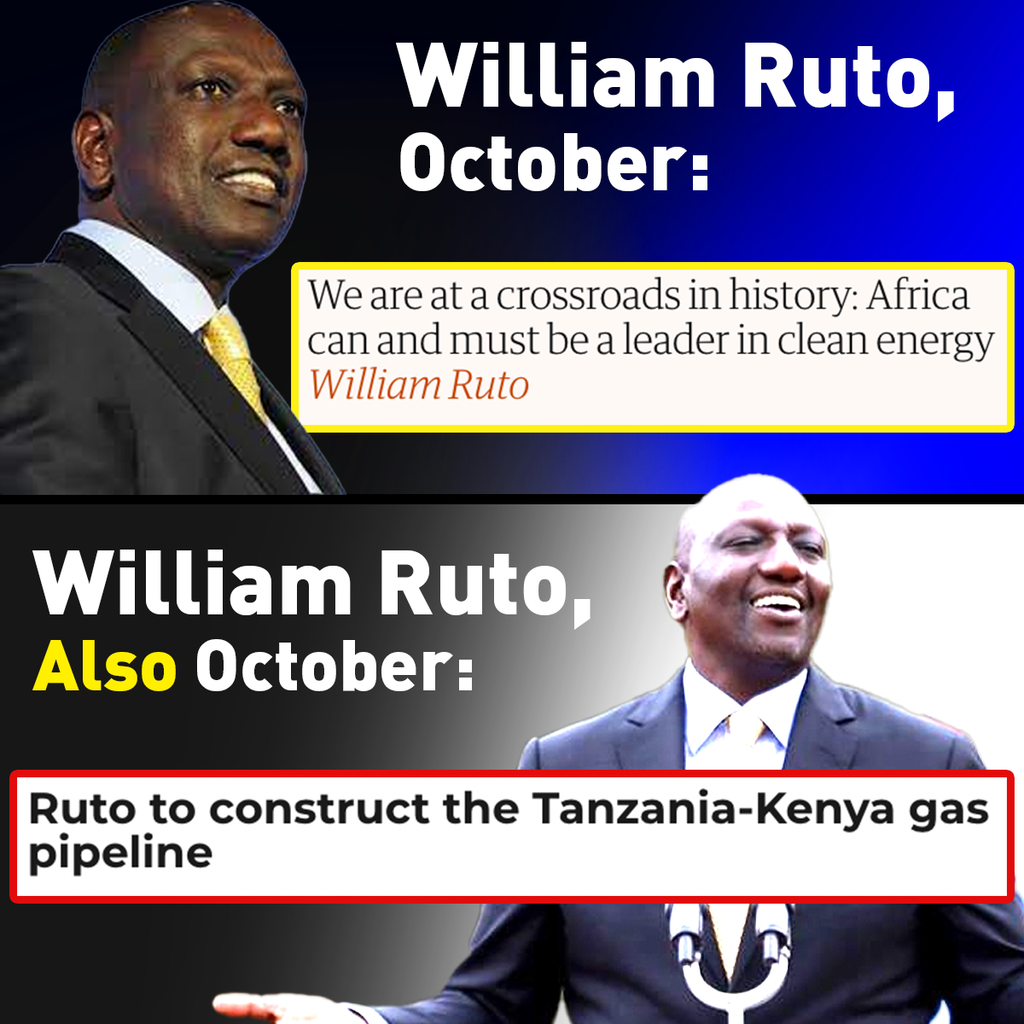 "President Ruto has on several occasions demonstrated true leadership on renewable energy but appears to be reading from a different song sheet when it comes to matters of gas. Our president has highlighted strong arguments on why Africa's governments must seize the opportunity to tackle climate injustice and press ahead with renewable energy solutions and desist from pushing for more fossil fuels. We are dismayed that despite this, he is also committing to building a gas pipeline.
"Gas is a fossil fuel and is polluting, dirty and contributes significantly to the climate crisis through greenhouse gas emissions. It must therefore be kept in the ground. This pipeline will negate all the progress Ruto has committed to. We urge president Ruto to be on the side of the people and choose what is right for Kenyans.
"This pipeline will put the livelihoods of millions at risk, affect biodiversity, as well as have severe impacts on local communities' land rights. President Ruto must stop blowing hot and cold. Kenyans do not need a gas pipeline, what we need to see is consistency in his commitment towards being a leader in the transition to renewable energy.
"Kenya is already a leader in developing energy systems of the future in Africa with more than 80% of its electricity coming from renewable energy sources. Misdirecting resources needed for Kenya to leapfrog to 100% renewable energy sources by 2030 will be undermining Kenya's current leadership on the African continent.
"East Africa as a region also has some of the best renewable energy resources in the world, and these resources should be maximised as governments shift away from fossil fuels in a people-centred just transition. Renewable energy has a crucial role to play in achieving universal energy access for all. Decentralised renewable energy systems offer a faster and more affordable way to expand energy access and promote climate resilience. President Ruto can galvanise the rest of Africa to champion a fossil fuel-free continent.''
Media Contact:
Hellen Kahaso Dena
Communications and Story  Manager
+254 717 104 144