Supporters like you are making incredible things happen. In this issue of Kākāriki, you will read about more of the incredible campaign work you have made possible over the last few months. From community water testing for nitrate contamination, to handing in our 60,000 New Zealander-strong petition for a strong Global Ocean Treaty – you made it all happen.
You're helping make drinking water safe for all
Everybody deserves safe drinking water. Most of us here in Aotearoa assume that when we turn on the tap and pour ourselves a glass of water, it's safe to drink. But for the New Zealanders that rely on bore and well water, safe drinking water isn't guaranteed. 
This is because synthetic nitrogen fertiliser – primarily used by the dairy industry – contaminates drinking water, increasing health risks for rural communities across Aotearoa.
Last year, thanks to the generous support of people like you, we began offering free water testing around Aotearoa. We visited towns right in the heart of dairy country, helping New Zealanders get informed about potential risks from nitrate contamination in their drinking water.
In addition to this, when COVID-19 prevented us from visiting towns in-person, we branched out to offer mail-in water testing, which is still available.
With your support, we can continue this incredibly important programme to help more New Zealanders understand the risks of nitrate contamination in their water.
Together, we'll keep fighting to phase out synthetic nitrogen fertiliser so water is safe to drink, so we can once again swim safely in our rivers, and so we have a climate that's fit for all life.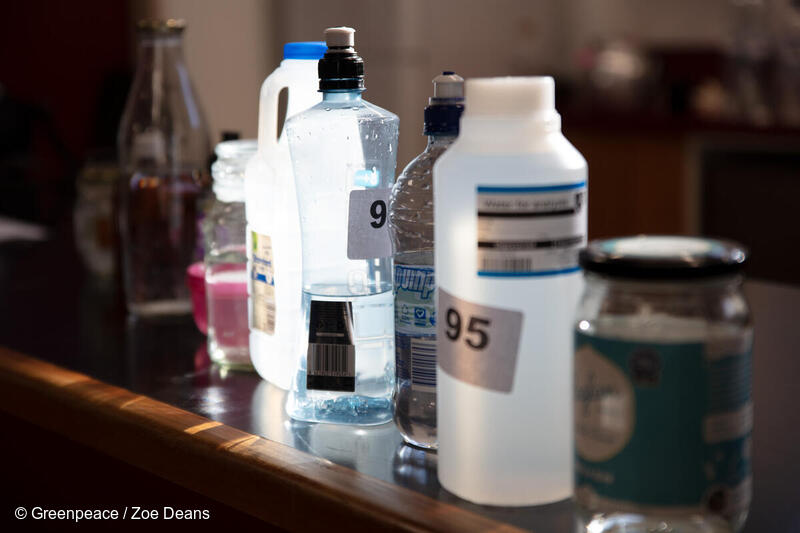 You're protecting ocean life
The ocean is a vast, life-giving force – but it's under threat from destructives industries plundering its treasures.
Your generosity is giving the ocean a voice, pushing back against overfishing, bottom trawling, seabed mining, plastic pollution and other threats. 
In February, Oceans Campaigner Ellie Hooper met Foreign Minister Nanaia Mahuta to deliver our petition calling on the New Zealand government to support a strong Global Ocean Treaty. This petition was signed by more than 60,000 supporters like you.
This level of visible public backing was extremely important as the delegation went into negotiations at the UN in March. Unfortunately, delegations from around the world did not reach a consensus, so there will be another round of treaty negotiations later this year.
The ocean cannot wait. Already the treaty has been delayed for years due to the Covid-19 pandemic. During this time, we've continued to stand up against corporations causing devastation on the high seas – but we need strong, legally-binding global action to stop them for good. With your support, we're focusing on securing strong action for the ocean in 2022. This includes fighting for a national ban on bottom trawling on seamounts, which are incredible underwater mountains home to coral forests and an array of precious marine life.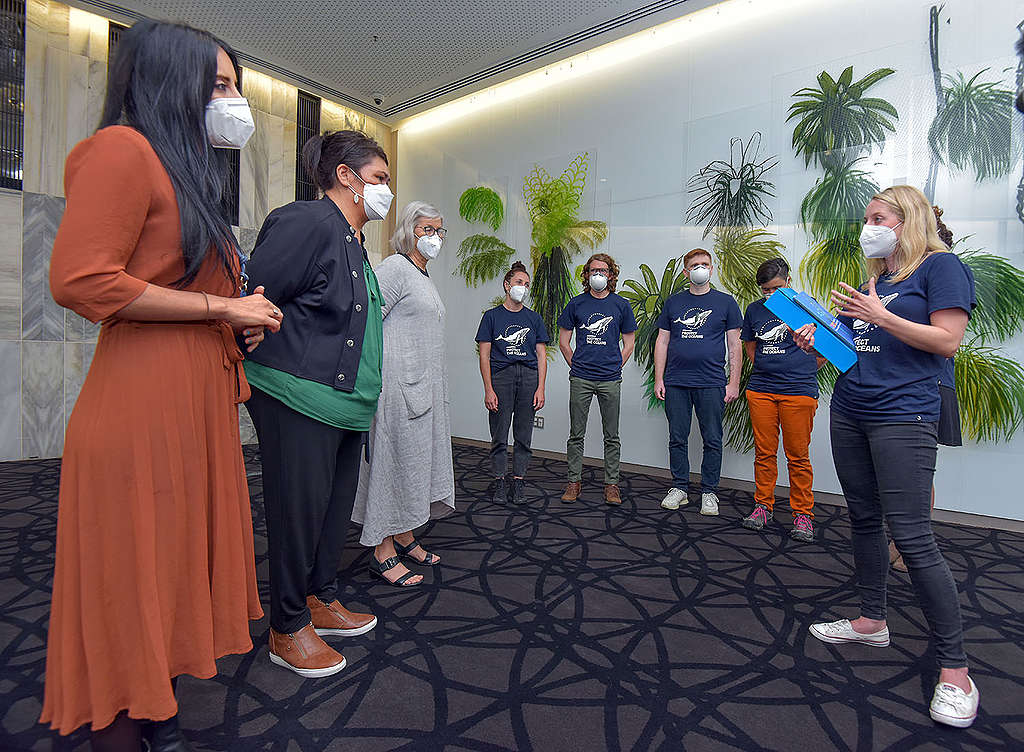 You're creating a plastic-free future
Imagine a world where single-use plastic bottles are a thing of the past. Where reusable and refillable systems are the norm. Where oceans and beaches aren't littered with bottles and caps.
That's the future incredible supporters like you are creating by helping us hold to account companies that are producing billions of throwaway plastic bottles each year. In November, big plastic polluter Coca Cola attempted to greenwash by announcing it aims to have at least 25% of all beverages sold in refillable/returnable containers by 2030. However, this target only applies to regions that have existing reusable systems in place, so this will go nowhere far enough to eliminate plastic pollution. 
To continue drawing attention to this issue, we revealed a sculpture of a giant toroa (albatross) made from discarded single-use plastic bottles at Mission Bay in Auckland. This sculpture was made in remembrance of a toroa that died in Napier after swallowing a plastic bottle.
Now, more than 100,000 New Zealanders have signed our call to ban throwaway plastic bottles – thank you!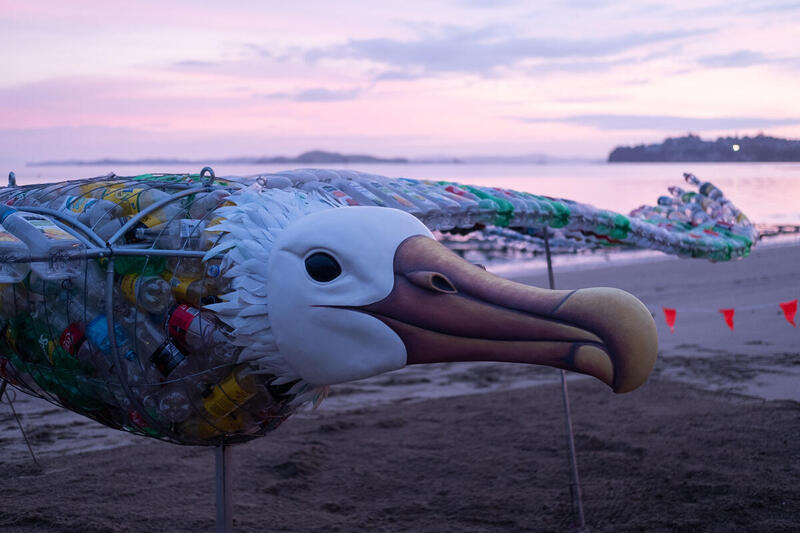 Read the full edition of Kākāriki below