We are custodians of our planet but for a moment in time. We inherit the Earth from our ancestors and in turn hand it on to our children.
Leaving a gift in your Will is a very special act of generosity and foresight. After taking care of your friends and family, please consider including Greenpeace Aotearoa in your Will. By leaving a gift to Greenpeace you will ensure action is taken against environmental destruction long into the future.
Almost all of us have the capacity to defend and protect the future of the world through a gift in our Will. Every gift, however small or large, is gratefully received. Each one will make a lasting difference to Greenpeace campaigns – gifts in Wills now fund over 10% of our campaigns.
How to leave a gift to Greenpeace in your Will
Leaving a gift to Greenpeace in your Will is a powerful way to take action for a green and peaceful future for the next generation. It is a simple process, however, please seek professional legal advice to ensure any arrangements are legally valid.
In order to ensure your gift goes directly to campaigning funds, it is important to use our full legal name: Greenpeace Aotearoa Incorporated.
There are many ways to include Greenpeace in your Will.
Three of the easiest gift types are:
A percentage: This is often regarded as the most flexible way to give, as you don't have to adjust the value of your gift to account for inflation, or any changes to your total assets.

A residuary: This is a gift of whatever is left in your estate after you have taken care of your loved ones.

Fixed amount (or a specific sum): Whilst a fixed amount means you are able to declare the size of the gift you want to make, it can also mean you may want to change it over the years to account for inflation or changes in your circumstances.
Sample wording you could use in your Will
"I give Greenpeace Aotearoa Inc. (currently registered with Charity Services Ngā Ratonga Kaupapa Atawhai with registration number CC58459) …..% of my estate OR the rest and residue of my estate OR the sum of $…..(fixed amount) for the purposes of Greenpeace Aotearoa Inc. and particularly including in support of campaigning for the climate and biodiversity. I declare that this gift shall be free of any tax or probate or estate duties payable upon or in consequence of my death, and the receipt of the Executive Director, Treasurer or another authorised officer of Greenpeace Aotearoa Inc. shall be sufficient discharge to my executors.
Need a little help? You can contact us or we can contact you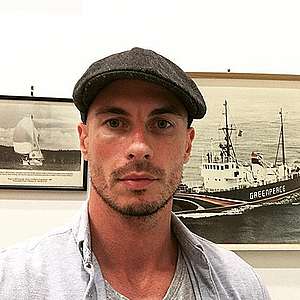 If you have any questions or would like to have a confidential, no-obligation chat about leaving a gift or what it could help achieve, please get in touch with Danny Dyson on 09-200-4129 | ext 62 or email: [email protected]
You can download some information about the practical details of leaving a gift in your Will, such as our legal name. The information can be stored until the time is right for you to visit a legal advisor.
Contact us
Thank you for considering Greenpeace in your Will
A gift to Greenpeace in your Will means your memory and ideals live on, assisting future generations to protect this fragile earth and all who call it home. Thank you again for sharing the hope of a greener, more peaceful future.
If you do decide to include Greenpeace in your Will, please do let us know if you feel comfortable doing so. We would love to be able to thank you properly and stay in touch. From time to time we organise special events and updates for those who have pledged.
We are very grateful to those who have made this thoughtful decision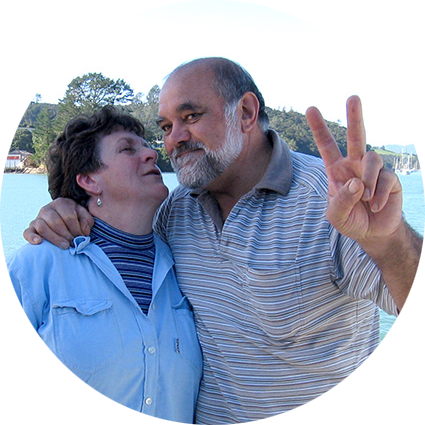 Barbara has lived in Thames for 2 and a half years, transitioning away from the big smoke of Auckland city to a more peaceful surrounding. Both she and her husband Leo, who sadly passed in 2020, are long-term activists for the environment and social change.

"Having awareness of every action you take on the planet, having a voice for the planet, and encouraging those around you to do the same is vital"
– Barbara Shaw
They've both been involved in activism with the Springbok tour, anti-mining and nuclear protests. As early supporters they always valued the environmental work being achieved by Greenpeace, and their support was cemented even more strongly when the Rainbow Warrior was bombed. Barbara included a gift to Greenpeace in her Will because she believes it's important to continue to support the work Greenpeace does to protect the planet as her final legacy. By doing so she is creating a green and peaceful future and will always be remembered for making a lasting difference.
Information for legal advisors
If you are looking for information on how to leave a gift to Greenpeace Aotearoa on behalf of a client, we have listed out some information you might need below. If you need any further information, please get in touch with Danny Dyson on Tel: +64 09 200 4129 ext: 62 or email: [email protected]

Legal name: Greenpeace Aotearoa Incorporated
Charity number: CC58459
Address: PB 92507, Victoria Street West, Auckland 1142