We believe optimism is a form of courage. We believe that a billion acts of courage can spark a brighter tomorrow. To that end we model courage, we champion courage, we share stories of courageous acts by our supporters and allies, we invite people out of their comfort zones to take courageous action with us, individually in their daily lives, and in community with others who share our commitment to a better world. A green and peaceful future is our quest. The heroes of our story are all of us who believe that a better world is not only within reach, but being built today.
(Interim) Executive Director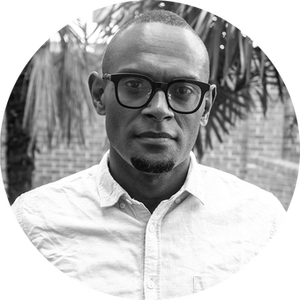 Lagi Toribau
Lagi began his journey at Greenpeace more than 20 years ago, as a volunteer in the Pacific in 2001. He has since worked on various issues and has held different roles and capacities in different countries. Recently, from 2019-2022 he was the Interim Executive Director for Greenpeace Africa looking after its operations across the continent. Prior to that, he was the Global Campaign Leader for Greenpeace International, leading its Food and Agriculture Programme based out of Taiwan. He was the leader of the Oceans Campaign in the Pacific for several years, promoting sustainable and equitable fisheries. He spearheaded Greenpeace's political engagement on numerous environmental issues across the 17 Pacific Island countries, including issues like climate change. He was also the Project Leader for several ship tours chasing after pirates. In 2016, Lagi ventured out and did consultancy work for the Fiji government, Oxfam in the Pacific and other civil society organizations working on issues like trade and human rights providing mentoring, technical support and training.
Executive Director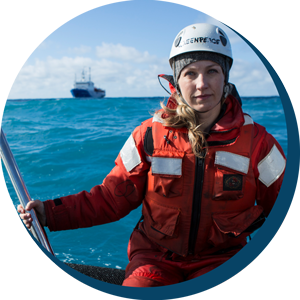 Christy Ferguson
Christy has been with Greenpeace for 17 years, working her way up from her first role as a campaign assistant. She spent four years campaigning for greater forest protection, including a successful campaign to convince forestry giant Kimberly-Clark to adopt more sustainable practices, then shifted to head Greenpeace Canada's Climate and Energy and Arctic campaigns where she oversaw Greenpeace's work to stop destructive oil development, phase out nuclear power, and promote solutions for people and the climate. She became Director of Programs in 2014. Christy is currently on parental leave.
Greenpeace Canada Board of Directors
Greenpeace Canada Education Fund
There are now two Greenpeace organizations operating in Canada. Greenpeace Canada. Established in 2020, the Greenpeace Canada Education Fund (GCEF) is a registered charity focused on research, investigations and education. Its purposes and aims are thus more defined than those of Greenpeace Canada, and remain within a charitable mandate.
The Fund conducts, support, publicize, and disseminate research on climate change, ecological conservation and preservation, environmental science, and renewable energy. It investigates environmental threats and solutions, including the ways in which fossil fuel companies and their allies enable obstruction and prevent meaningful climate action. It documents and bear witness to the stories and experiences of those affected by the climate crisis. And it empowers the public through educational and awareness-raising initiatives that provide them with the tools to understand and engage with the issues.
The work of the Greenpeace Canada Education Fund complements and supports that of Greenpeace Canada, our supporters, and our environmental partners to create persuasive, credible and effective actions that meaningfully engage the public, politicians and the media on the march towards climate justice.
For more information and to support this new organization, check out https://gcef.ca/
Together we are making change. Sign up for campaign updates and action alerts.