Executive Director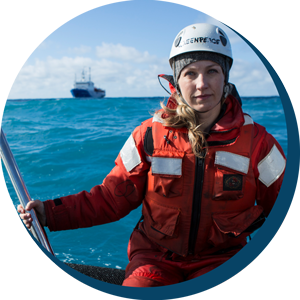 Christy Ferguson
Christy has been with Greenpeace for 17 years, working her way up from her first role as a campaign assistant. She spent four years campaigning for greater forest protection, including a successful campaign to convince forestry giant Kimberly-Clark to adopt more sustainable practices, then shifted to head Greenpeace Canada's Climate and Energy and Arctic campaigns where she oversaw Greenpeace's work to stop destructive oil development, phase out nuclear power, and promote solutions for people and the climate. She became Director of Programs in 2014. Christy has just returned from maternity leave and her son William has given her renewed purpose to fight for our common future.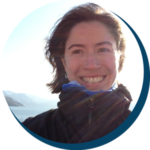 Anna Crawford, Chair
Anna is a glaciologist who's postdoctoral research with the International Thwaites Glacier Collaboration focuses on the future retreat of large Antarctic glacier systems. She took this post at the University of St Andrews, Scotland in 2019 after completing her PhD at Carleton University where her graduate studies were based in the Canadian Arctic. Anna began volunteering with Greenpeace in 2009 and joined the Board in 2015 after leading volunteer campaigns and local groups in Thunder Bay and Ottawa-Gatineau.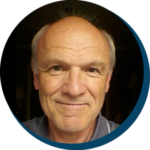 Frans Blom, Treasurer
Frans joined the Greenpeace Canada board in 2014 with 35 years of experience in public accounting and finance, as well as a wealth of experience in non-profit boards and audit committees. Formally retired from the financial sector, Frans remains a firm believer that Greenpeace's points of view are worth hearing and should be listened to far and wide.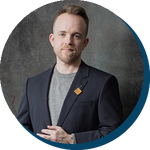 Ian Capstick, Vice-Chair
Ian Capstick is a social entrepreneur, political strategist and storyteller. His early career in politics allowed him to travel the country extensively, learning to listen to folks and work step by step to solve problems. After founding his first company, he spent eight seasons as a contributor to CBC's flagship political program Power " Politics. Outside of politics, he has managed communications for top Canadian corporations, major unions and well known Canadians and media-figures. After graduating from the University of Pennsylvania's Centre for Social Impact Strategy (2017), Ian returned to the program as a Teaching Fellow (2018-2020).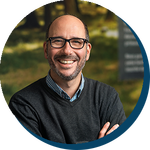 Diego Creimer, Board Member
Diego Creimer works in government relations and leads the nature-based climate solutions campaign for the Canadian Parks and Wilderness Society (CPAWS) in Quebec. In the last 9 years, Diego has worked in different positions at the David Suzuki Foundation and Greenpeace Canada, both in communications and management. Before joining the environmental movement, Diego worked as a journalist for CBC / Radio Canada International. In 2018, he co-wrote a collection of essays on the ecological transition, Demain le Québec, published by La Presse. Diego lives with his family in Montréal.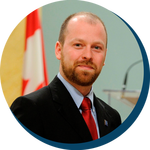 Kevin Freedman, Board Member, Secretary
An instructor in the Faculty of Business and Economics at the University of Winnipeg, Kevin has long been active in the environmental movement. He was the founder of the Water Conservation Challenge, an international water stewardship awareness campaign, and has started aid and advocacy organizations in Canada and Indonesia. Kevin is a nationally recognized expert in non-profit governance and this passion has led him to sitting on numerous volunteer and corporate boards locally and nationally. He lives in Winnipeg with his wife Arum and children Daru and Ellie.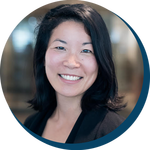 Meriko Kubota, Board Member
Meriko Kubota is Principal of Social Purpose Strategies and provides consulting support to organizations in defining social purpose, change management, community engagement, corporate social responsibility, measuring social impacts, and addressing diversity, equity and inclusion. Meriko has held leadership positions in community investment at MEC (Mountain Equipment Coop), TELUS, and the Vancouver Foundation. She is passionate about supporting organizations to engage with their team members, stakeholders, and communities to create positive social and environmental change.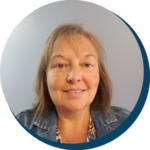 Kimberly Yetman Dawson, Board Member
Kimberly brings 25 years of experience in marketing and communications to the Greenpeace Canada board. She also has 15 years of non-profit management experience, recently as the Executive Director of the Newfoundland and Labrador Housing and Homelessness Network and currently as Executive Director of Empower, The Disability Resource Centre in St. John's, Newfoundland and Labrador. Kimberley also holds the role of President of the Canadian Mental Health Association of Newfoundland.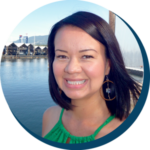 Ginger Gosnell-Myers, Board Member
Ginger Gosnell-Myers, of Nisga'a and Kwakwak'awakw heritage has been exploring and working in urban Indigenous communities for over 20 years. She is currently the SFU Morris J Wosk Centre for Dialogue's Indigenous Fellow with a focus on Decolonization and urban Indigenous Planning, where she will explore the opportunities for Indigenous self-determination through urban planning projects. Ginger was the City of Vancouver's first Indigenous Relations Manager where she was central to advancing Vancouver as the world's first City of Reconciliation, and ensured that Indigenous recognition and meaningful inclusion was reflected throughout all City departments and plans. Ginger was a lead on the Environics Urban Aboriginal Peoples Study, Canada's largest research study on Indigenous people's living in urban centers. She has delivered a Tedx Talk – 'Canadian Shame: A history of Residential Schools', and a Walrus Talk – 'Who do you think we are'.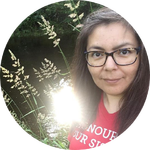 Tanya Kappo, Board Member
Tanya is originally from Sturgeon Lake Cree Nation, and is now based in Winnipeg, Manitoba, located within Treaty 1 territory, where she is a lawyer. Tanya has extensive activism and leadership experience, Examples of this include some organizing very early in the Idle No More movement, working with the Treaty 8 First Nations of Alberta as a consultant and senior policy advisor, and serving as a facilitator and mentor within the Indigenous Women and Community Leadership program at the Coady Institute. In Tanya's own words, "My involvements and professional life have been varied, but always tied to both the Indigenous community and the broader community in either working together, finding ways to work together, or creating space to work together"