Leaving a gift in your Will to Greenpeace is a way to put your beliefs into action, long after your lifetime. Any gift, large or small, will help our shared work to create a more green and peaceful future. In fact in Canada gifts in Wills now pay for around 1 in 3 of our campaigns.
Having an up-to-date Will is vital to protecting your loved ones. But once you've provided for those close to you, a gift to Greenpeace will help protect the Earth for future generations.
Greenpeace never accepts money from governments or corporations. It's this fierce independence that means we can hold those whose policies or actions pose grave environmental threats to account and advocate for the solutions our planet urgently needs. It also means that we rely entirely on the support of individuals like you to fund our campaigns, investigations and activism around the world.
If you have decided to leave a gift in your Will to Greenpeace Canada, please let us know so that we are able to thank you properly. Letting us know your intention is completely confidential and in no way binding, but does allow us to acknowledge your incredible dedication to the future of our planet.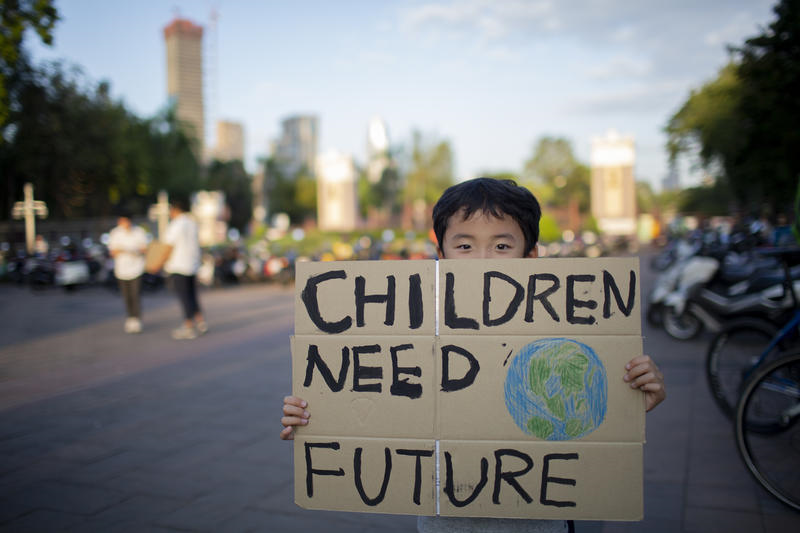 We're a global organization that has been creatively working with people for a green and peaceful future since our beginnings in Vancouver in 1971. Greenpeace now comprises 27 independent national and regional organizations in over 55 countries across Europe, the Americas, Africa, Asia and the Australia-Pacific area. We have campaigned on every continent and sailed the world over.
One of our greatest strengths is our ability to be on the frontline of virtually any fight for the planet – whether it is conducting scientific research to prevent oil companies from destroying ecosystems or providing support that powers a new generation of environmental activism.
Our campaigns are driven by science and our values, free from political or corporate agendas and our independence gives us the unique ability to speak truth to power. We act to shift people's hearts and minds in order to tackle climate change, promote clean energy, defend our oceans, protect forests, and live sustainability.
Our teams of world-renowned scientists, grassroots organizers, policy experts, documentarians and strategists expose environmental problems and promote solutions through the use of groundbreaking research and investigations, incisive policy analysis, community organizing, inspiring creative communications, direct action and wide-reaching media work.
Please join us, lend your support, and help to create a green and peaceful future today.
Read our most recent reports below to be inspired by the work Greenpeace supporters have made possible:
2022 Gratitude Report
2022 Impact Report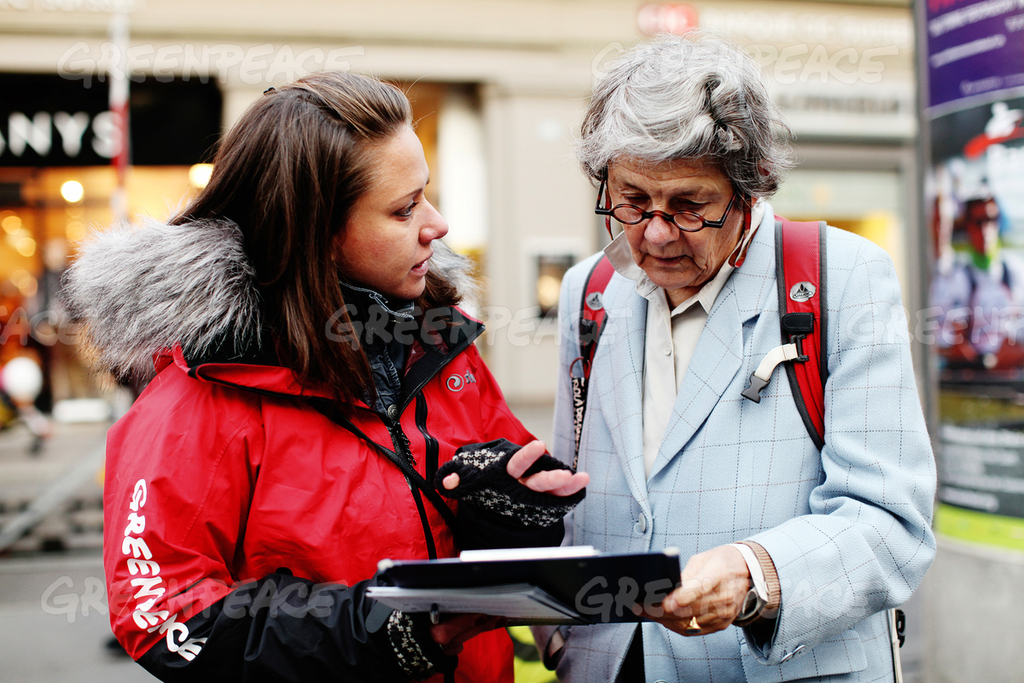 Legal Name: Greenpeace Canada
Address: Greenpeace Canada Head Office, 33 Cecil Street, Toronto, ON, M5T 1N1
Phone: 1-800-320-7183 (toll-free)
Fax: 416-597-8422
Business Number: 124206723RP
Read our Greenpeace Legacy Guide which has information about our history, values, accomplishments and details about the impact your gift could have, along with explanations of legal terminology often used when creating a Will.
If you are updating an existing Will, you may find it helpful to download our Codicil form.
*A Will is a legal instrument custom made for your personal circumstances. Ideally a lawyer should help you in preparing your Will to ensure it is properly drawn, signed and witnessed.
We spoke with Maureen Tabuchi, an estate lawyer with over 30 years' experience, to help demystify Will-writing and estate planning for our supporters. Making a lasting impact on the world is something that a lot of people want to do – and having a well-prepared Will is an important step you can take now to ensure your legacy has a positive impact in the future.
Here are Maureen's top 3 Will-writing tips:
Make your Will with an experienced estate lawyer who can help you get it right the first time and give you peace of mind so you don't have to worry about what happens after you are gone.
When making a Will you need to determine who is a trusted person you can count on, to be your Estate Trustee or Executor, to work with others to ensure your final wishes are carried out properly.
Figure out who you want to give your assets to. In Canada, there are legal requirements for leaving a portion of your estate to a spouse or legal dependent. After loved ones are accounted for, consider leaving the residue (%) or a lump sum amount of your leftover estate to a cause that you believe in, like Greenpeace.
Disclaimer – the above information does not constitute legal advice. We recommend contacting a lawyer when preparing a Will.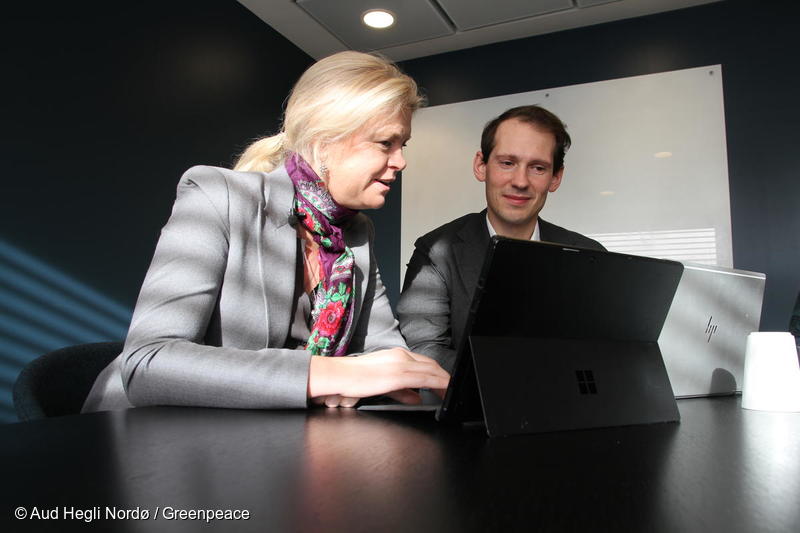 Greenpeace has partnered with the Canadian Free Wills Network, a program where local lawyers offer non-profit supporters the chance to have simple Wills or mirror Wills written free of charge. We are currently offering this service to our supporters in Ontario and British Columbia.
We believe that having an up to date will is the best way to ensure that your wishes are carried out, and that your loved ones are cared for. We'd like to help make it easy for you, with the assistance of a qualified lawyer. Most of our supporters who use the service choose to leave a gift to Greenpeace, however, you are under no obligation to do so.
If you're thinking of writing or updating your will, feel free to fill out the form below to request more information about using the Canadian Free Wills Network.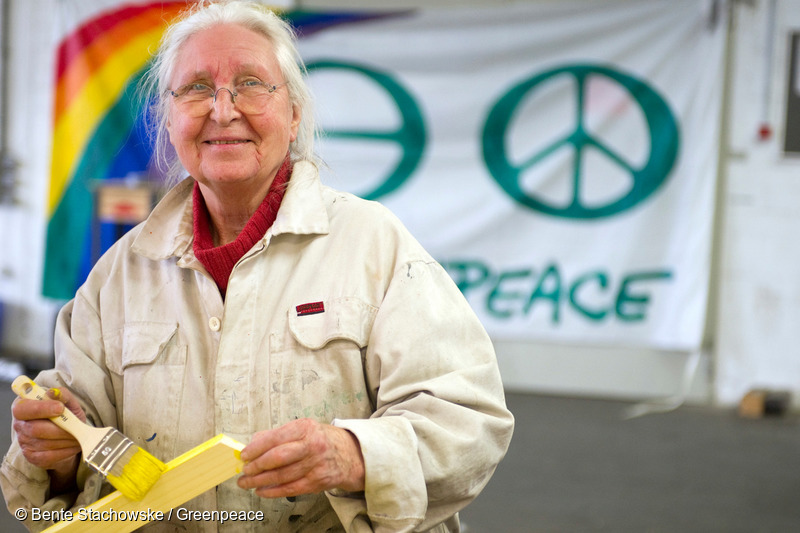 Join the global community of Green Guardians where incredible individuals go above and beyond for the protection of this planet.
Click here to discover testimonials from gifts in Wills donors.
Let us know how we can help by filling in this form