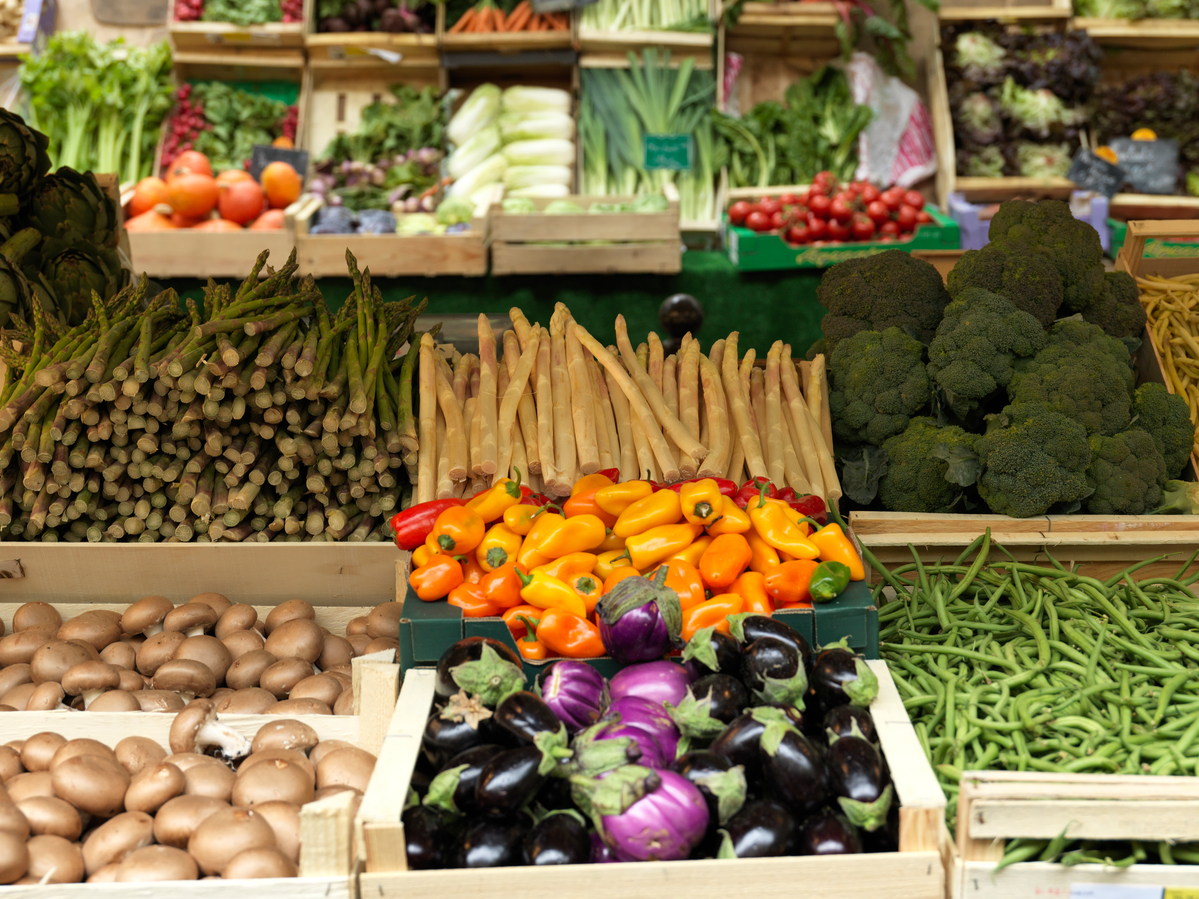 Toronto – Toronto Mayor John Tory today joined with 13 other mayors representing some of the world's largest cities including Paris, Los Angeles, Lima and Tokyo in committing to become "Good Food Cities", by reducing meat consumption and food waste, while increasing the availability of plant-based options. These measures are intended to address the climate and extinction crises and improve urban health.
According to data just released by Statistics Canada, household spending on food and beverages in Canada accounted in 2015 for a quarter of indirect emissions and were a top source of GHG emissions after household energy consumption.
In the declaration released today during the Summit of the C40 cities in Copenhagen, the mayors furthermore committed to aligning their food procurement policies with a planetary health diet by 2030 – rich in plant-based food with less from animal sources. This would equate to a maximum average of 300 grams of meat per person per week. 
In Toronto, Greenpeace Canada Nature and Food Campaigner Yasmeen Peer:  
"Greenpeace applauds Mayor Tory's commitment to making Toronto a more healthy, livable and sustainable city. Implementing this ambitious declaration will be one of the most effective ways Toronto can tackle the climate emergency the city recently declared.
More than half of the world's population lives in cities, which have a key role to play in addressing the climate crisis. Ensuring greater access to affordable, local and plant-based food for all is a win-win for people and the planet. We look forward to working with diverse communities throughout Toronto and with Mayor Tory to deliver on this vision."
In Montréal, Greenpeace Nature and Food Campaigner Marie-Josée Beliveau: 
"We don't have time to spare. Montréal should swiftly follow the example set by Toronto, especially in light of the leadership Mayor Valérie Plante has recently shown in a number of environmental initiatives. In order to reach the 55% emissions reduction targets announced by Mayor Plante at the Climate Summit in New York, the City of Montréal's food policies would be a good place to start. Ensuring better access to nutritious local foods and lowering meat consumption in our city would ensure real progress."
The signatory cities will adopt scientific recommendations to support better food choices that also reduce greenhouse gas emissions. This follows last week's call by over 100 scientists around the world including David Suzuki for city leaders to reduce urban meat consumption. Current livestock emissions, including impacts from deforestation for feed production, are growing and account for 14.5% of direct global greenhouse gas emissions. 
Making Toronto a "Good Food City" will be an important first step towards a more sustainable, equitable and resilient food system across Canada, as well as meeting our national climate goals.
-END-
For more information and images please contact:
Mojgan Mohammad, Communications Officer, Greenpeace Canada
[email protected] +1 514 400 3313